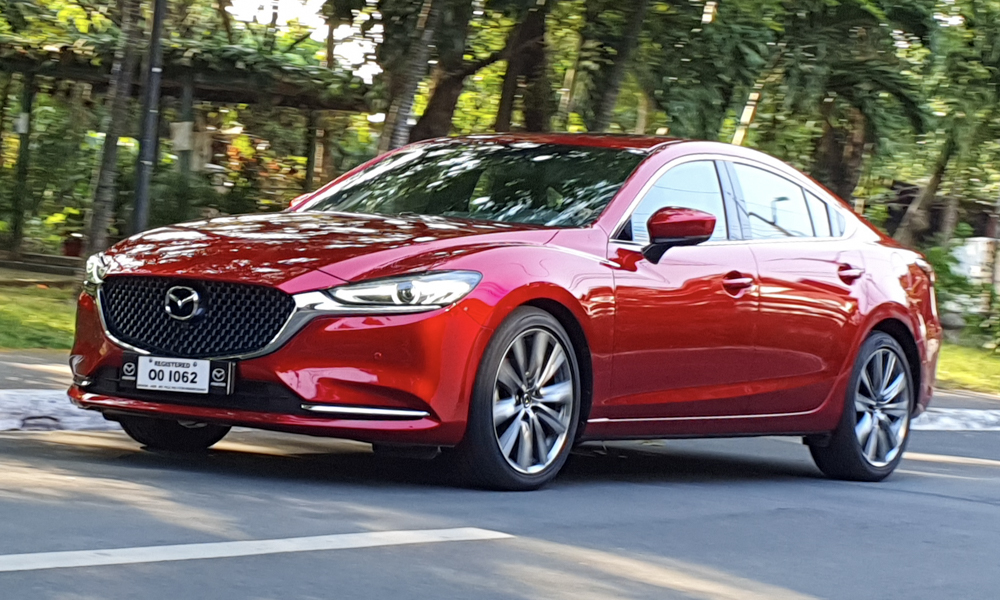 A few years ago, I wrote about how Mazda has engineered turbo lag to be essentially nonexistent. Basically, its 2.5-liter Skyactiv-G engine should already be singing songs of forced-induction praise from idle because of a trick valve that forces the turbo to spin quickly even at low revs. A colleague just couldn't stop raving about this motor, and has repeatedly encouraged me to give it a try.
An opportunity to borrow a Mazda test unit came up. And instead of the CX-9 three-row SUV, I went for a package that would give me a chance to experience more smiles per mile with the Skyactiv turbo engine: the Mazda 6.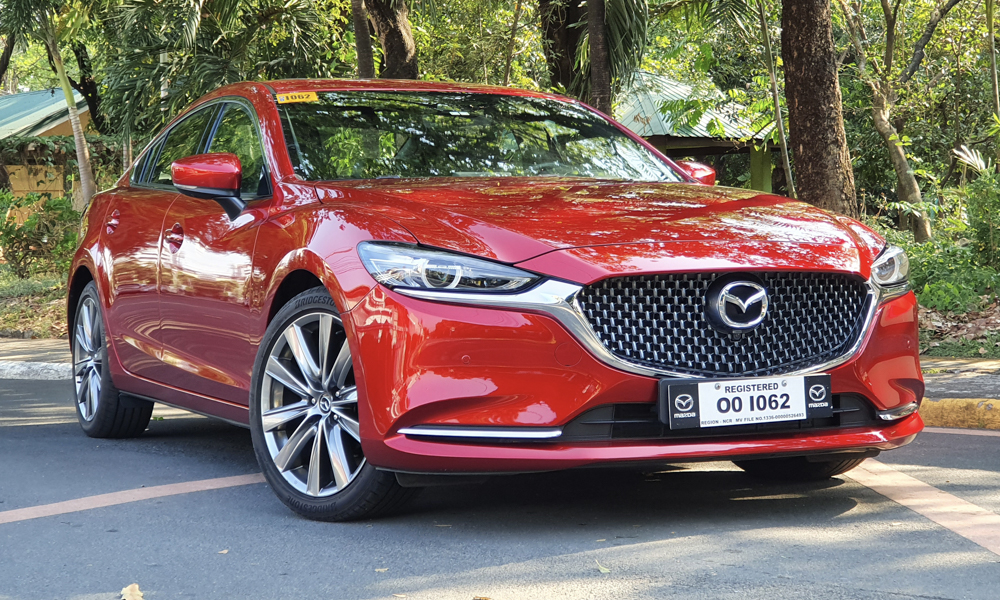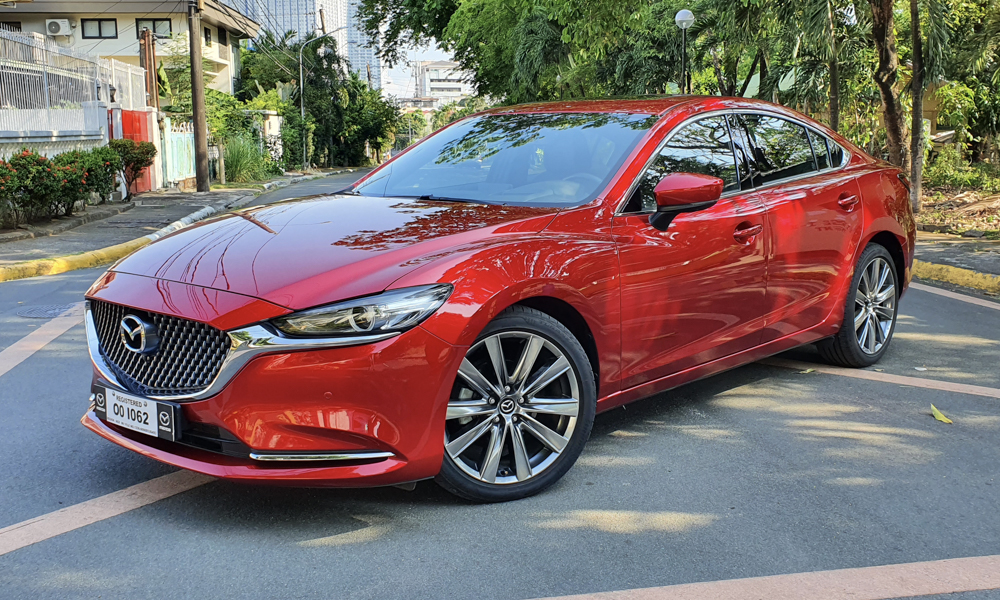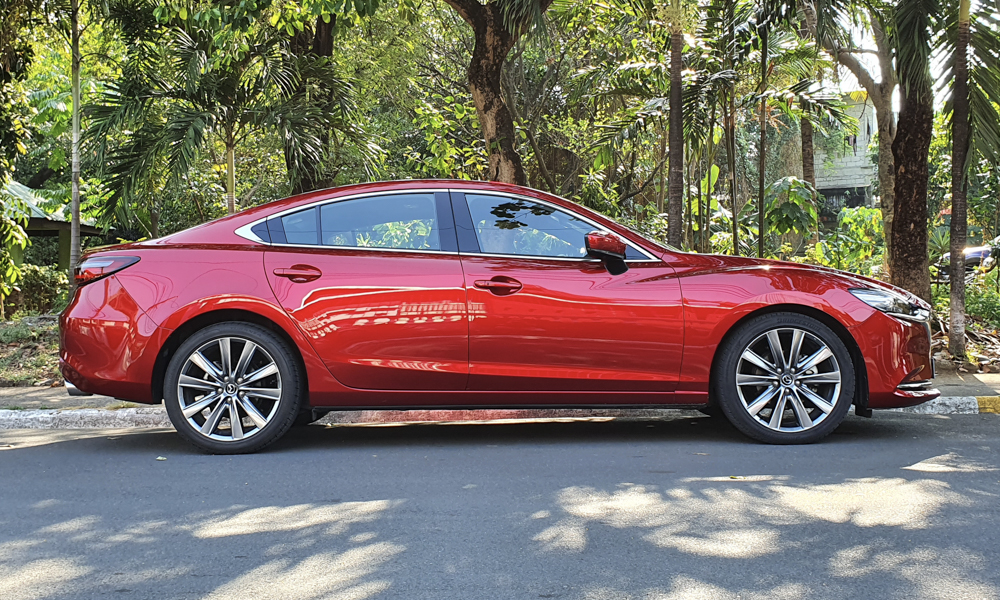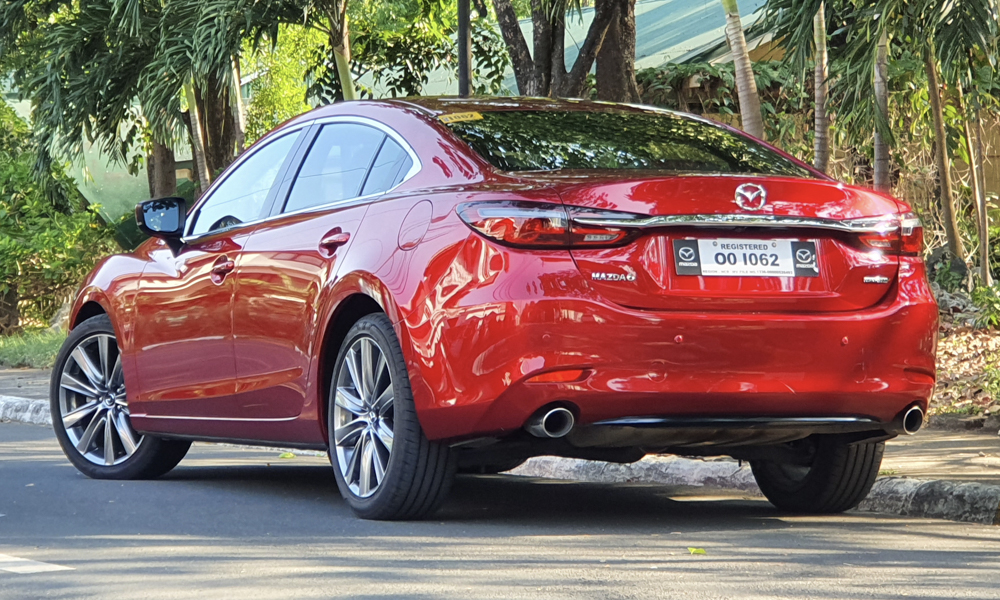 Now, having driven more powerful cars like the Honda Civic Type R and getting used to the lazy pull of diesel mills, 228hp seemed to be a little underwhelming for the midsize 6. But that was until I gave the throttle a substantial push. The wave of torque starts from near idle, and it keeps on going even as you explore the upper reaches of the tachometer. I stabbed the accelerator several times just to see if I could replicate that same sensation, and the car always responded with 420Nm of nonstop pulling power.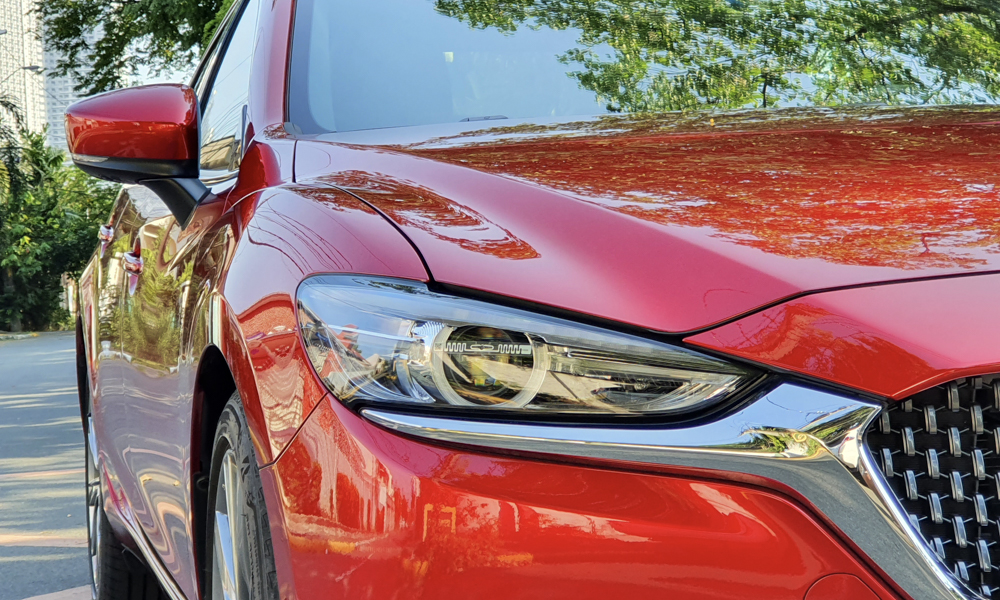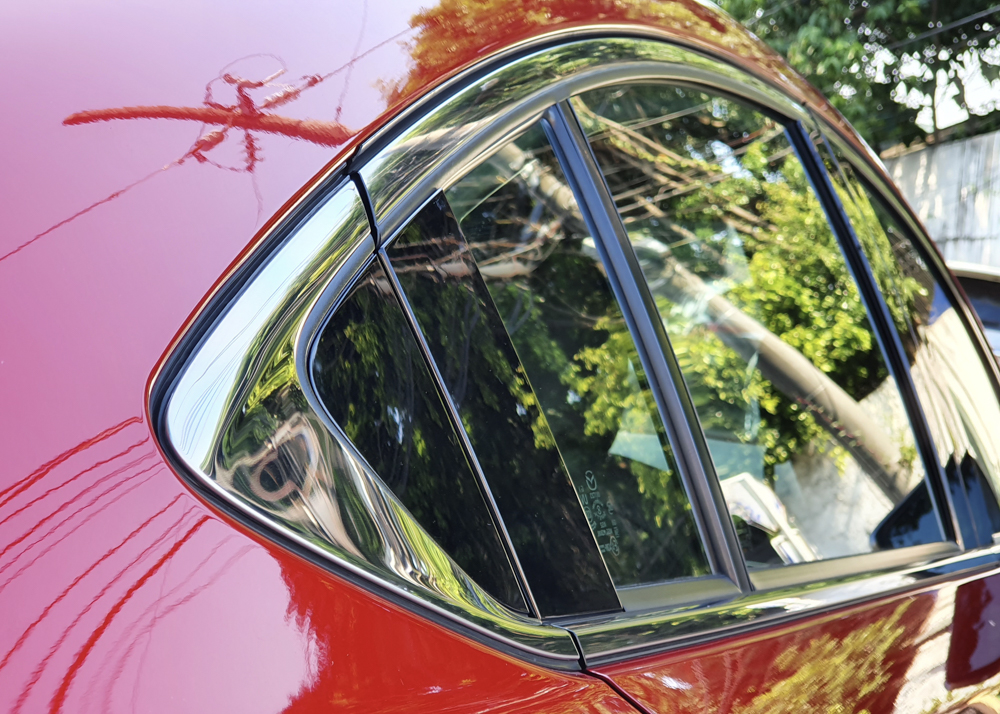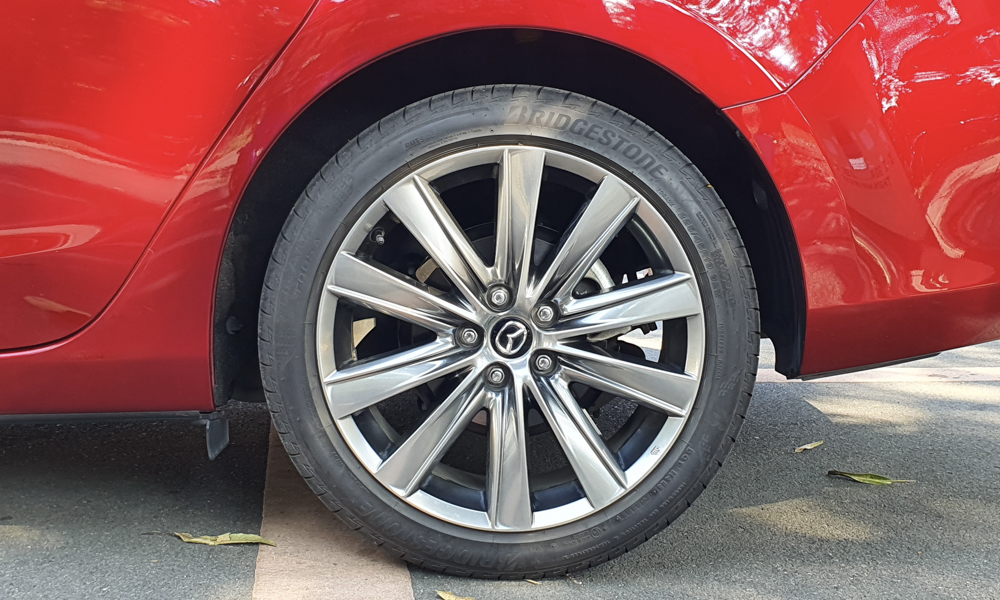 The feeling is almost like being on a small airplane at takeoff because there is hardly any shift shock from the six-speed automatic gearbox. The 6 just gives and gives and gives, and it will probably keep on giving until it nears its top speed. At some point, I started wondering if Mazda had simply lied about its single-turbo magic and hidden another snail in the depths of the engine. The car will not violently push you back into your seat, but it gives you confidence when overtaking trailer trucks on provincial highways.
And by the way, I did everything here without knowing that there was a Sport mode.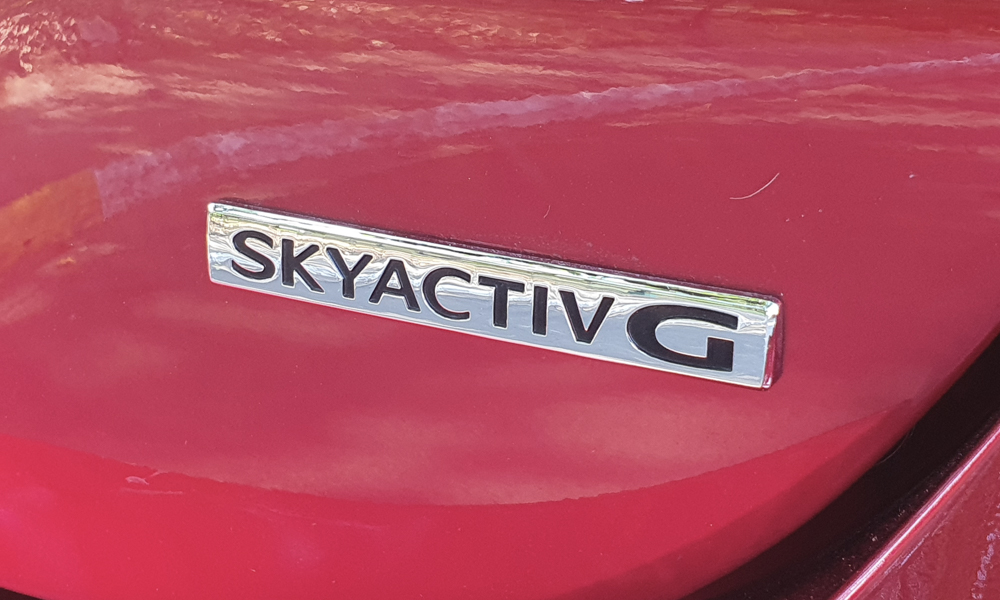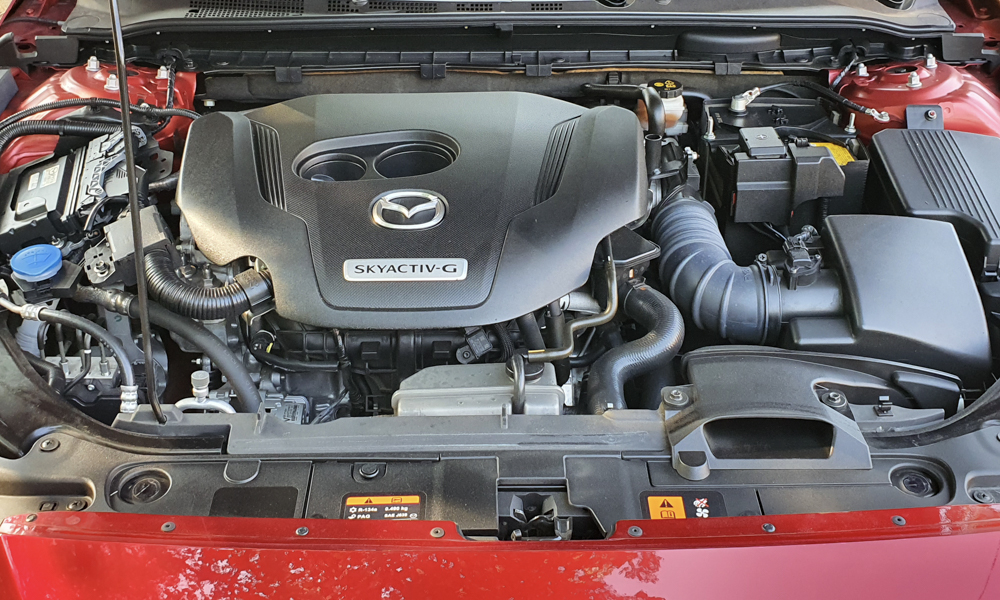 The Mazda 6 is a midsize sedan that will suppress your need to be chauffeured around. This is a car that you need to experience more behind the wheel. The suspension is stiff enough to make cornering quite engaging. Body roll is pleasantly minimal despite the weight. Of course, the 6 doesn't like diving into corners aggressively. But learn to give it time to respond by easing into turns, and it will reward you with good road manners.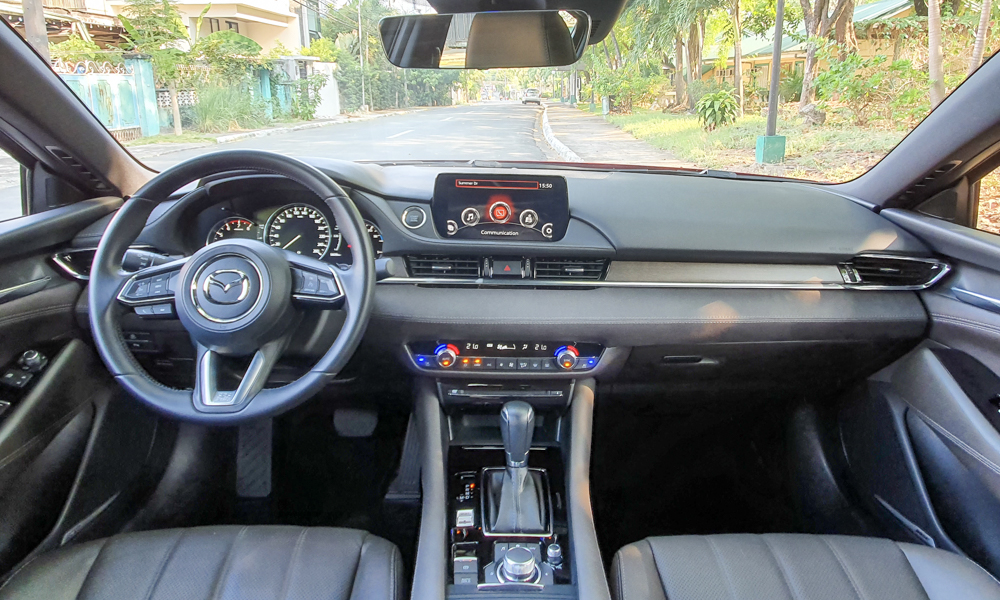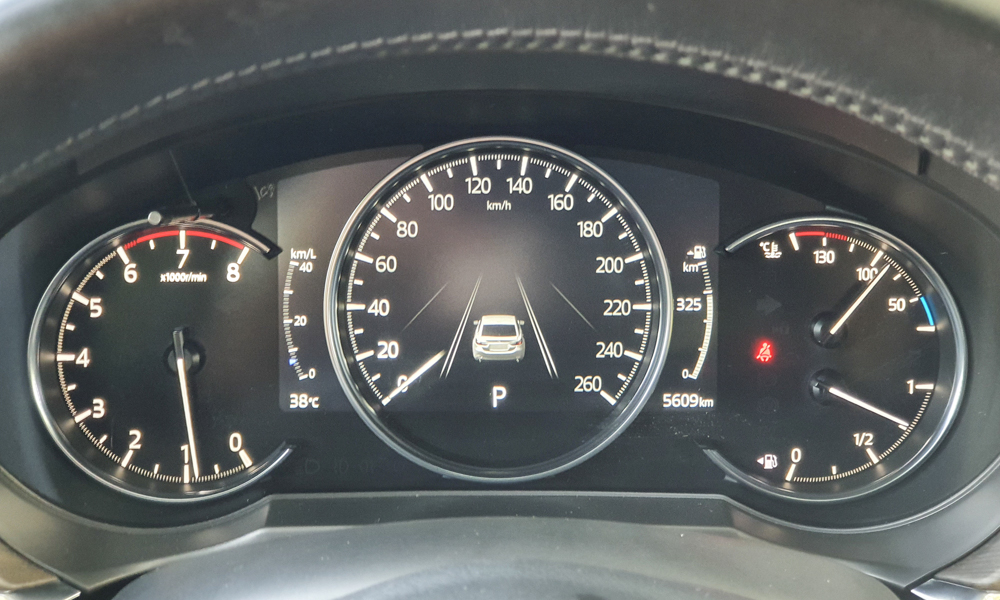 But if you need to be driven around, the cabin is a nice place to be in. Having ridden pretty much every vehicle in Mazda's lineup (and having owned a first-gen Mazda 3), I have high expectations when it comes to the interior. I like the fact that this particular vehicle has chestnut-brown leather. Normally, I don't like upholstery colored in anything other than black or gray, but the brown works here. It's different, and the shade that Mazda opted to use is actually pleasing to the eyes.
The dashboard has elements from previous-generation Mazda cars (I'll explain later), so it isn't a minimalist affair like in the CX-30. But on this occasion, I prefer the big buttons. I have fat fingers (because, well, I'm fat), so tiny toggle switches don't always work for me.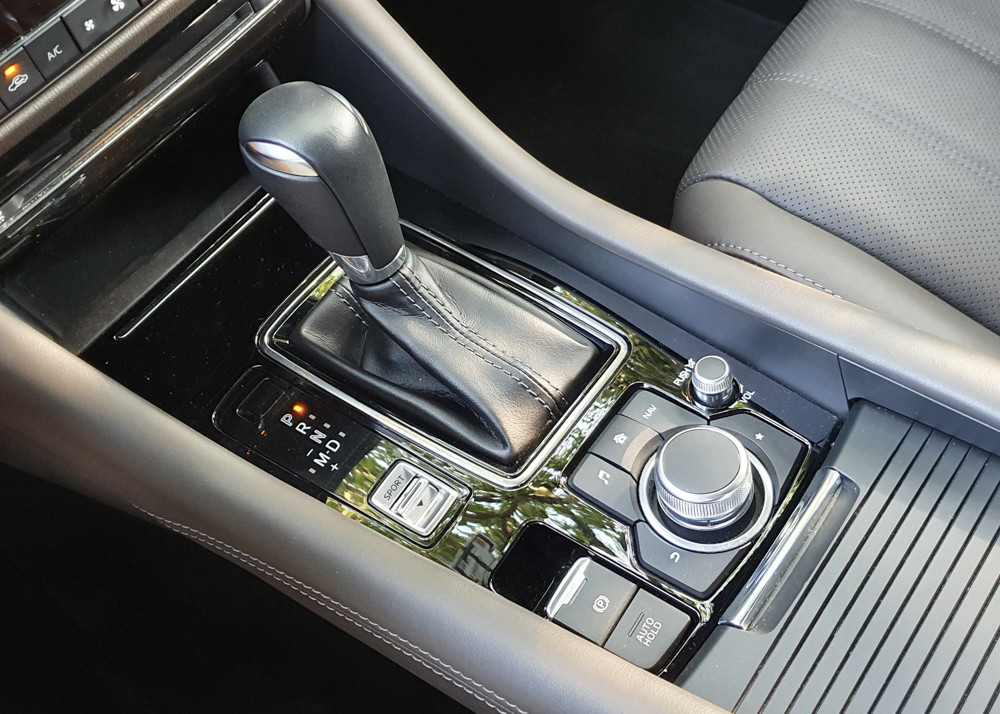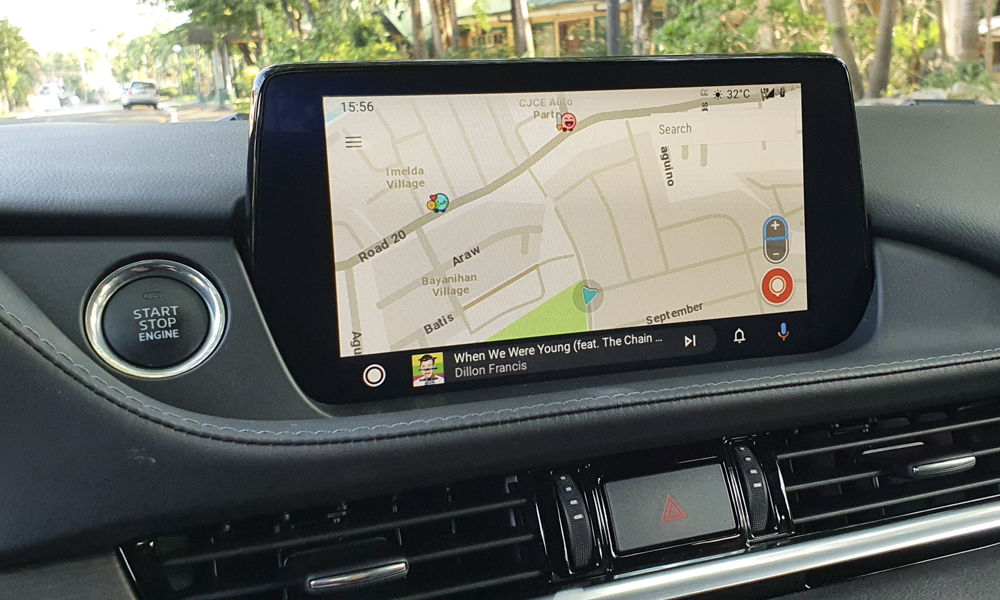 However, there is one sore spot in an otherwise inviting cabin: the infotainment screen. It is a touchscreen, yes. But that's until you start moving. While you'll eventually get used to the rotary controller located below the gear selector, it just makes so much more sense to give users the option to tap the screen at any time. It's frustrating to be robbed of the convenience of a touchscreen especially when cycling through the menus (the touchscreen functionality is turned off once the car is on the move). Good thing my Spotify jazz playlist sounded so good with the 11-speaker Bose audio system, which soothed my frayed nerves.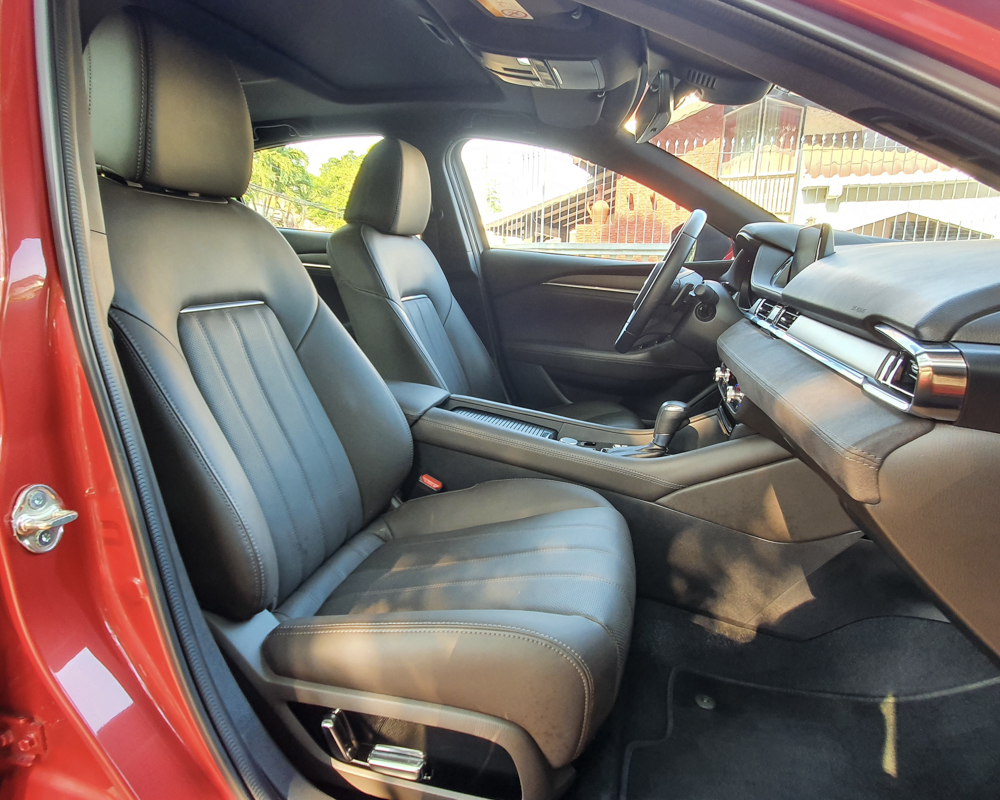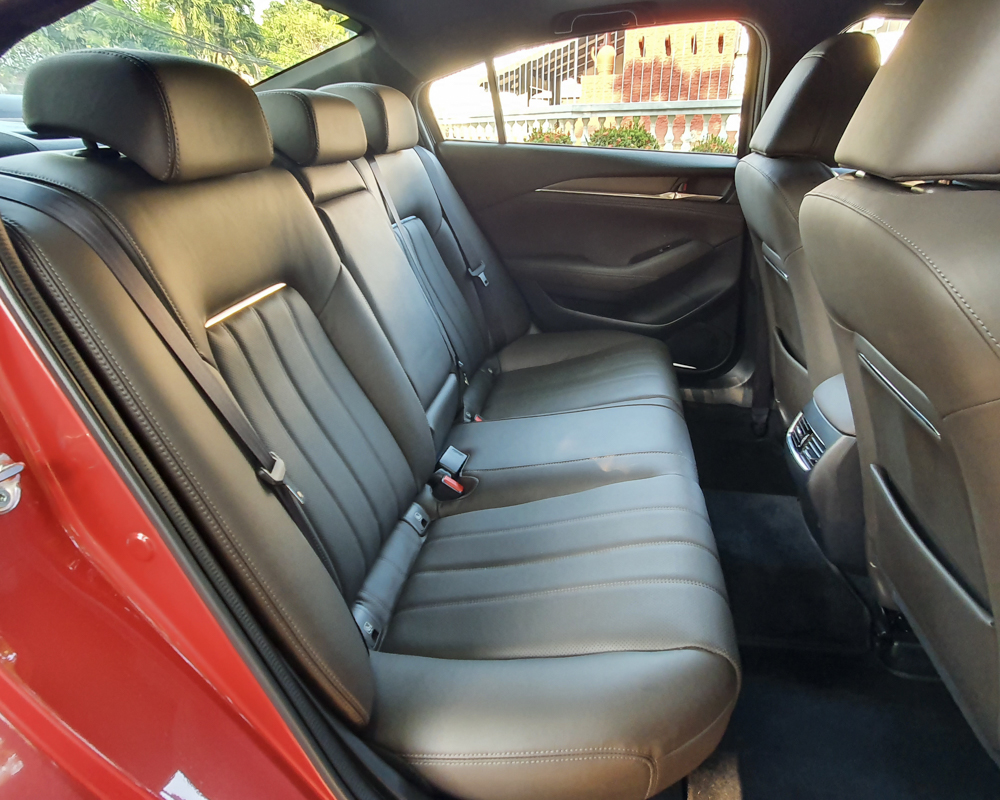 And that brings me to the Mazda 6's true age. I fully agree that the Kodo treatment does give it some modern zing, and the Soul Red Crystal paint job really pops under the sun. But the platform itself is almost 10 years old. Don't get me wrong: The car is fabulous both in looks and in the driving experience. And those who don't know their cars might think that the design is just two to three years young (props to Mazda for the youthful refresh). But for clients who do know their stuff and are willing to pay over P2,000,000 for a car, the 6 might be a hard sell.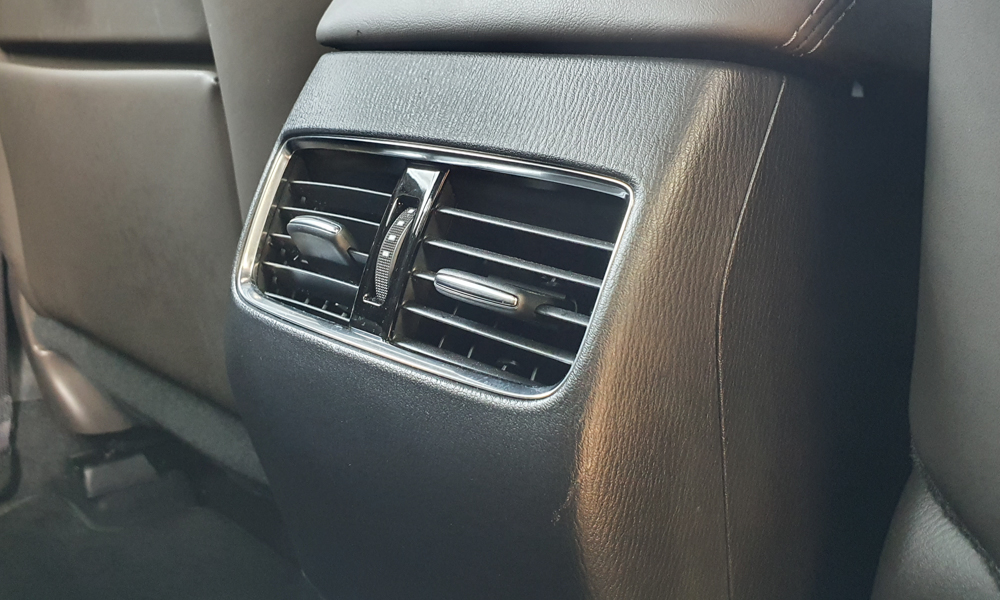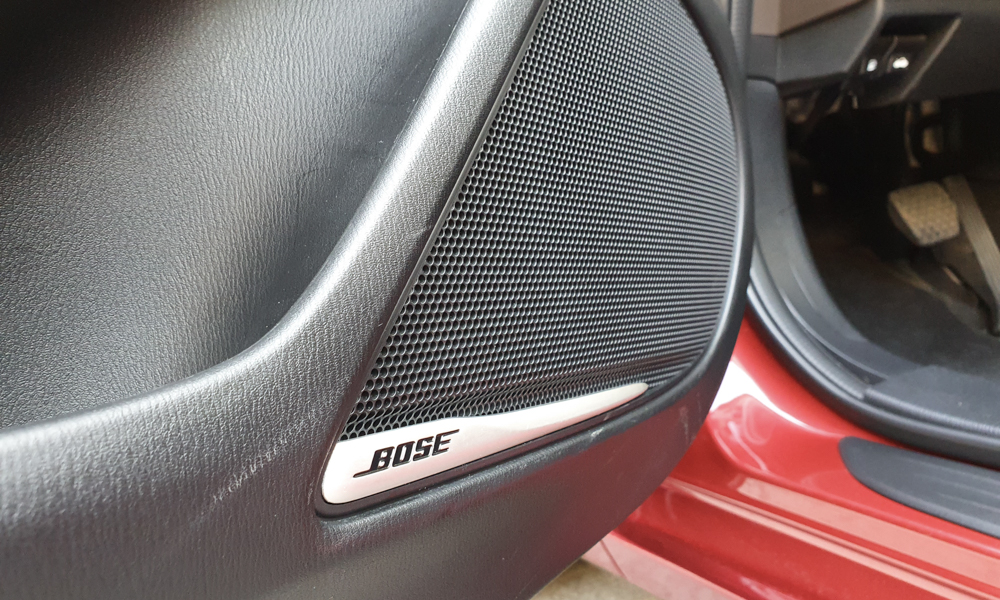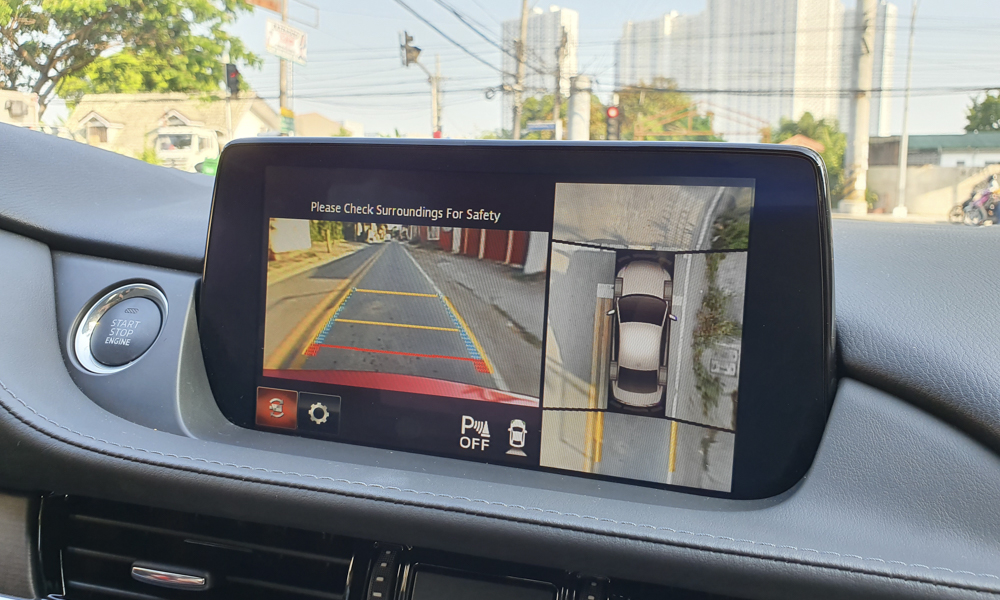 The turbocharged Mazda 6 sedan costs a pretty penny at P2,250,000. And it is fighting newer rivals from Japan like the Honda Accord and the Toyota Camry. The competition might even extend to European cars such as the BMW 3-Series and the Mercedes-Benz C-Class. And one would probably go for none of these and opt for a diesel SUV instead. But if my heart were the one calling the shots, I'd pick the 6.
MAZDA 6 SKYACTIV-G TURBO SEDAN
| | |
| --- | --- |
| Engine | 2.5-liter four-cylinder turbo gasoline |
| Transmission | 6-speed automatic |
| Power | 228hp @ 5,000rpm |
| Torque | 420Nm @ 2,000rpm |
| Dimensions | 4,870mm x 1,840mm x 1,450mm |
| Drive layout | FWD |
| Seating | 5 |
| Price | P2,250,000 (P2,272,400 for Soul Red Crystal) |
| Upside | You won't forget the way the engine pulls and how the car handles. |
| Downside | Buyers might want to spend on something with newer underpinnings. |