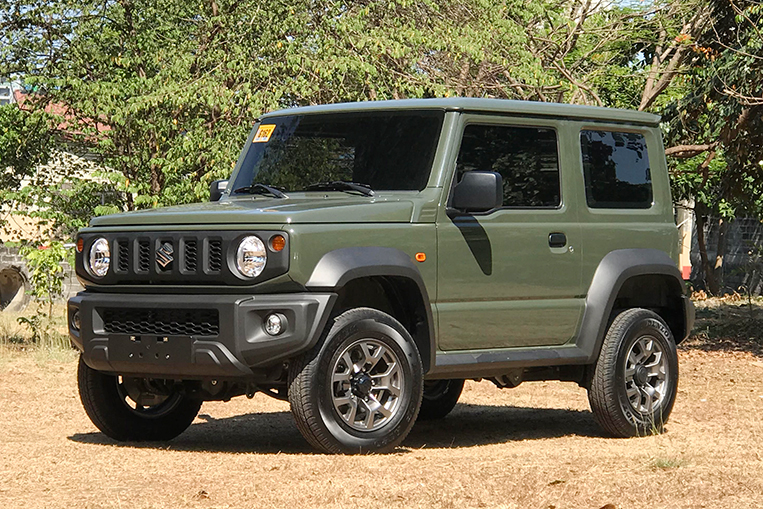 The late Colin Chapman once said that one should add lightness to gain a performance advantage, and although the Lotus founder wasn't referring to the Suzuki Jimny, it fits the mini SUV perfectly.
The fourth-generation Jimny, officially launched in our market just a couple of months ago, is a mix of old and new: It rides on a revised body-on-frame structure with an integrated X-Lumbar support underneath. Upgraded body rubber mounts provide an improvement in noise, vibration harshness and refinement. The interior is simple and retro, with arguably the cheapest plastics one can think of this side of a Japanese-branded car. A large multimedia display sits atop the center console. But enthusiasts don't buy a Jimny exactly for its interior features.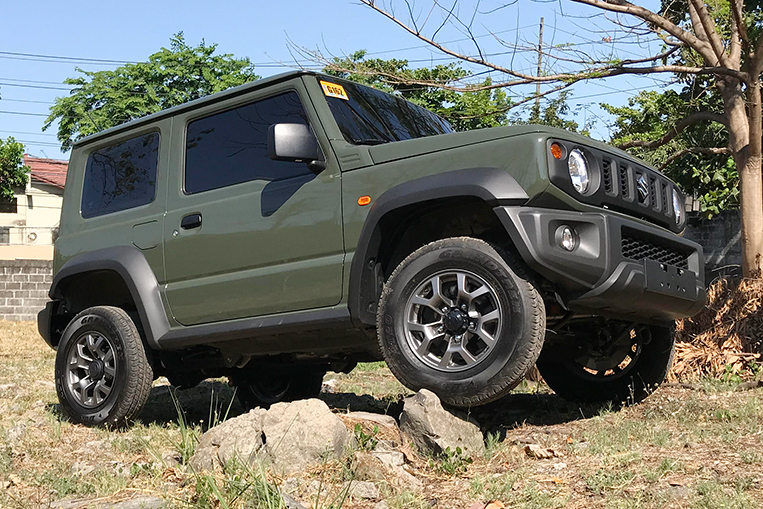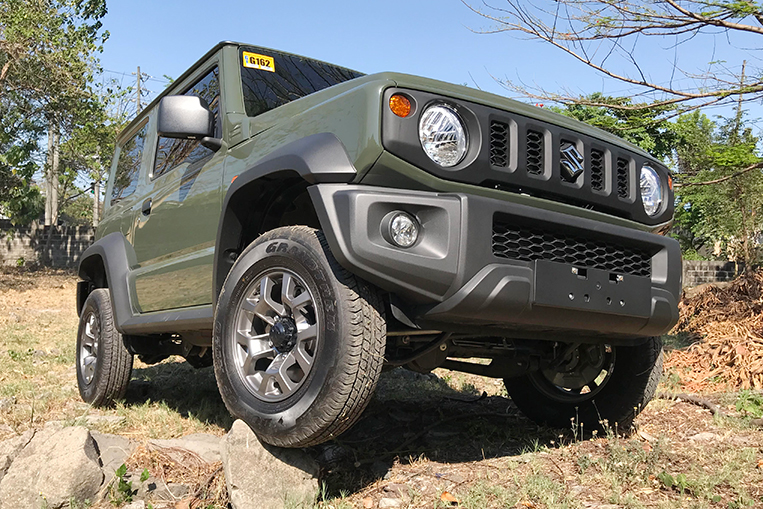 The Jimny is blessed with a 210mm ground clearance, a gobsmacking 49° departure angle, a 37° approach angle and a 28° break-over angle. Throw in a modest suspension lift such as the one installed in this Jimny I've been using for the better part of two weeks—and then put slightly taller tires and wheels—and these figures improve further. And to the casual observer wondering if anyone would actually bother to do so, the answer is yes! Many of the Jimnys sold will be heavily modified for off-road use (even if the majority of them won't see anything more challenging than a gravel parking lot). The front and rear suspension systems feature a rigid-axle three-link design found on the previous-generation Jimny. It's so similar, in fact, that the Old Man Emu suspension lift kit on this Jimny is actually for the third-gen model.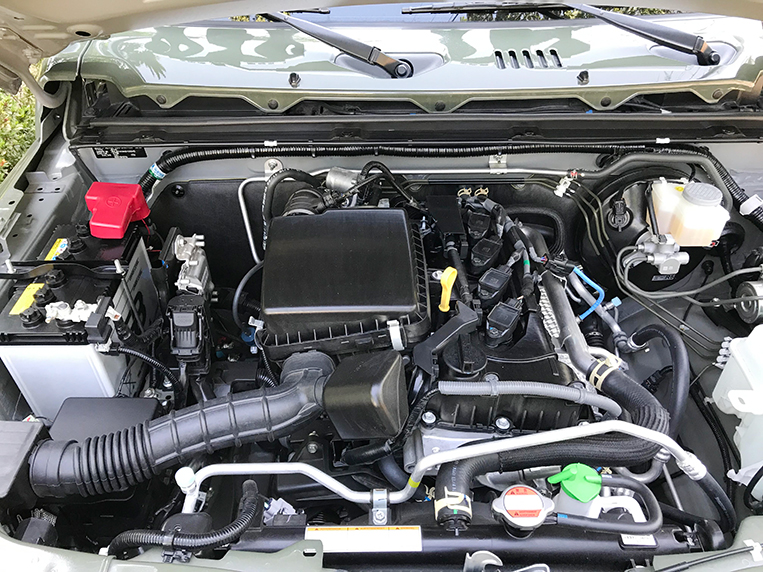 Power comes from a new 1.5-liter K15B engine featuring 16 valves and dual overhead cams, delivering what on paper seems an embarrassing 101hp of output and 130Nm of torque. In an age where a family SUV can have 400hp, those figures do seem pitiful.
But the all-new Jimny is absurdly light. At 1,110kg, it's almost as light as a typical subcompact sedan or hatchback, but comes with a heavy all-wheel drivetrain that's perfectly geared for zippy in-city driving and, of course, extreme and intense off-roading. The gearing is so short that, at 100km/h on the highway, the engine's spinning at about 3,000rpm. In comparison, my Toyota FJ Cruiser's engine is spinning at less than half of that (around 1,350rpm) at the same vehicle speed. But gearing is perfect. What the Jimny really needs is an extra higher gear, without messing with the gear ratios of the four existing gears (in the automatic).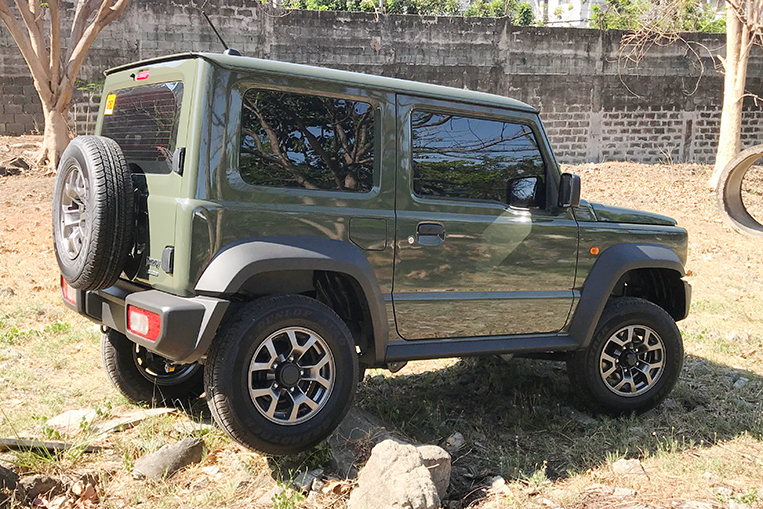 Interestingly, in-city fuel consumption is pretty good. I got close to 9km/L on a fresh engine with only 595km on the clock while going down south on my weekly drive to Tagaytay City. I averaged 12km/L back and forth. You'd think the difference would be bigger, but the short gearing, barn-door aerodynamics and the rather wobbly ride prevent you from actually getting any more efficiency or speed on the highway. And trust me, you won't want to go faster than 100km/h especially up on the Skyway, as crosswinds really make themselves felt against the Jimny.
And as I've been alluding to, the light weight and the short gearing make the Jimny a perfect vehicle if you either do purely city driving and you're alone 90% of the time, or live in the province where paved roads are a rarity and making your own roads is the norm (and you're alone 90% of the time). Otherwise, measured by every other normal criterion, the Jimny is about as practical as a Lamborghini Aventador LP750-4 SV on EDSA during rush hour on a payday Friday…with a weekend mall sale ongoing…in heavy, pouring rain.
Drive it for what it is, appreciate its skills, modify it, enjoy some off-road trails, and the Suzuki Jimny makes sense
But drive it for what it is, appreciate its skills, modify it (as I would if I had one), enjoy some off-road trails and the outdoorsy life, and the Suzuki Jimny suddenly makes sense. I went to an empty lot filled with rocks and debris, shifted to 4-Low and decided to pick the toughest path strewn with big rocks. The Jimny simply crawled confidently over them. You always get the sensation that the top might tip over, but it's just an exaggerated perception. The truth is that the Jimny is very stable. It just needs a long leash to let the suspension flex and play to soak up the bumps and the ruts. On a winding road, the Jimny drives with gusto, attacks switchbacks with surprising confidence, and tackles hairpins with the inner wheel almost lifting at times. It feels alive and invigorating, and I'm only doing 60-80km/h!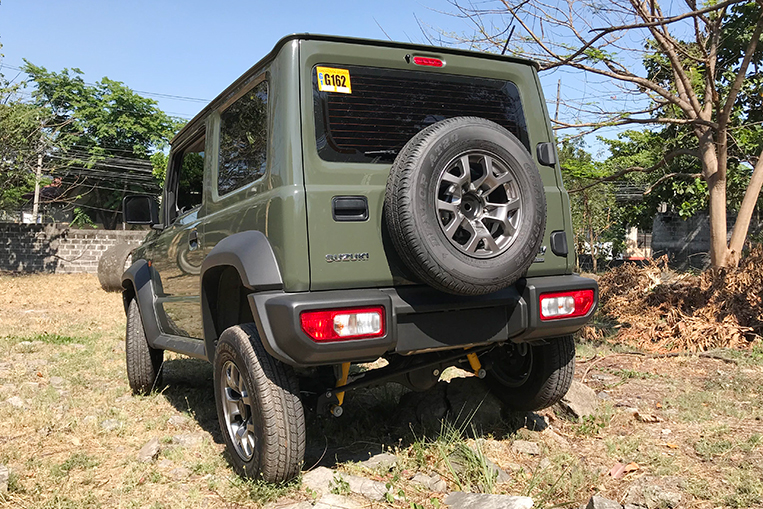 At this year's Tokyo Auto Salon, many tuners were busy at work transforming the little Jimny into a mini version of the Mercedes-Benz G-Wagen or the Land Rover Discovery with awesome but ultimately simple bodykit, flares and bumpers. In fact, any story published about a modified Jimny always goes viral, a clear sign that people love the cute-ute more than ever. It'll be a while longer until we see more performance or off-road parts for it in our market anytime soon. But rest assured it's already a hit with the aftermarket crowd with massive parts support regardless of the direction one will take in the future.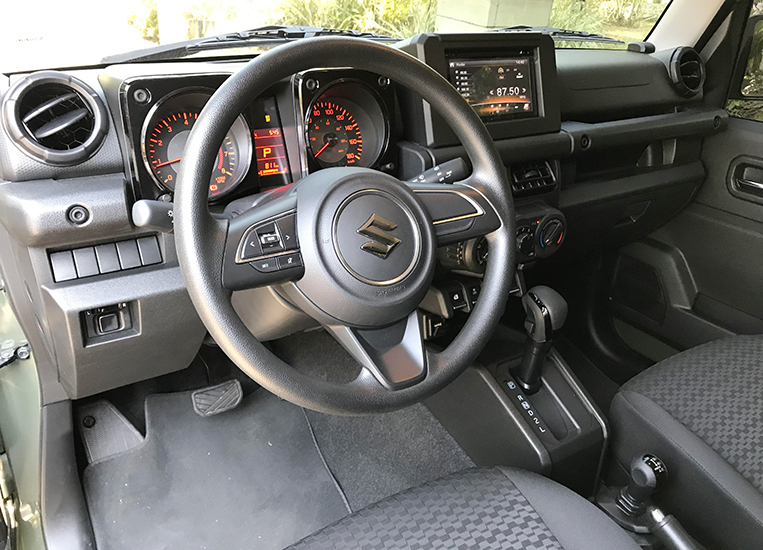 On Palm Sunday, I took the Jimny to church in Greenhills for the noontime mass. Greenhills is obviously a very posh neighborhood. I see many Audis, BMWs, Mercs, Porsches and even the odd Ferrari and Lamborghini at the parking areas around the church. But when I parked, several people walked up to me to ask how I got my hands on the new Jimny this early. They also wanted to know how the vehicle performed, and if I had taken it off-road yet. The few times I brought an exotic car to church (like the Aston Martin Vantage V12 S and the Ferrari 488), nobody ever approached me.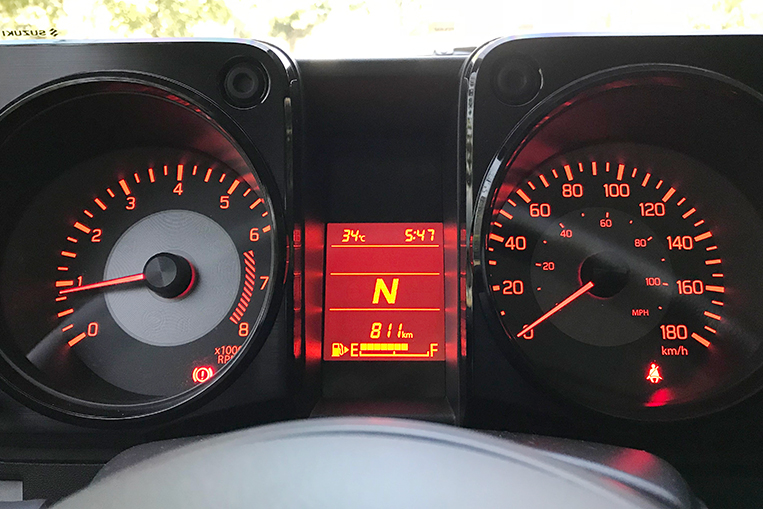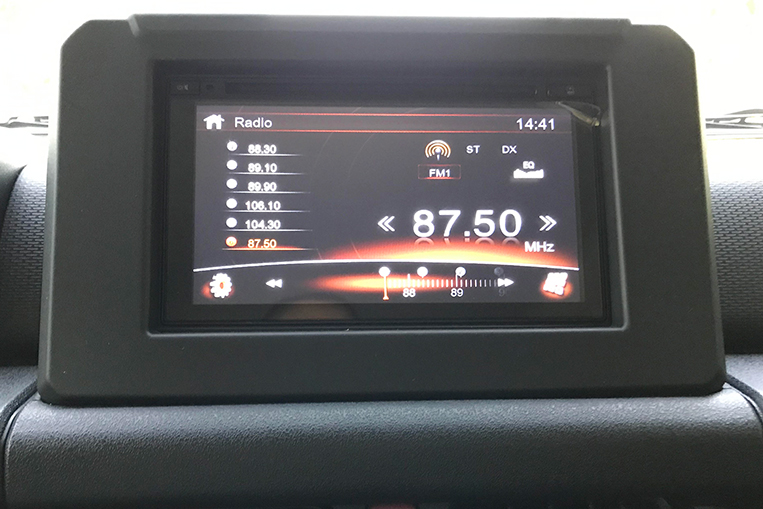 The Jimny is a feel-good car that spreads positive vibes. Enthusiasts, hungry to mod it, are anxiously waiting for their units to arrive. But the waiting time is long. In the Jimny's home market in Japan, there's a 12-month queue. In the Philippines, a friend tells me that Suzuki dealers will only be receiving two to four units every month for at least the next six months (possibly even longer). But don't buy one expecting the Jimny to be very practical. Luggage space is nonexistent, the rear seats are useless, and it's pretty snug in the driver seat. But at least I fit. A decade ago, I tried the old Jimny and gave up because the door just wouldn't close.
Would I buy one? Yes. It's the car I've been thinking a lot about lately. That's saying something considering the kind of cars I get to drive on a regular basis. I'm excited every time I get in and take off in this small SUV, and I look forward to each morning when I leave for work. It's that special for me.