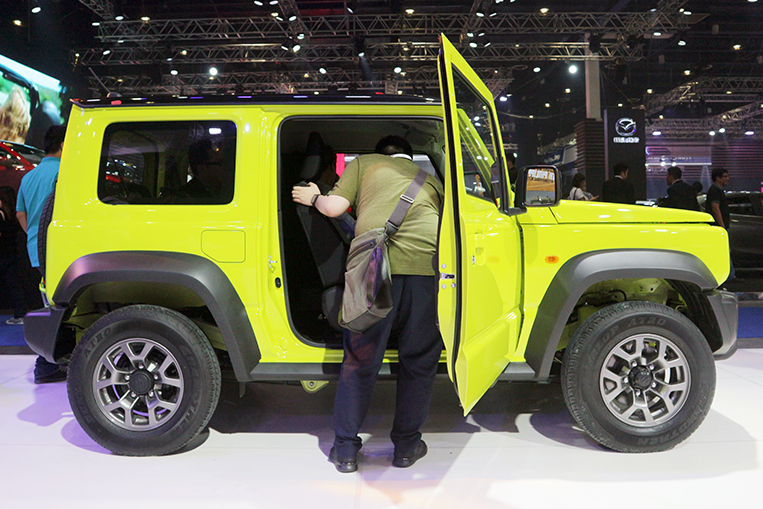 On the first day of the 2018 Philippine International Motor Show, Suzuki Philippines finally unveiled what is easily this year's most awaited new vehicle: the fourth-generation Jimny. Technically speaking, it was only a preview as the distributor isn't selling the small SUV until sometime in the second quarter of 2019. And so Suzuki Philippines Automobile Division general manager Shuzo Hoshikura could only give a price estimate, saying the new Jimny could cost "around P1.1 million."
Now, we've told you that the new Jimny will be offered in three variants—the GLX AT, the GL AT and the GL MT—so it's only fair to wonder which of these variants will have the (approximately) P1,100,000 price tag. According to a Suzuki agent stationed at the brand's PIMS 2018 booth, that figure is likely for the top variant, the GLX AT.
Naturally, we wanted to know right away what specific features would set the GLX apart from the GL. Suzuki Philippines senior product development supervisor Kennedy Adia broke it down for us.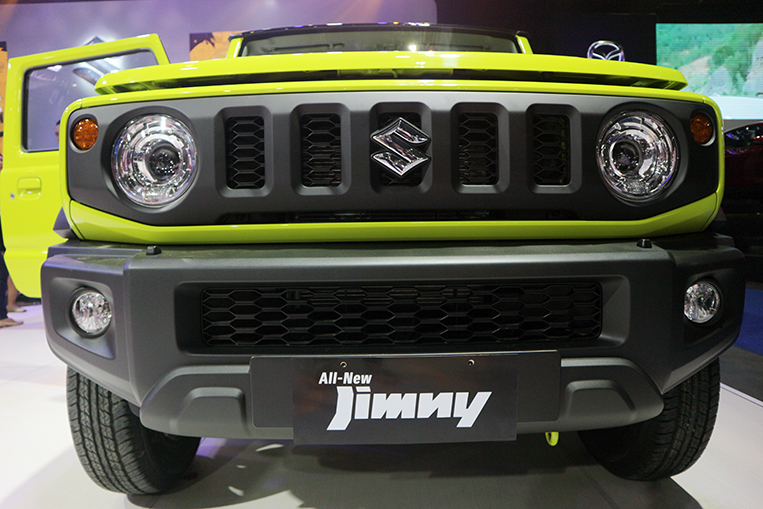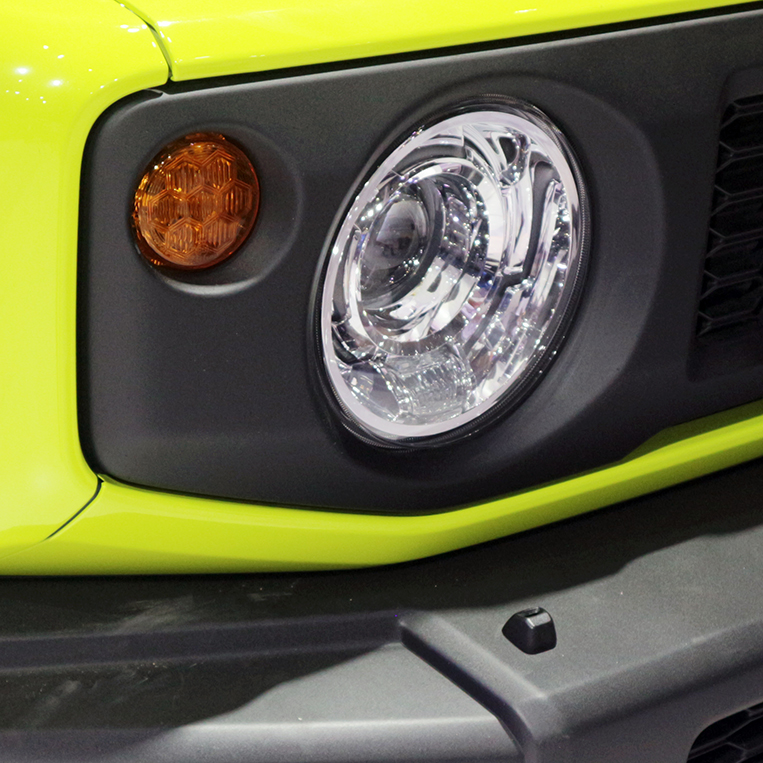 First, the GLX has projector LED headlamps as well as headlamp washers. These headlamps are also automatic, which means they will automatically switch on when the outside environment becomes dark (like when you pass through a tunnel, for instance).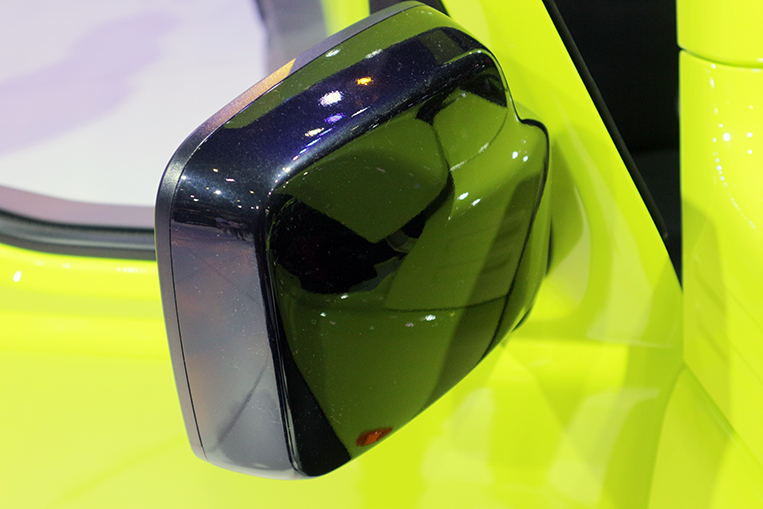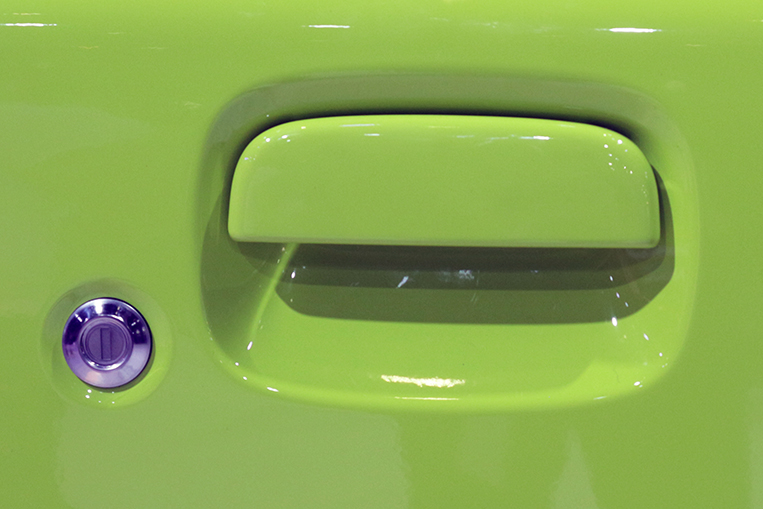 A simple way to tell the GLX from the GL is by checking out the side-mirror housings and the door handles. While the former are just black plastic on the GL, they are painted (and shiny) material on the GLX. The latter, meanwhile, are body-colored on the GLX (they're also black plastic on the GL).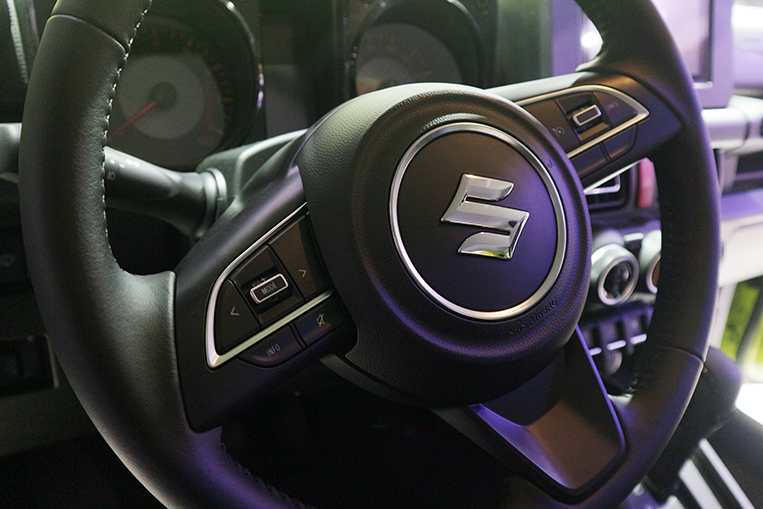 The GLX has cruise control, so buttons for this feature will be found on the steering wheel (which, incidentally, is wrapped in leather as opposed to urethane for the GL).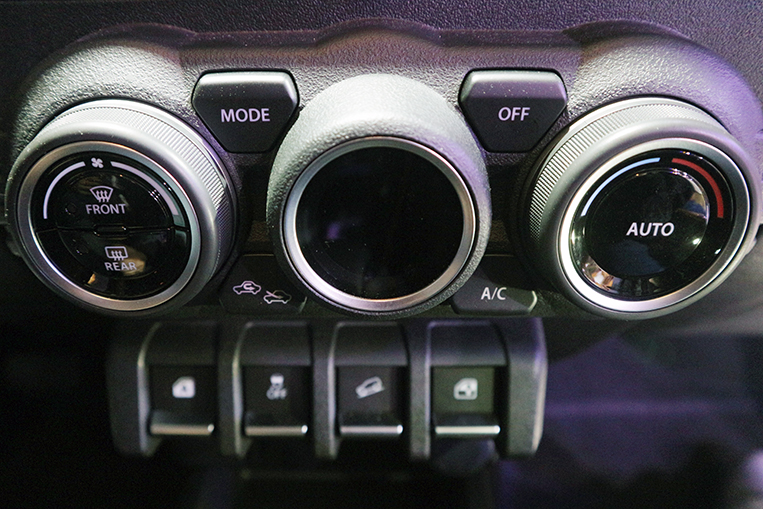 The GLX also has automatic climate control—hence these knobs on the dashboard.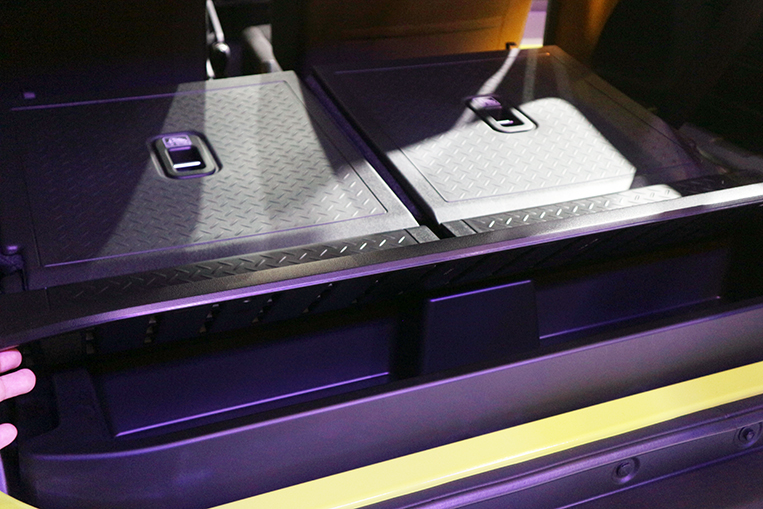 Over at the back, if you open the tailgate, you will find a convenient luggage tray for your various knickknacks.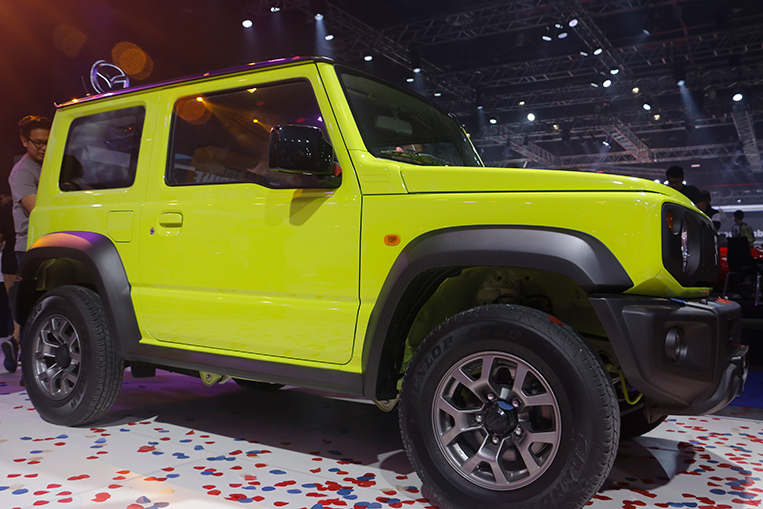 Other features of the GLX which are not present on the GL include some safety bits like brake assist. The wheels and the tires, in case you're curious, are exactly the same on both variants. And if you fancy the two-tone look that a black roof provides, note that this is only available with Kinetic Yellow, Brisk Blue Metallic and Chiffon Ivory Metallic.
Are you impressed so far?