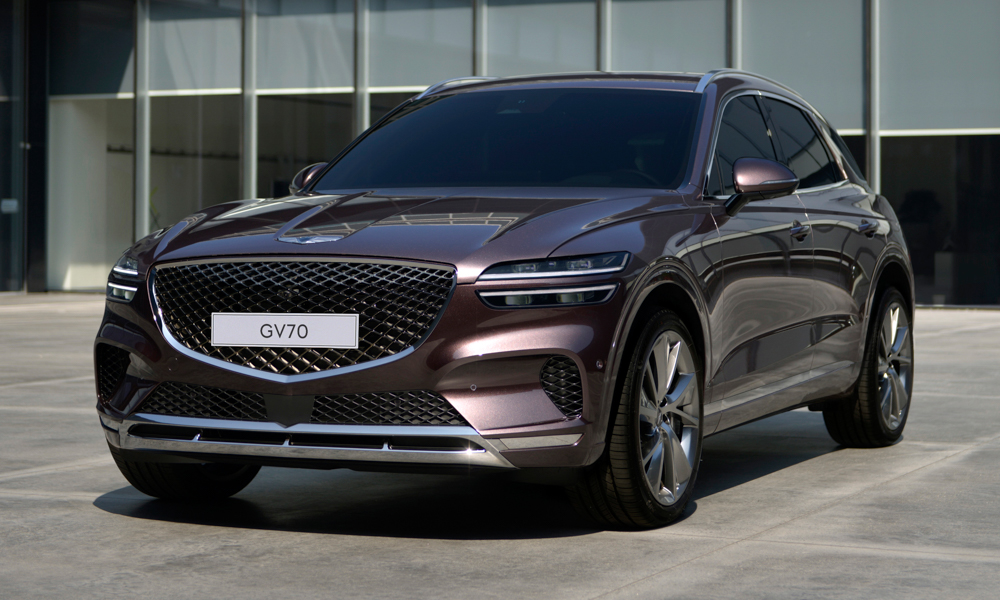 Genesis, Hyundai's luxury brand, officially released exterior and interior photos of its upcoming GV70. The small crossover is meant to take on the likes of the BMW X3, Audi Q5, and Mercedes-Benz GLS, and to do that, it needs to have a high wow factor to get new buyers and converts. Judging from these photos, the production model looks distinctive…and expensive.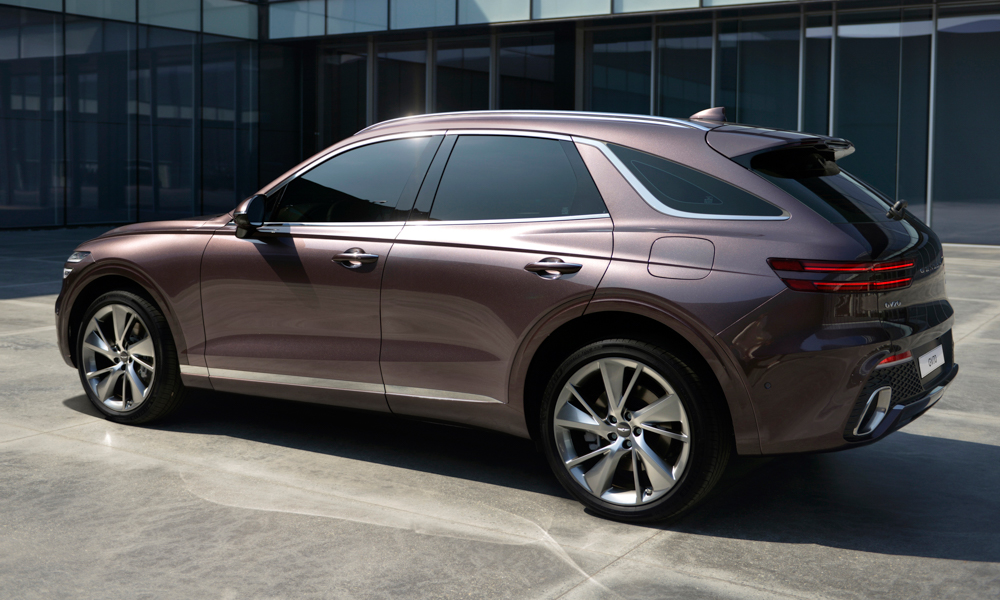 Inspired by what Genesis calls a design philosophy of "Athletic Elegance", the GV70 looks sporty and powerful with taut lines, a bold front, and rear fascia. The front is dominated by the brand's signature crest grille, set lower than the bi-level headlights to evoke tension. Air intakes down low on the bumper give a bit of a stealth fighter look, while skid plates do their bit to protect the bumper from low obstacles.
In profile, an arching parabolic line runs from the top of the headlights and along the side for a dramatic contrast with the rear fenders. The coupe-like roofline continues the sporty theme without sacrificing the rear-seat headroom. The sharp rake of the C-pillar further fuels the athleticism.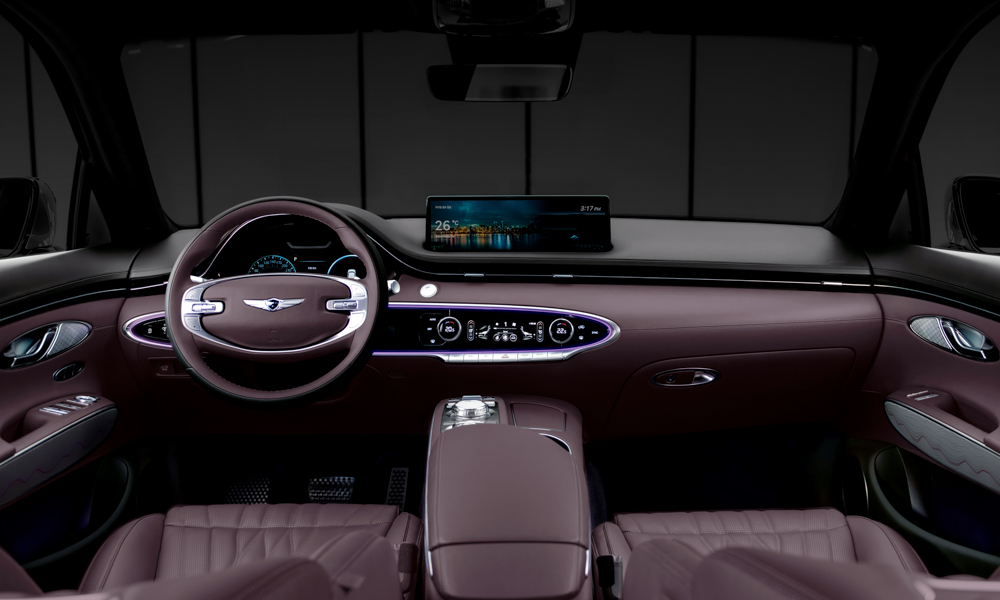 At the back, the tail lamps feature a two-tiered design with all the functional elements integrated into the bumper for a very clean aesthetic. Stacked dual exhaust finishers set into the bumper and a body-colored diffuser all add to a cohesive look.
The interior looks like it was lifted from a futuristic concept car with a minimalist dashboard, two-spoke steering wheel, and silver buttons and dials against a rich, purple or red theme. A "Sport" model features an even bolder front bumper, 21-inch G-Matric pattern wheels, dark chrome, and larger exhaust tips. Its interior will also use exclusive colors and trim, a sport steering wheel, and carbon fiber accents.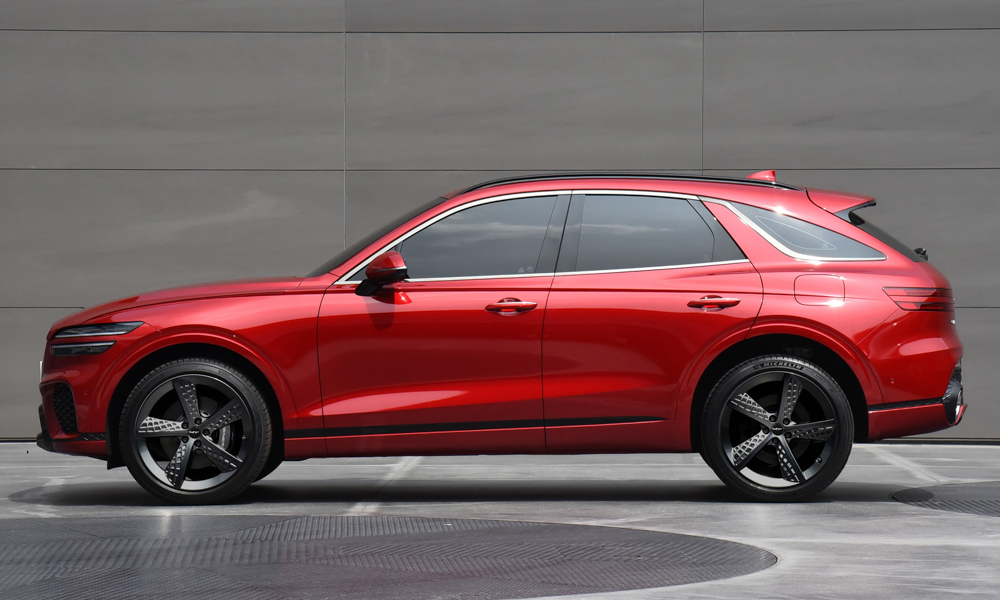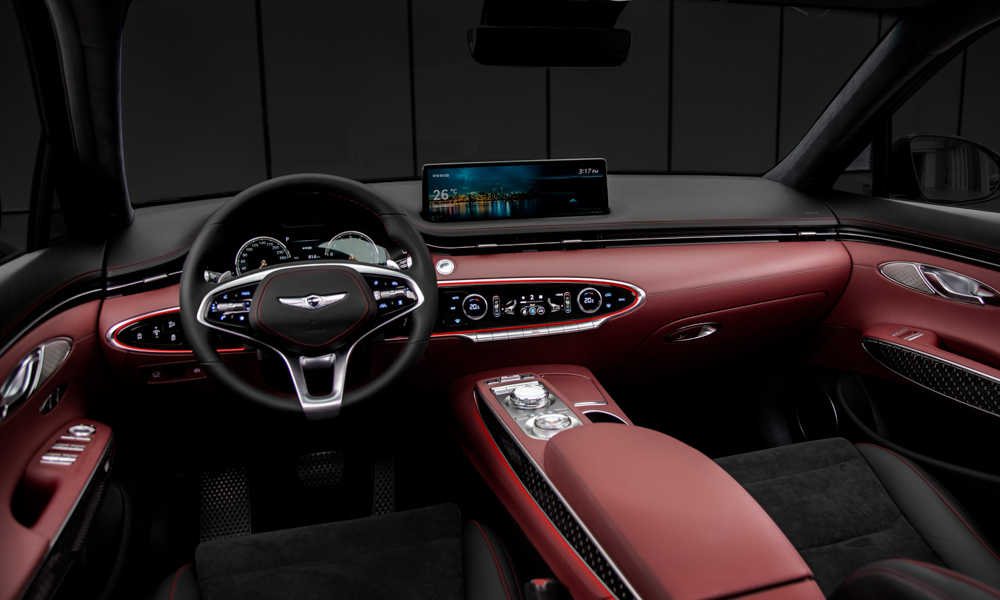 According to Genesis design head Lee Sang-yup, "the audaciously designed new GV70 breaks new ground for Genesis through purity of design execution. This follows the Genesis G80 and GV80, which demonstrated the perfect balance of our design identity 'Athletic Elegance'." Translated into plain English, this crossover simply looks gorgeous.
Genesis will be holding test drives of 100 GV70 units across South Korea for final testing before its official launch and we can only hope that the car eventually makes its way here in the future.