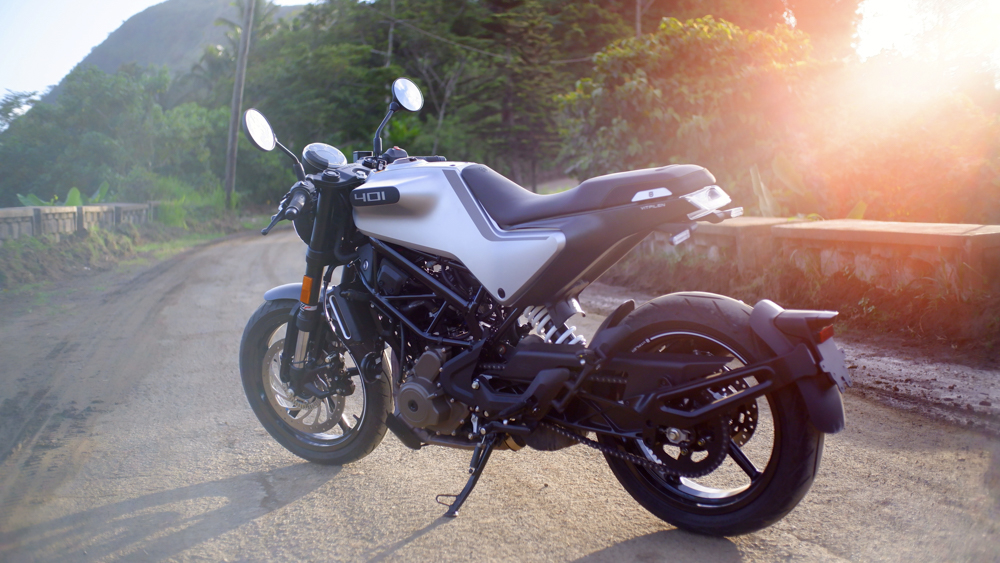 With its uniquely cyberpunk aesthetic, the Husqvarna Vitpilen 401 stands out in a sea of lookalike bikes. As the café-racer version of the Husky twins (the other one being the urban scrambler-esque Svartpilen), the Vitpilen is all about looking and feeling good on a smallish bike that delivers peppy performance at a relatively accessible price point.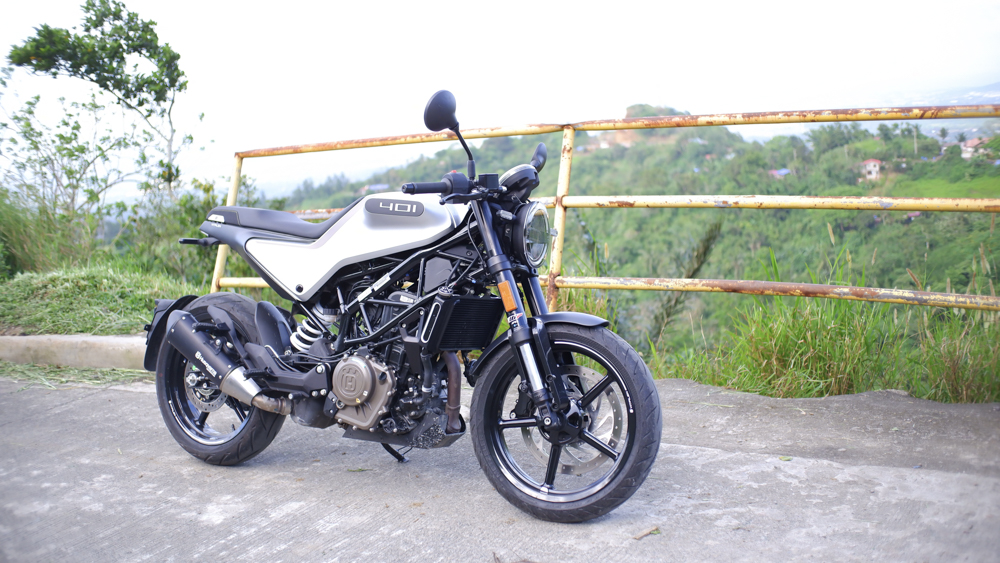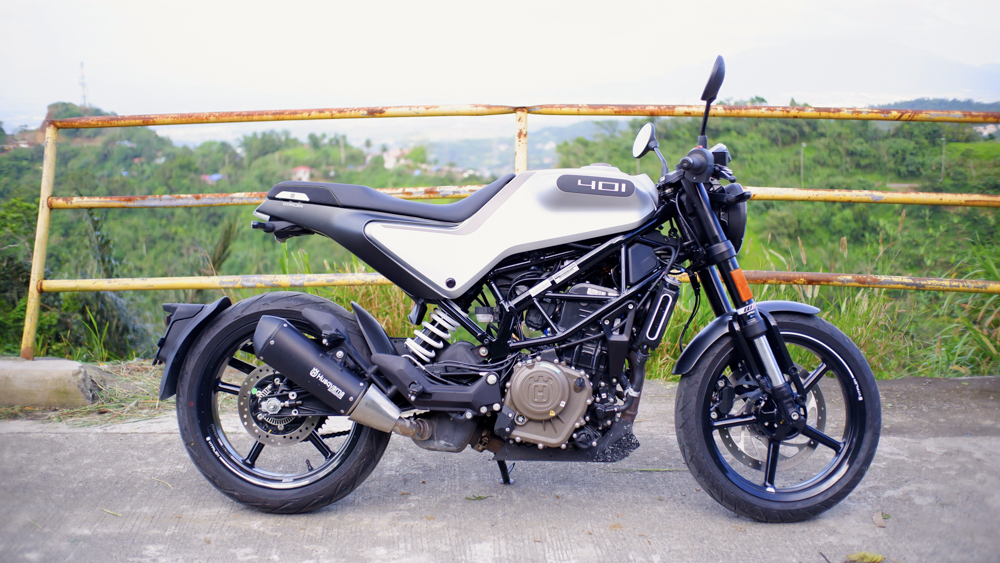 With an SRP of P315,000, the Vitpilen (Swedish for "white arrow") carries a premium over the KTM 390 Duke with which it shares most of its mechanical parts. Same 373cc single-cylinder motor, six-speed transmission, ByBre brakes, trellis frame, and WP suspension. But whereas the Duke's edgy styling makes you fantasize about popping wheelies and sliding around like in KTM's stunt videos on YouTube, the Vitpilen will make you feel like you're zipping around in Tron.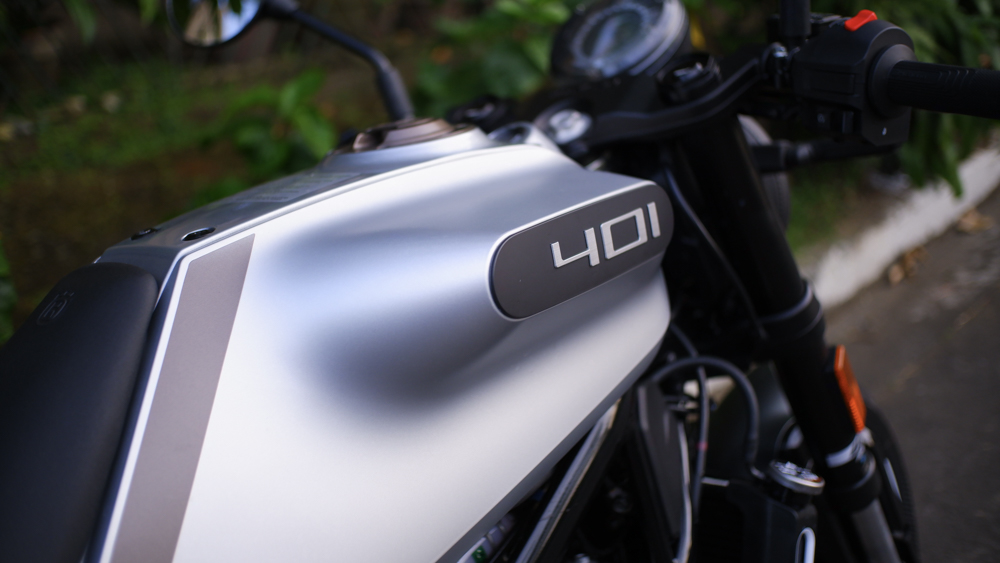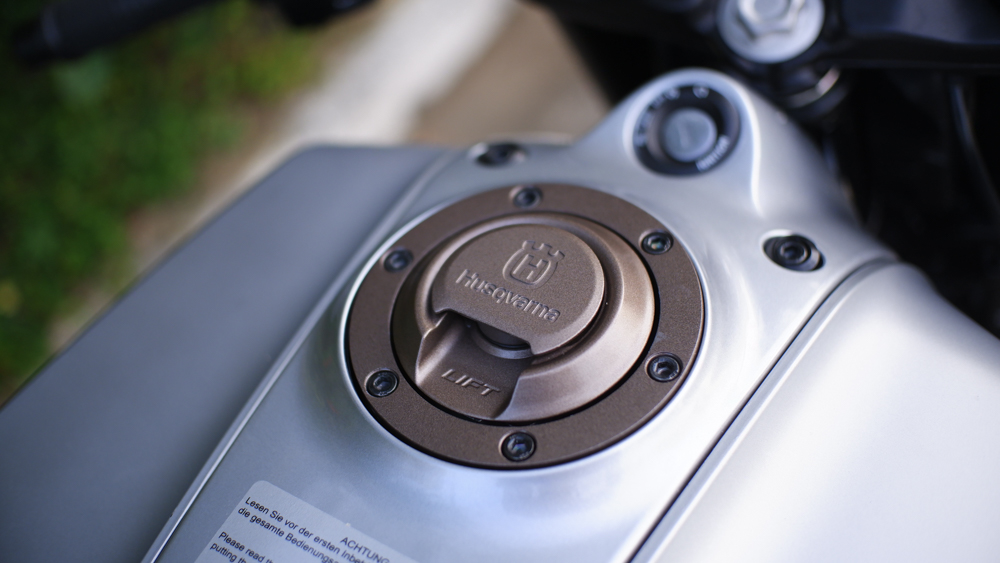 As café racers go, Husqvarna pulled off the look with a headlamp that lines up perfectly with the tank, a stubby tail cutoff right over the rear hub, and an exhaust silencer parallel with the rear panel covering the subframe. The amorphous, plastic side panels do a great job creating a flowing look while contrasting nicely with the industrial effect of the exposed trellis frame. The clip-ons aren't as low as they should be on a hardcore café racer, but your wrists will thank you. The amber turn signal reflectors on the fork do look "off," but I suppose they're there for street-legal certification.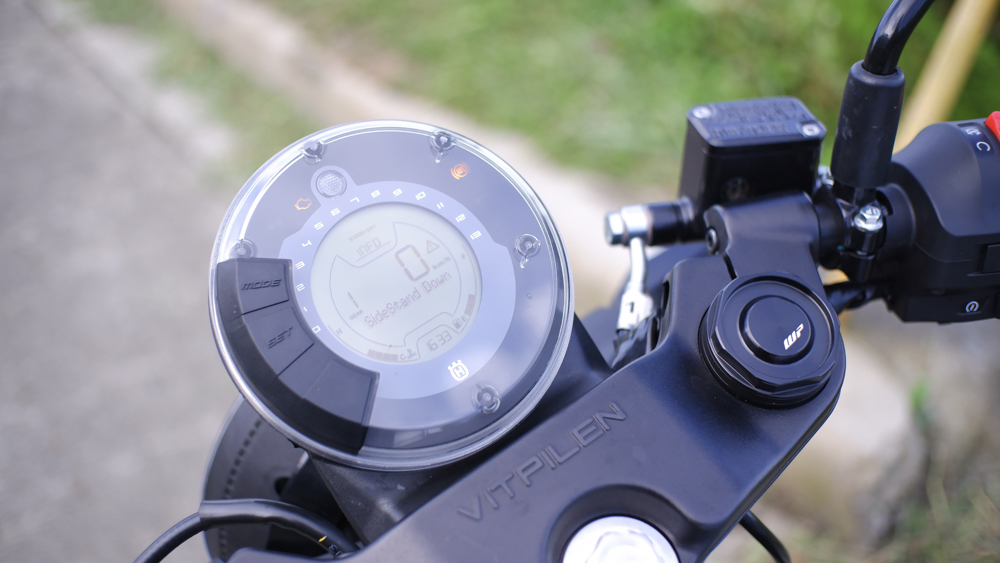 Even the messy-looking engine—with all those wires and bolts—manages to look okay by how the top body panel highlights the visual mass beneath it. There's a lot of air between the subframe and the rear wheel, too, completing the minimalist look. My only beef is with the cheap-looking, five-spoke alloy wheels. They're tubeless, which makes them practical. But the tubed, wire-spoke wheels that other markets get look so much better.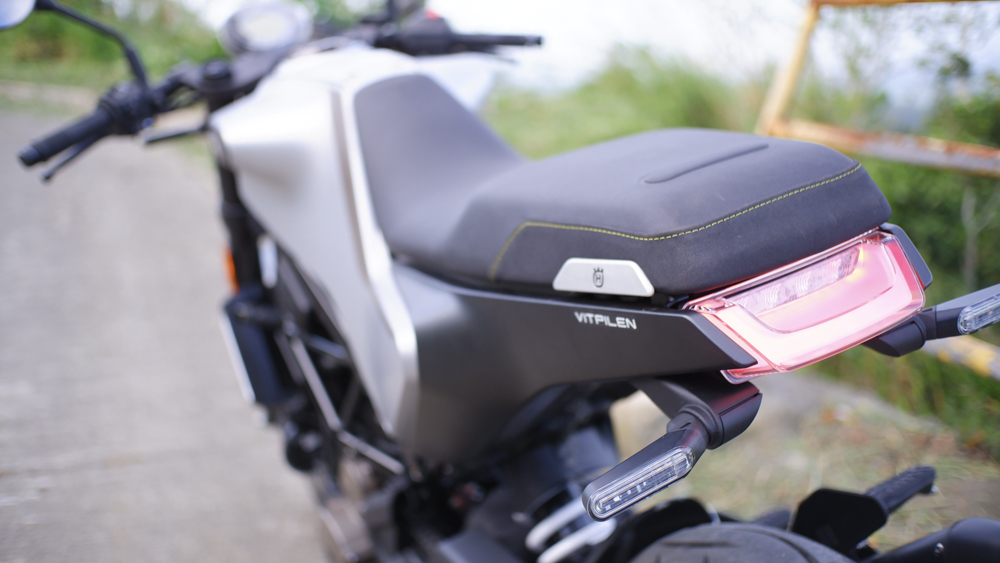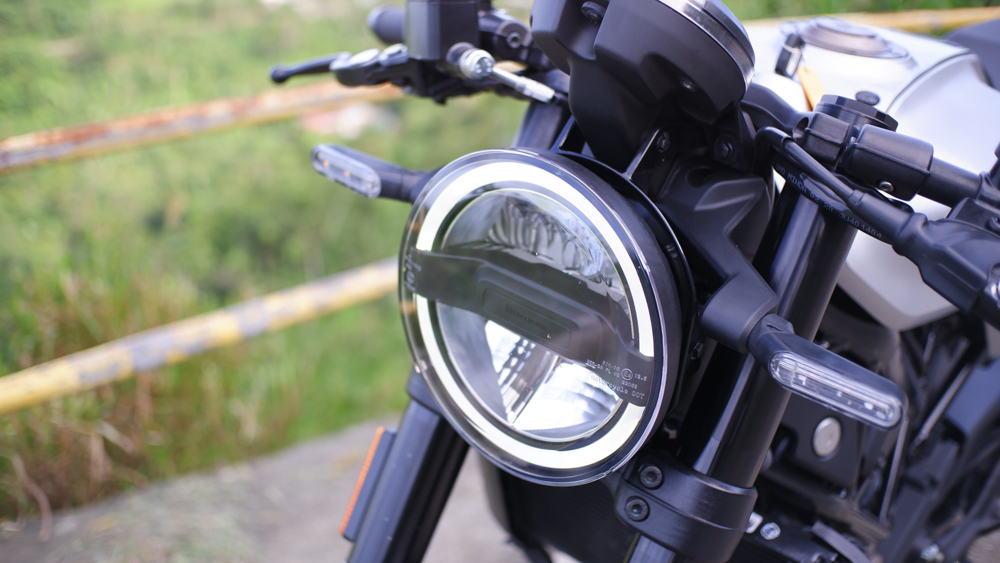 The attention to detail continues with the hinged and beveled tank cap, fluoro-accent stitching on the seat, and LED lighting. As with the Svartpilen, the LCD instrument pod only looks nice in pictures, but is very hard to read while you're moving. And the "Mode" and "Set" buttons are very stiff, requiring you to take off your gloves to press properly.
Engine response from the ride-by-wire throttle is smooth and linear, and the 43hp thumper motor delivers spritely acceleration. It revs quickly to its 9,000rpm redline with an angry red light prompting you to upshift since the digital tach is so tiny. It's pretty much gutless below 4,000rpm, though. So, if you're used to torquier engines, you might stall it a few times in stop-and-go traffic. For the most part, I kept it in the 7,000-8,000rpm range to get the bike moving at a brisk pace; it gets buzzy past that point.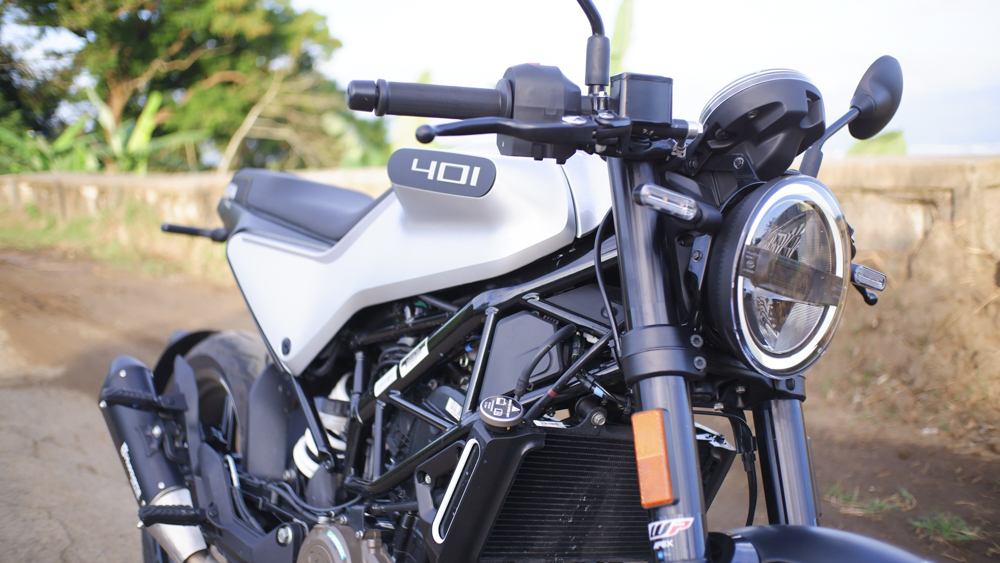 Extended high-speed stints are not the Vitpilen's forte. While it has a top speed of around 160-170km/h, its chunky frontal aspect and relatively modest power output mean you'll need to hug the tank and keep the throttle pinned to sustain a high cruising speed. It's happiest in the 100-120km/h range, where you can still sit up and the motor isn't revving its heart out.
In the twisties, the Vitpilen shines as you can take advantage of its low weight and compact dimensions to carve through a set of curves. The clip-ons aren't as low as those on a KTM RC 390, so you can experiment with your cornering style: torso down or up, whichever works for you. The long, one-piece saddle is also comfortable while offering enough room to move about as needed. It's quite thin, but the foam is dense enough to provide ample cushioning.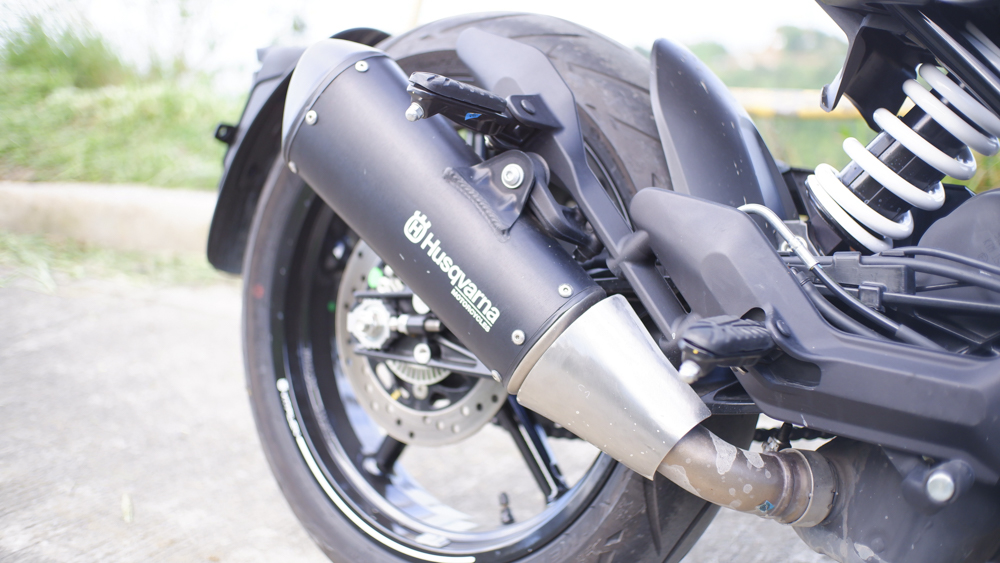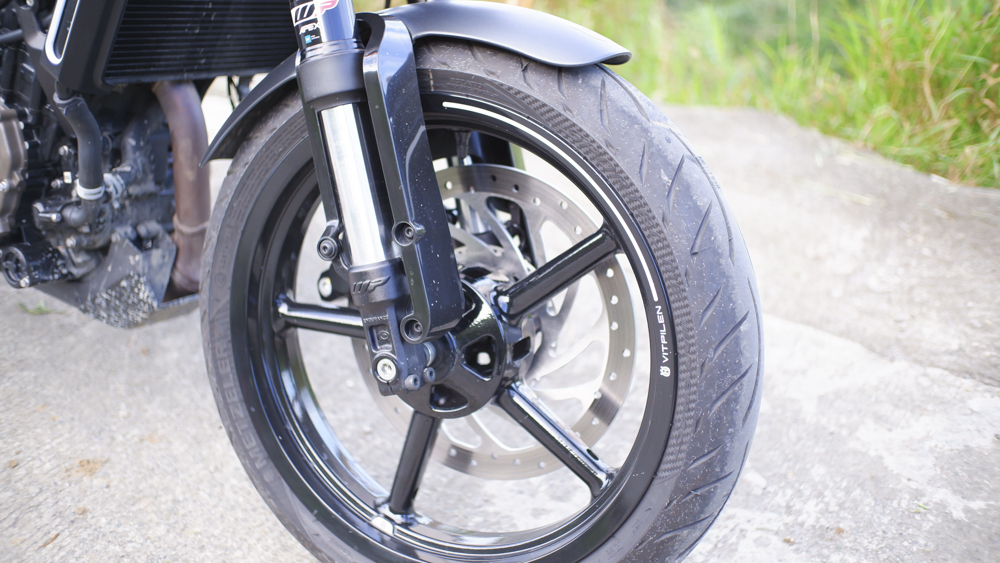 The slip-assisted clutch works flawlessly and helps shave off excess torque if you flub your rev-matching, while the brakes deliver strong, linear stopping power. The same low 148kg curb weight that helps you fly uphill also rewards you with a light-footed agility that gives you confidence going downhill. And it helps fuel efficiency, too: 25-30km/L, depending on how often and how long you whack the throttle.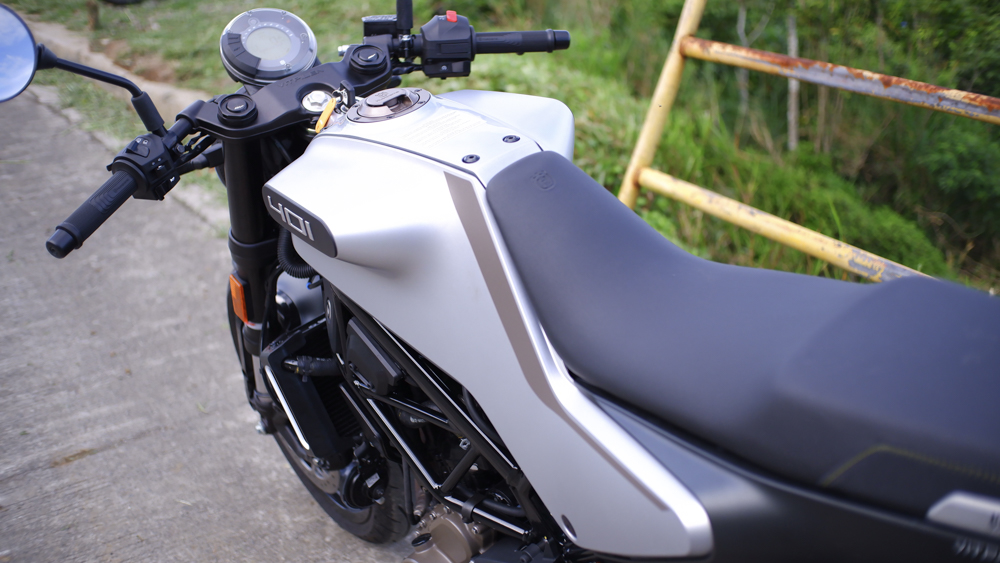 It's not a sport bike per se, but if you like to play once in a while, then the Vitpilen delivers. Ridden within its limitations, the bike is a competent little machine that consistently draws stares at stoplights and gets people chatting you up at cafés. It probably won't be the last bike a rider will ever have. But as a daily companion, a weekend runabout or just something a bit counterculture to add to one's stable, the Vitpilen hits the spot.