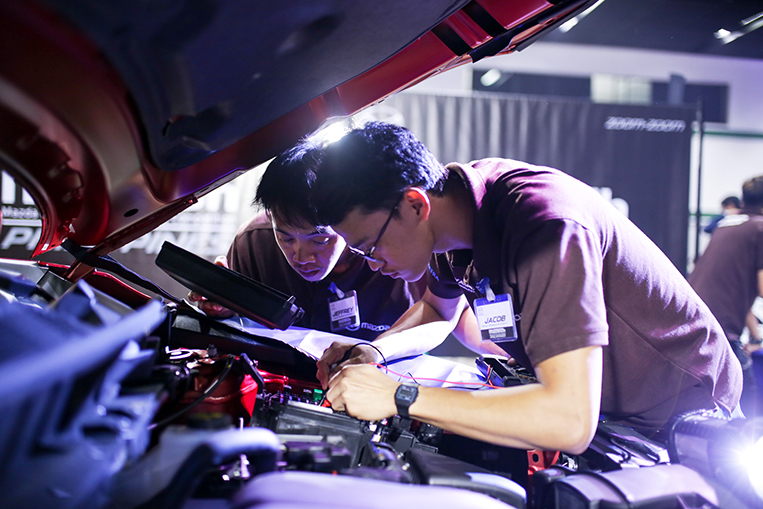 I've been covering the automotive industry for over two decades, and in that time I've seen all kinds of effort on the part of carmakers exerted toward motivating and training their service personnel. Which makes sense since technicians, service advisors and customer service officers can make or break their business. The bottom line: Driven and competent service workers usually translate to happy customers.
One of the ways car manufacturers challenge and inspire their service people is through a regular skills competition in which the dealerships send their best mechanics and service managers to try to outclass each other not only to see which dealer has the best personnel, but also to share effective practices for the overall benefit of the brand.
This exercise isn't unique to one car brand; almost everyone does it. But I'm tempted to think Mazda Philippines may have the most fun version of all. The company's annual "Mazda Customer Service Skills Competition," also called MazTech, looks like a game show made for TV viewing.
First of all, check out the color-coded uniforms of the participants and their supporters—forming 12 dealer teams—further adding to the competitive nature of the event.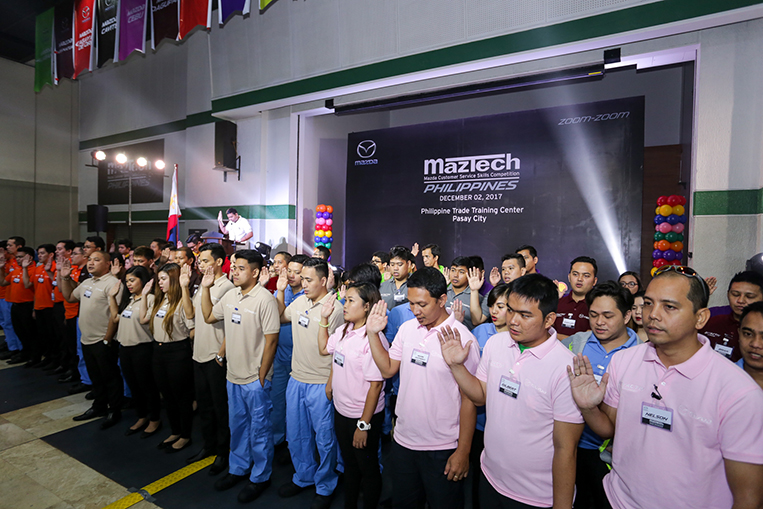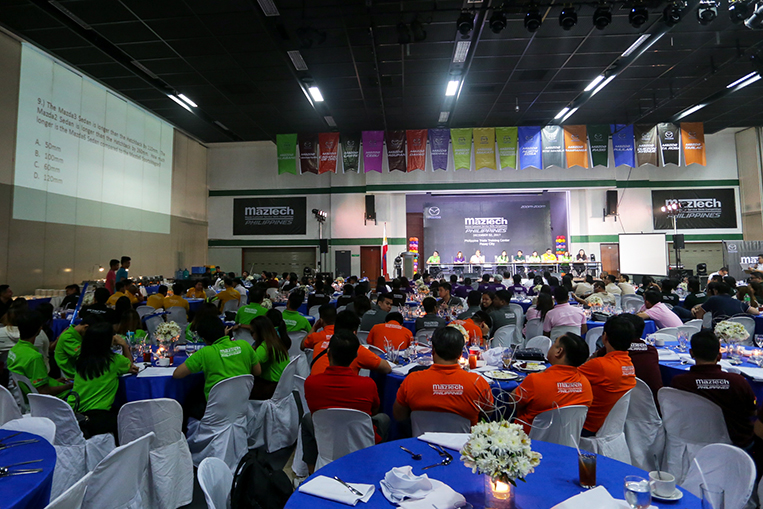 The rivalry quickly escalates with a quiz round and a written examination. Imagine the cheering and the heckling at the venue.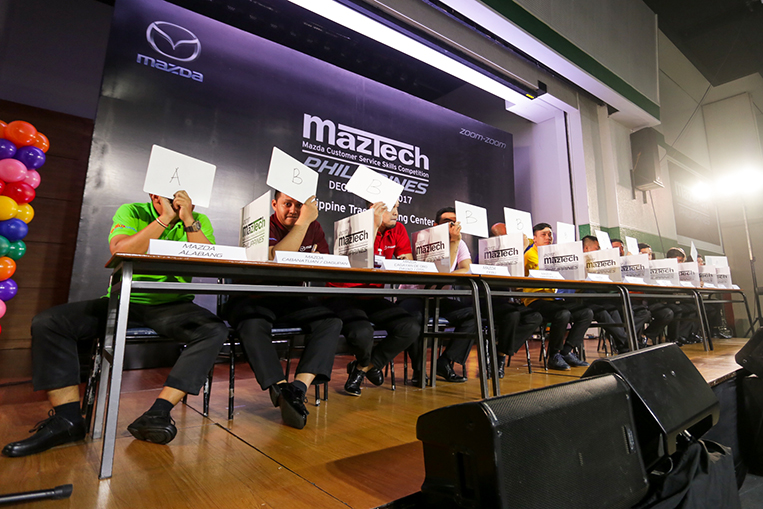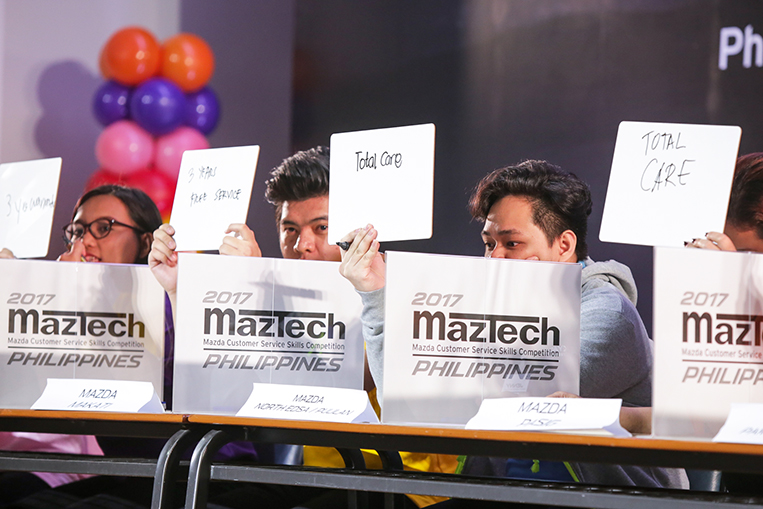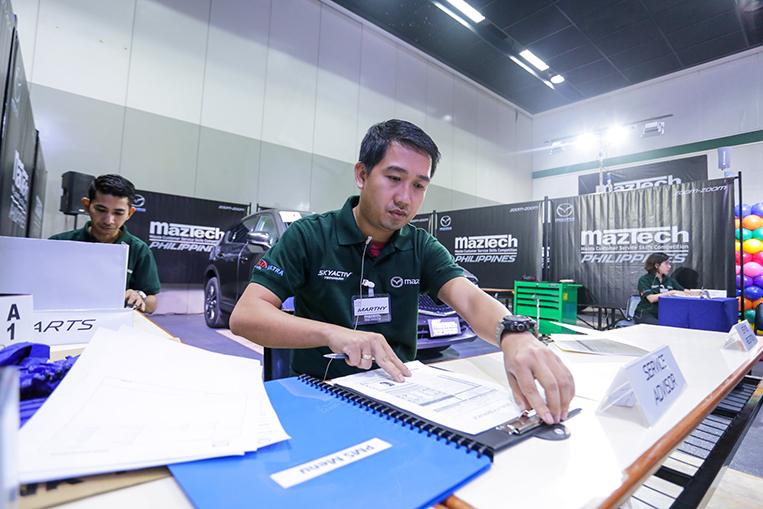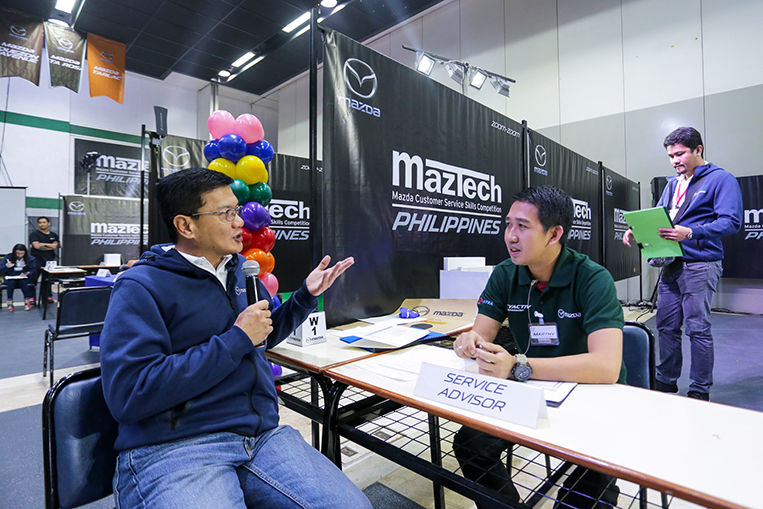 There's also a role-playing contest for customer relations officers, simulating typical scenarios encountered at the service center.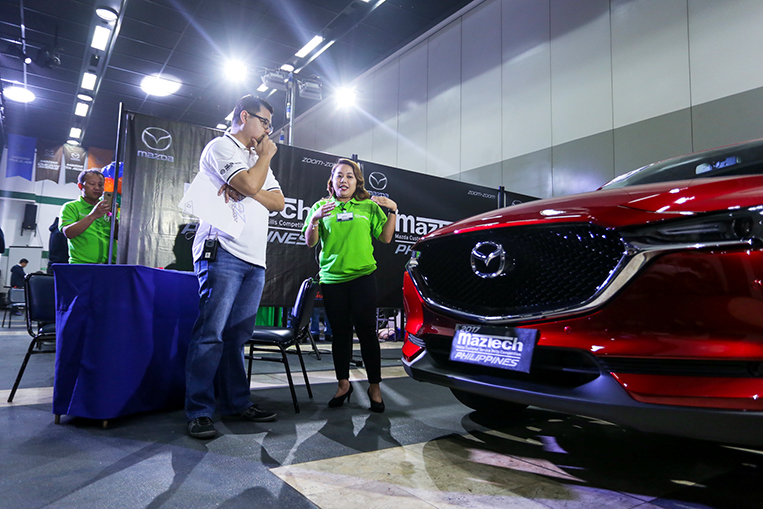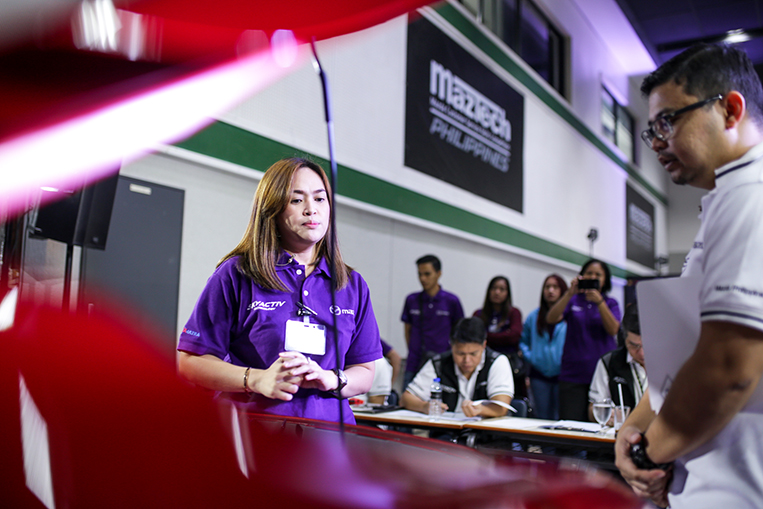 And then, of course, there's a troubleshooting match—because, you know, after-sales service is all about technical proficiency. This is where the unsung heroes of the brand's customer service truly shine—those who get to peek at your car's innards and decide whether you need to hand over loose change or fork over a fortune. In this sense, you want your technician honest and knowledgeable. In all likelihood, the MazTech skills competition can't figure out who the saints and the sinners are among the mechanics, but it sure can expose who the experts and the charlatans are.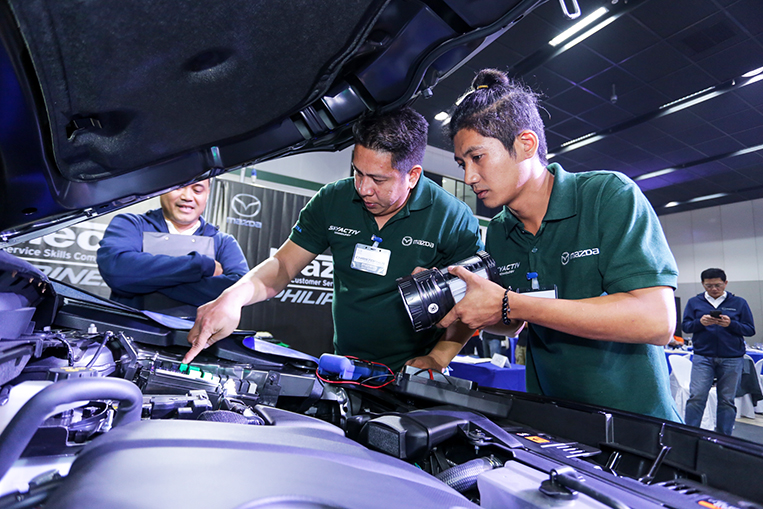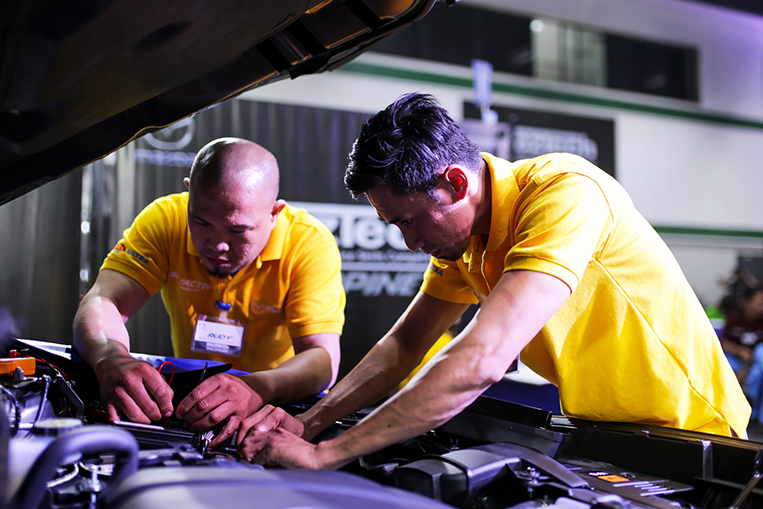 The very best service technicians—like the winners in the recent competition held in December at the Philippine Trade Training Center—get to represent Mazda Philippines in a regional meet to be staged in Bangkok, Thailand. There, it's no longer dealer versus dealer, but country versus country. It is therefore imperative that only the most brilliant and most gifted mechanics be declared winners, because they will be hoisting the Philippine flag when they contend for technical glory overseas. Filipinos often kick foreign ass in this setting. Because that's what we do—slay international competition.
In the end, the victors stand tall. Their individual names—whether by design or by mistake—do not appear in the press statement. I have a feeling it's so rival brands won't be able to poach them that easily.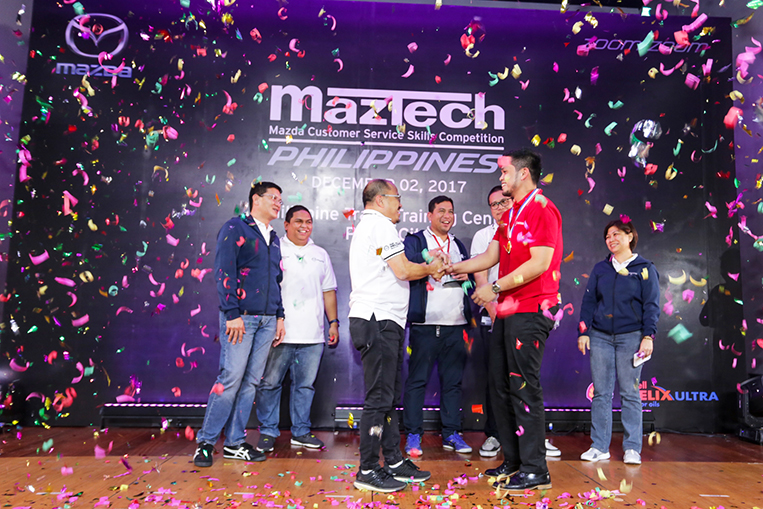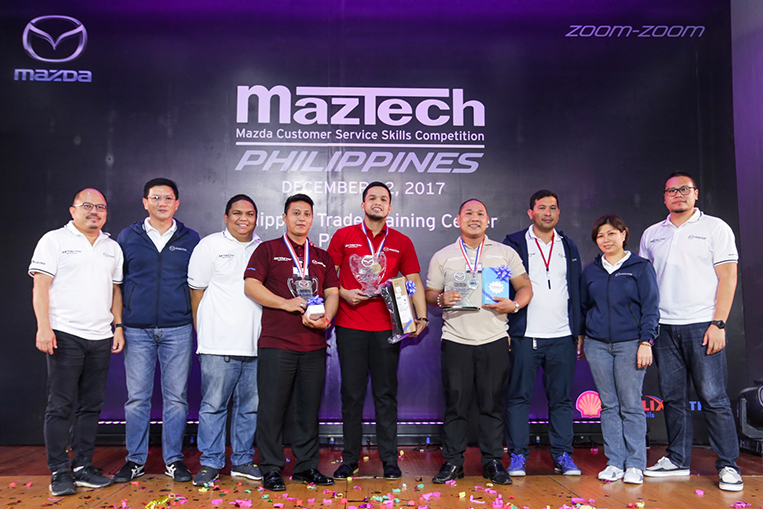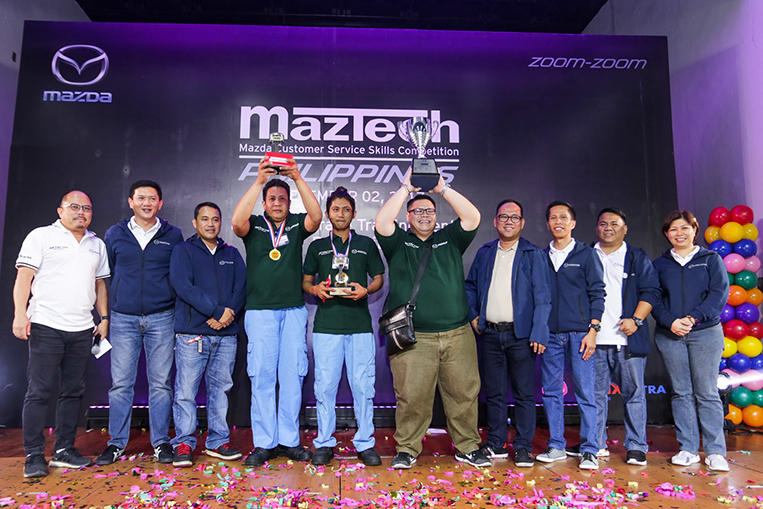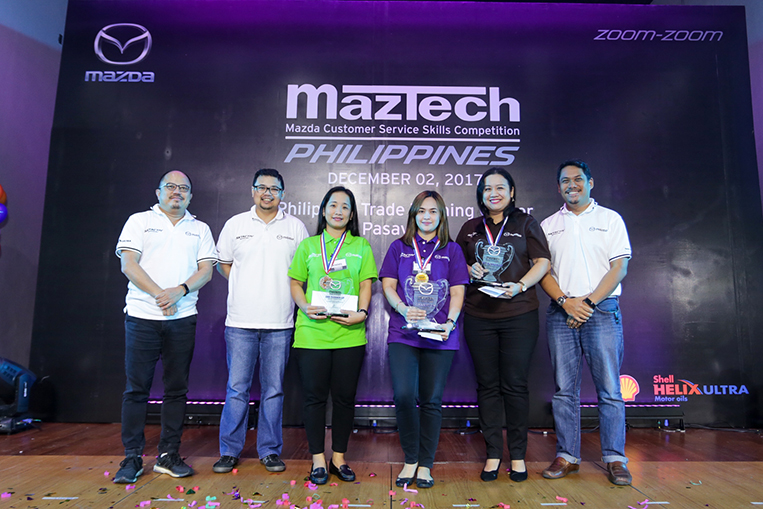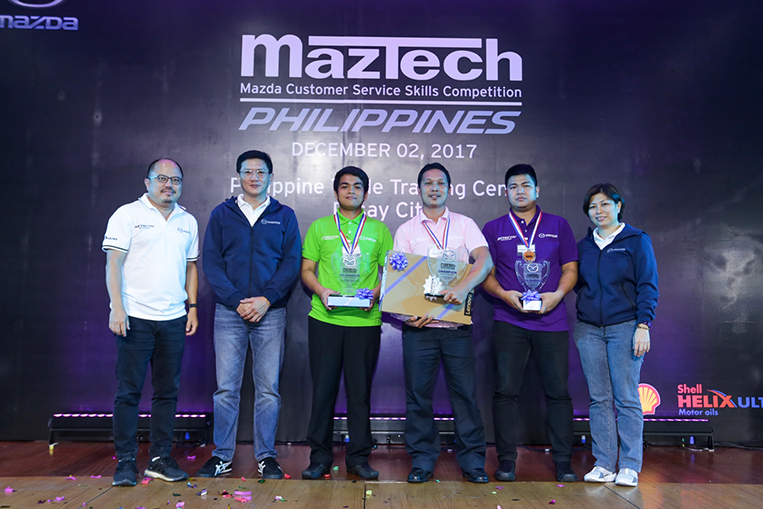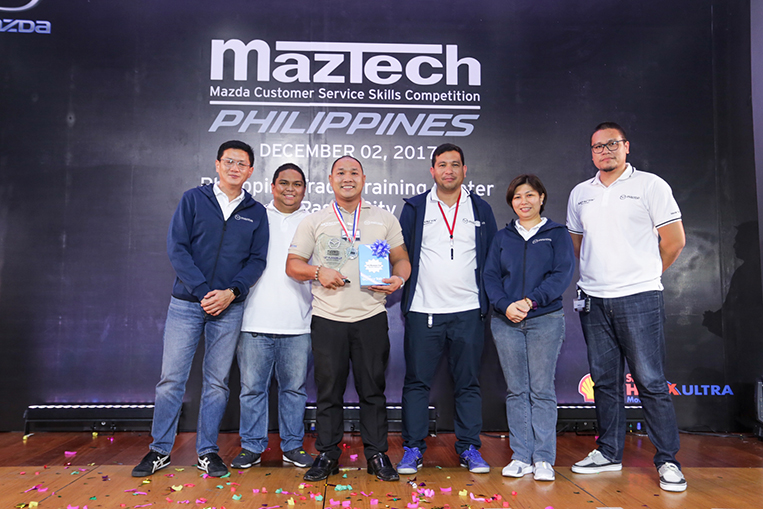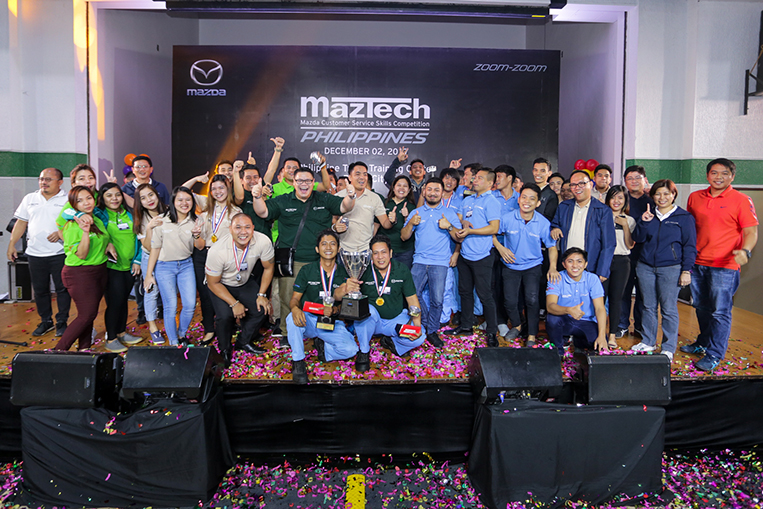 "The annual MazTech competition is our way of raising the quality of service our customers get every time they walk into our dealerships," Ramil de Vera, Mazda Philippines' general manager for after-sales and customer service, claims in a statement. "Our after-sales personnel look forward to joining this event every year not only to showcase their skills and knowledge about the Mazda way of handling customer concerns, but also to learn from each other as they share best practices from the rich body of experience our dealership network has to offer."
I repeat: Technical skills competitions are nothing new. Honda does it. Mitsubishi does it. Toyota does it. Virtually every automaker does it one way or another. But Mazda's version seems more animated, more engaging, more focused—crucial attributes that help an automotive brand take care of its customers.