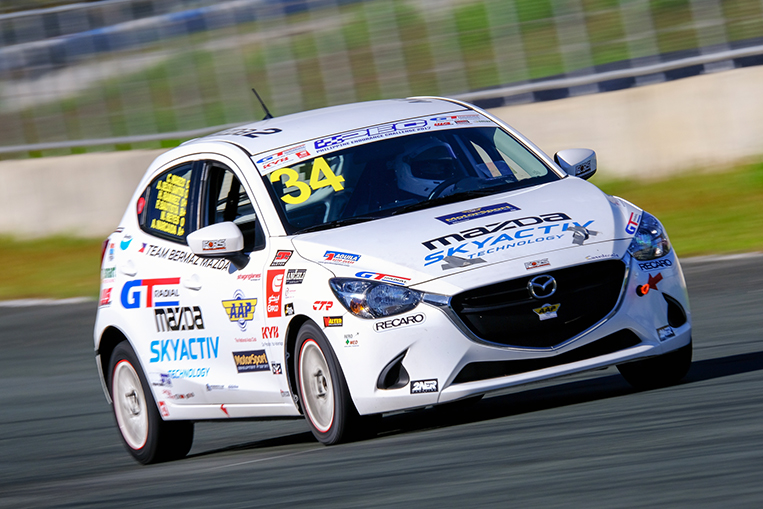 Longtime readers know I'm a sucker for hatchbacks. I think I've said it's because this vehicle type is versatile and very convenient to use. But more than that, I love small trunkless cars because I'm a fan of tiny guys who can do so much more than what their physique would normally allow them to. Precisely why even if my all-time favorite basketball players are Samboy Lim and Michael Jordan, I'm more impressed with Johnny Abarrientos and Allen Iverson.
So it's a delight for me to see (at least in photos) the diminutive Mazda 2 hatchback slugging it out with bigger, faster automobiles around a racetrack in an endurance race. At last month's 2017 8-Hour Philippine Endurance Challenge held at Clark International Speedway, the 2 was the little car that could.
No, the Mazda 2 didn't win. As a matter of fact, it only finished sixth in its class. But it competed with a stock engine and no modifications done to its major suspension components. Perhaps even more admirable, it was driven by students of Automobile Association Philippines' Motorsport Development Program, "a grassroots training platform designed specifically for young drivers who dream of becoming successful race car drivers." The program, aimed at driving enthusiasts aged 16 to 19 years old, fielded a team of trainees mentored by multiple rally champion Vip Isada.
It should be noted that, in the hands of more seasoned drivers, the 2 had topped the Manufacturers' Class in the same event the previous year.
Check out these photographs and tell me the 2 didn't look at home on the track. For me, the most striking takeaway from the car's participation in the event is that it was able to log 163 laps without much trouble. If you want a more powerful pocket rocket, look elsewhere. But if you want a mini road companion that will punch above its class, Mazda's subcompact hatch is a thing of wonder.