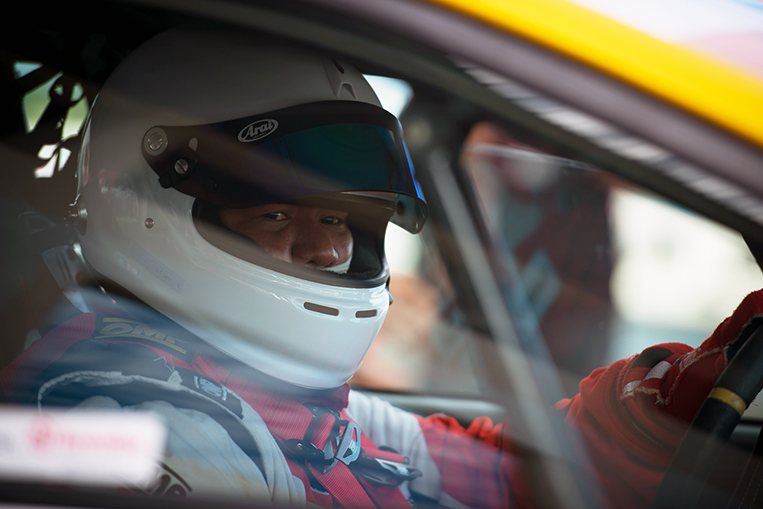 Imagine the thing you hold dearest to you—your passion, your livelihood, your everything. And imagine it being taken away from you. This is where I found myself a few months ago as we closed part of our automotive business (Jaguar and Land Rover) which we had started more than 20 years ago. Off-roading, in particular, was my way of life. Now what would I do without it?
I found myself immersing myself in my Italian brands (Ferrari and Maserati), and realized that the racetrack was such a big part of these brands and yet I knew so little about it. This is where my journey into racing began.
I had planned to use a Ferrari F430 Challenge to learn circuit driving. But after realizing I really didn't know much, I decided to buy a simpler car for this purpose—a Toyota 86. I called my good friend Cosco Oben, who owns several Toyota dealerships (Balintawak, North EDSA, Otis and Marilao). He asked me why I was suddenly buying an 86. And being the good friend that he is, he asked: "Do you really need it?" I opened up and told him I wanted to learn to drive on the track. Then he said: "If you really want to learn, join our Obengers Team and drive in the Vios Cup."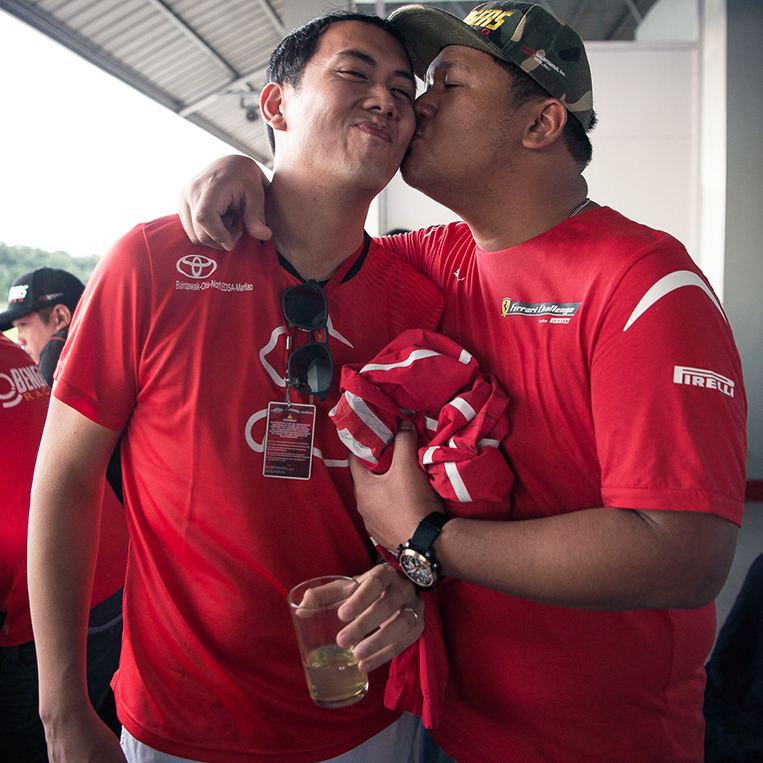 Me? Become a race car driver at the age of 37? I doubted it. Another thing was that I had already been turned down before for one reason or another. Cosco then told me that if I felt I could handle it, we'd do it. Ten minutes later, I commenced my Vios Cup journey. And what a journey it has been!
Here are seven things I would like to share with everyone about my amazing experience in the Vios Cup. (Seven has suddenly become my favorite number: car production #7/40, race car #77, first qualifying position at 7th.)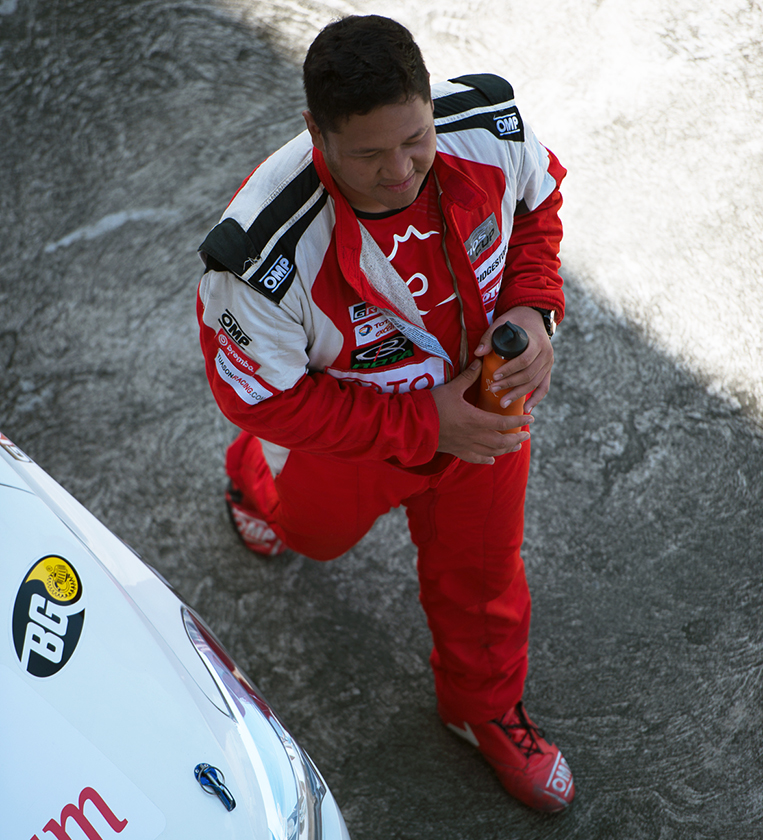 1. It's never too late to start. One of my biggest hesitations to join the Vios Cup was my age. I didn't think it was possible. But here I am having the time of my life in a sport I never thought I would be in. And with a lot of help, I have actually gotten better. With the proper mentoring, you can really improve. I'm heel-and-toeing proof that it is never too late to start racing.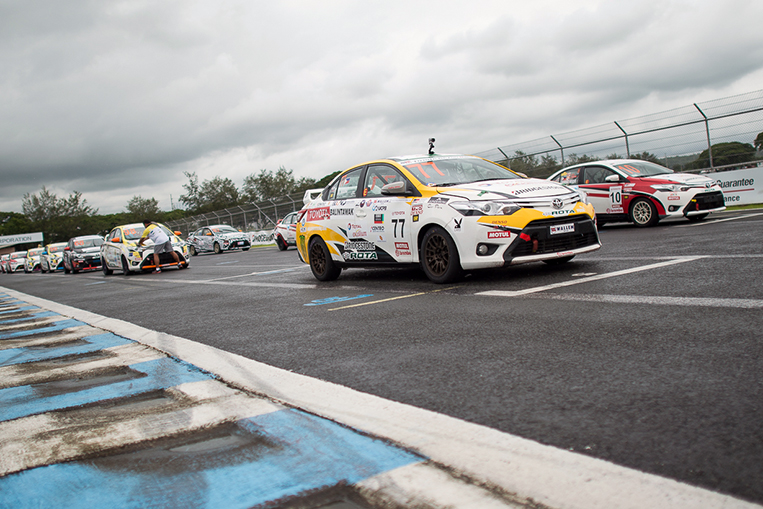 2. Practice does make perfect. You know how I said I didn't know how to drive on the track? Apparently, it was even worse than I had initially thought. Thankfully, the team has coach Roland Hermoso, who got me started. I eventually got a private coach, Allan Uy, a good friend and last season's Vios Cup champion. I started the year at 2 minutes and 34 seconds per lap around Clark International Speedway. After maybe 600 laps, I can now do 2:27. I am still far from the level of many drivers, but practice has really helped me get better. In racing as in everything else, practice, practice, practice.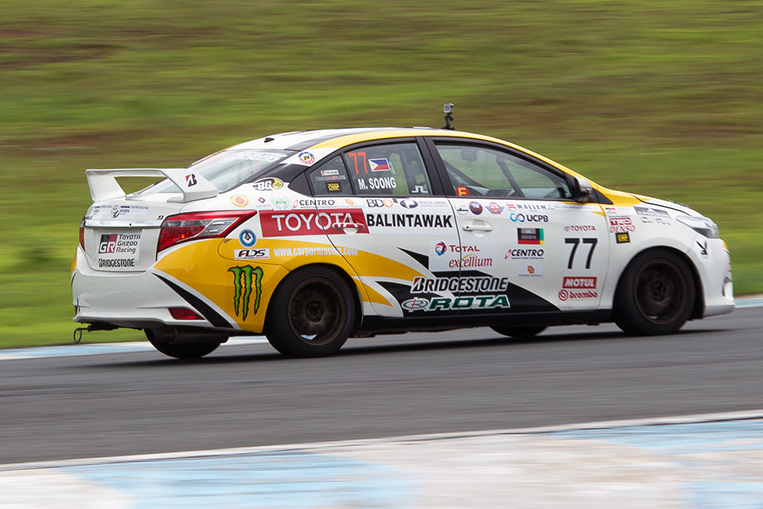 3. Racing can be affordable. One of the best things I like about the Vios Cup is that it is generally affordable. I think it is the best grassroots racing platform we have in the country right now. I didn't think racing could be so relatively inexpensive, but here I am. If you really want to make it happen, save up and take a shot at racing. And the Vios? People ask: What fun can you have with 100hp? As a guy who drives 600hp Ferraris, believe me, it can be a lot of fun. How I wish I could drive everyone reading this around the track one of these days. It is quite an experience I really want to share with everyone.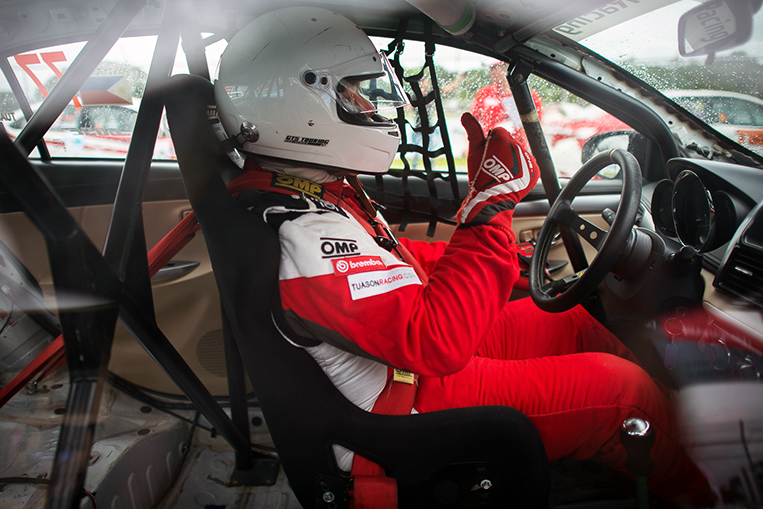 4. Everything is just better with genuine camaraderie. I love that the Vios Cup is like a big family. From the organizers to the marshals, from your teammates to your competitors, there is a bond that unites everyone. Everyone changes a bit once we put on our helmets and get in the car, but at the end of the day, it is like one big family.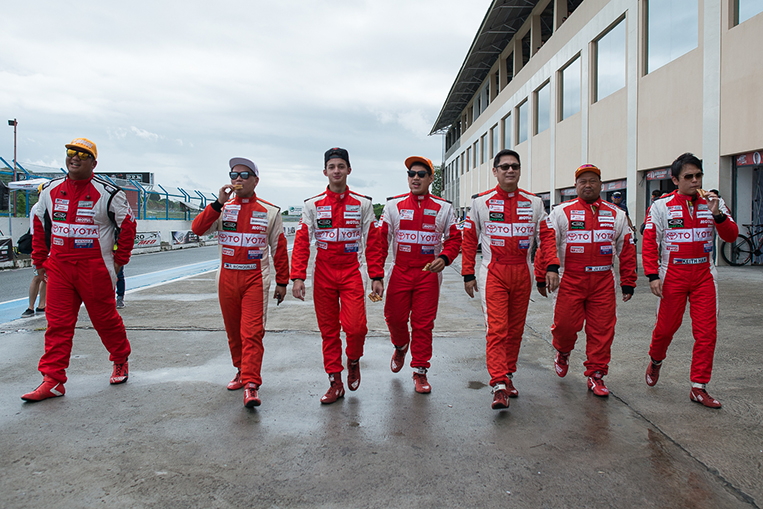 5. Winning really isn't everything. Winning is great, but it isn't the only thing that matters. We work really hard to win, but I personally will not sacrifice integrity and being a gentleman on and off the track just to secure the victory. It can get ugly out on the track as I have seen for myself, so you have to always keep your composure and emotions in check. Just like in real life.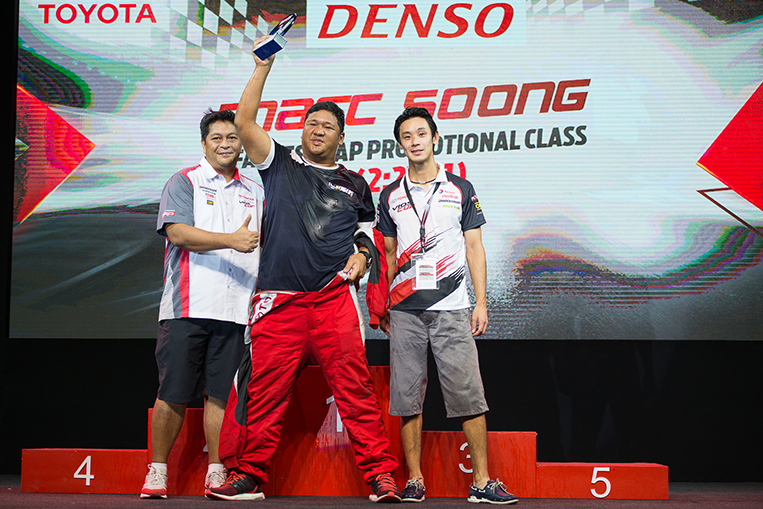 6. Find something you love and just do it. Coming out of one of the lowest points in my life, racing, in a way, saved me. I actually even announced my business predicament on the day of my first race. I just had to let it out. I was able to find an outlet for all my energy, and at the same time learn a new skill that can help me in my trade. What more can I ask for? Find something you can be passionate about and just do it. And keep doing it until you get good at it.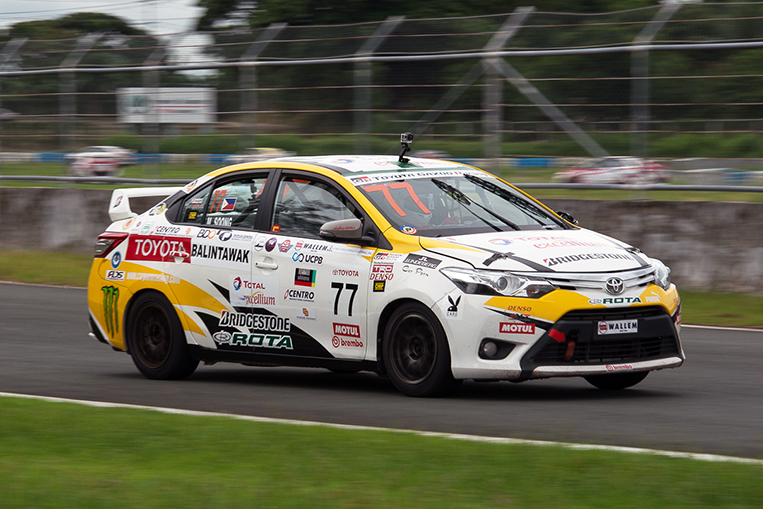 7. Life is short. One of the nicest guys in the Vios Cup was a man named Steve Cheng. He was one of the people responsible for scrutineering—one of the people who checked our cars and made sure no one was cheating. He passed away suddenly a few weeks ago—a reminder that life truly is short. Go out and race hard. Because the finish line sometimes comes when you least expect it.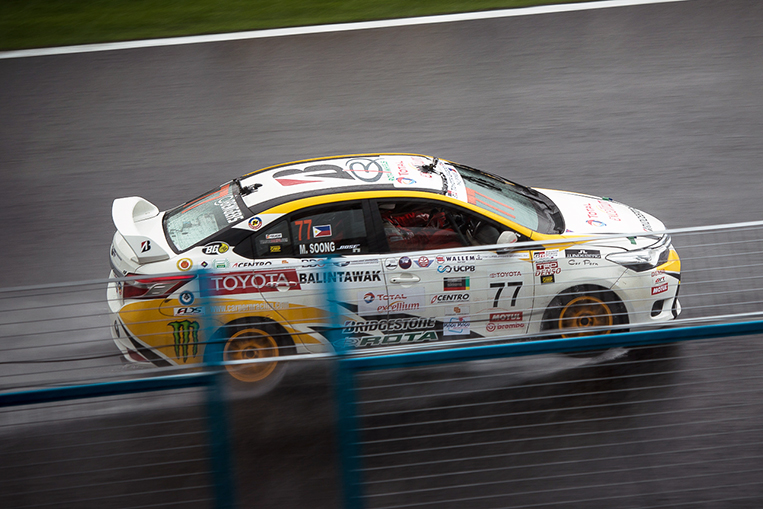 It is hard to explain how amazing the Vios Cup is. My heartfelt gratitude goes to Cosco and the Oben Group for making me part of the Obengers Team; Toyota Motor Philippines for putting on such a great show; Tuason Racing School for organizing the whole thing; and my family (especially my father) for supporting me and letting me do this.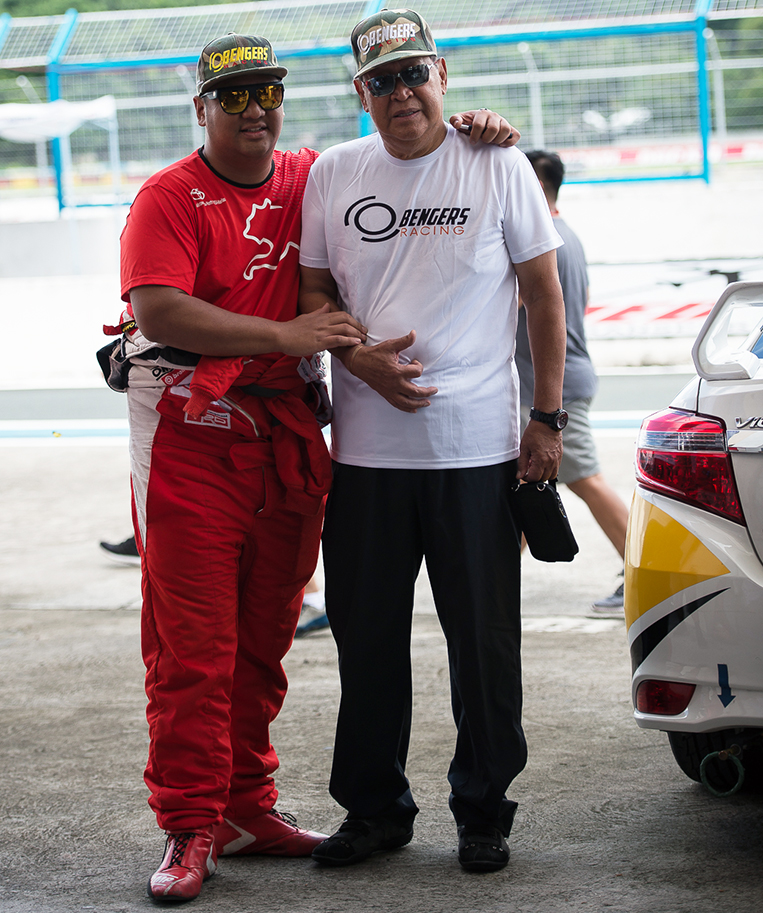 This season's last leg is happening this weekend—November 24 (qualifying) and 25 (race proper)—at Clark International Speedway. Come on over! It is so worth the trip. Come and see for yourself what I am talking about. You never know…you just might find yourself racing, too.