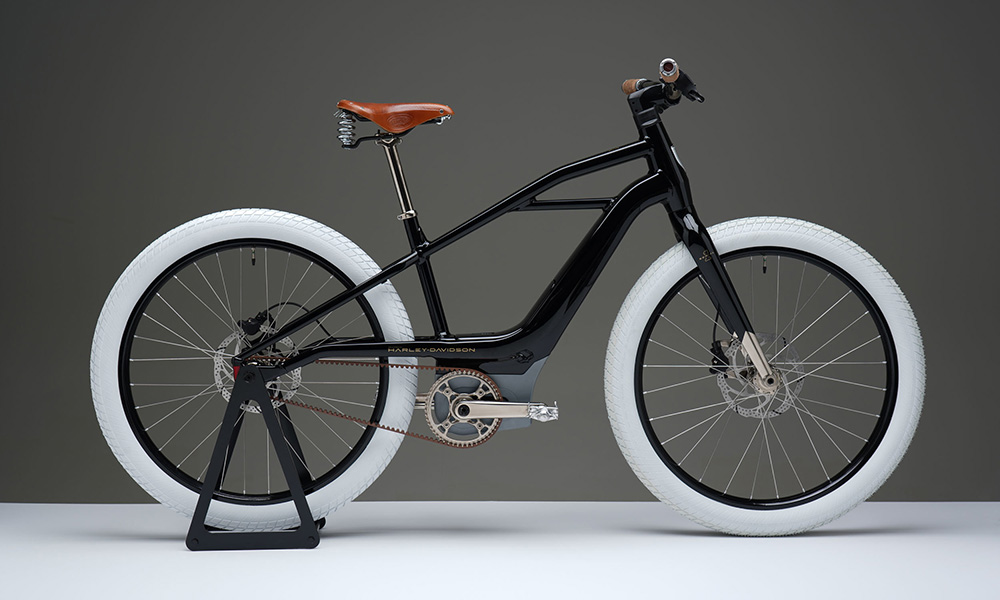 Despite its financial woes, expensive replacement parts, and a reputation for making more noise than thrust, a Harley-Davidson is one of those hallowed bikes that a motorcycle enthusiast has to try, if not own, at least once in their lives. One of the company's problems is that its core market of 50-and-above riders has been "aging" out of the lifestyle — either hanging on to whatever model they currently have, quitting altogether, or trying out other cruiser brands from Indian, Ducati, Honda (sacrilege!), and Triumph. The challenge has been to get the youthful market into the fold. Aside from developing smaller displacement bikes that would appeal to this market, another way might be to get them started with e-bikes.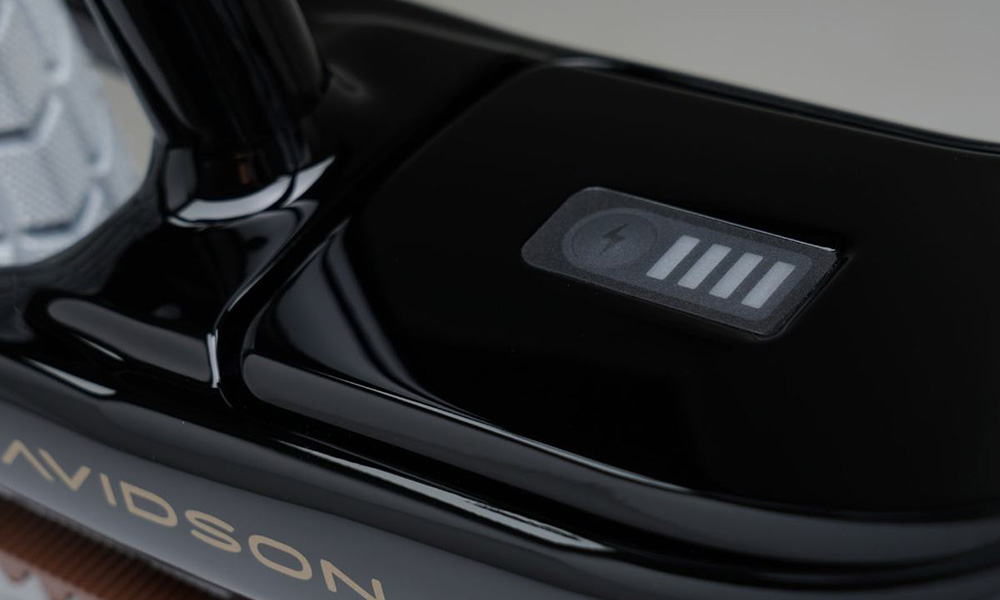 Enter the Serial 1, a retro-styled e-bike from the Milwaukee workshop that might be the first step to get young ones (if you can call the 30-to-40-year-old crowd young, yeah, I'm still young) to buy into the Harley ecosystem. It pays tribute to Serial Number 1, the very first production bike that Harley-Davidson made back in 1903.
Details are sparse from the teaser video and photos at their website, but it looks promising. Designed as an urban commuter, it has upright, cruiser geometry with a curved, sloping top tube to ease swinging a leg over it while wearing jeans. It also sports a Brooks-style sprung- leather saddle and a wide, easy rider handlebar. The fat tires look like they follow the 27.5-inch (650b) standard, although their white carcasses certainly won't stay clean after just a day of commuting.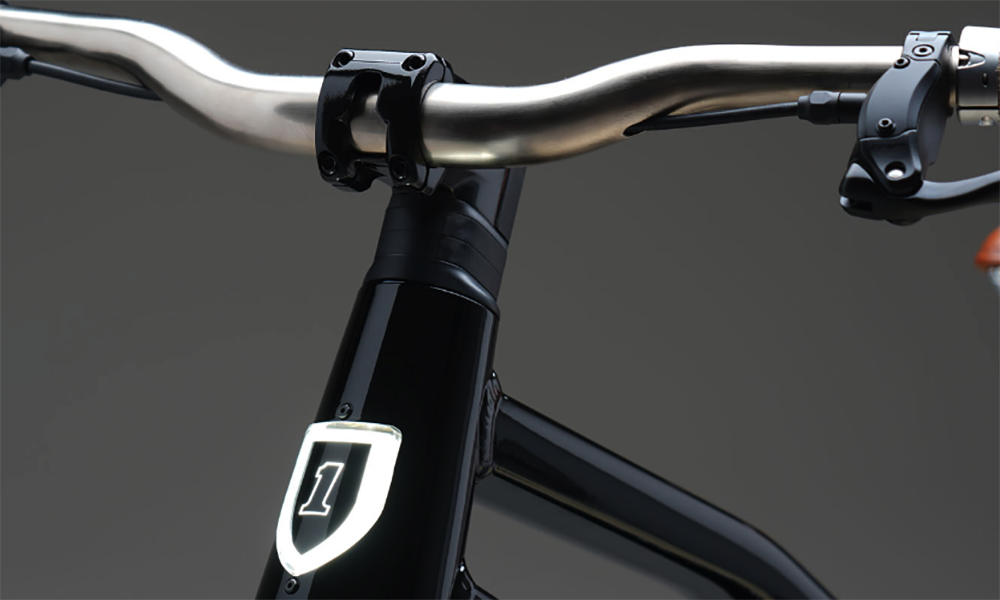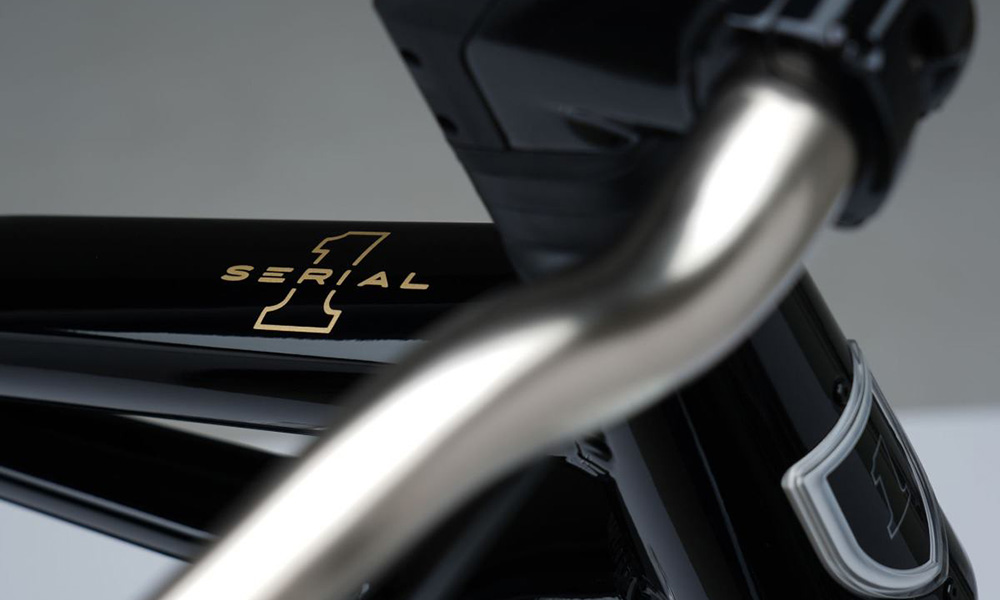 A close look at the top, head, and down-tube junctions reveal tidy welding, so it's a metal frame. Steel would be horrendously porky for the frame's oversized tubes, so my money is on aluminum. However, the rigid fork blades are quite deep with a bit of aerodynamic shaping, so that's definitely a carbon-fiber job. I'm quite smitten with the sculpted aluminum dropouts on the fork, too. The bike uses post mount brakes with an unbranded caliper (TRP, perhaps?). At first, I thought it was a cheap cable-pull system since the brake lever lacks a master cylinder, but a closer look at the caliper reveals an absence of cable and what looks like a cylinder flush with the main body. Neat.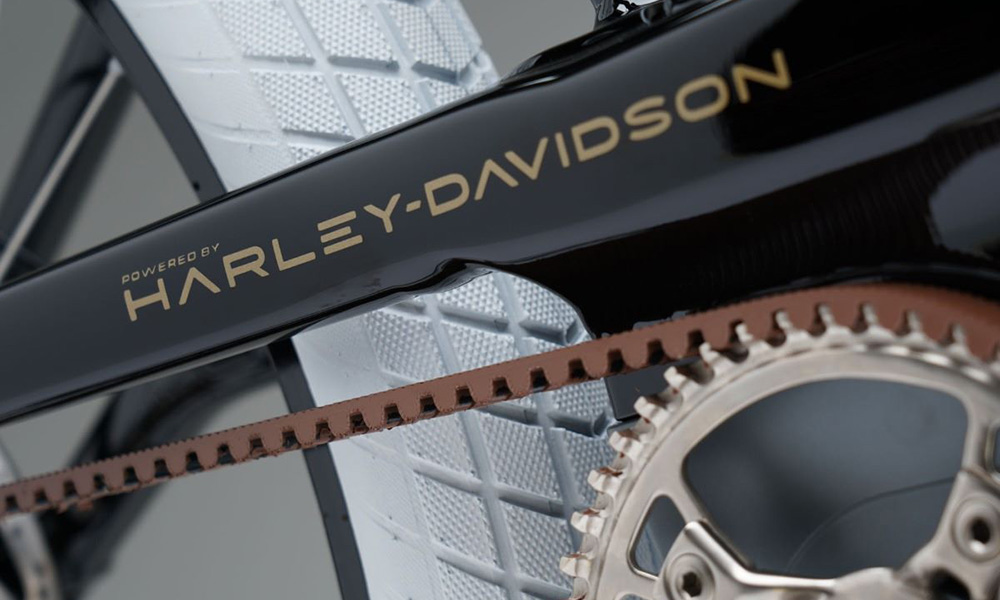 The head tube badge also lights up with LEDs, and there are taillamps down by the rear dropouts. All the wiring looks to be done internally for a very clean aesthetic. There's no information yet on what kind of electric motor and battery it will run on, but it looks substantial with the housing underneath the bottom bracket. A belt-drive system rather than a traditional chain and cogset simplifies maintenance, and neatly ties into Harley's use of belt drives for their motorcycles.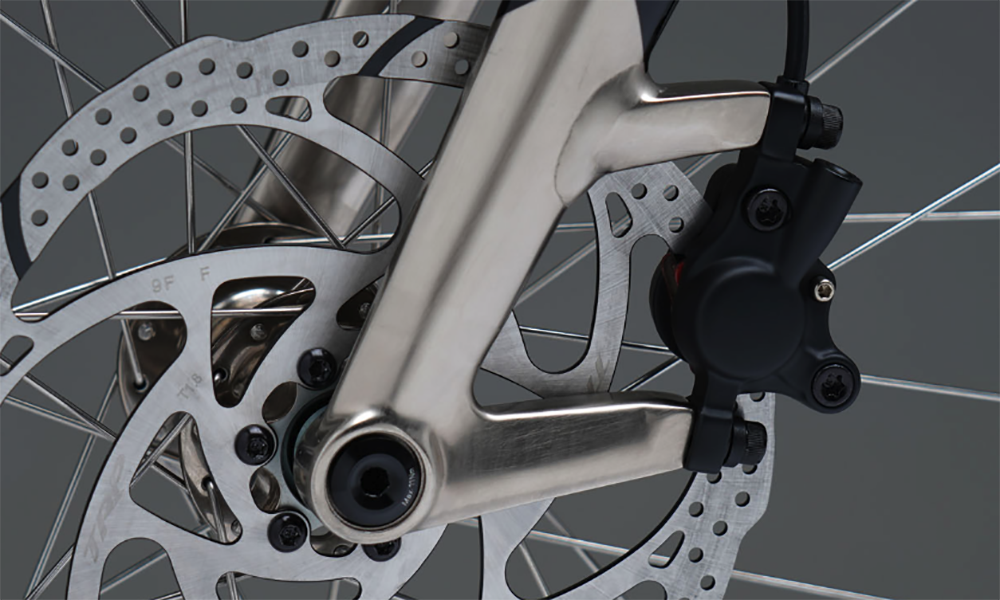 It's worth noting that Serial 1 e-bike won't be 100% branded as a Harley, although it will have "Harley-Davidson" on the chainstay. Rather, Serial 1 Cycle has been spun off as a new company under HD after its product development team convinced the bosses they could make an e-bike of their own rather than doing it the easy way with a Chinese open mold design.  The first batch of Serial 1 bikes are slated for spring 2021 (that's Q1 for our side of the tropics). No word on pricing yet, but figure something around P300,000 to P400,000.
Here's hoping we see a Serial 1 Cycle corner at our local Harley-Davidson showroom.