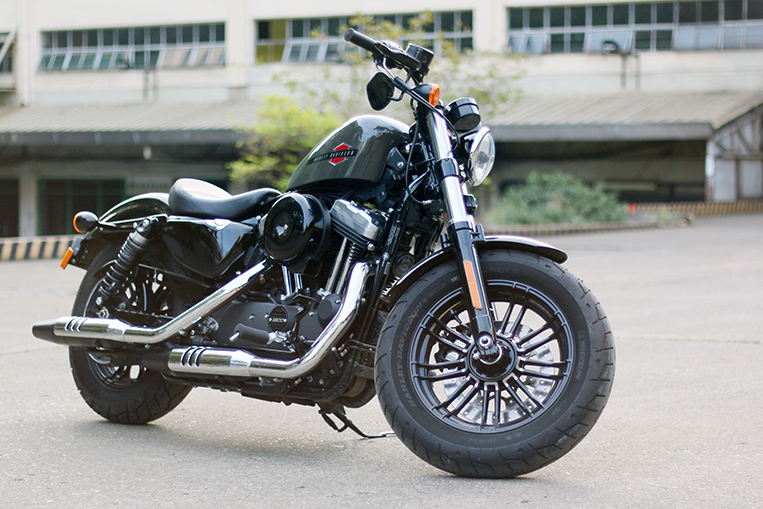 During my four-day fling with the Harley-Davidson Sportster Forty-Eight, I experienced the sort of things that cruiser riders regularly go through: getting passed by packs of riders on crotch rockets going Mach 1, endless clutch-release-clutch exercises in traffic, and minor back discomfort from being hunched low and forward.
Didn't matter. I'm in love with this Harley.
There are several brands that offer cruiser models, but only Harley-Davidson has the sort of brand aura that strikes a chord with both gearheads and laymen. The Forty-Eight is the extremely style-focused variant of the Milwaukee motorbike company's Sportster line, distinguished by its murdered-out black paint, dropped side mirrors, spare use of chrome, forward-set foot controls, fat tires and iconic 7.9L "peanut" tank.
Among Harley's bikes, the Sportster strikes the right balance of size, power and style—not massive like the Touring line, or especially highway-focused like the Softails. With a wheelbase of 1,495mm and a steering angle of 30°, it's ideal for mixed use between city and highway riding. You can take it to a set of winding curves up in the hills and have a fair amount of fun with its 27.1° lean angles and low center of gravity. The Forty-Eight takes liberties with the practicality of the Sportster all for the altar of style.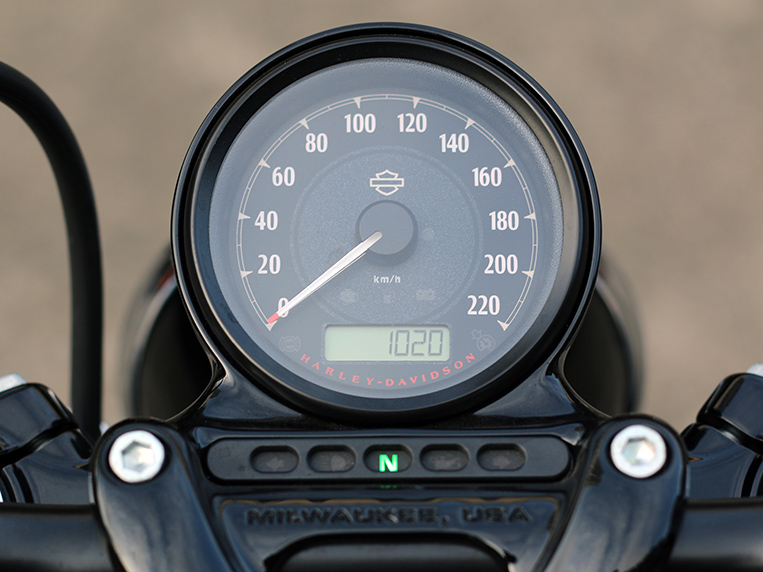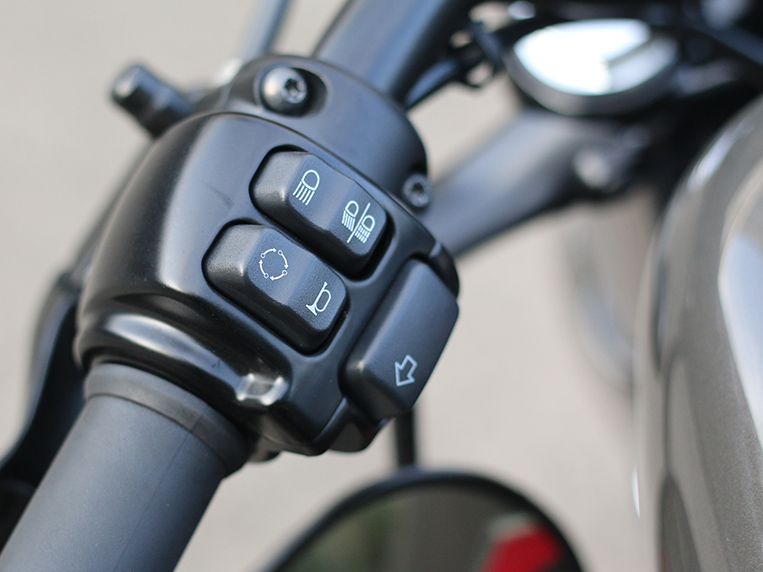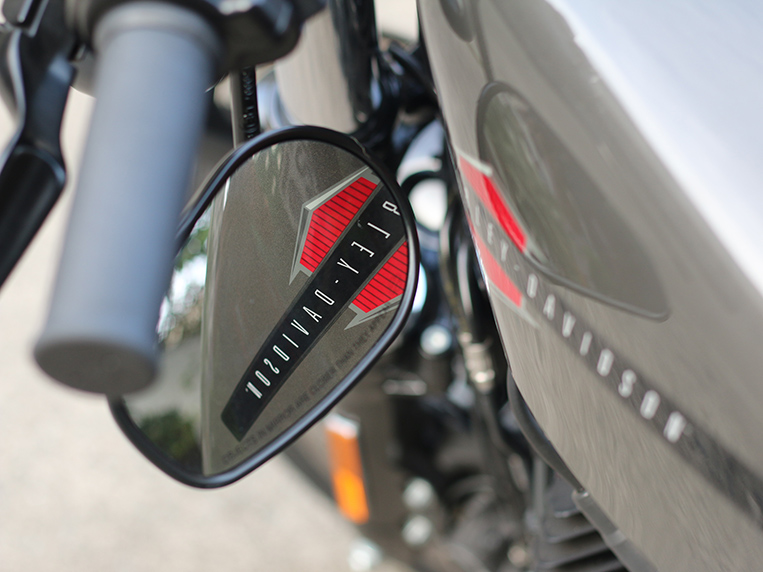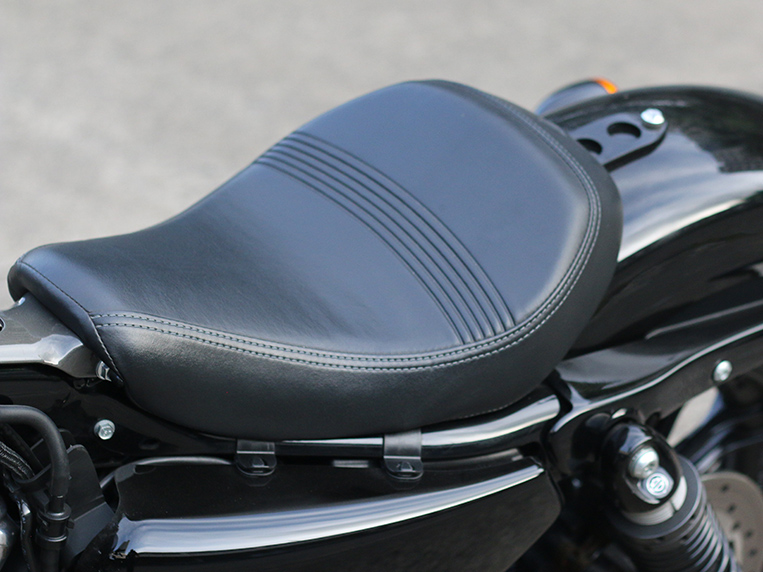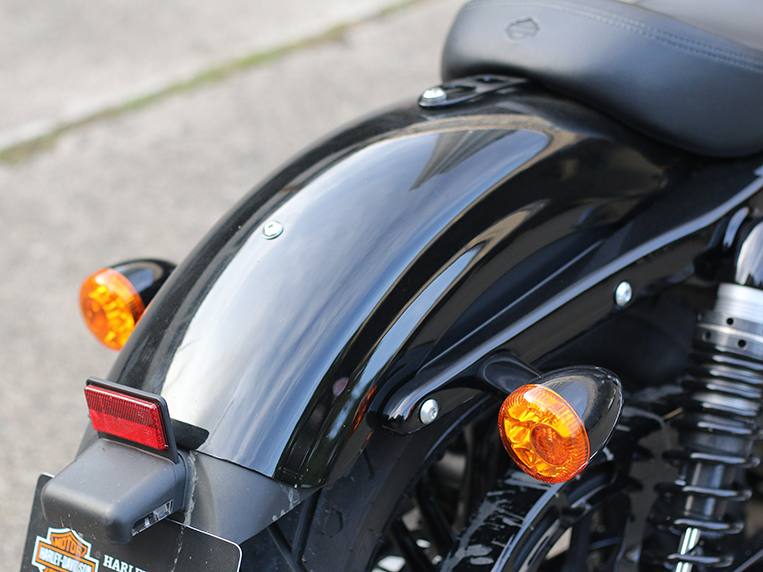 Being my first foray into the world of Harley-Davidson, I found the bike easy to ride and quite forgiving. The 1,200cc air-cooled Evolution V-twin engine, according to the manufacturer's official website, is "renowned for its massive low-end torque and soul-satisfying sound." And it's true. It has a bore and stroke of 88.9mm and 96.8mm, respectively, with a 10:01 compression ratio. High-octane fuel (at least 95 RON) is highly recommended. Enthusiasts keep talking about the signature "potato-potato" idle sound, and the din is impressive. You can hear the big pistons and valves chugging and slapping away in that massive engine block even while wearing a thickly padded helmet, and security guards in my subdivision knew I was coming half a mile away.
Here is the thing about Harleys that I found out: You don't buy one for the impeccable handling (it doesn't have that) or the refinement (it's like chugging down a bottle of Jack Daniels). You get one because it's all about the emotional satisfaction of riding a work of art that also happens to give zero fucks.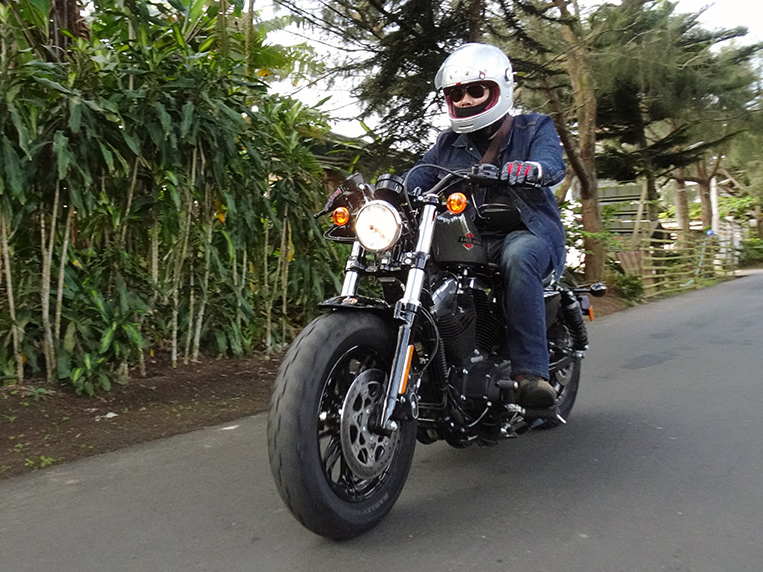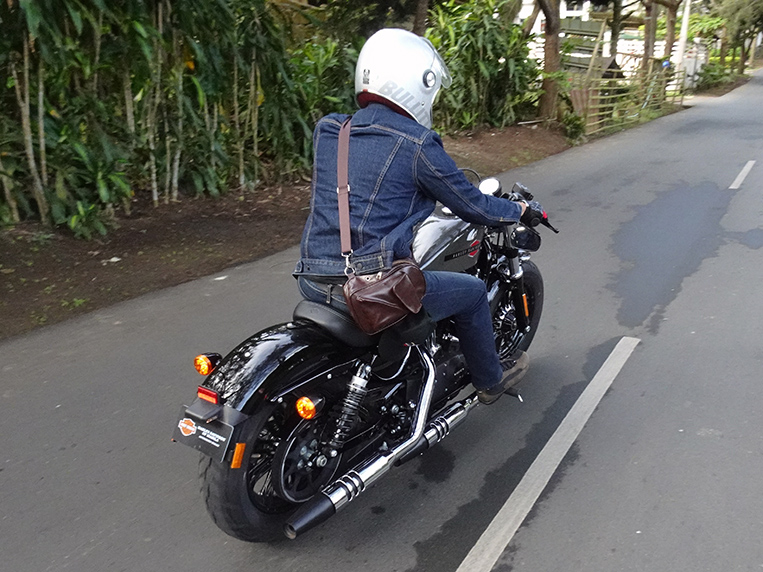 Aesthetically, the Forty-Eight is a beautiful brute. All engine and steel and tasteful little bits of chrome that look like they could cut you if you stared too long. The bike weighs 252kg wet, and all the plastic on it probably weighs less than 5kg. Everything looks like it was lovingly put together by bearded, brawny, tattooed artisans in the land of the free and home of the brave. The bike draws stares at every stoplight and café; cars instinctively give you a little more space on the highway as you cruise past them; fuel boys gawk and fight over who gets to open the chrome fuel cap. You'll get this a lot because the "Low Fuel" warning lights up every 60km. That's the price of #tiispogi. While this particular model is best suited for café runs and short Sunday blasts, the regular Sportsters have a more substantial 17L tank.
You have to really want a Harley—especially this Harley—to put up with its quirks. The clutch lever doubles as a handgrip exercise tool; the shifter clunks into gear like an old pickup truck; and the ergonomics demand some degree of flexibility and concentration. The well-padded seat sinks you low into the bike, making it easy to flat-foot at traffic stops, but the handlebar is a bit of a stretch for my 5'8" frame. With feet forward like on a go-kart, I have to crouch forward for better leverage. It's hard to sit with a neutral spine after more than a few minutes, so every hour or stoplight I took the opportunity to sit up and stretch my back. Ride quality is firm and sporting, but bumpy roads left me wanting for a little more plushness (the rear suspension is preload-adjustable).
You have to really want a Harley-Davidson—especially this Harley—to put up with its quirks
The slammed profile looks the business, but the low 110mm ground clearance will scrape taller speed bumps. The dropped side mirrors look way sexy, but have huge blind spots like that 18-wheeler I nearly clipped while changing lanes. Oops.
The tiny horn button is situated in between the turn signal and high-beam switches. When you finally press it after an errant motorist has cut into your lane, it emits a cute little "meep!" As if it didn't want to call any more attention than the motorcycle already does.
If you're thinking about using this as a stylish urban commuter, understand that the big engine has tall gearing and doesn't especially like sub-1,500rpm action, lunging and jerking in stop-and-go traffic. My left wrist did have noticeably stronger grip after just a few days exercising the clutch. Stopping power from the front and rear single discs is ample and easy to modulate. ABS is standard on this Philippine-spec model.
For pure performance, the Forty-Eight can haul ass but doesn't like to be rushed. It sprints to 100km/h in around five seconds or so, which means you can overtake fairly easily. The five-speed transmission is paired with a slipper clutch, but it's still a good idea to match revs as you downshift from the considerable engine-braking. Blipping the throttle for every downshift is a tactile and aural pleasure, and the fuel delivery system is smooth and never hiccuped.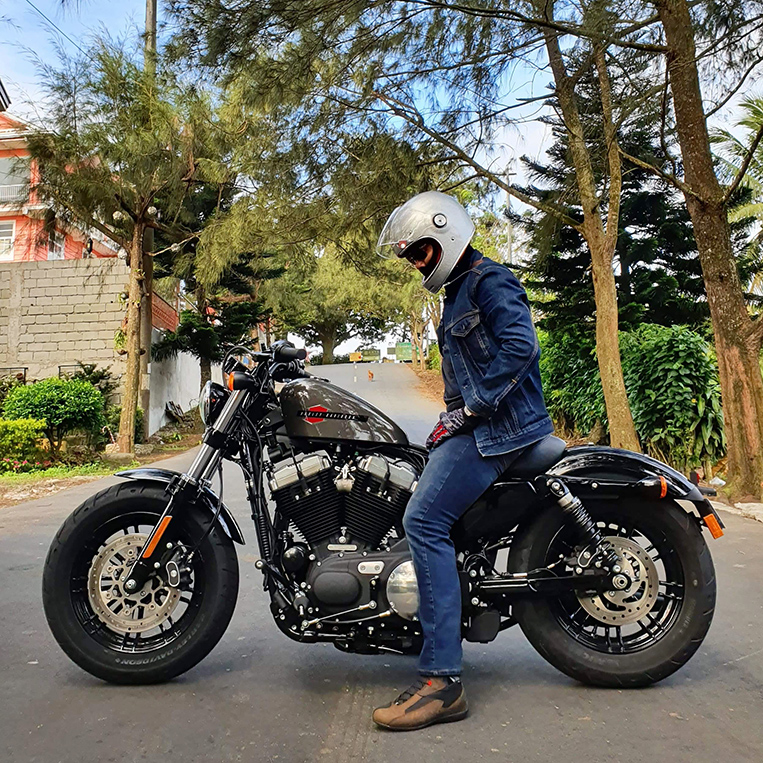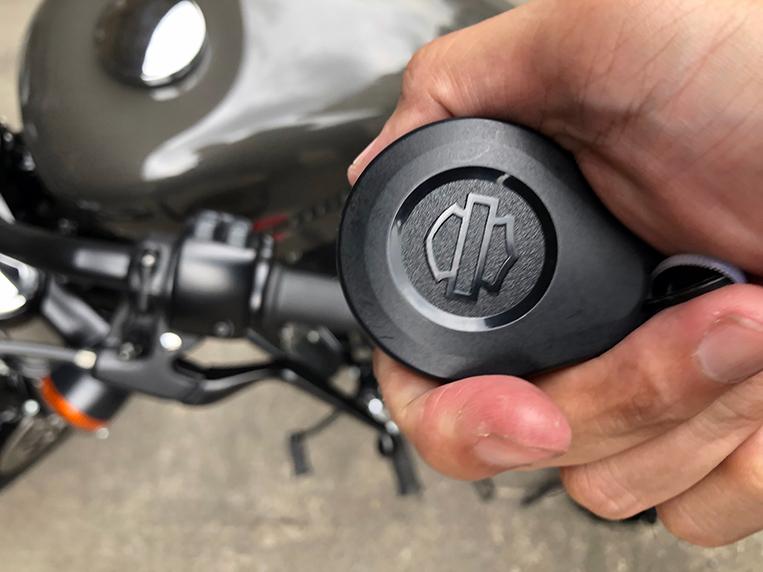 Peak torque of 96Nm happens at 3,500rpm, but the big V-twin starts getting buzzy and vibey at 3,000rpm. The instrument panel has a big analog speedometer—with a multi-info LCD strip at the base that you can shuffle between engine speed and gear indicator—and trip meters. The rev limiter kicks in at 5,000rpm, although you will probably have upshifted well before that. Past 3,500rpm, the racket sounds like Lars Ulrich banging away inside a dumpster. At 120km/h in fifth gear, the engine is just loping along just below 3,000rpm. I pushed the bike to just a little over 160km/h with a little more to give, but it's not really what it was designed for. Past 130km/h, the windblast was pushing my knees out wide so I had to crouch into an unmanly position, and the roar of the engine was getting tiresome.
After four hours on the road, I thought the engine note had smoothened out to an almost Japanese-like sewing-machine hum. Then I realized I had gone partially deaf.
Finally, the engine generates considerable heat in traffic, mostly felt by my right leg, which is just a few inches from those gorgeous exhaust pipes. Not hot enough to overheat unless you're stuck on EDSA for hours, but they do remind you of the value of healthy sperm cells. The good thing is that the riding position tends to splay your knees out in rude, airing-your-nuts-out position. Attitude, man.
I took the bike for a quick blast up Tagaytay just hours before Taal Volcano sharted, down Carmona for some gentle downhill sweepers, then finally to Escoltambay, where it looked right at home among the vintage and neo-retro bikes parked there every Sunday morning.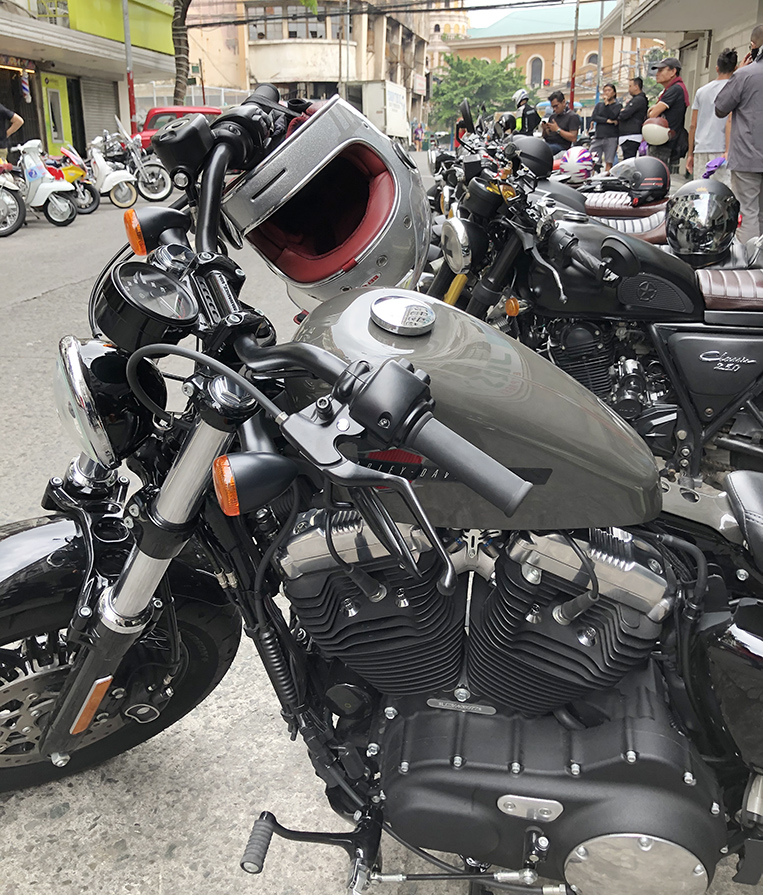 As motorbikes go, the Forty-Eight is a beautiful machine that makes no apologies for what it is and what it can and can't do. It's incredibly fun to ride, and it generates compliments wherever you go. And most remarkably, it is surprisingly easy to ride even for nonexpert riders like myself.
I never got tired of looking at this Harley—there's hardly a bad angle to the bike. My favorite view is the belt-side profile: The V-twin is displayed in all its glory with very little wires or plastic bits messing up the look. Cohesive, powerful, almost perfect. A definite must-have for the motorcycle collector, and quite attainable at just P870,000. There are many bikes that are dynamically superior to this one at this price point, but few can match its star power.