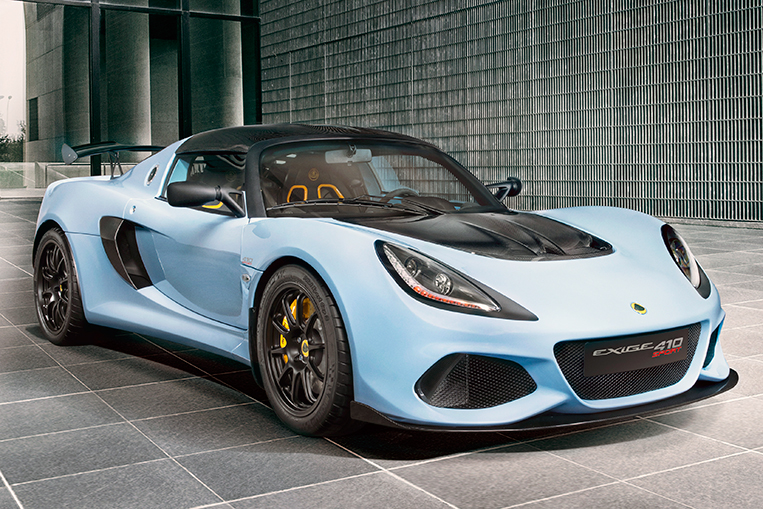 The Exige Sport 410 is the latest lightweight sports car created by Lotus, based on the insanely quick track weapon known as the Exige Cup 430. This means the car borrows heavily from the latter, including its powertrain, chassis and suspension. But while the 3.5-liter supercharged V6 engine is the same, it has been recalibrated to produce 410hp in the new Lotus (hence the name), 20hp less compared to the Exige Cup 430. Torque, meanwhile, is at 420Nm (440Nm in the 430).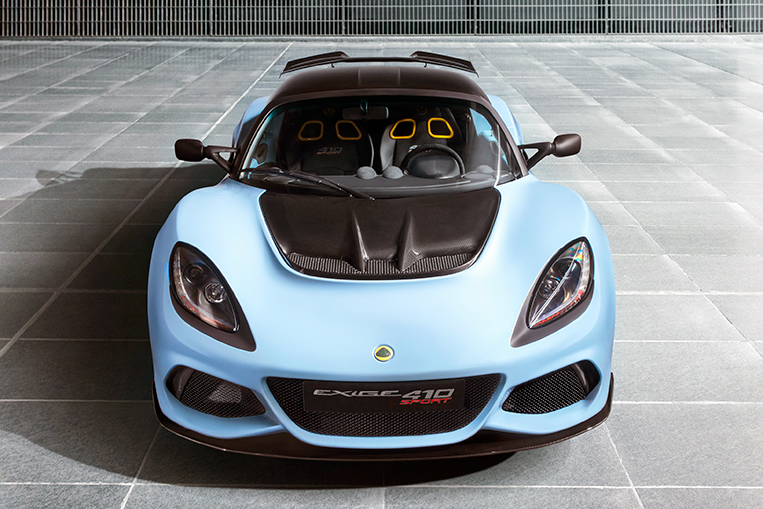 This means that, with a dry weight of 1,054kg, the Exige Sport 410 has a power-to-weight ratio of 389hp per ton, allowing it to sprint from rest to 100km/h in 3.4 seconds, all the way to a top speed of 290km/h for the coupe and 233km/h for the roadster. Lotus reveals that the aluminum-bodied two-seater is the lightest V6-equipped Exige ever made.
This kind of performance requires serious road stability. No problem: The car benefits from 150kg of downforce (60kg in front and 90kg at the rear).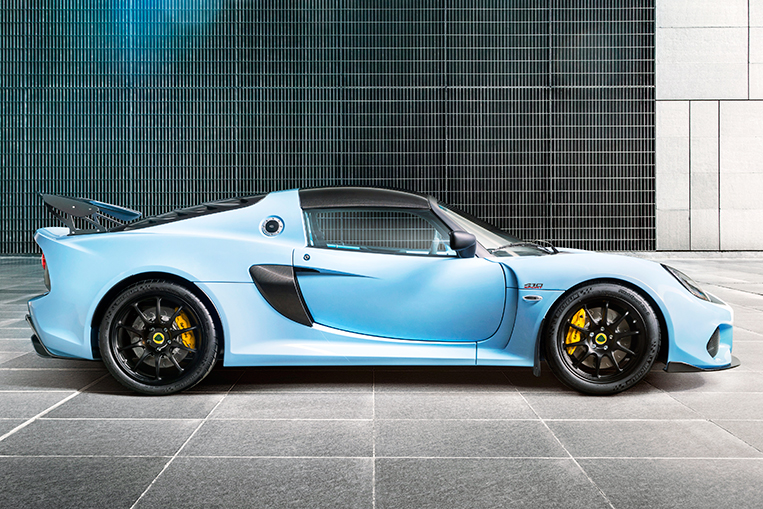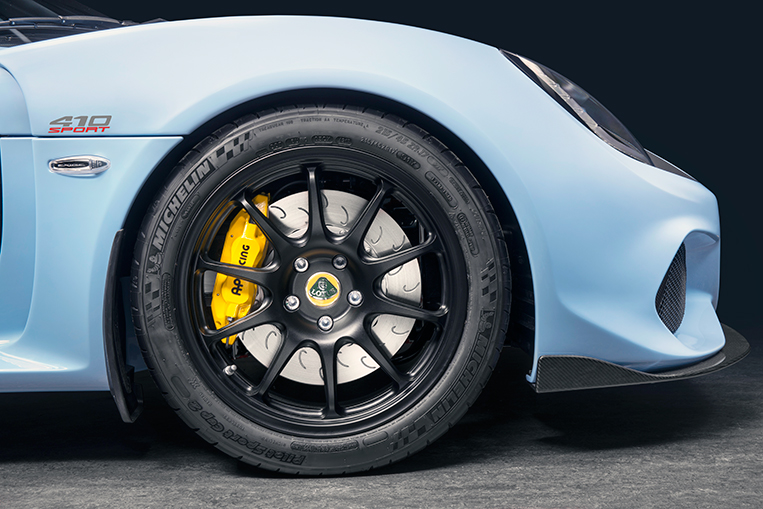 "With every new Lotus, we look to move the bar higher and apply technology and development ideas drawn from top-of-the-range models," Group Lotus CEO Jean-Marc Gales says in a statement. "Our agility as a company means that the lessons learned today can quickly be incorporated into the cars of tomorrow, and the Exige Sport 410 is a perfect example of this. We have taken the Exige Cup 430—the ultimate track-centric Exige—and developed it into the perfect road-oriented sports car, ensuring that we stay ahead of rivals when it comes to cars that deliver a truly engaging analog driving experience."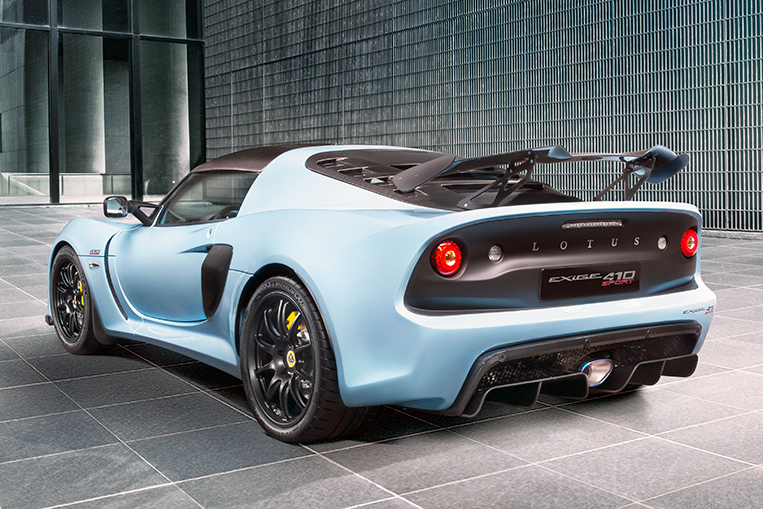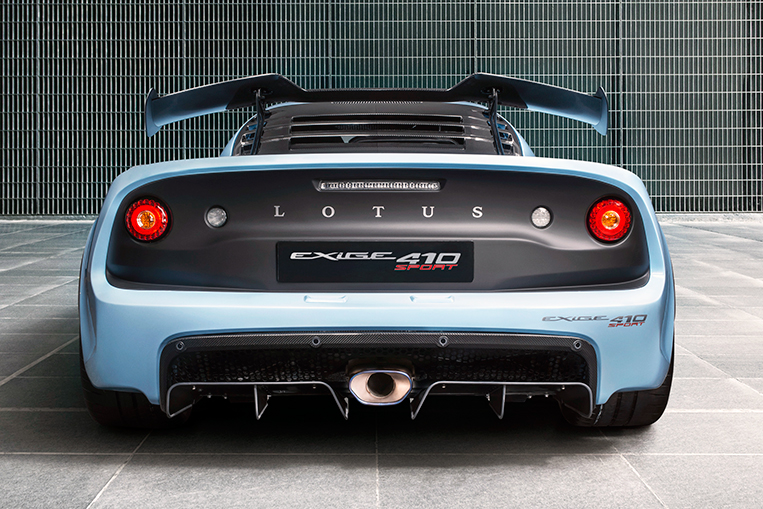 Inside, the Exige Sport 410 boasts the eye-popping open-gate manual transmission design, which is said to aid in "quick and precise gear changes." Alcantara, carbon fiber and leather populate the sporty cabin, putting you in the mood to do nothing but drive—and do so fast.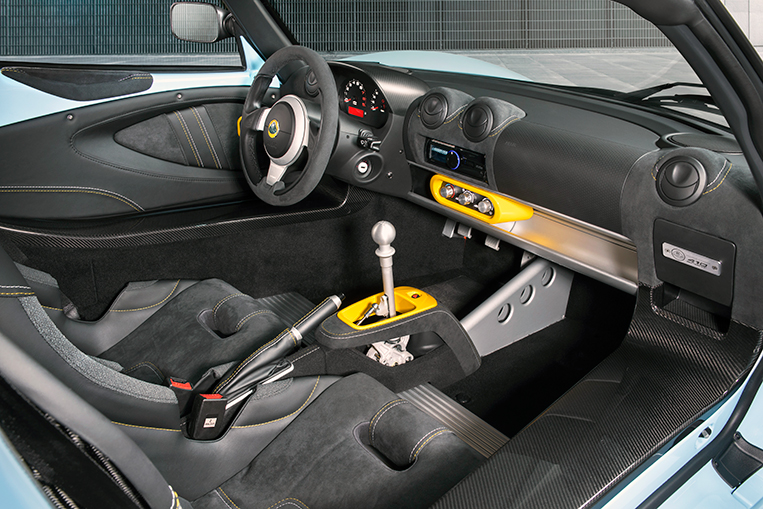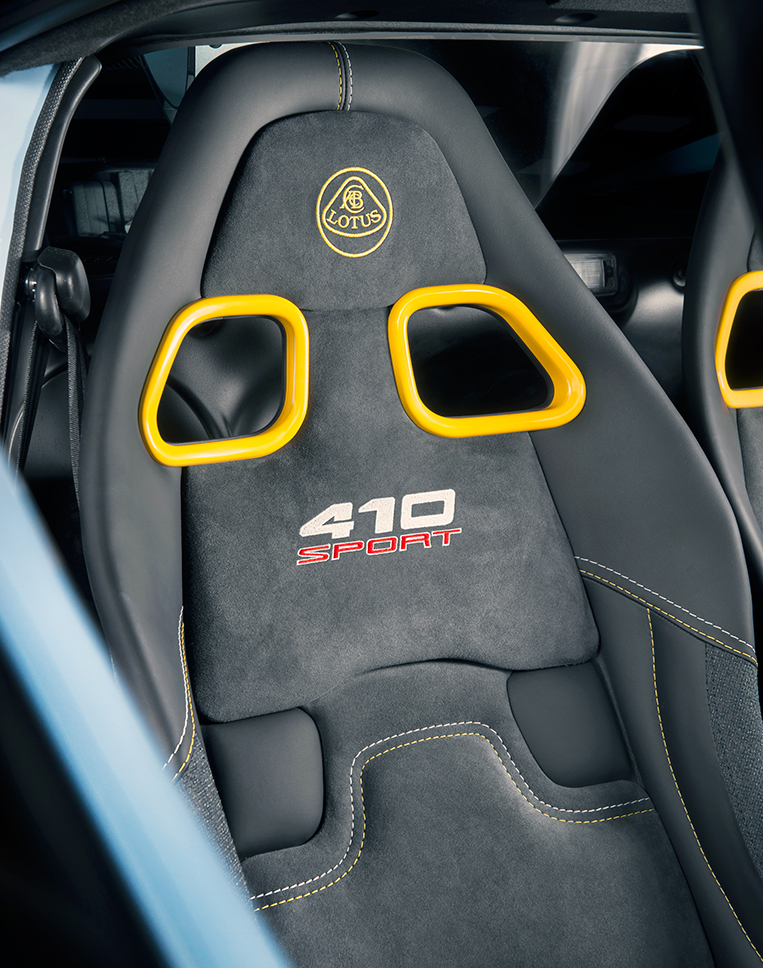 At around €112,000 (P6,900,000), the Exige Sport 410 offers the best balance between a road car and a track machine. Let's hope Lotus Cars Manila can price it competitively when the distributor brings it here.