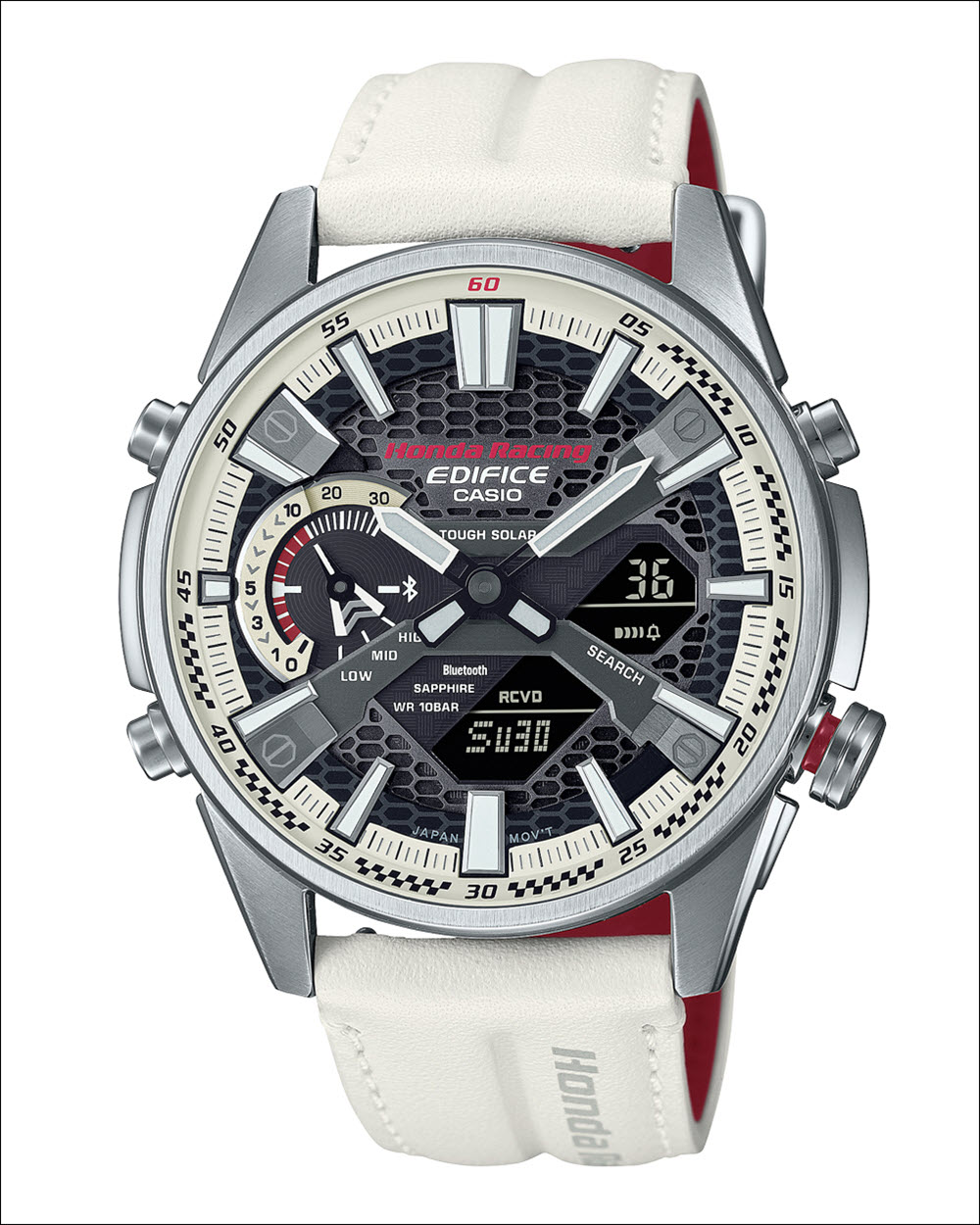 Did you know that the famous "Championship White" color that adorns many Honda Type R vehicles came from the Honda RA271? This is the first-ever Japanese vehicle to enter a Formula 1 race. Despite competing only three times during the 1964 season, the car essentially kicked off a storied motorsports program for the company.
The RA271 was dressed up in a simple cream white body with a red rising sun on the nose. This iconic design is what inspired the designers at Casio to make the Edifice ECB-S100HR Honda Racing Championship White Edition chronograph (what a mouthful).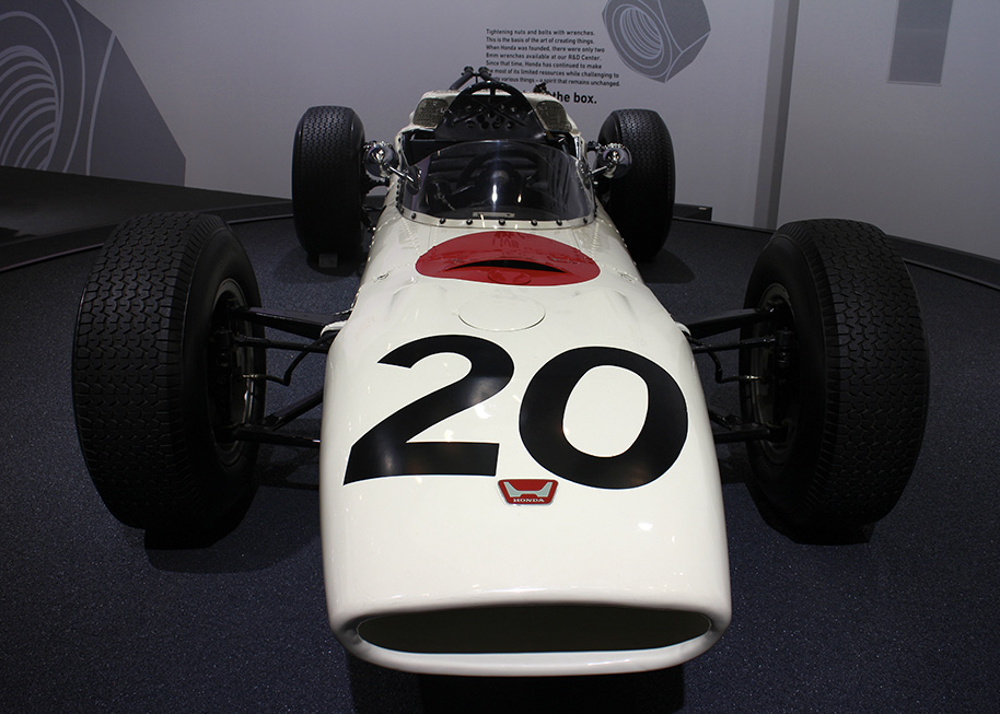 You can find the authentic Championship White paint on the dial's outer ring, while the inset dial and pushers have red accents. On the sapphire crystal, there's a printed checkered-flag graphic that is a reference to Honda's many motorsport victories. Lastly, the included leather strap is finished in the same two-tone, white-and-red finish as the RA271. It comes with a black cloth strap if you prefer a more discreet appearance.
Other than that, it has all the bells and whistles you've come to expect from an Edifice watch. It's a lightweight watch—coming in at 76g—with a 46mm stainless-steel case that's 9.8mm thin. It is waterproof up to 100m.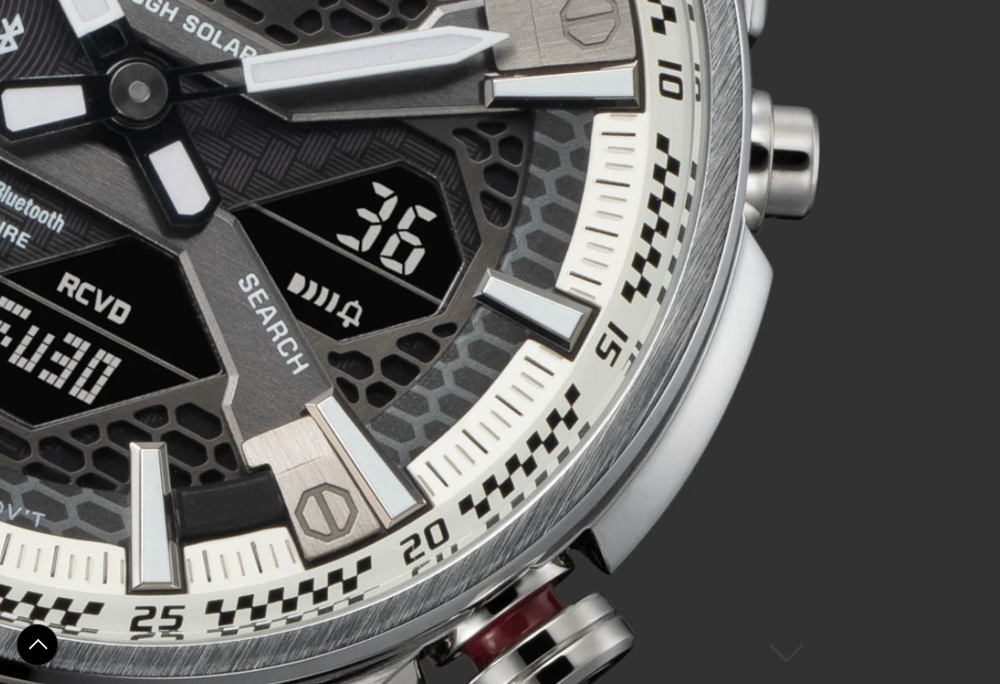 It's solar-powered, has a powerful LED backlight, and can connect to a phone via Bluetooth so you can adjust the correct time from over 300 cities around the world using the Edifice Connected app. It also has a "Time & Place" function that allows you to record your current date, time and position on a map (which you view from the app) by just pressing a button on the watch. And there's an indicator found at the nine-o'clock position for the alarm or target time.