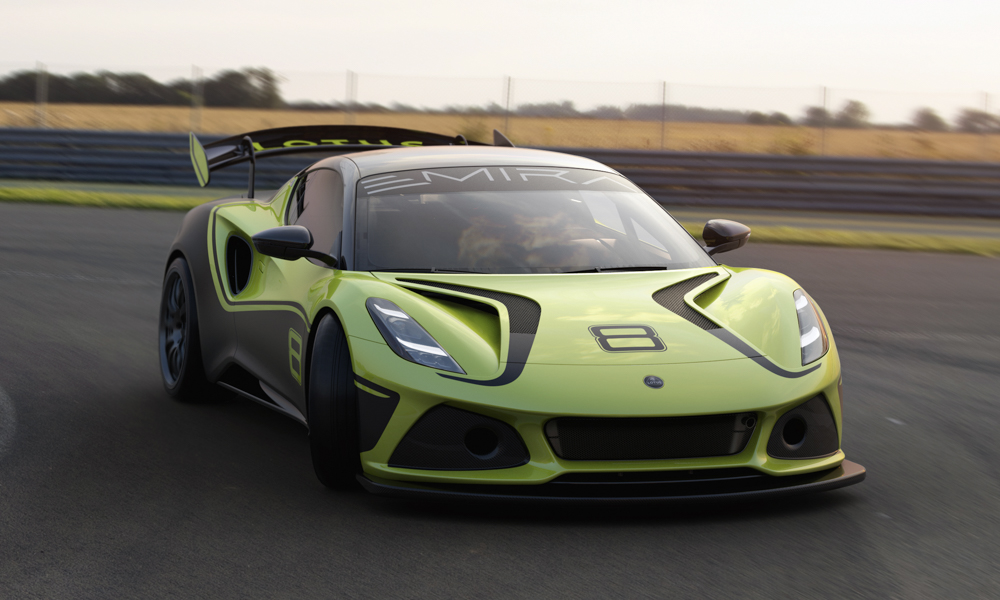 Lotus may be going all-in on its electric future, but that doesn't mean the Emira is going to get the shaft as a one-off (and last) ICE-powered hurrah. In fact, the brand is giving its latest sports car the competition-spec treatment to meet FIA GT4 regulations.
The Emira GT4 is developed in collaboration with RML Group, a renowned engineering firm with a decorated history in motorsports since the 1980s. It is responsible for some truly crazy and beautiful creations like the Nissan Juke-R, the Mercedes-Benz SLR McLaren 722, and the Ferrari-derived Short Wheelbase.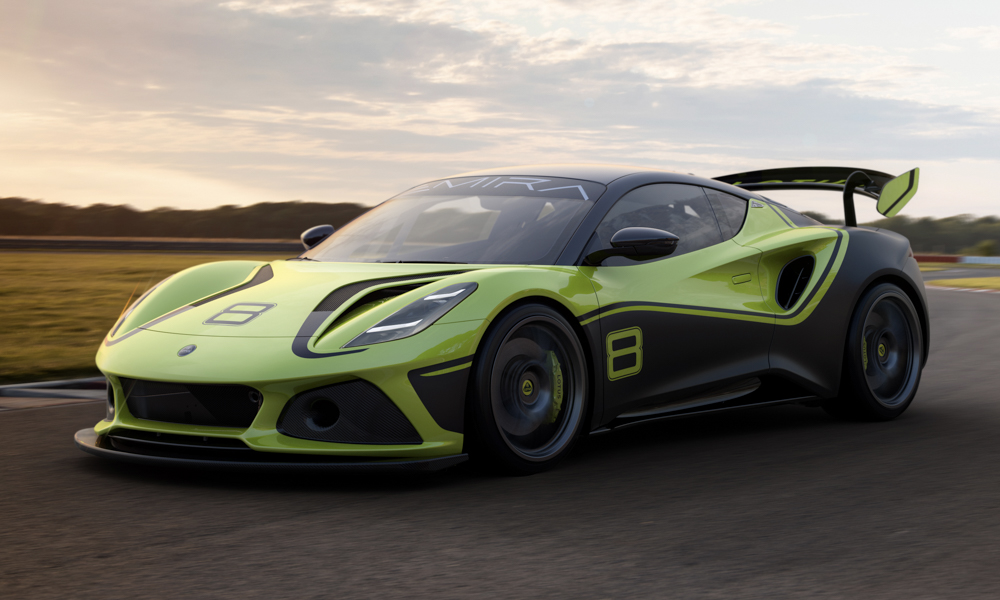 The Emira GT4 will not be powered by a souped-up version of the road car's AMG-sourced in-line-four mill; rather, it will be propelled by the race-proven Toyota 2GR-FE 3.5-liter V6 with a Harrop TVS 1900 supercharger bolted on. This setup is capable of pushing 400hp, and is mated to a six-speed xTrac sequential transmission. Other upgrades include a limited-slip differential, an uprated suspension with Öhlins coil-over dampers, Alcon brake discs and calipers, and staggered Pirelli GT4-spec rubber to help it stick to the tarmac.
You also get a revised aerodynamic package (with the prerequisite splitters and massive rear wing), an FIA-compliant roll cage, a 96L fuel tank, a six-point harness, and a fire extinguisher. All of this is expected to come in at a featherweight 1,260kg.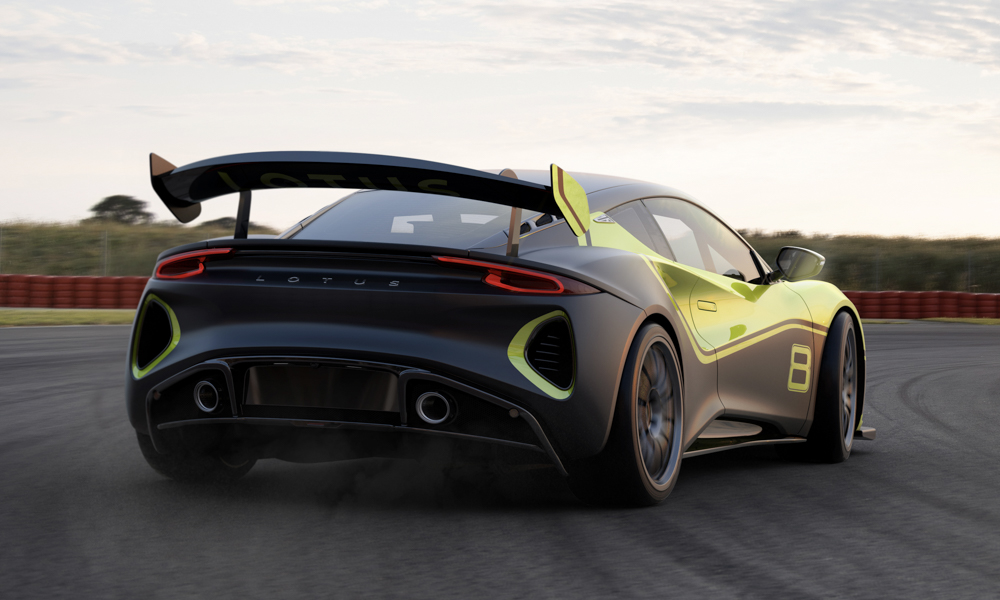 The Emira GT4 will make its official launch later this year at the Hethel test track. Lotus is planning to build a limited number of cars for the 2022 season, and to ramp up production for 2023 (should global demand increase). If you're interested in ordering one, you can shoot the company an e-mail.