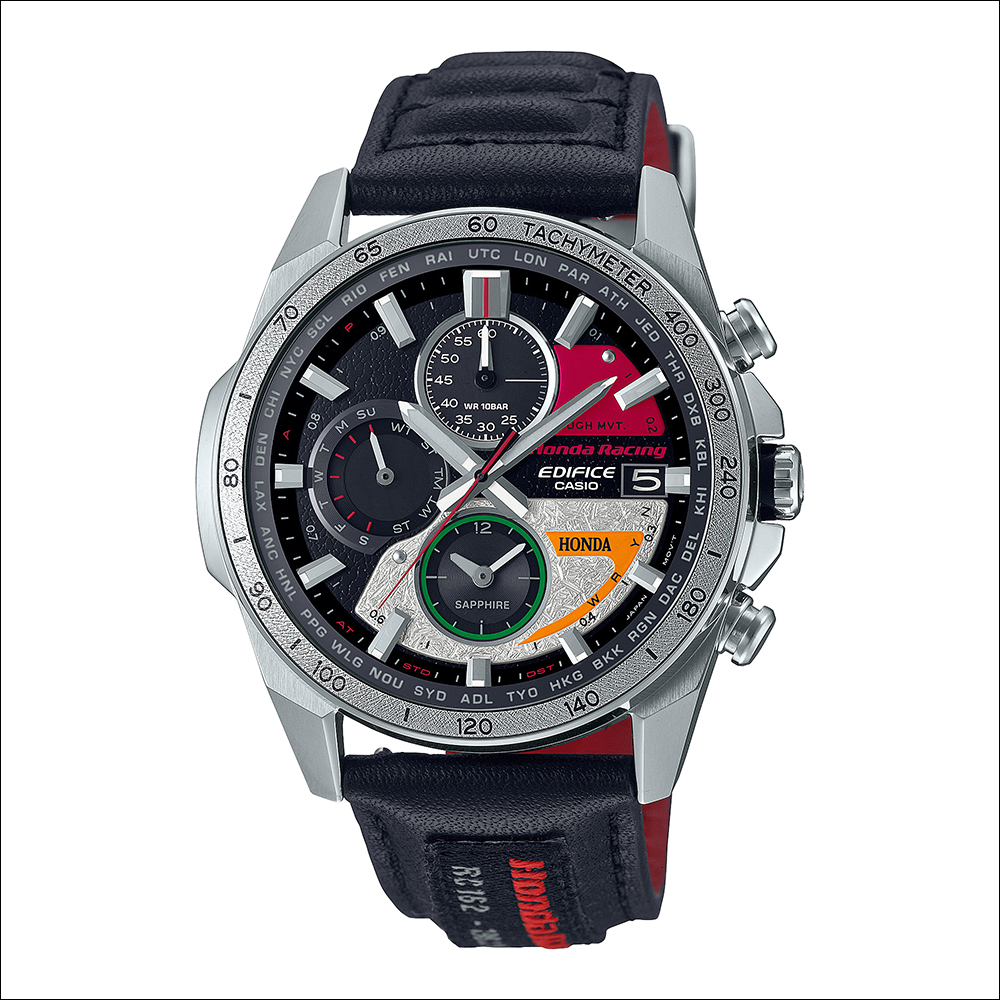 We're no strangers to Casio's watches. The brand's limited-edition offerings often range from Edifice watches made in collaboration with Formula 1 teams, to pop timepieces like this Initial D-inspired G-Shock.
This time, we're presented with yet another Edifice product, made in partnership with Honda Racing straight from the world of motorbikes. The Casio Honda Racing Limited Edition EQW-A2000HR-1AJR is quite a mouthful, but it'll surely make your jaw drop when you take a gander at it up close.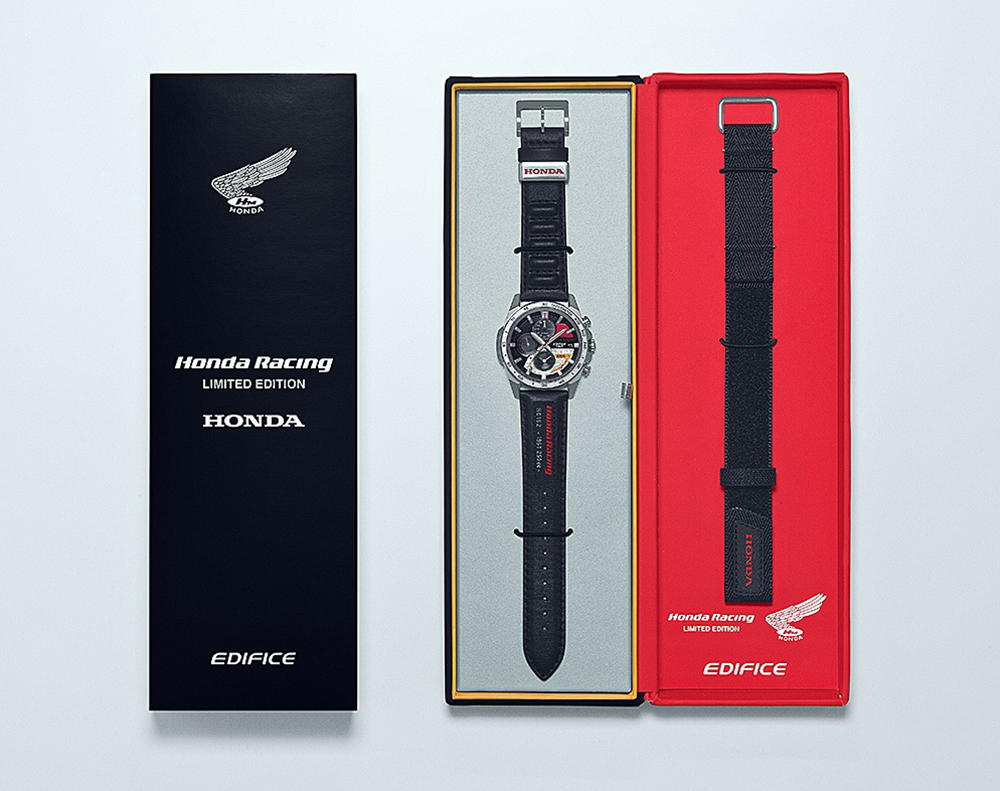 This watch was made to commemorate 60 years since Honda's maiden victory in 1961 for a motorcycle Grand Prix (now known as MotoGP). It is inspired by the Honda RC162 piloted by Kunimitsu Takahashi at the West German Grand Prix.
Oodles of fine details are spread across the watch's face. The motorbike's colors (red, green and white) are tastefully applied to the dial and the indices. The bezel and the bottom right of the dial (which is shaped like the bike's fairing with the old Honda logo) is finished in textured stainless steel, mimicking the look of a race-worn skid plate.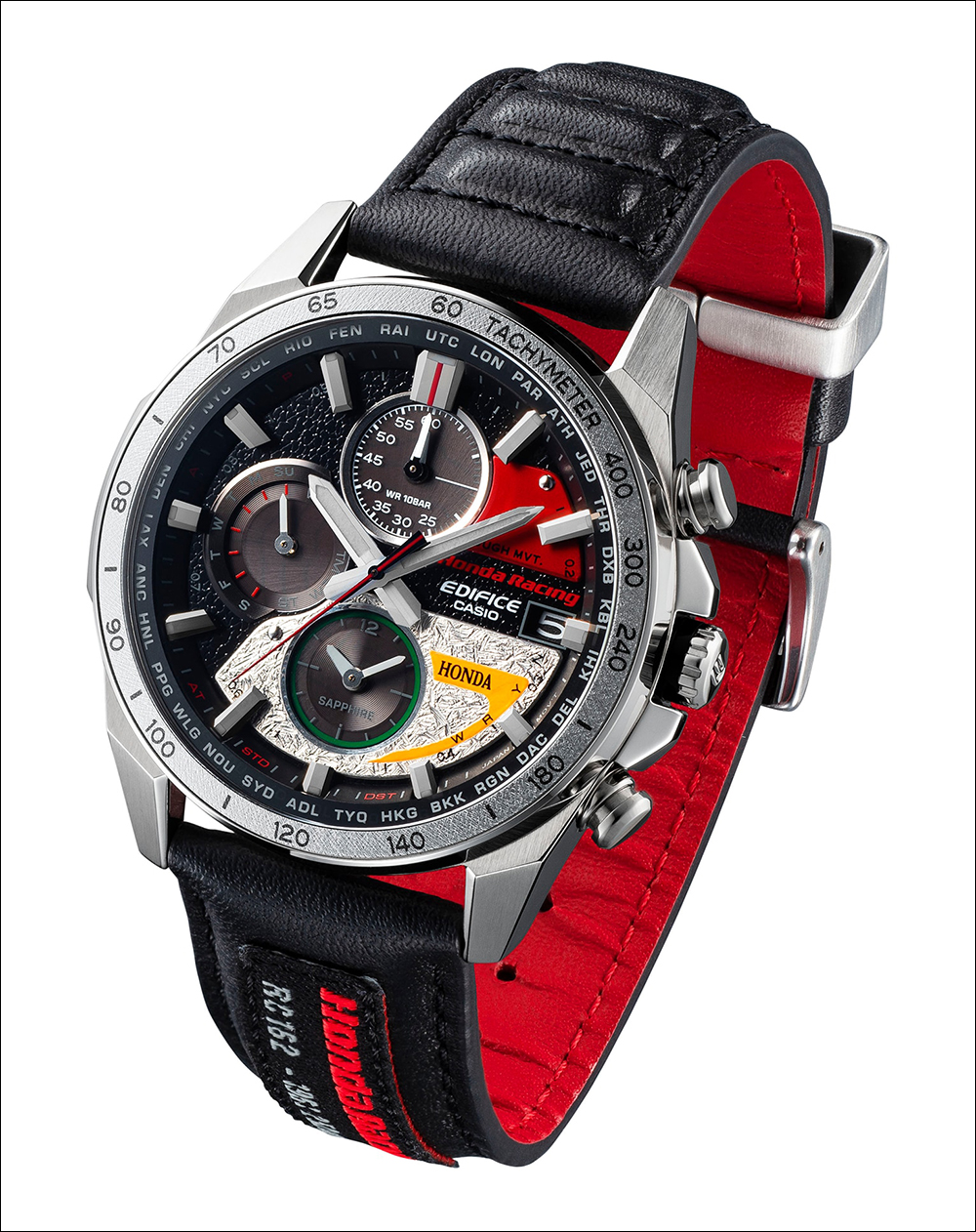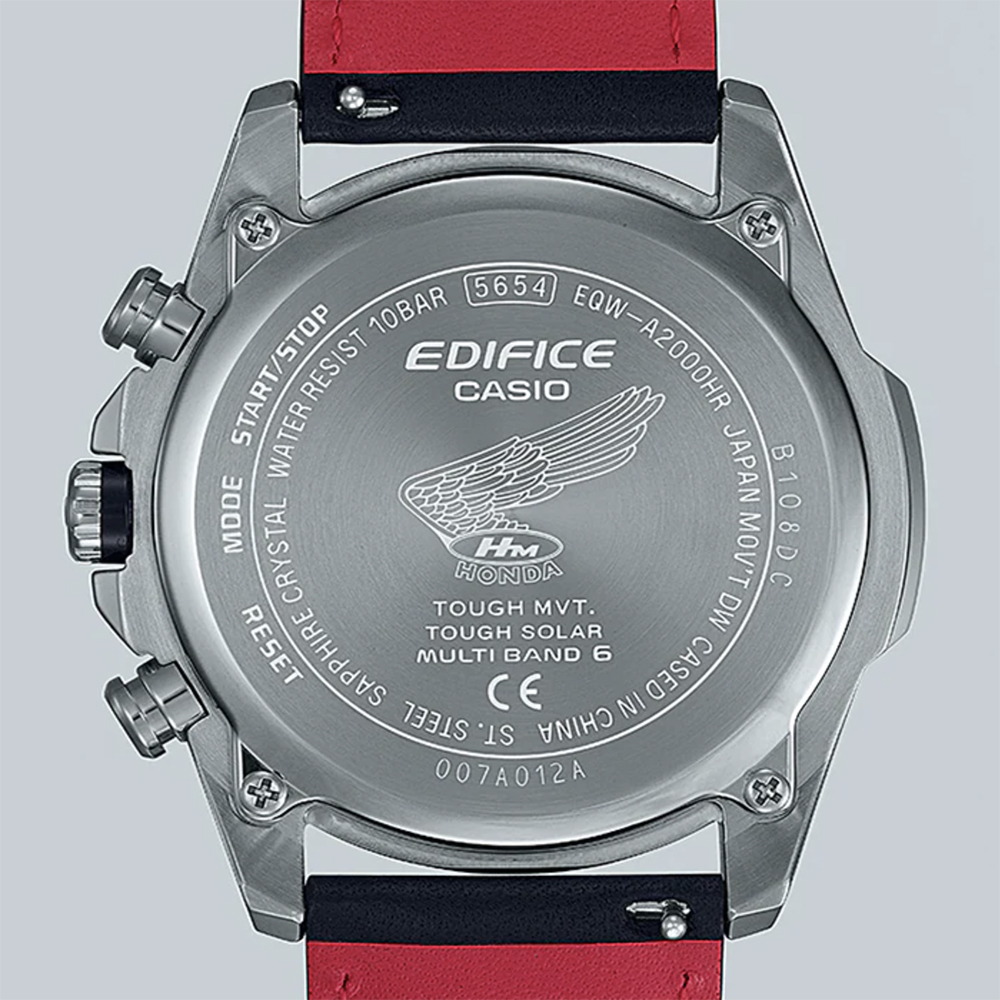 The stainless-steel case comes in at 44.3mm wide with a thickness of 11.9mm, and weighs 79g. Water resistance, meanwhile, is good for 100m. The watch has a sharp design, especially at the lugs. You'll also find Honda's old Gold Wing logo etched on the caseback.
Two straps—one quick-release leather strap and one nylon strap—are supplied. The leather strap is quite unique. The top part has padded sections, mimicking a biker's race suit, while the bottom part has a patch where you'll see some information about the bike. If you prefer something discreet, go for the nylon strap, which only has "Honda" at the end of the strap.

As with other modern Edifices, this uses a modern quartz movement. It's solar-powered and can automatically set and correct the time via GPS. It also displays time for 29 different cities, and functions as a stopwatch, too.
If you want one, good luck trying to buy from the official online store as it's already sold out. The regular price is ¥77,000 (P33,740), but expect resellers to pass it on a bit higher.