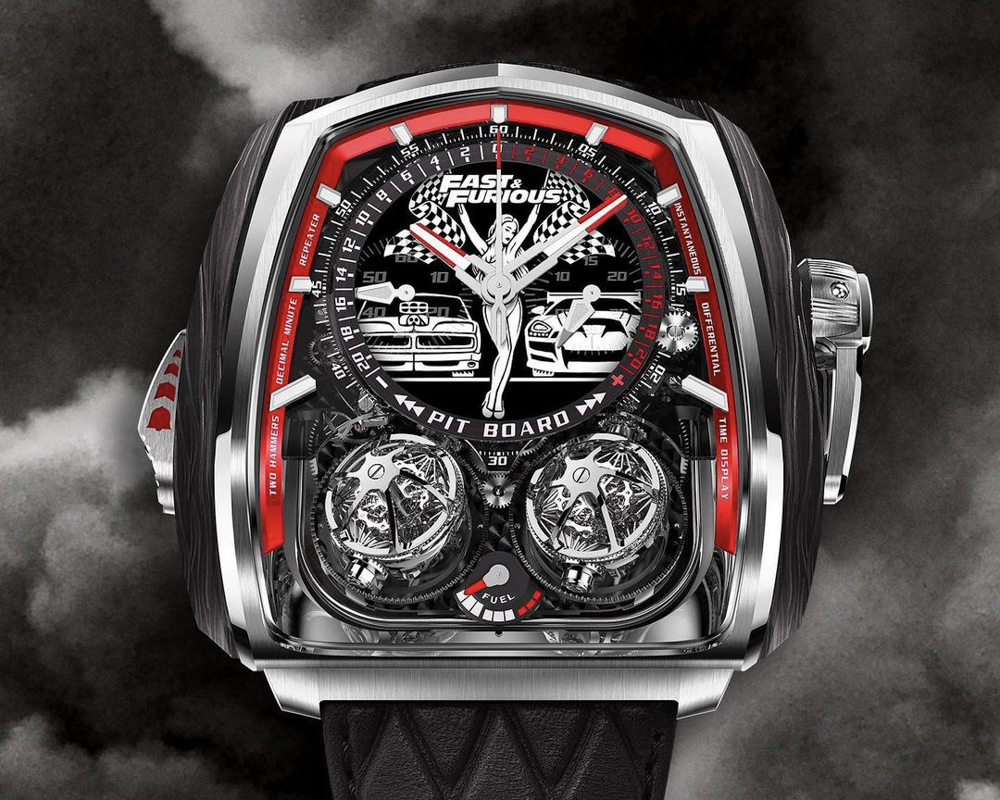 Cars and watches go well together. Just look at Richard Mille and McLaren, for example, or the insanely beautiful timepieces Bovet 1822 made for the Rolls-Royce Boat Tail. Both represent outstanding craftsmanship and give the owner a way to flaunt his ostentatious wealth away from the vehicle. Now, a new collaboration has landed in our inbox, and we're honestly not quite sure what to make of it. Meet the Jacob & Co. Fast & Furious Twin Turbo, a watch created to celebrate the ninth chapter of the famous movie franchise. Thankfully, it is limited to just nine pieces.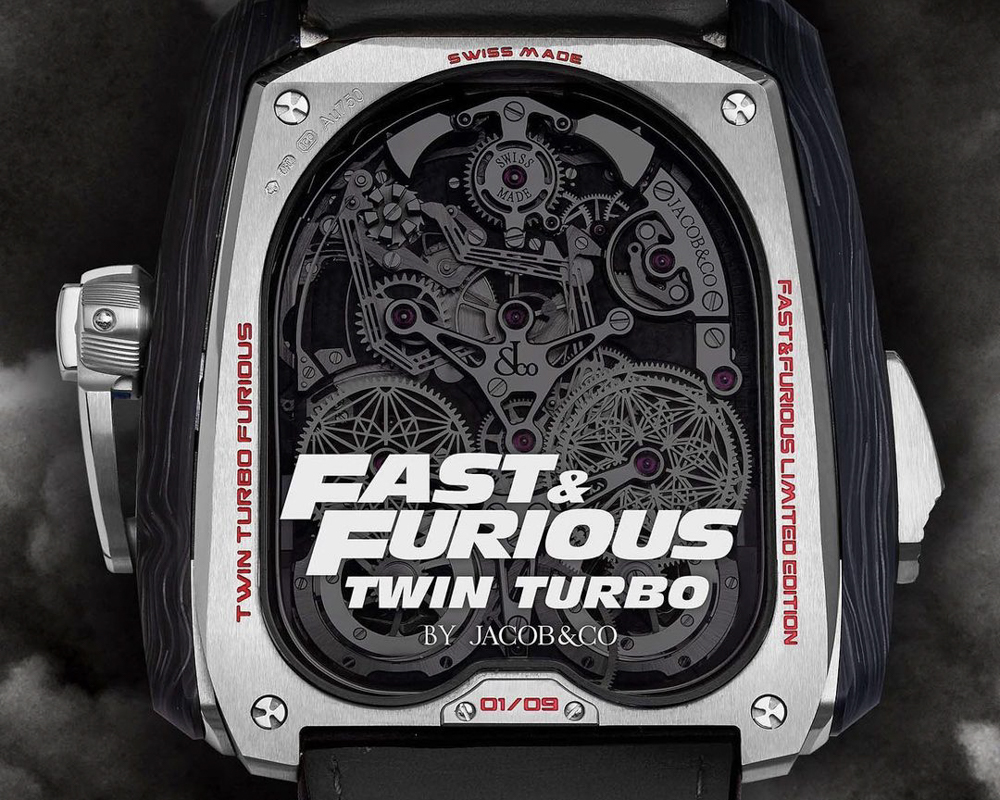 We think people could be forgiven for taking one look at this watch and mentally placing it in the sort of price segment you find in the bargain bin at the local mall. In fact, this might be the cheapest-looking expensive watch we've ever seen. It may look like it came straight out of a Timezone prize cabinet, but American jewelry and watchmaker Jacob & Co. is actually asking a staggering $580,000 (P28 million) for it. That's because behind the tacky graphics of a scantily clad girl waving off two street racers (a scene inspired by the first F&F movie) sits a complex chronograph powered by an 832-component manually wound movement of the firm's own making.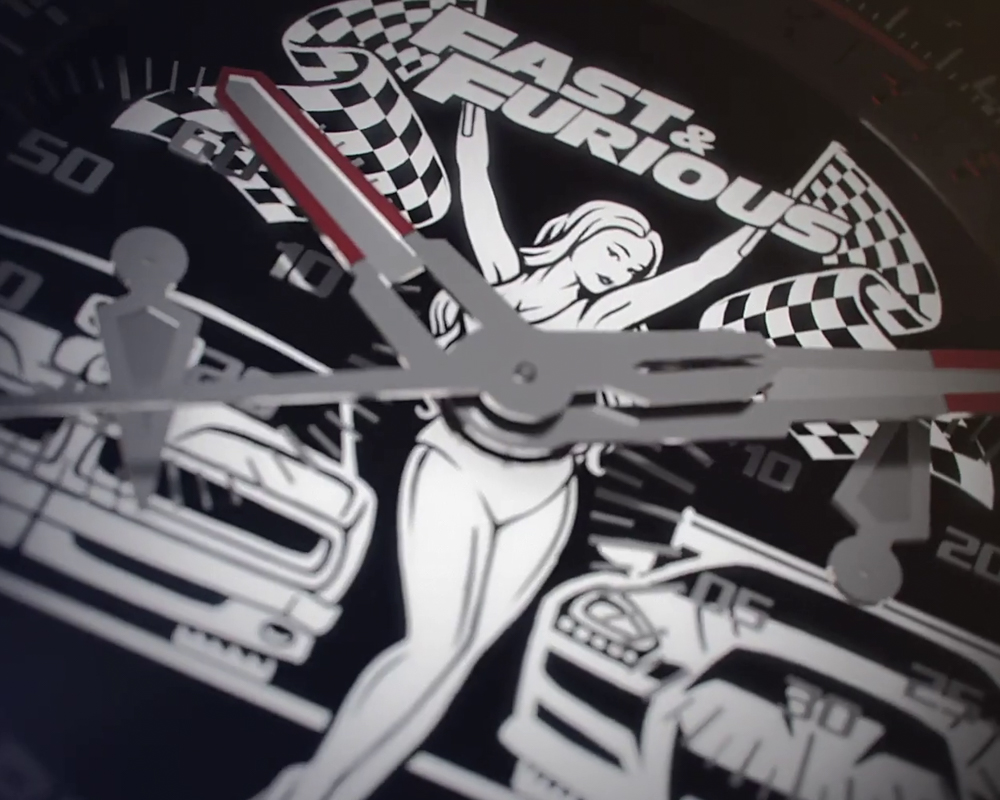 Where other watches use one tourbillon to increase accuracy, the Twin Turbo uses two triple-axis units and also comes with other complex functions such as a minute repeater and a monopusher chronograph. For anyone wanting to check his performance along the quarter mile, it even comes with a "pit board" feature that lets you set a reference time and then tells you if you were faster or slower than your target. The rest of the watch is also quite impressive. It's made largely from titanium and carbon fiber, while the red inner band consists of a material called Neoralithe and the dial is made from smoked dark-gray sapphire crystal.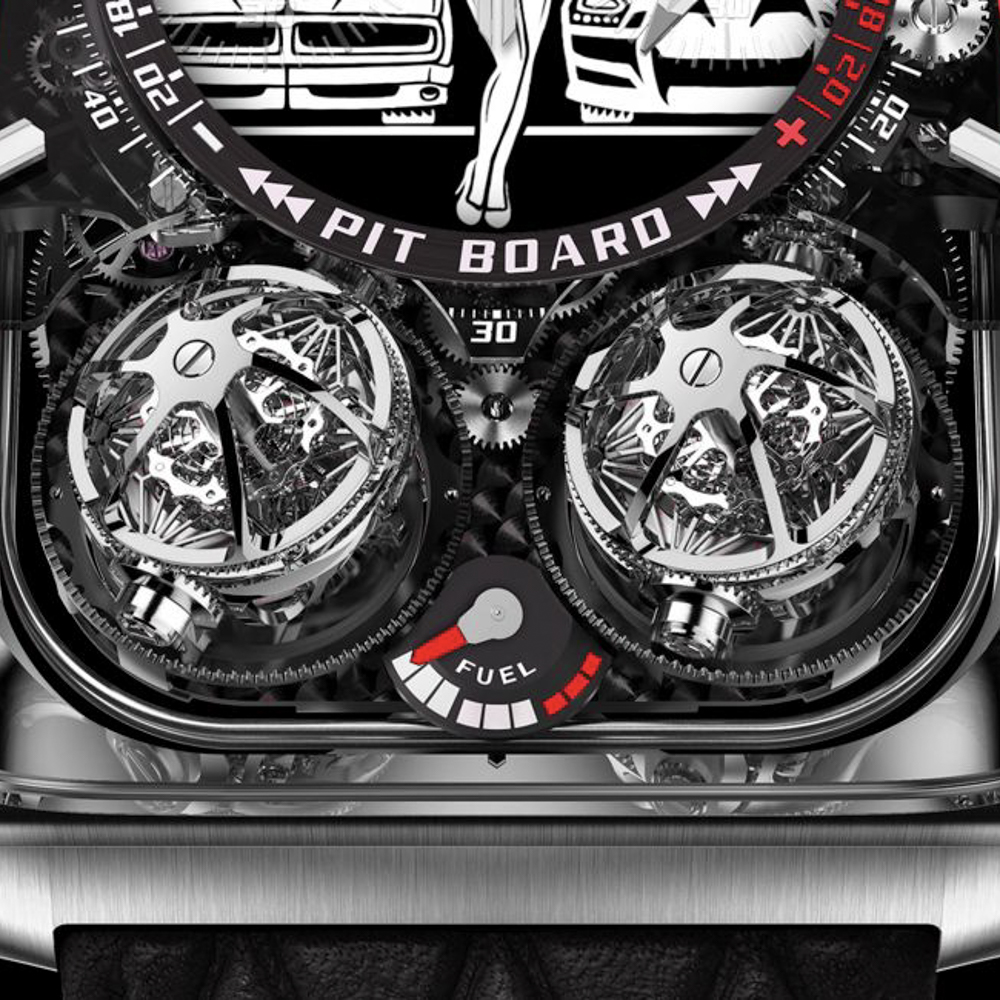 There is no doubt that this is an impressive watch as far as the craftsmanship behind it is concerned. It contains 75 jewels and has a 50-hour power reserve, with the 57mm-by-52mm case being covered by domed sapphire glass. The whole thing attaches to your wrist with a black leather strap. Jacob & Co. has made a number of other intricate and technically advanced timepieces for firms like Bugatti, or as homage to other movies like The Godfather, but there is something with this particular model that just seems odd. It's one thing to create an expensive watch for owners of multimillion-pound cars, but who exactly is this one aimed at? Maybe the company knows something we don't, and there are indeed nine very rich individuals out there who like to live their lives one quarter mile at a time.