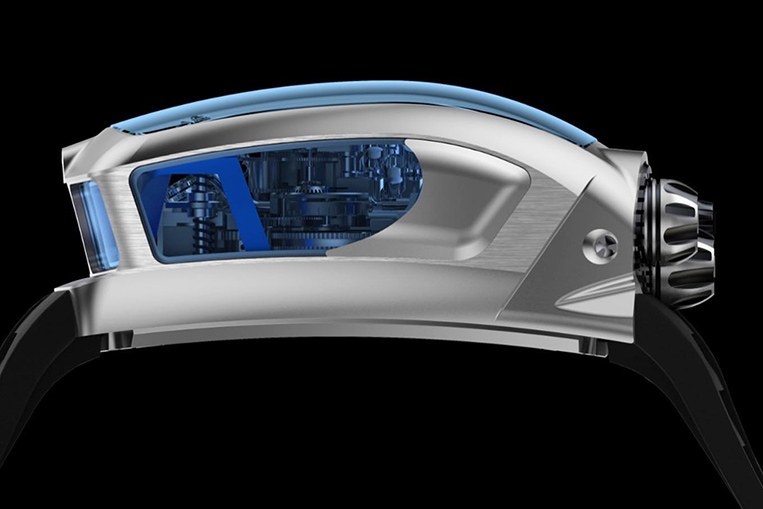 If you're into high-end horology, a simple watch movement with a basic time-telling complication just won't cut it—especially if you have the means to purchase timepieces that cost significantly more than your average sedan. For watch snobs like you, anything short of a tourbillon—that gyroscope-like mechanism that improves accuracy—isn't worth that split-second glance at the wrist.
So perhaps this latest creation by Jacob & Co. deserves your supercilious attention. Meet the Bugatti Chiron Tourbillon, a watch so special it has a miniature (and working) W16 engine inside its 54mm-by-44mm titanium case.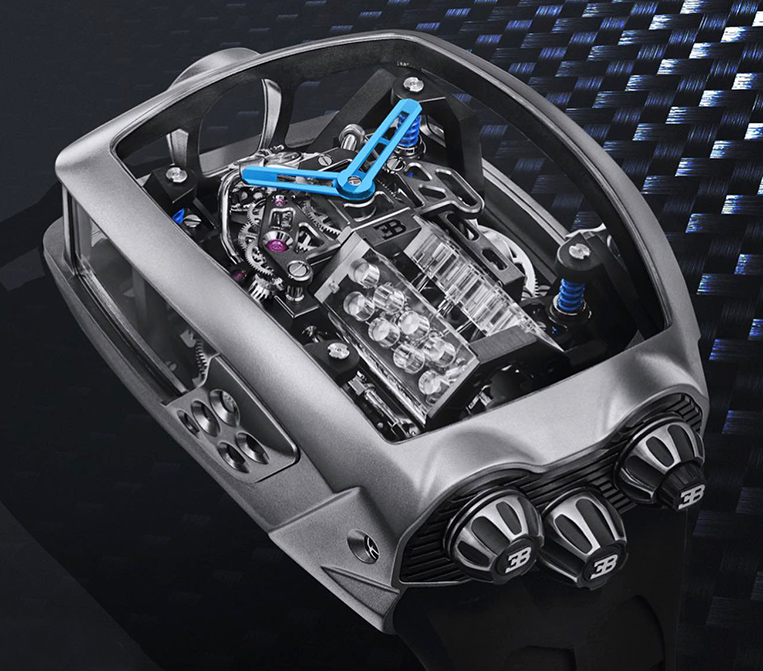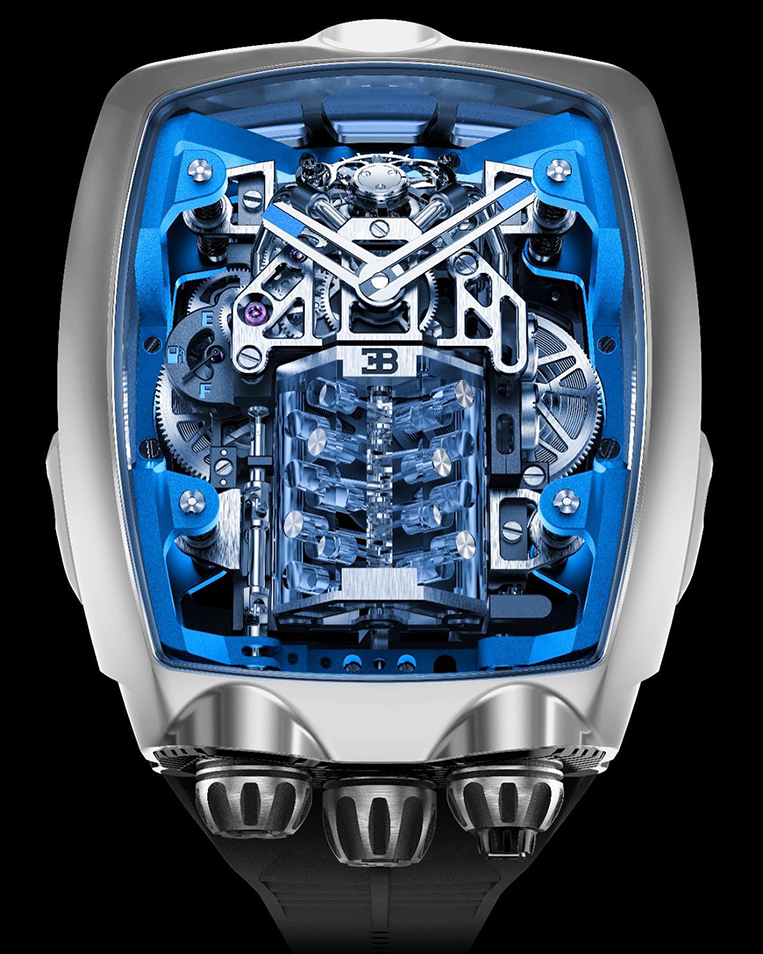 That's right: The movement, which consists of 578 components, has pistons, a crankshaft and "two turbochargers on the side of the engine block that spin while the engine runs, adding to the visual impact." Imagine that. Sapphire glass surrounds this wrist ornament so you can always peer at the minuscule powerplant.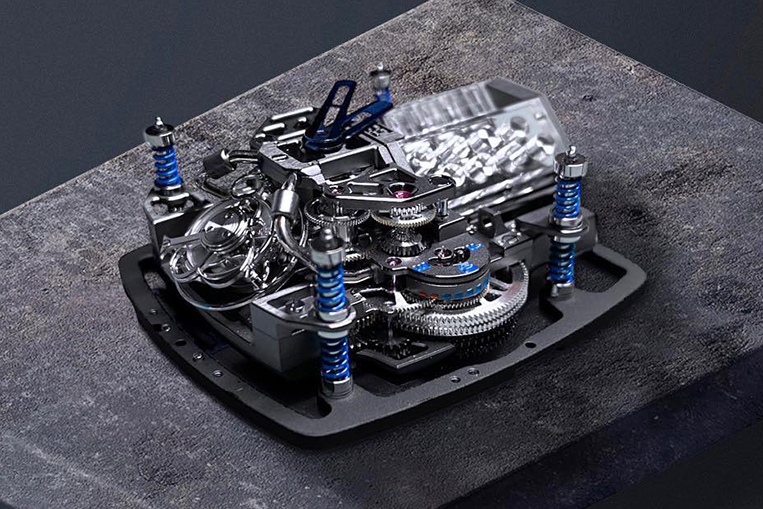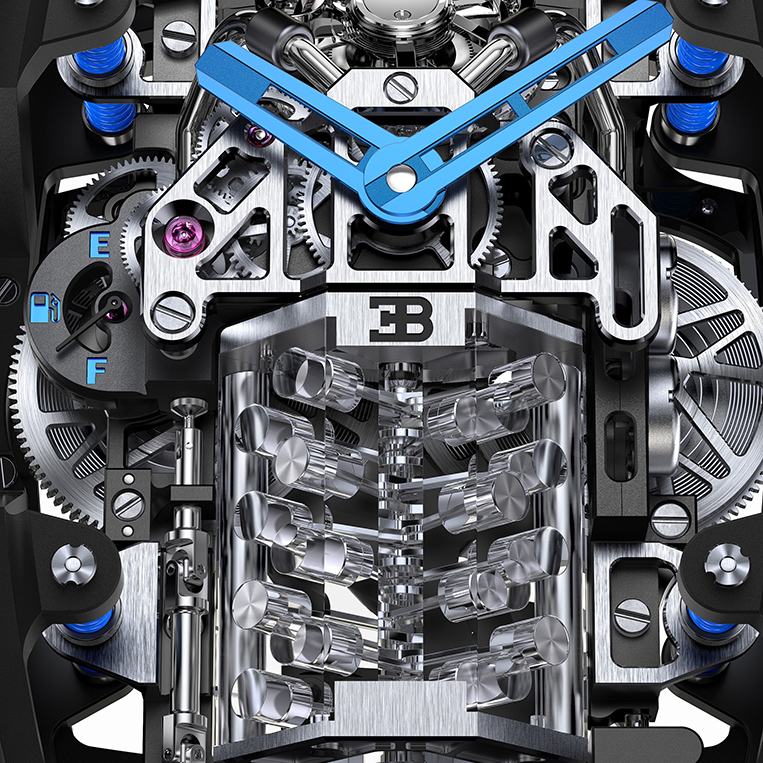 And how much for a watch with a state-of-the-art motor like this one? According to Hodinkee, the price of a single piece is $280,000 (P14.2 million). Yes, twice more expensive than your premium SUV. Picture that kind of value on your limb.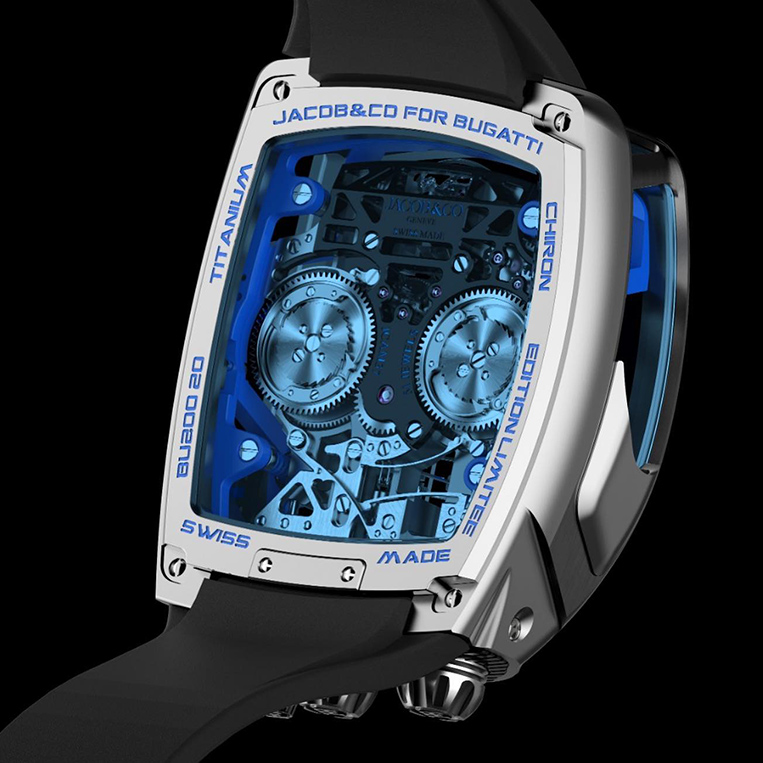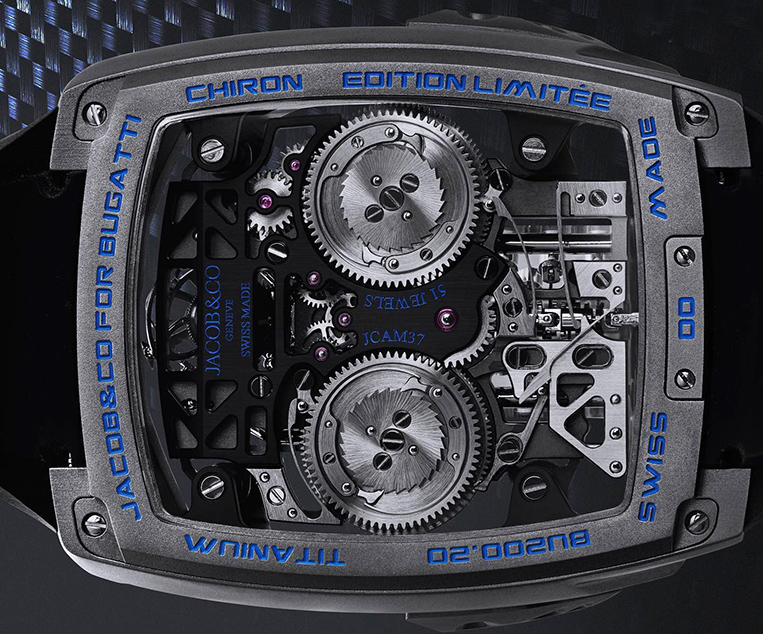 If you think about it, nobody needs a watch that's more luxurious than a cheap Seiko 5. You just need it to reliably indicate the correct time, after all. But then, who are we to judge those who have the capability to splurge on such seemingly wasteful opulence just because they can? Damn, we ourselves would love to have this tourbillon masterpiece. Sucks to be poor, doesn't it?