Last July, I was able to try the Kia K2500 Karga 4×2 for a week. During that period, I was genuinely surprised with how powerful, capable, flexible and fuel efficient this commercial vehicle is. So much so that we are genuinely considering getting one to replace the old van we use for our business. Little did I know I was barely scratching the surface of what K2500 can really do.
I was one of the members of the media recently invited by the new and invigorated Kia Philippines to sample the K2500 range. In the mix were the different variants of the vehicle: the Kargo 4×2 closed van, and 4×4 single- and dual-cab dropside trucks. The most surprising bit is Kia is actually offering a Kargo 4×4 and, consequently, a four-wheel-drive version of the Karga passenger carrier that I reviewed.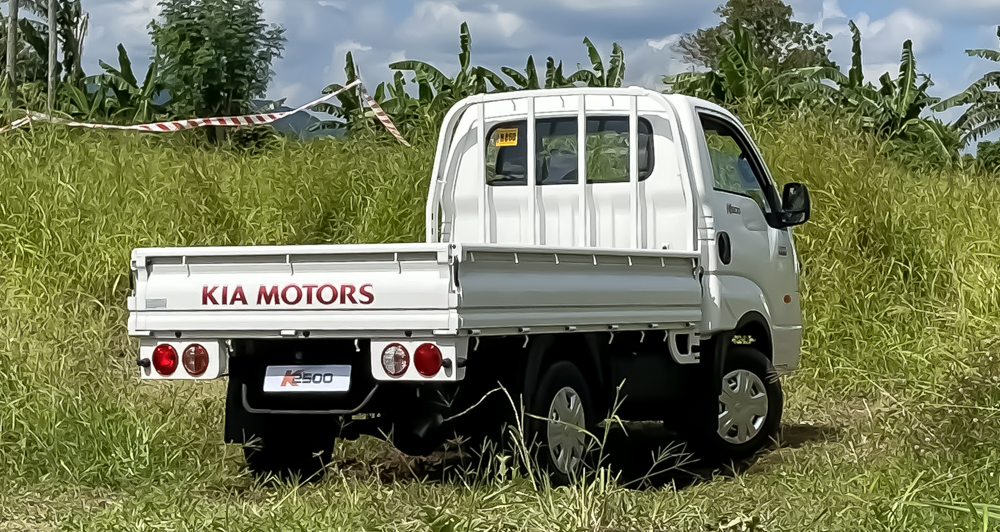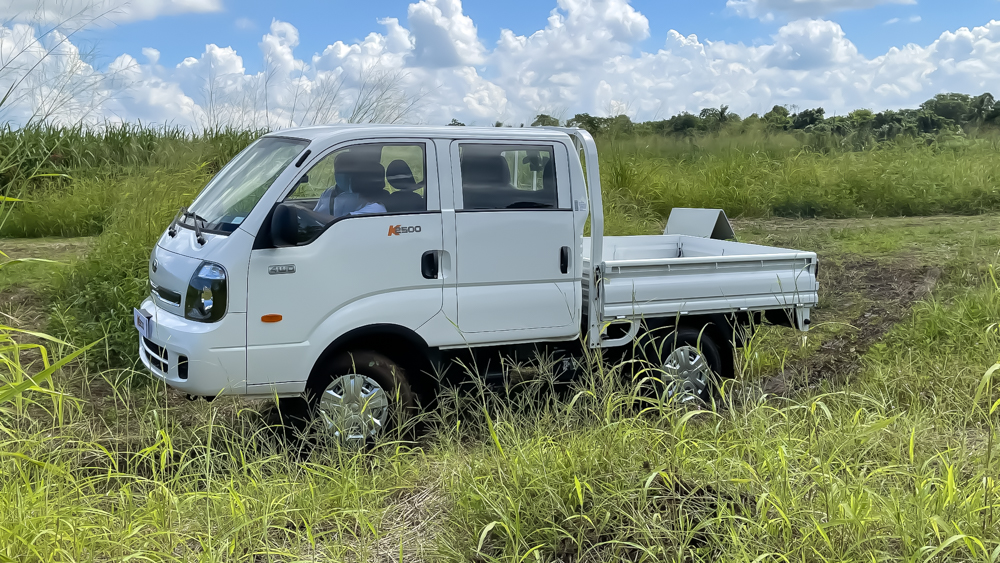 The drive to Batangas along SLEX was honestly uneventful, but still a memorable one for me. I was initially assigned a Kargo 4×2 unit, and it was like reacquainting with an old friend whom you haven't seen for a while. The absence of bench seats had shed a couple of kilos. Here, the 2.5-liter turbodiesel's 128 horses worked wonders. Getting up to speed, maintaining it, and overtaking were effortless. And the six-speed manual transmission allowed me to stay below 2,000rpm while doing 100km/h.
It was at The General's Farm in Tanauan that things got really interesting. After being given a walk-through of the capabilities of the different K2500 variants, we were allowed to take the vehicles for a spin off-road. The 4×2 works very well on paved roads. But when I was asked to stop on a muddy patch of the trail, I obviously had a hard time getting the truck unstuck.
This is where the 4×4 versions of the K2500 really shone. Trying them on the same trail, they simply soldiered on past deep ruts and soil mounds without much drama. In fact, I barely worked the accelerator as the vehicle was crawling happily on idle. This is due to the class-leading 255Nm that is available in a wide rev range.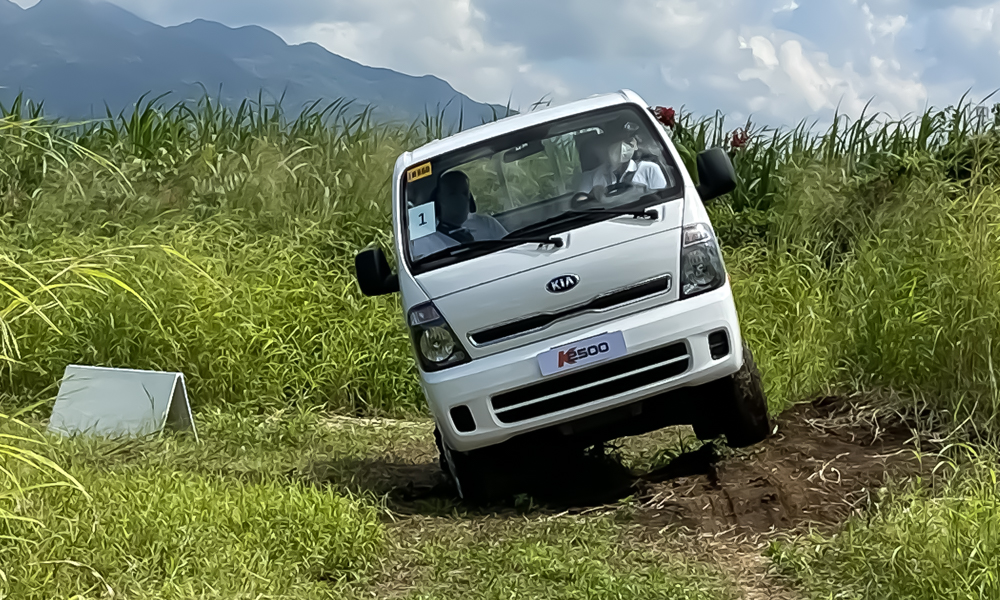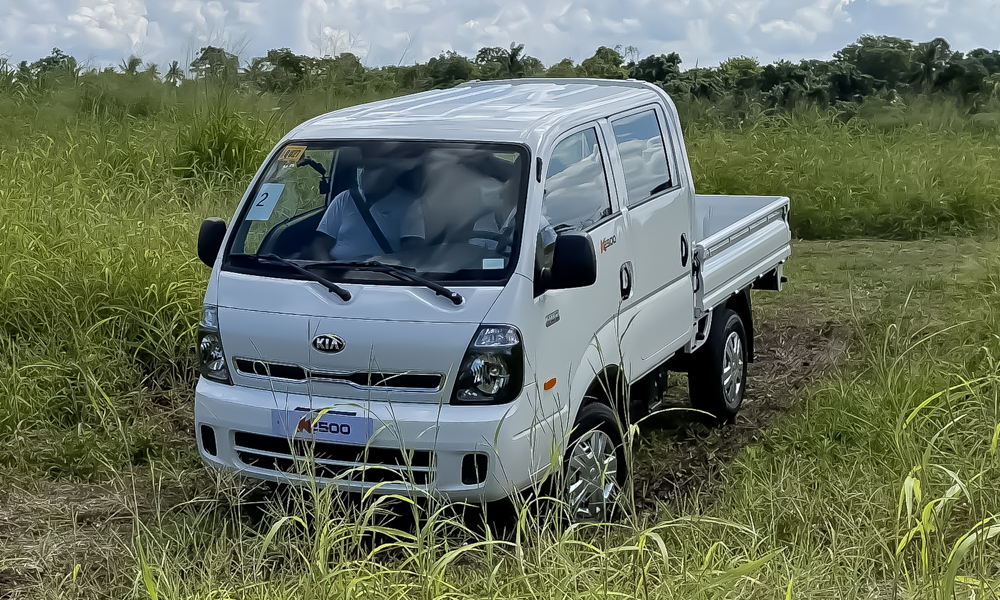 Going back to Manila, we muscled through the steep and twisty roads of Talisay on our way to Tagaytay. This time, I was in a Kargo 4×4. Our driving instructor Georges Ramirez asked us to keep 4-High engaged even on suburban roads. I'm confident that the 4×2 models can get the job done. But four-wheel drive gave me that additional assurance during challenging road conditions. While some may think that such a system isn't really a necessity, its better having it just in case.
Additionally, I found the Kargo 4×4's suspension more forgiving, probably because of the 142kg weight difference from the 4×2. Whatever complaints I had with the harshness of the latter's ride comfort were all solved here, with the same cargo capacity to boot. Fuel consumption should be just a little lower compared to the two-wheel-drive models.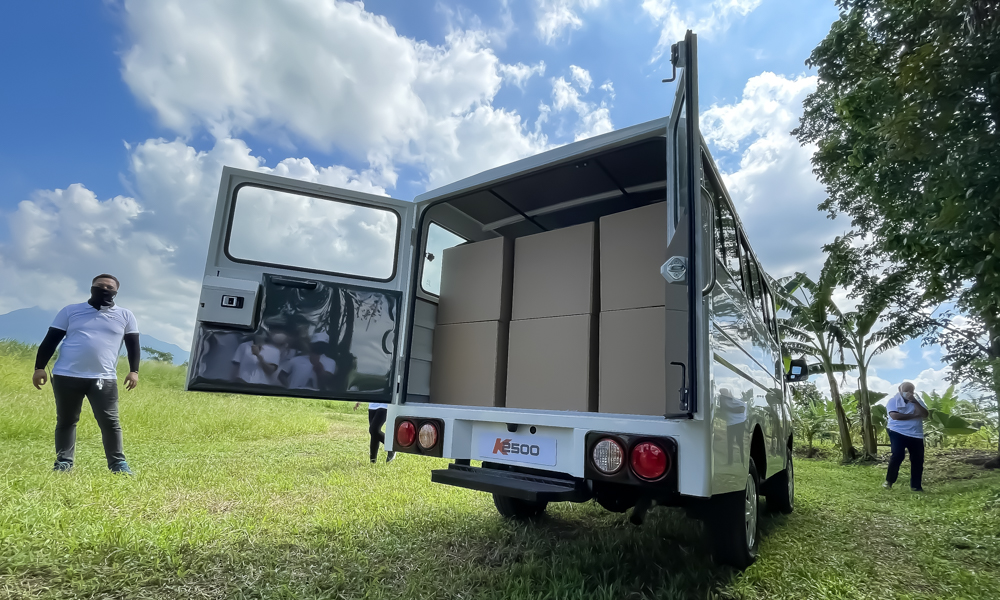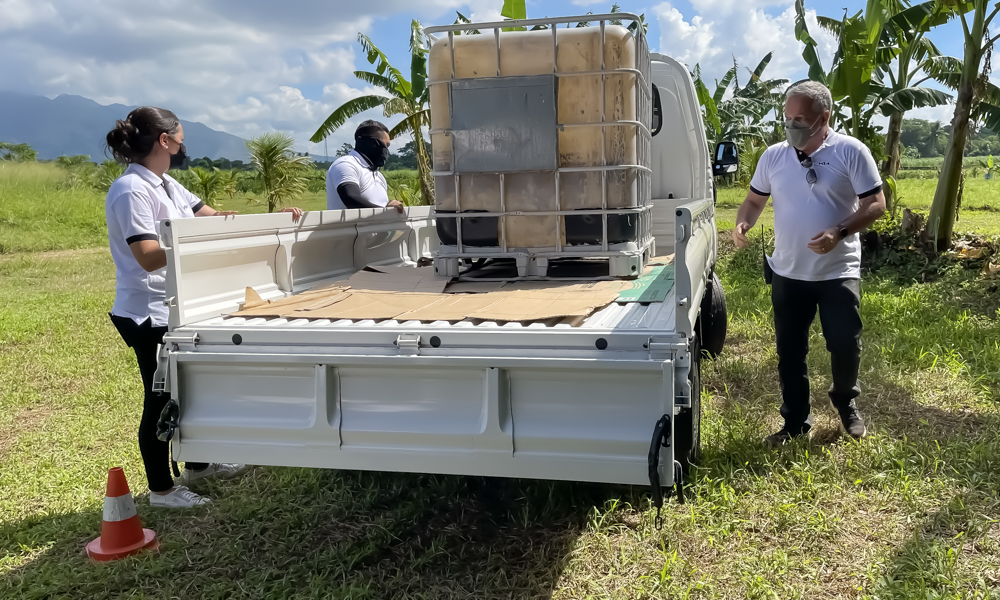 We ended the trip back to our start point at Bonifacio Global City. There, I had a chat with the other participants. We compared notes and shared experiences after having tried all of the variants under different conditions. Each of us had our favorites, and the Karga 4×4 was my pick. I had already set my sights on the Karga 4×2 for our next business vehicle, but I might have had a change of heart.
Commercial vehicles play an important role in our daily lives, whether we own businesses or not. These humble workhorses move people and economies as well. Of all the offerings in the market today, there's just nothing that can rival the capability, practicality and comfort that the Kia K2500 range provides. Truly, for whatever needs you might have, there is a K2500 variant that fits the bill. Kia Philippines has a winner in this model.