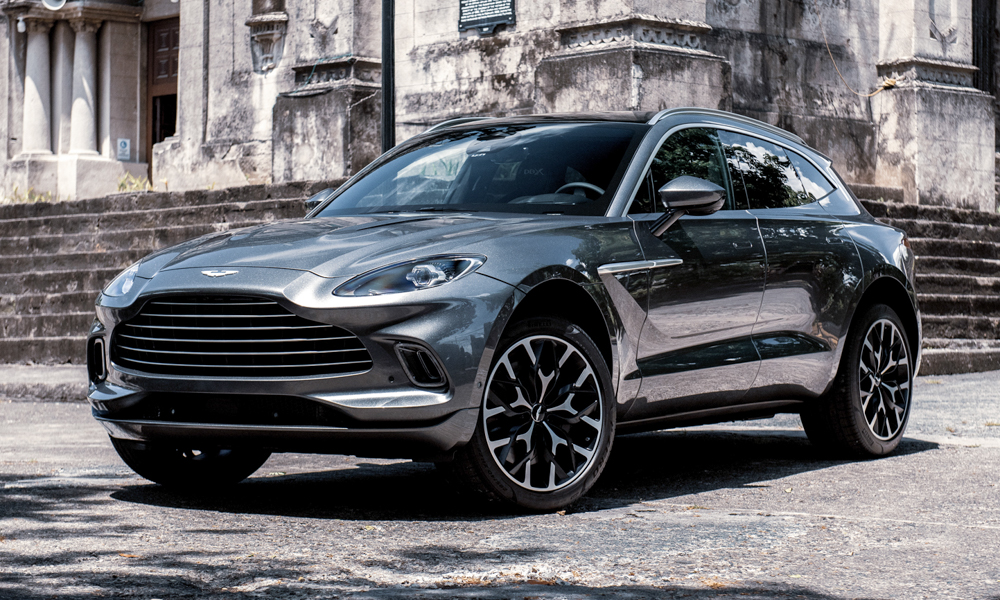 Aston Martin has been very busy as of late. The marque is currently participating in Formula 1 with multiple world champion Sebastian Vettel, and it is preparing the Valkyrie for the new Hypercar class of the World Endurance Championship. Of course, there is also the not-so-small matter that is the DBX—the automaker's first sport-utility vehicle in its 108-year history.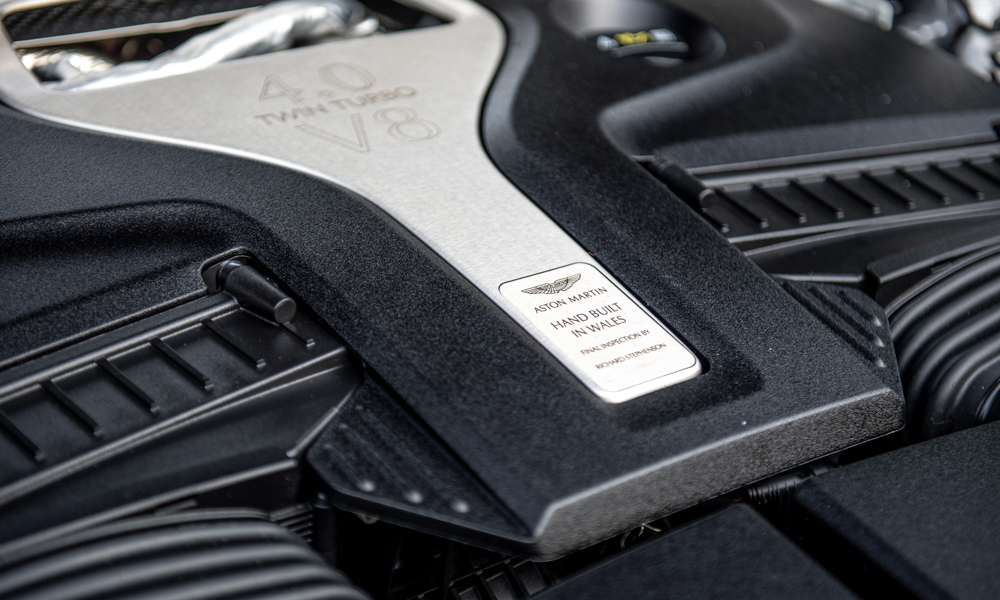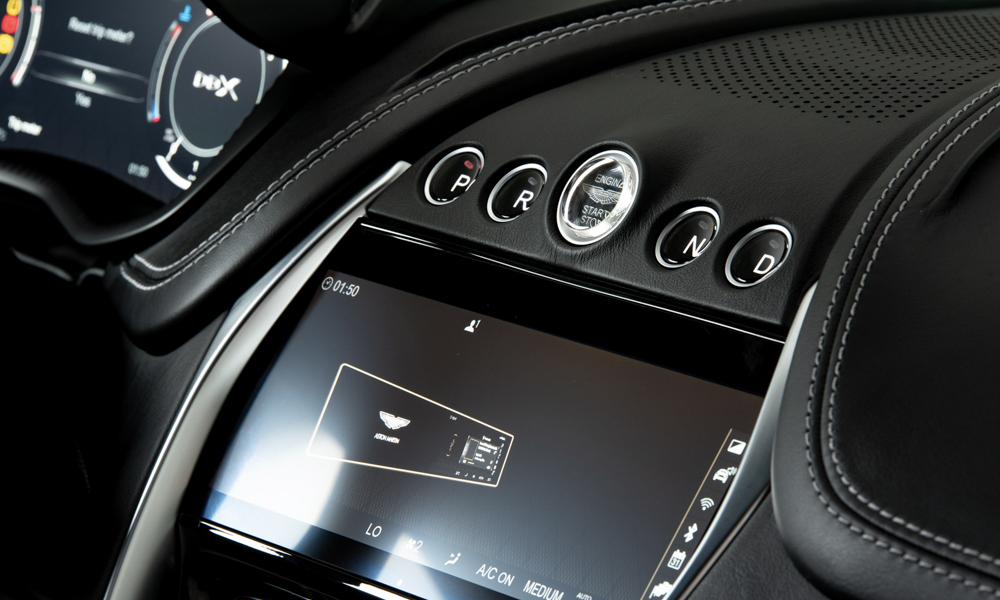 While somewhat related to the Vantage, the DBX sits on its own proprietary platform and is the first model to be assembled at Aston Martin's new factory in St. Athan in South Wales. The powertrain, the electronics and the infotainment system are borrowed from Mercedes-Benz, which means the DBX gets an amazing 4.0-liter biturbo V8 mated to a nine-speed automatic transmission driving all four wheels. Total output is a more-than-adequate 542hp, and maximum torque is a wall-climbing 700Nm.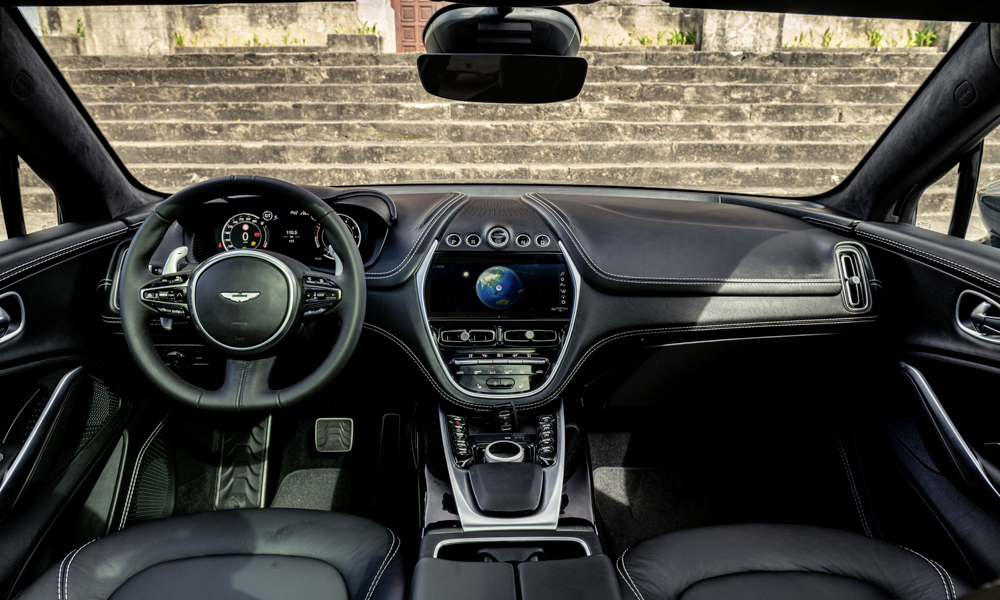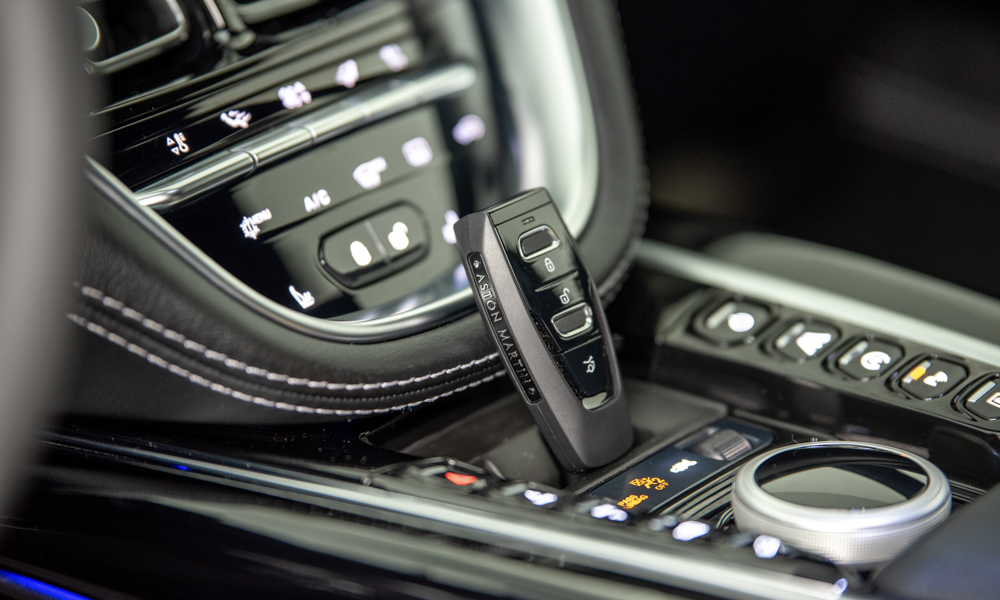 Visually, the DBX looks smaller than it actually is. Designer Marek Reichman pushed the four wheels as far out toward the corners as possible—minimizing overhangs and giving the vehicle a sloping, stylish roofline mated to the largest front grille ever fitted to an Aston Martin. This identifies it better with a silhouette similar to traditional grand tourers that the brand is known for. This athletic stance gives the DBX that classic velvet-gauntlet feel of controlled aggression and sophistication on the road. And dynamic it is, as this crossover can sprint to 100km/h in 4.5 seconds and keep going all the way to its 291km/h top speed.
The chassis uses bonded aluminum that frees up space and delivers a light 2,245kg curb weight. This helps reduce the car's environmental impact, enhances its safety, and elevates its performance. The bonded-aluminum technique is something Aston Martin has perfected through the years with its current crop of sports and GT cars. The adaptive air suspension is aided by a 48V anti-roll control feature, ensuring the DBX corners flat in its most dynamic drive mode. The same system also delivers luxurious levels of comfort and refinement despite riding on massive 22-inch wheels.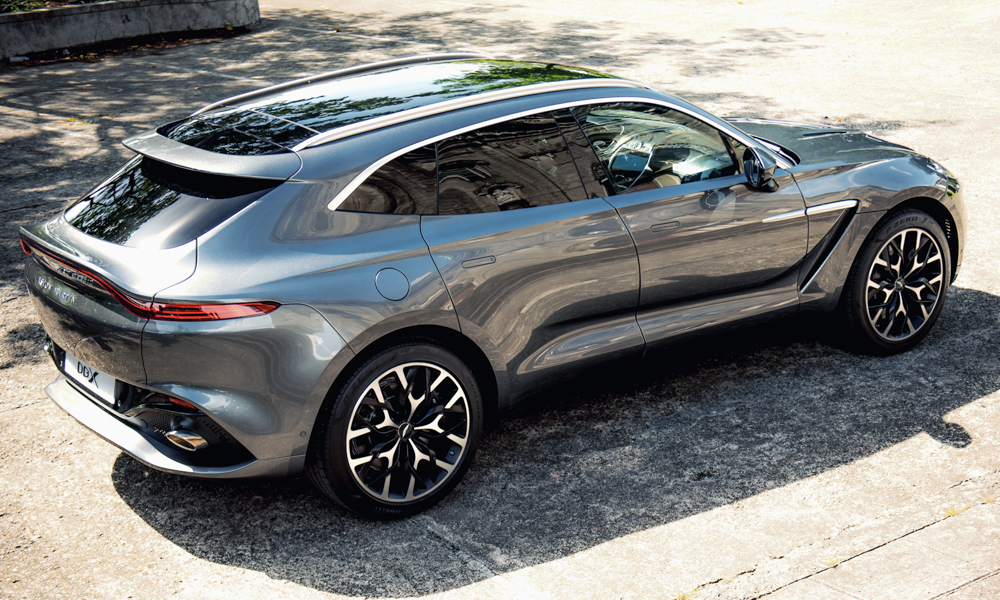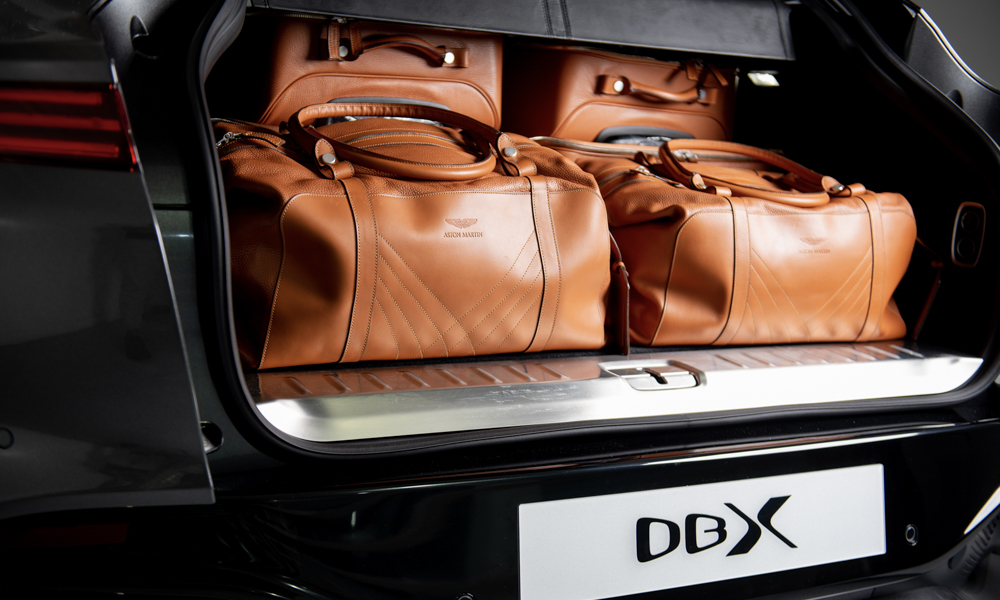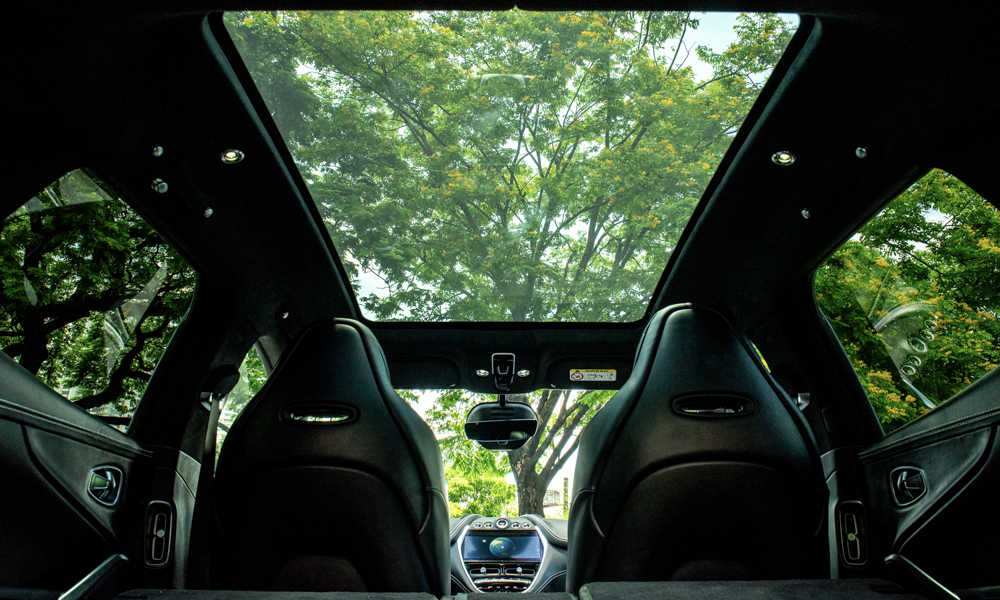 The DBX is Aston Martin's first five-door model, and is thus built around family use. Therefore, it has a 500mm wading depth, a 6.2m turning radius, and a ground clearance of 235mm at its highest suspension setting. Cargo space is a generous 632L with the rear seats up. Drop those and luggage capacity increases to 1,530L. There are numerous cubbyholes, cupholders and USB charging ports as well.
Interior space is more than adequate. According to Aston Martin Manila chairman and CEO Marc Tagle, the automaker wanted to prove a point during the DBX's regional launch in 2019 by having a 6'7" passenger sit behind a 6'3" driver. Needless to say, there was more than enough room to be comfortable over a long drive.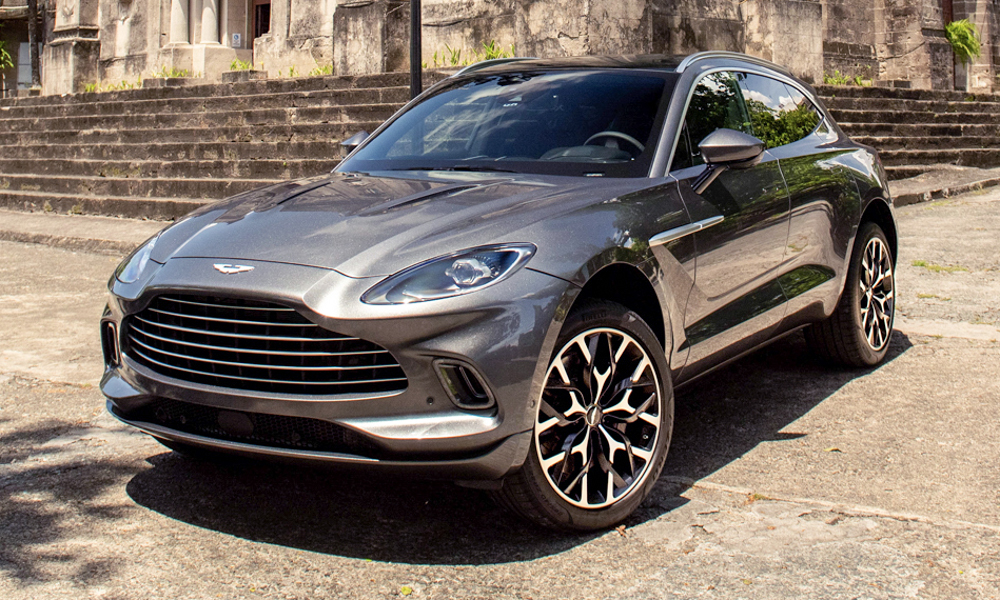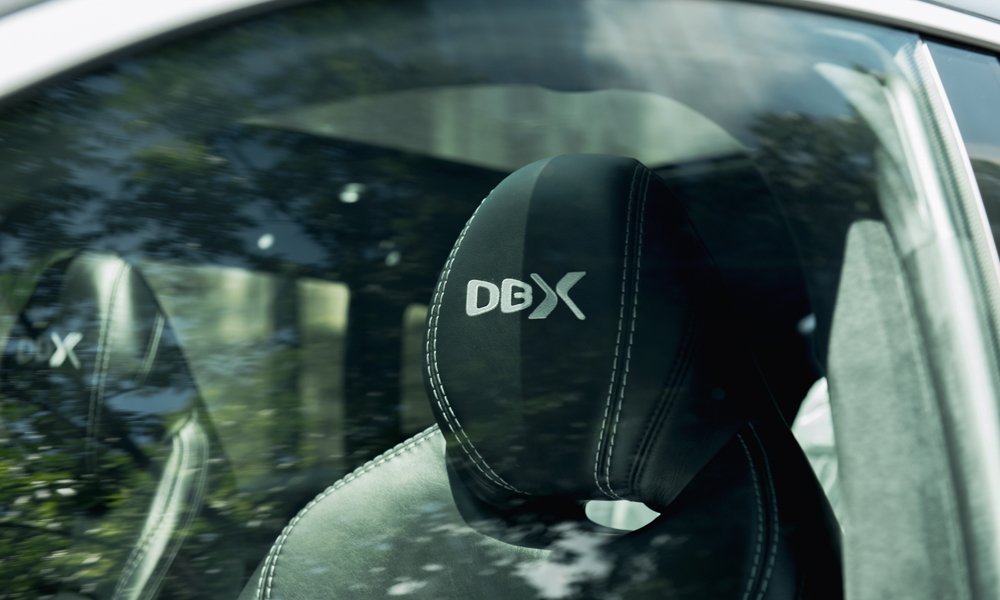 Aston Martin Manila is enthusiastic about the sales prospects of the DBX in the SUV-crazy Philippines. Pricing has been pegged at a very hefty P24.5 million (but you may inquire about a more affordable basic-spec version). Of course, the more options you add using the Q customization service, the further north the price goes. There is only one variant available for now, but the possibilities are endless once you start personalizing your DBX.