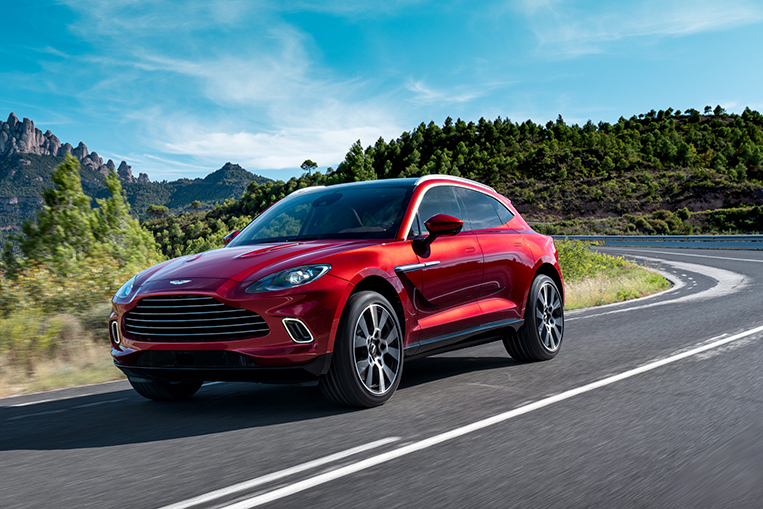 One of the worst-kept secrets in the automotive world has finally been fully revealed: Aston Martin now officially has an SUV. Called the DBX, it's the first SUV model in the manufacturer's 106-year history. Prototypes had been making the rounds for months; we even saw one at the Goodwood Festival of Speed not too long ago. The final production version promises to deliver sports car-like performance in a 4×4 suit, while also carrying the company's commercial hopes in its spacious trunk. Aston Martin has seen its profits decline in recent times, and now really needs this luxury SUV to hit the spot if the firm is to keep shareholders happy. Will targeting wealthy women bring the sales success the brand is hoping for?
As if rich people desperately need another luxury SUV, James Bond's favorite automotive marque is throwing its 2,245kg hat into the ring. This posh 4×4 might look a bit like a Vantage on stilts, but it's actually based on a new and dedicated SUV platform, a fact that makes us think we might be seeing more high-bodied Astons in the future. Power comes from the same 3,982cc AMG-sourced twin-turbo V8 that also makes the DB11 and the Vantage go fast. In the DBX, this engine churns out 542hp at 6,500rpm and 700Nm between 2,200rpm and 5,000rpm. According to the Brits, that's enough to propel this castle on wheels from zero to 100km/h in a mere 4.5 seconds—onward to a top speed of 291km/h.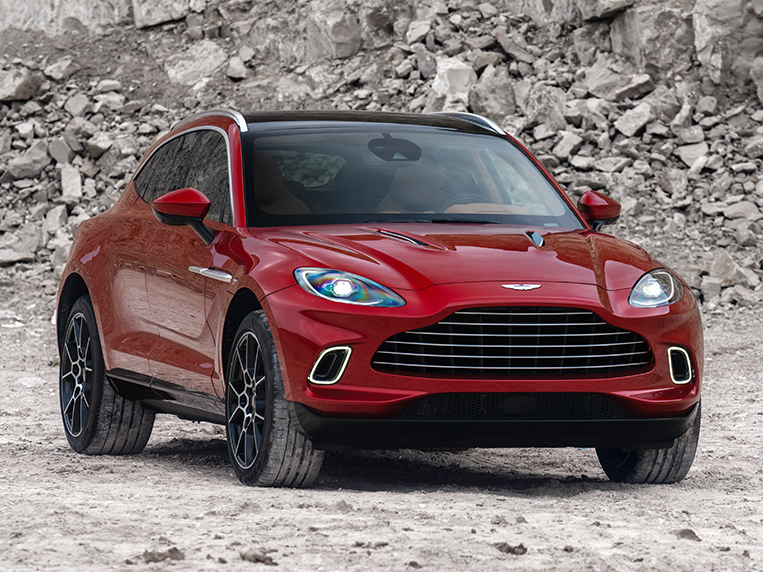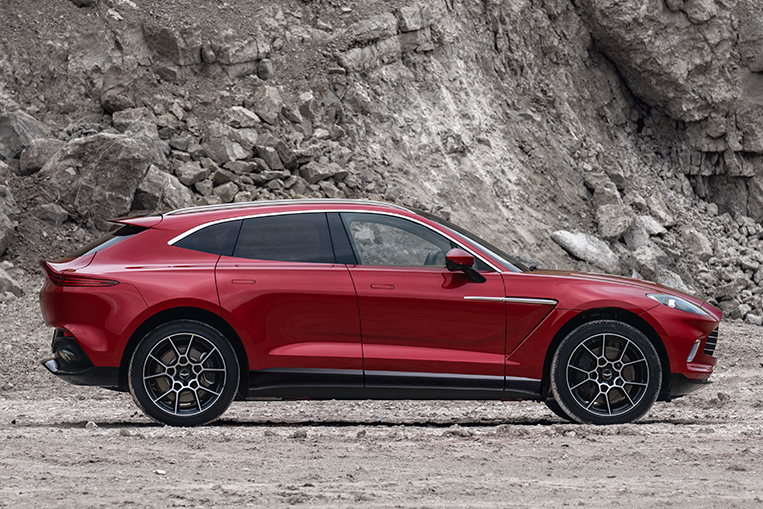 Knowing that many of these formidable chariots will spend their lives in city traffic—where having a huge number of horses under the hood is about as useful as a chocolate teapot—engineers have also fitted a cylinder-deactivation function that promises to make this elegant tank more fuel-efficient. A nine-speed automatic gearbox should ensure that things always progress smoothly, while a new triple chamber adaptable air suspension with configurable ride height and spring rate has been installed to provide the perfect ride no matter where the driver chooses to go. There's also a new 48V electronic anti-roll control system called eARC, which is designed to reduce the body roll to DB11 levels if you crank it up to its maximum setting. Oh, and there's a smart all-wheel drive system that will do its best to distribute all the power evenly onto the tarmac.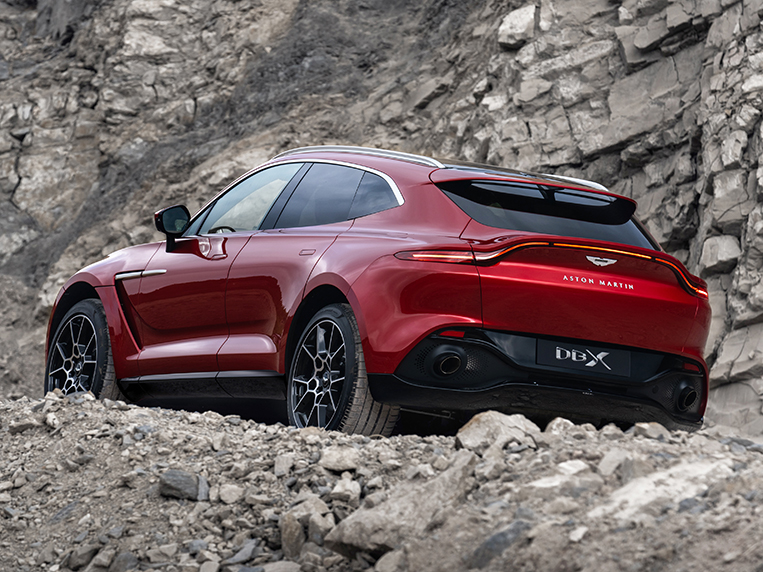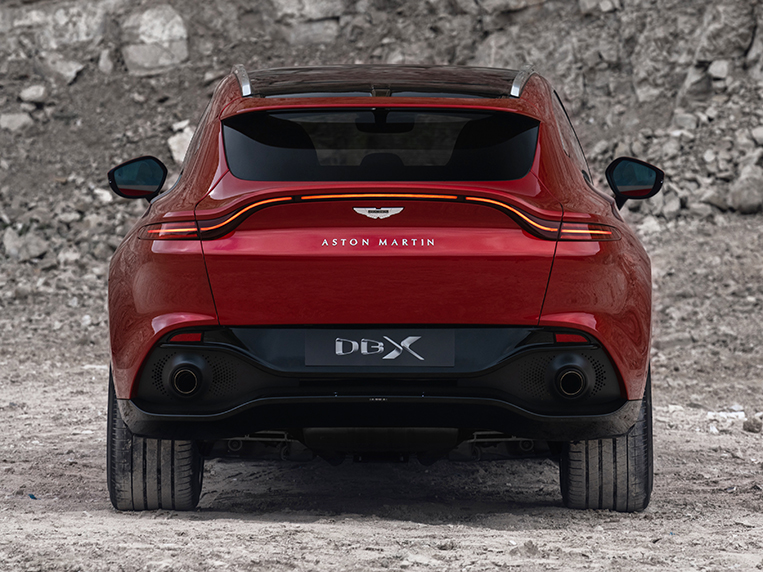 Not that any DBX will ever go off-road, of course. But just in case one has a defective GPS and ends up more than 3km away from the neighborhood Starbucks, its nervous owner can rest assured that up to 500mm of water can be waded through safely. The car even has a breather pipe on the electronic rear differential to allow for such activities as reversing into water to launch a boat from a trailer. Huge 410mm discs at the front and 390mm ones at the rear are there to prevent the DBX from slipping and becoming a boat itself. Having said all these, let's face it: Most affluent people don't care much about the technical details. They just want to enjoy riding in the luxury cocoon this thing creates.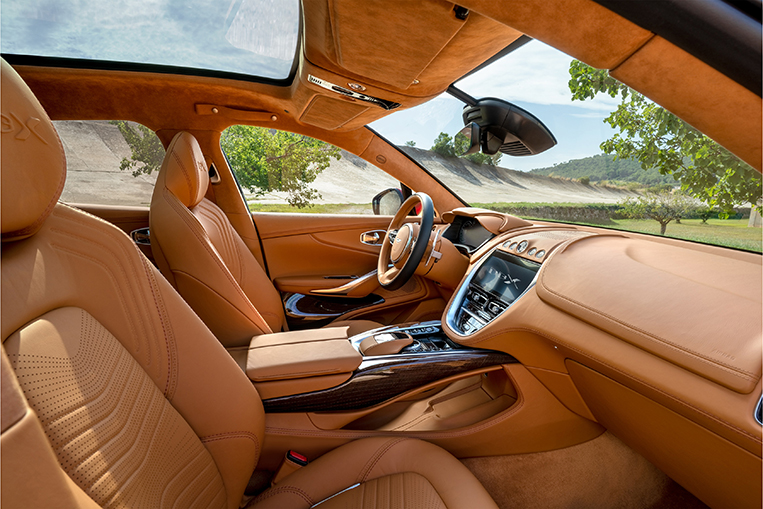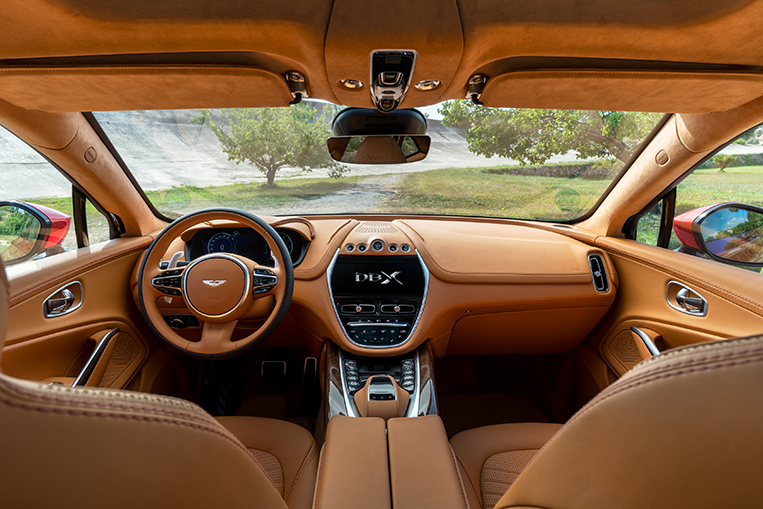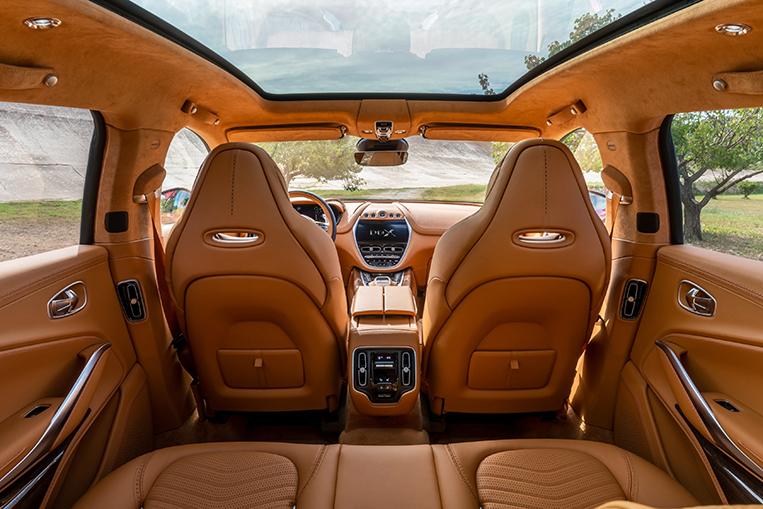 Open the doors and you are greeted by a sea of leather that, as standard, is available in five different colors. There's also an 800W, 14-speaker stereo codeveloped with Harman/Samsung; a 64-color customizable mood light; and two high-definition TFT screens, one of which displays a digital instrument cluster to the driver and the other sits in the middle of the dash and handles everything from navigation to entertainment. As is customary for rolling palaces like this, the possible options and extras are only limited by the buyer's bank account. Which means anything from bronze mesh veneers to flax composite elements can be fitted to make your DBX the prettiest of them all. Its 3.06m wheelbase (longer than that of the Bentley Bentayga, the Porsche Cayenne and the Lamborghini Urus) means there should be plenty of space even for taller passengers. A huge panoramic glass roof adds to the airy feel of the cabin.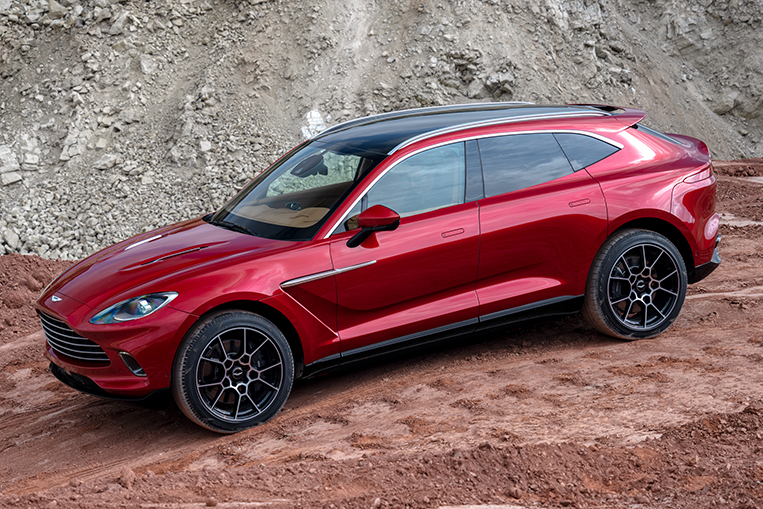 When it comes to finding buyers for this 5.03m-long and 1.68m-high status symbol, Aston Martin boss Andy Palmer seems to have an ace up his sleeve. Back in 2015, he helped create a Female Advisory Board within the company, realizing that while over 90% of Aston buyers were traditionally men, women were becoming an increasingly important target group. This advisory board, in turn, helped bring in changes such as larger car doors that make getting in and out easier, especially if you're wearing a skirt. It's not difficult to imagine that the same think tank had a lot of input on the DBX. The result is a £158,000 (P10.36 million) SUV that hopes to find much favor among loaded female buyers when the first units start to roll off a purpose-built manufacturing facility in Wales. Expect to spot one near an exclusive school in your city soon.