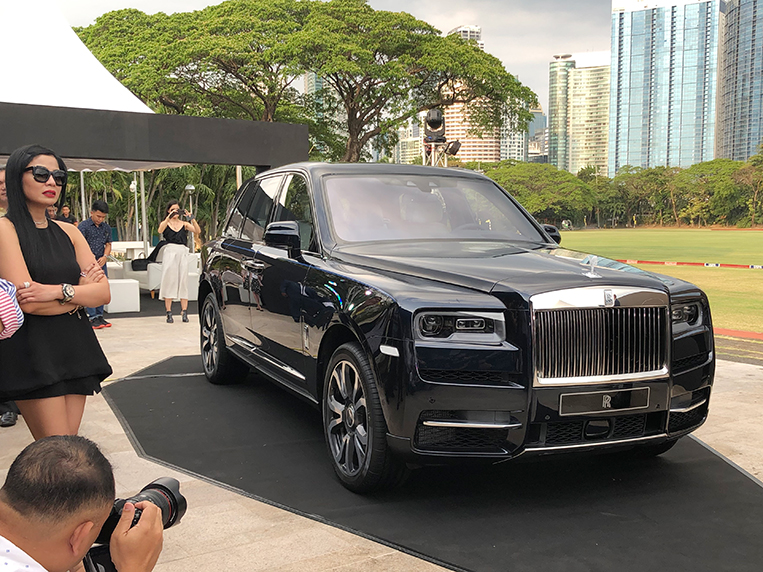 NOTE: At the Philippine launch of the Rolls-Royce Cullinan held at the Manila Polo Club on March 13, we heard a couple of officers of the Autohub Group (the British luxury car brand's local distributor) say that the selling price of the opulent SUV in our market was P53 million. They wouldn't make it official by declaring it during the program or by including it in the press release, but the figure got passed around from guest to guest. Asked how they came up with the price tag, one company executive told us: "So that if the customer asks for a discount, we can round it off to P50 million." He said it half-jokingly, but we suspect he was also serious.
You may have already read several articles about the Rolls-Royce Cullinan. The British automaker's first-ever SUV represents the best of the brand's heritage and, as such, boasts state-of-the-art technologies and features. We've seen the car up close, and let us tell you that photos or videos don't do it justice. It's truly a sight to behold.
Named after the largest diamond discovered by man, the Cullinan is the sum of a space-age aluminum structure, timeless architecture and the best elements of comfort and performance on the Rolls-Royce menu. A highly capable vehicle powered by a beautifully built 6.75-liter twin-turbo V12 (563hp and 850Nm) and equipped with a silky-smooth eight-speed gearbox, this plush sport-ute can go from a standstill to 100km/h in 5.2 seconds.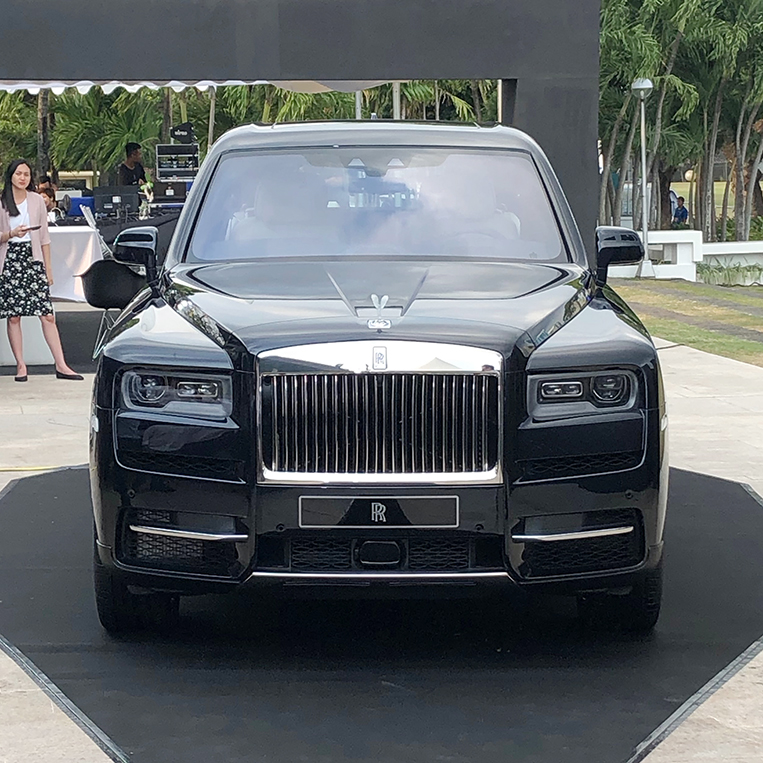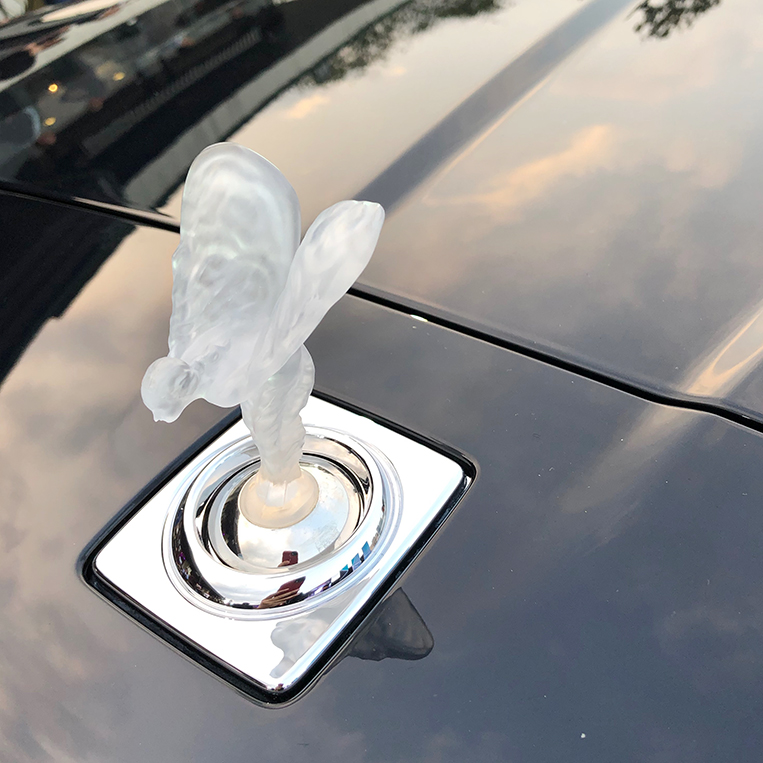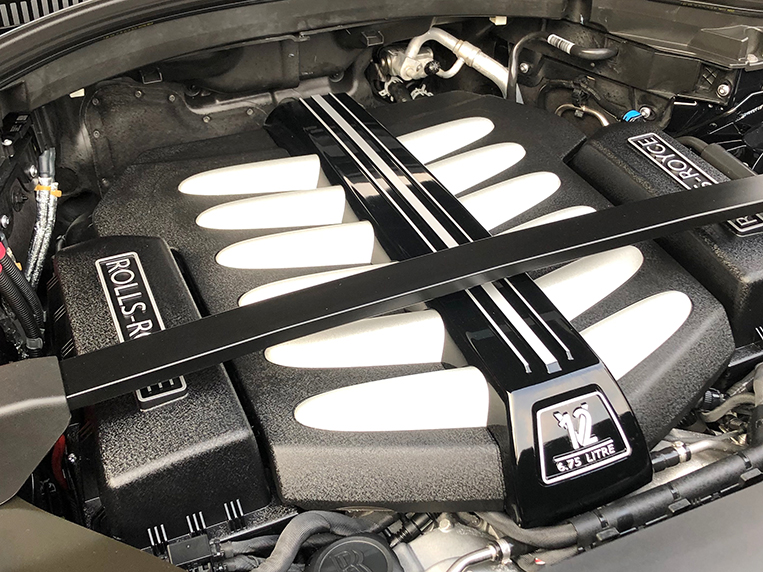 The Cullinan promises to deliver strength, grace and versatility. When you look back at the history of its development, the vehicle was sent off into the harshest environments across the globe to undergo the ultimate worthiness test before being presented to its future owners—people with a hunger for both pleasure and adventure.
The Cullinan also aims to deliver a bespoke experience beyond the typical offerings in the luxury segment. Standard specifications include a panorama glass roof, a television tuner, boot preparation, automatic closing doors, high-beam assistance, a heads-up display, and an 18-speaker in-house-manufactured audio system. The Sapphire Black, fully loaded version shown at the Philippine launch came complete with massage seats, ventilated seats, picnic tables, a rear theater configuration, and a "Cullinan" illuminated tread plate. The car stands majestic on 22-inch partly polished wheels.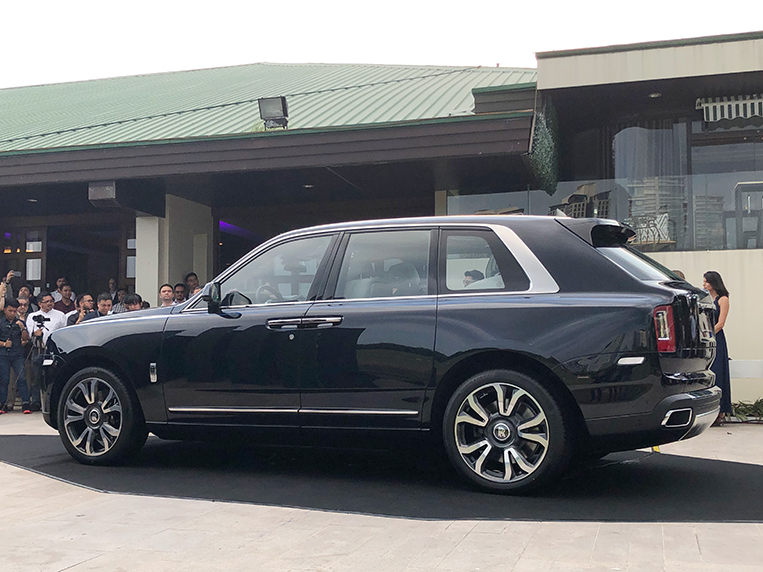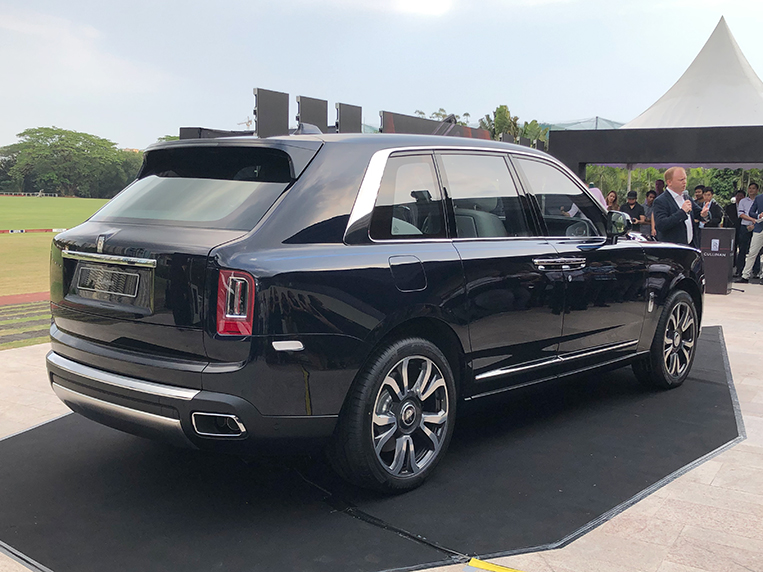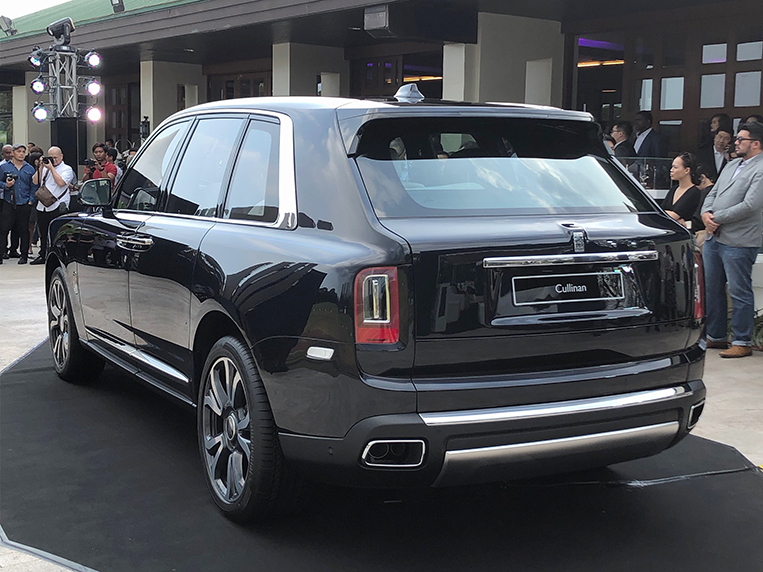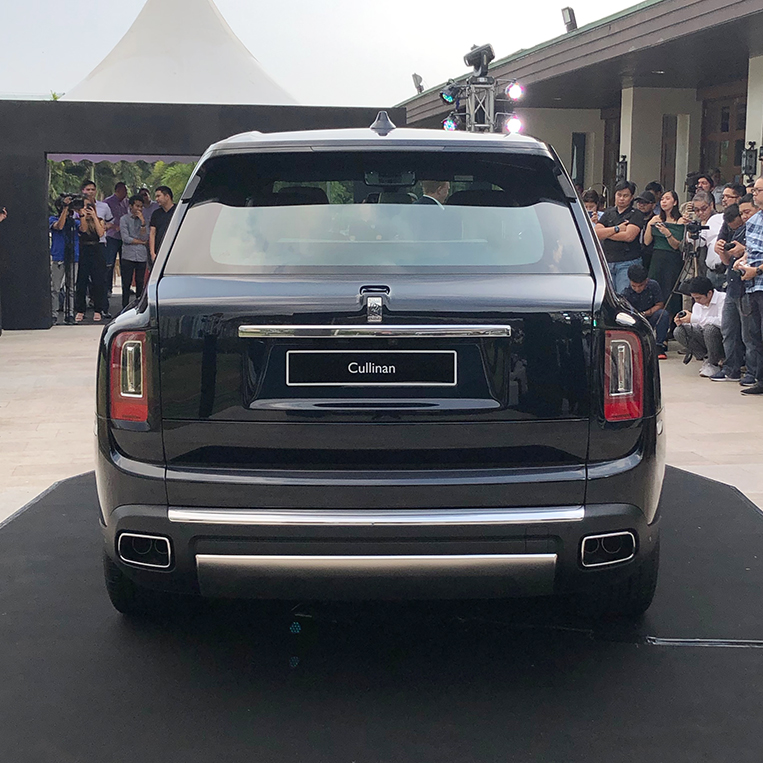 Two interiors options can be had. As shown inside the launch unit, a five-seater Lounge version provides maximum capacity and is suitable for families, while a four-seater Individual Seat configuration is designed for supreme comfort in mind. The rear seats electronically fold flat, offering a larger load area. This luxury mobile machine has the largest boot capacity in its class, able to accommodate up to a maximum of 1,930L when the rear seats are folded flat (the standard cargo room is 560L, with an additional 40L with the parcel shelf removed).
The Cullinan aims to deliver a bespoke experience beyond the typical offerings in the luxury segment
A standout highlight of the Cullinan is its collection of advanced safety features that complement both its on- and off-road personalities. Day and night excursions should be a breeze with Night Vision and Vision Assist technologies, which include pedestrian or wildlife warning making roadkill a thing of the past. Meanwhile, laser headlamps that beam into pitch-black darkness enable visibility for up to 600m. This is apart from other driver-assist amenities such as a four-camera system—with panoramic, all-around and helicopter views—that provides confidence in tackling the tightest urban spaces and navigating jagged mountain trails. To be able to live up to the Spirit of Ecstasy's "magic carpet ride" expectation, a combination of self-leveling four-corner air suspension, all-wheel drive and all-wheel steering work in unison to let you sip your Dom Pérignon without spilling any of it as you conquer unpaved terra firma.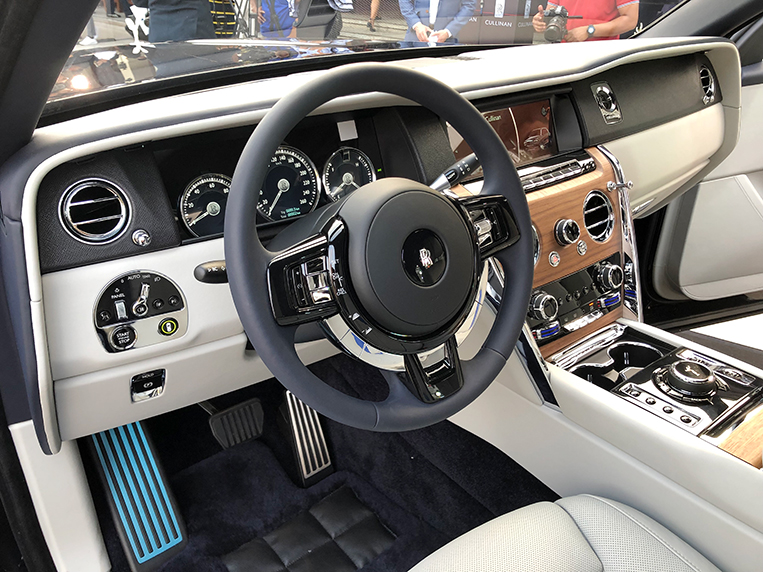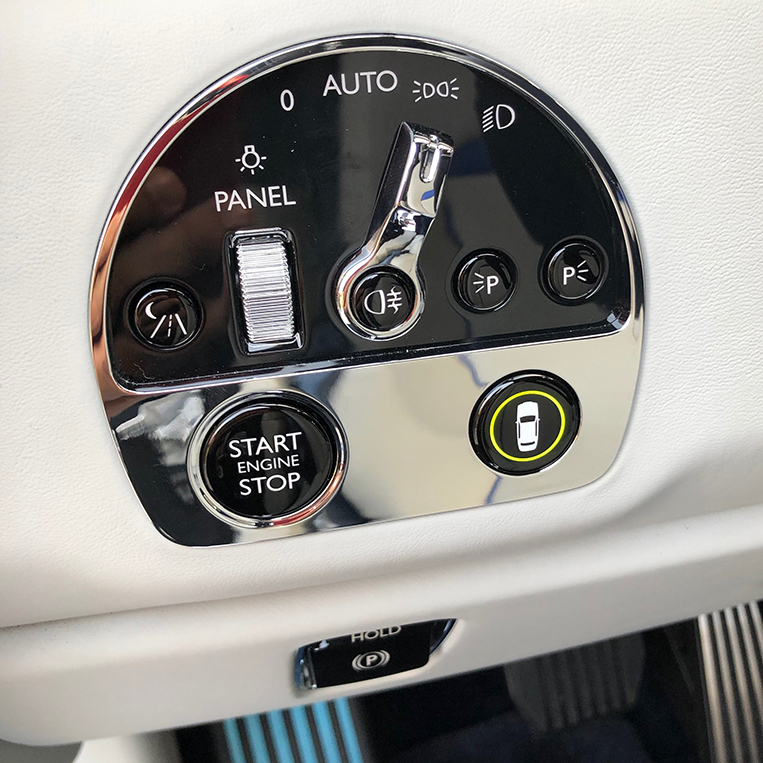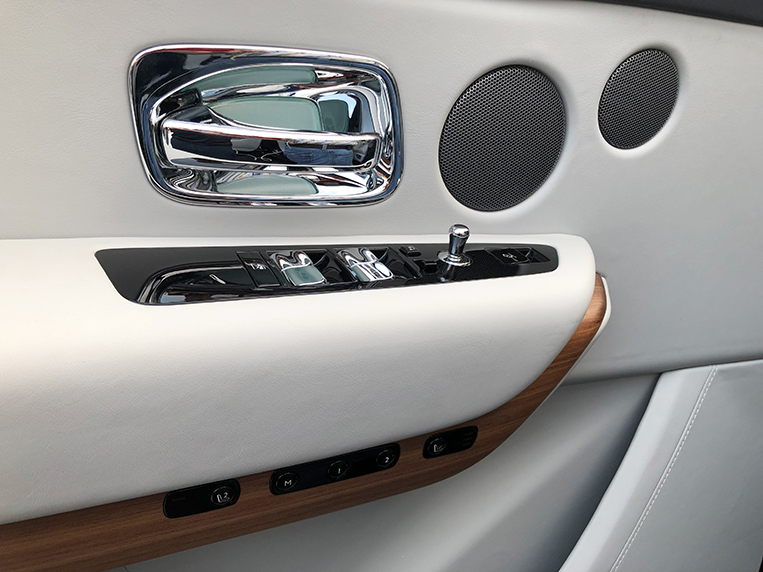 With all of the above considered, is the Cullinan really worth the price which the Philippine distributor is asking for it? In the United States, the car sells for just $325,000 (P16.9 million). In our market, unfortunately, the importer/seller needs to pay a pile of taxes (besides shipping-related expenses) to safely and legally bring such a vehicle to our shores. Of course, there is also the matter of ensuring that proper after-sales service is provided to the buyer long after the purchase is done. And let's not forget that said distributor will need to cover warranty issues and treat the customer to a second-to-none ownership experience. All of the above costs money, which should all but guarantee that a gray-market vendor will cut corners.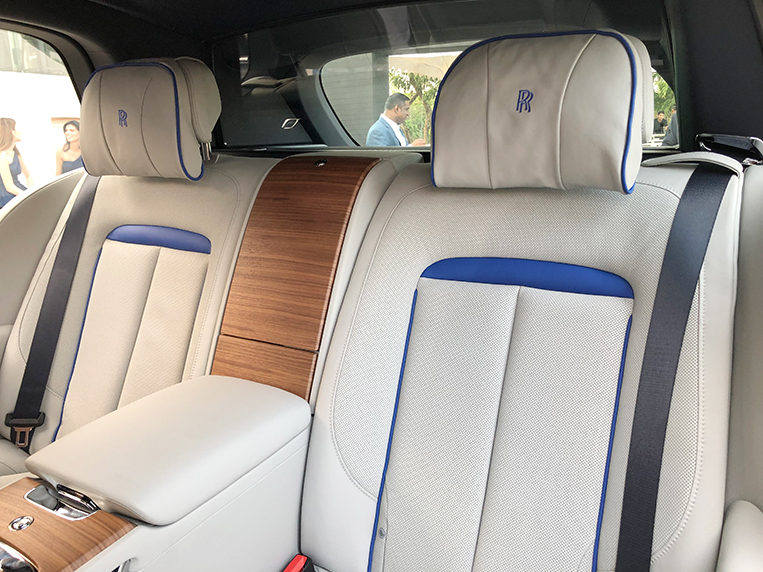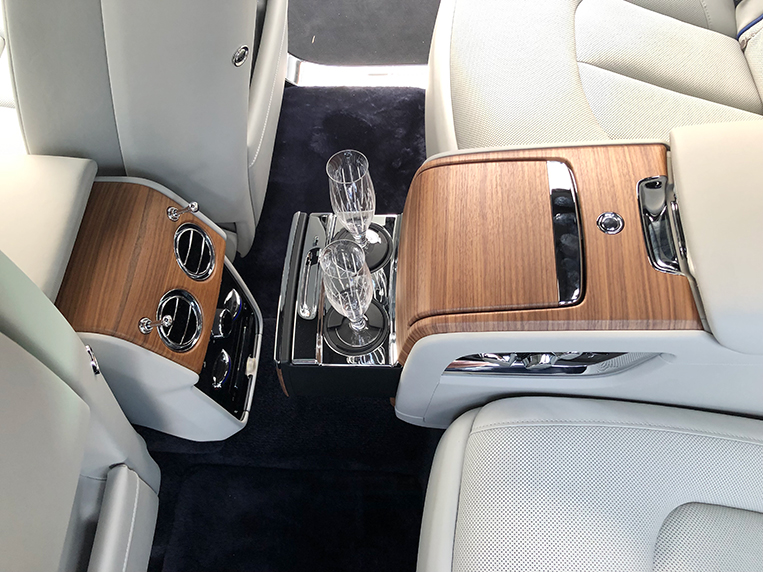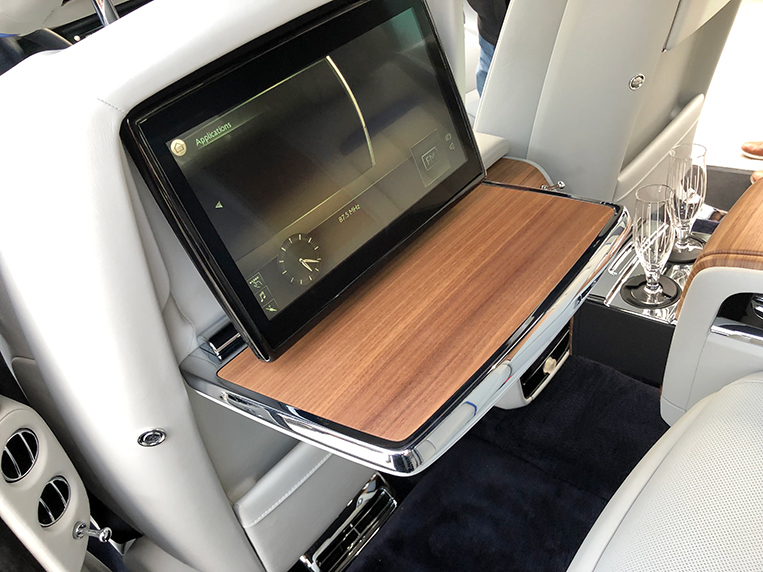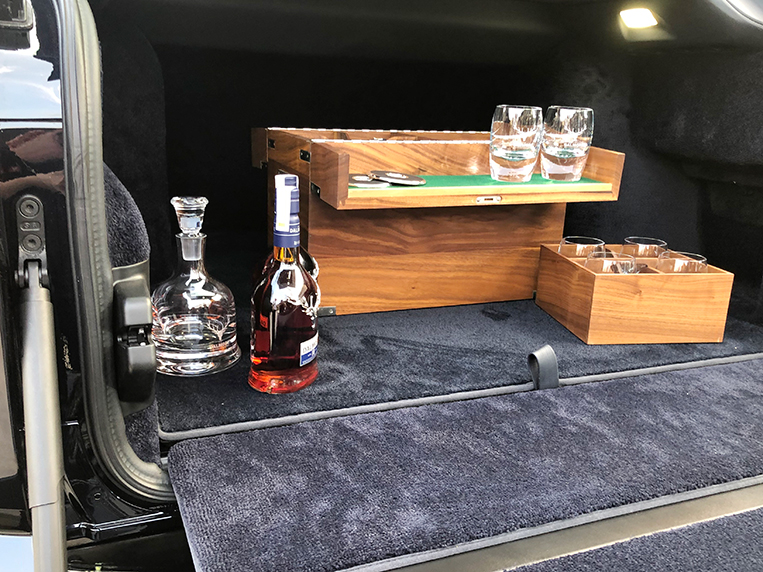 The bottom line is this: The Cullinan is unlike anything you've ever driven or ridden out there. It is crafted for that infinitesimal percentage of the market that can afford a way of living high above what we common folks are accustomed to. For those on the other side of the fence who can afford a P100-million mansion in Forbes Park, the Cullinan is an attainable item—even if it doesn't make sense to the rest of us. For these individuals, there's no price cap for something that makes them feel good.