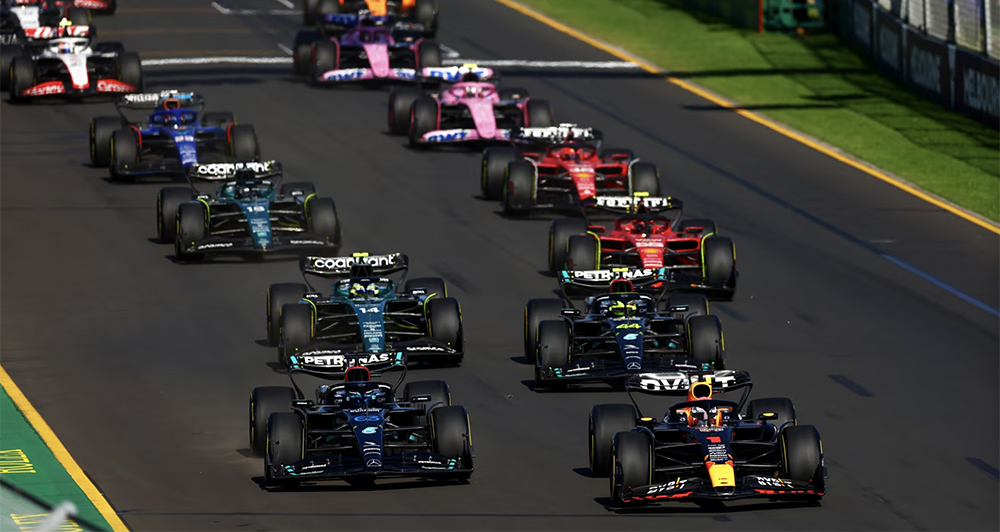 We're just about halfway into this year's Formula 1 season, and the 2024 calendar has already been announced. The sporting body aims to have 24 races—similar to this year's original plan.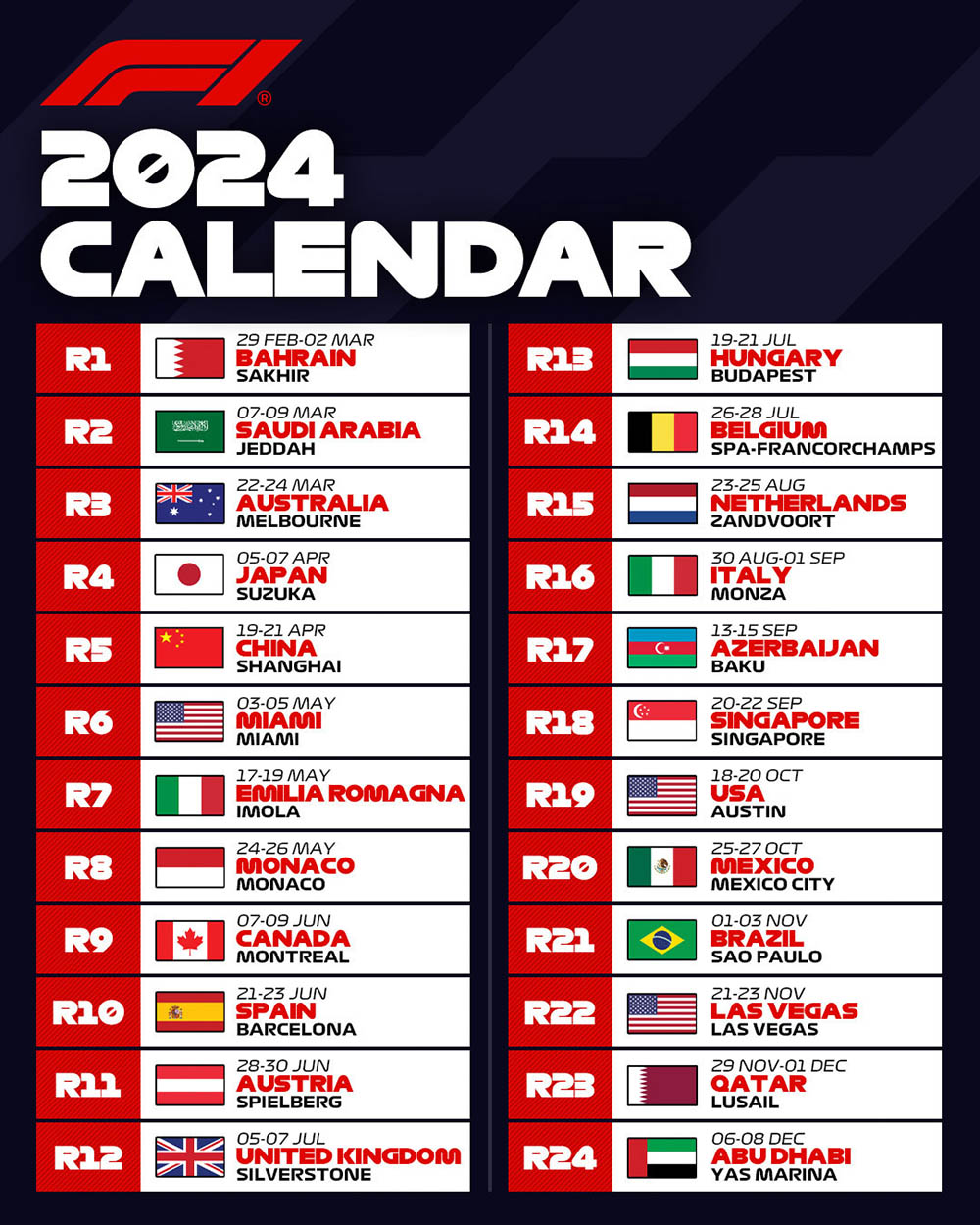 But this time, there is greater emphasis on regionalization for the sake of sustainability. Basically, the sport is trying to cut down on logistical costs by placing nearby events closer to each other in the calendar. Japan will be held in April, after Australia and before China.
Meanwhile, Azerbaijan will be held in September, in between Italy and Singapore. And Qatar will be back-to-back with Abu Dhabi, the final race on December 8. The season opener will still be in Bahrain on March 2. But because of Ramadan, the race there and the one in Saudi Arabia will be held on Saturdays.
As part of its Net Zero 2030 commitment, F1 aims to completely offset its carbon footprint in seven years by using more sustainable fuel and renewable energy, as well as minimizing travel and freight. Looking at the 2024 calendar, does the schedule make sense to you?