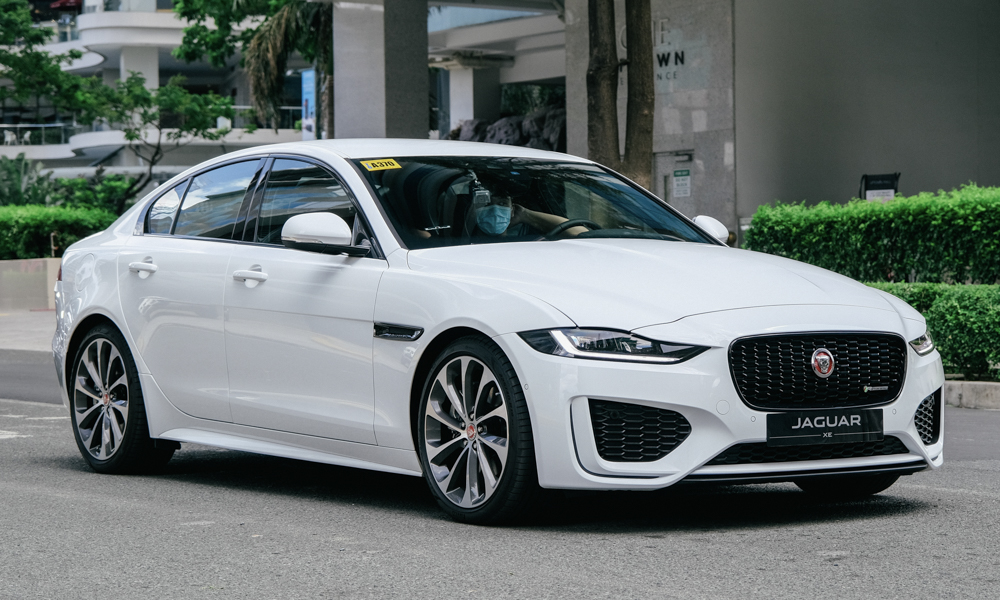 "Luxury" is a broad term. When applied to cars, some general expectations arise. A plush interior filled to the brim with fancy tech, a ride soft enough to make every executive's commute on Philippine roads bearable, and a car that would make people think, "What does this guy do for a living?"
Now, let's talk about "sportiness." Usually, people assume that the car would haul ass, make loud noises out of the exhaust, and take corners really well. All while having aesthetics that screams, "HEY, LOOK AT ME! I'M FAST!"
It's rare enough that a car succeeds in both aspects, but I'd say that the Jaguar XE R-Dynamic does just that—and even leaves me emotionally attached to it when I returned it.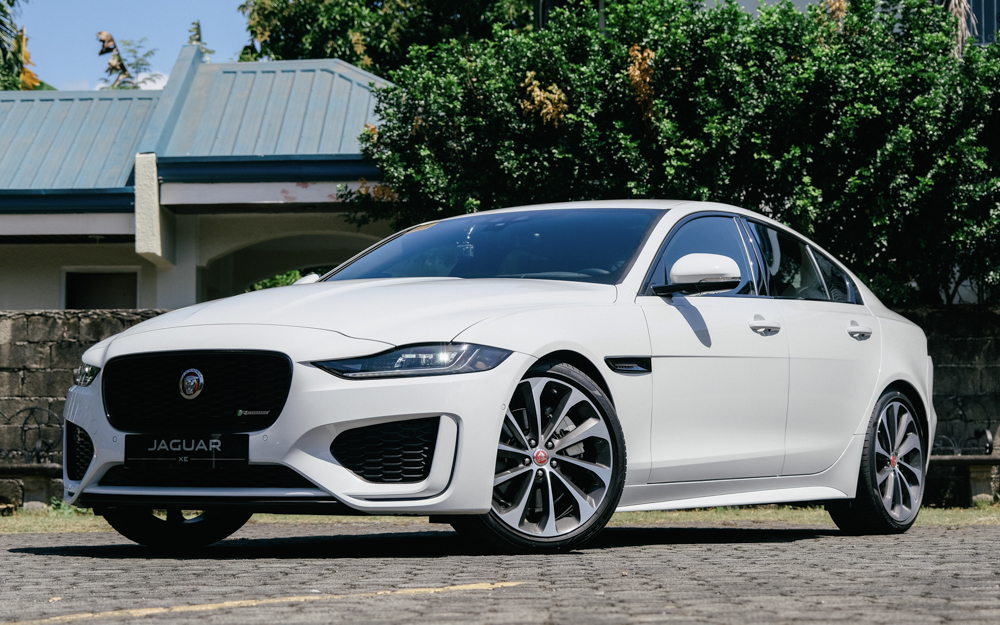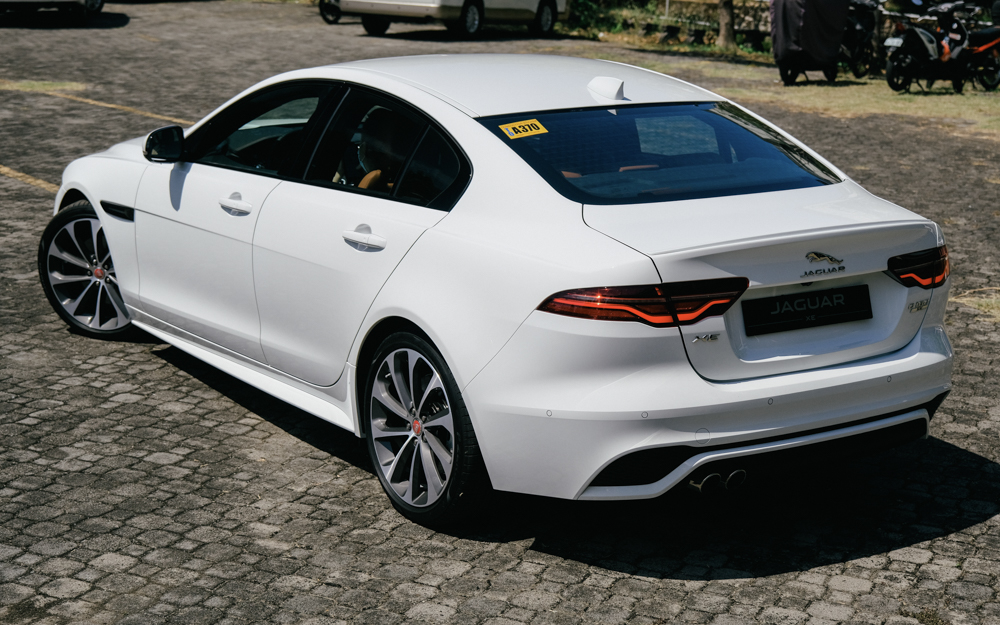 This specific test unit comes with a 2.0-liter in-line-four turbodiesel from Jaguar Land Rover's Ingenium series. It puts out a respectable 178hp and 430Nm, and is mated to an eight-speed automatic transmission. You won't have to worry about this car burning a hole in your wallet, though, as it is quite economical. Putting it through three days' worth of Metro Manila traffic produced a fuel-consumption figure of 8.4km/L—a respectable figure in my opinion.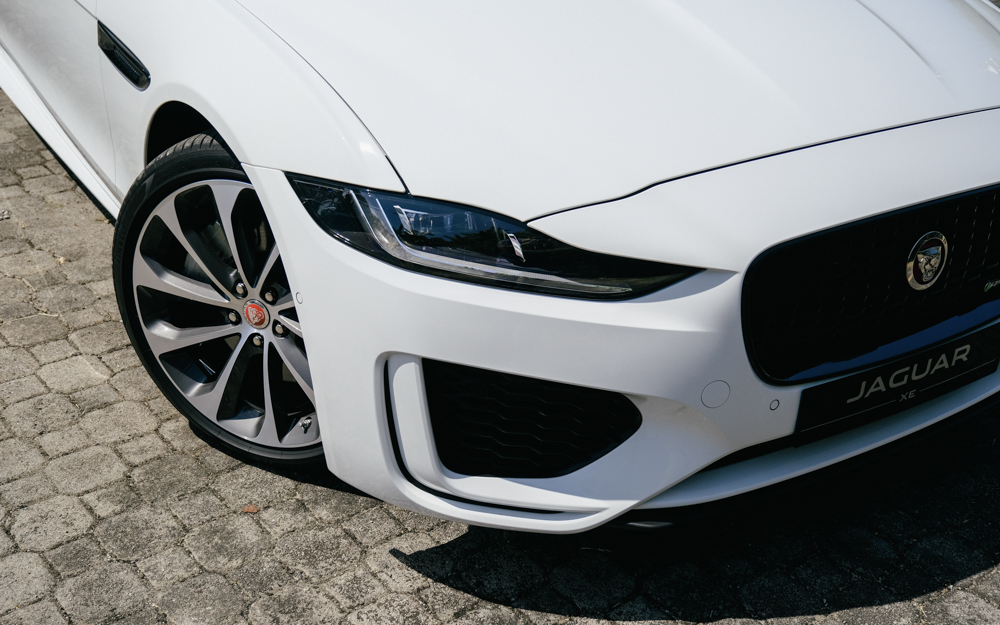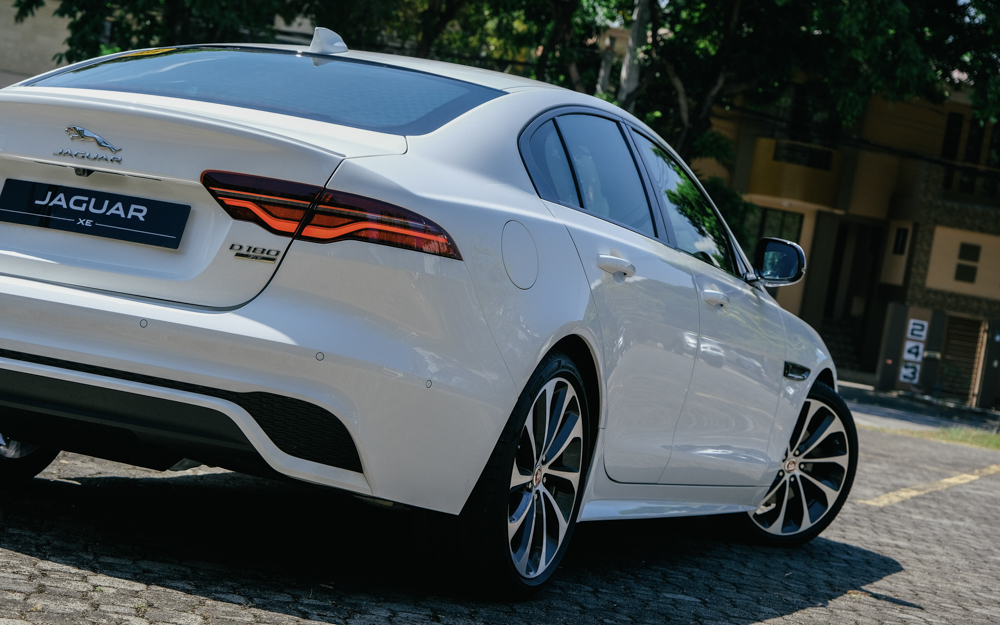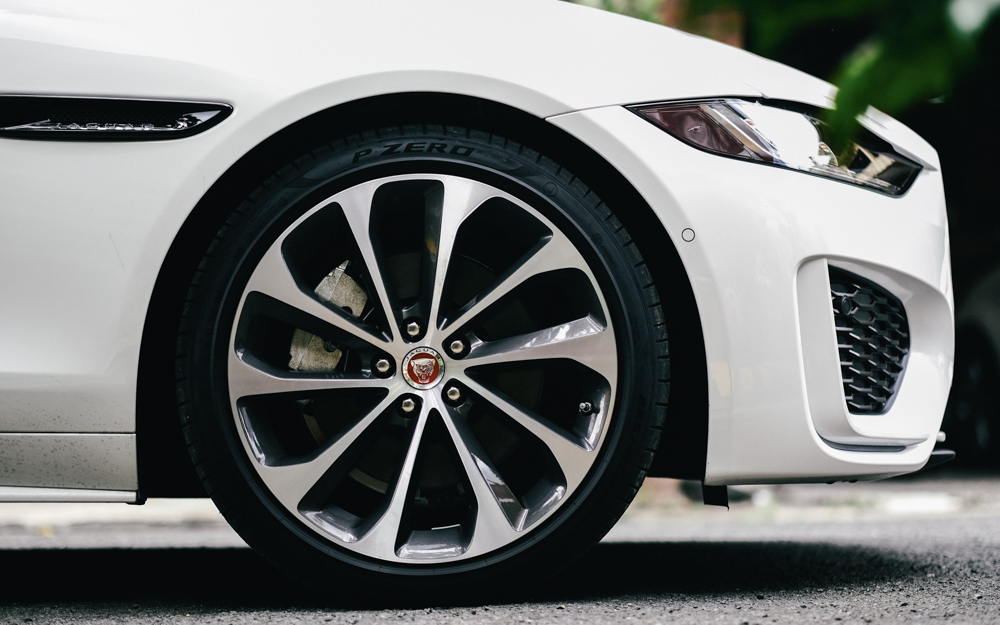 Though not on the same level of power as its rivals with bigger, more powerful engines, the XE is quite a joy to drive. Its driving dynamics can be either refined or sporty when the situation calls for it, thanks to different drive modes: Comfort, Eco and Dynamic.
The difference between these modes is staggering. Eco is obviously designed to help you save as much fuel as possible by sandbagging the car's performance. If you desire a little more excitement in your daily commute, switching to Dynamic mode will sharpen its throttle response and hold gears longer. If you prefer something less intense, Comfort mode will smooth out the power delivery.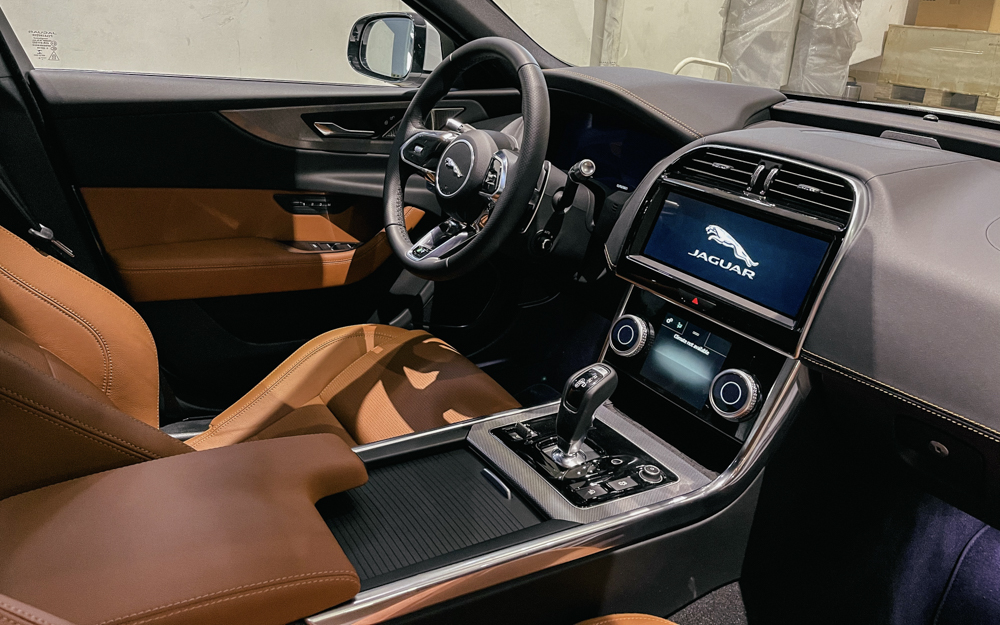 According to my passengers, ride comfort in the XE is good but not floaty. The car also has very little body roll when going through corners, which allowed me to (responsibly) show my friends how capable the car was. The XE's size is roughly similar to my personal Toyota Corolla Altis, so navigating through traffic and tight streets was possible with relative ease. That said, this is a luxury sedan with sporting intentions, so it really does respond well to spirited driving.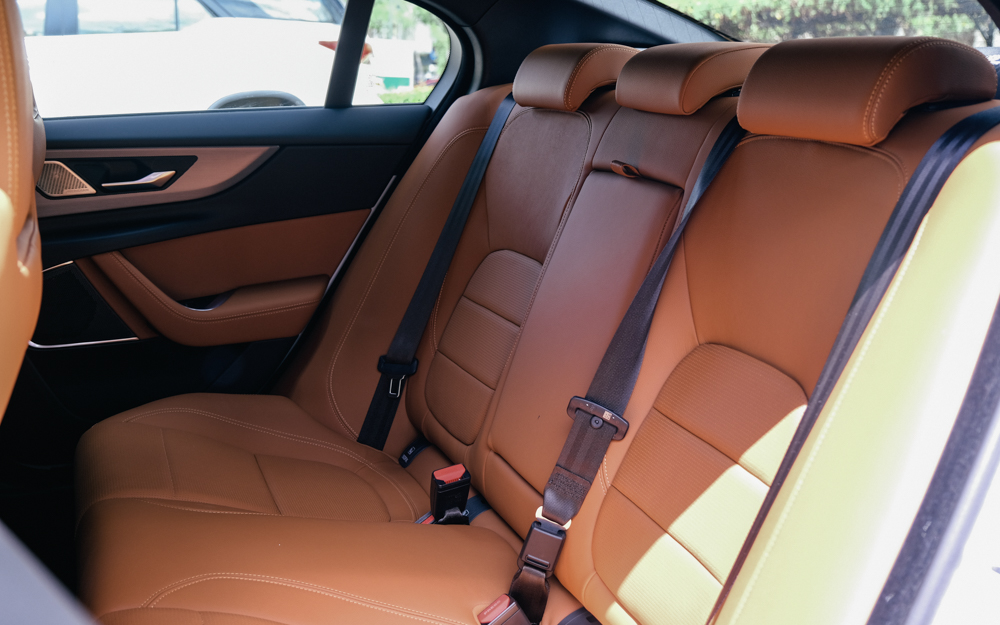 The design is easily the best feature of the XE. Simply seeing the car for the first time will make you stop and stare. It was penned by Ian Callum, designer of the F-Type, and it's easy to see where the car's good looks came from. The XE has an understated but refined styling with the right touch of sportiness all around the body. The car doesn't have the aggressive contours and elements found on its contemporaries, but utilizes smooth, flowing body lines instead. Several people in some fairly upscale villages even approached me to compliment the car's good looks.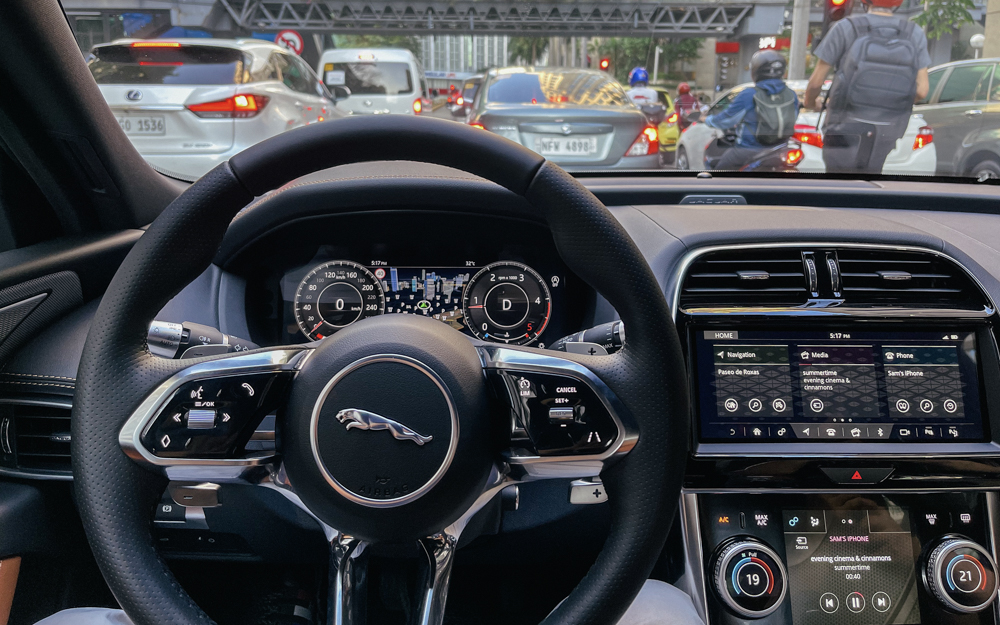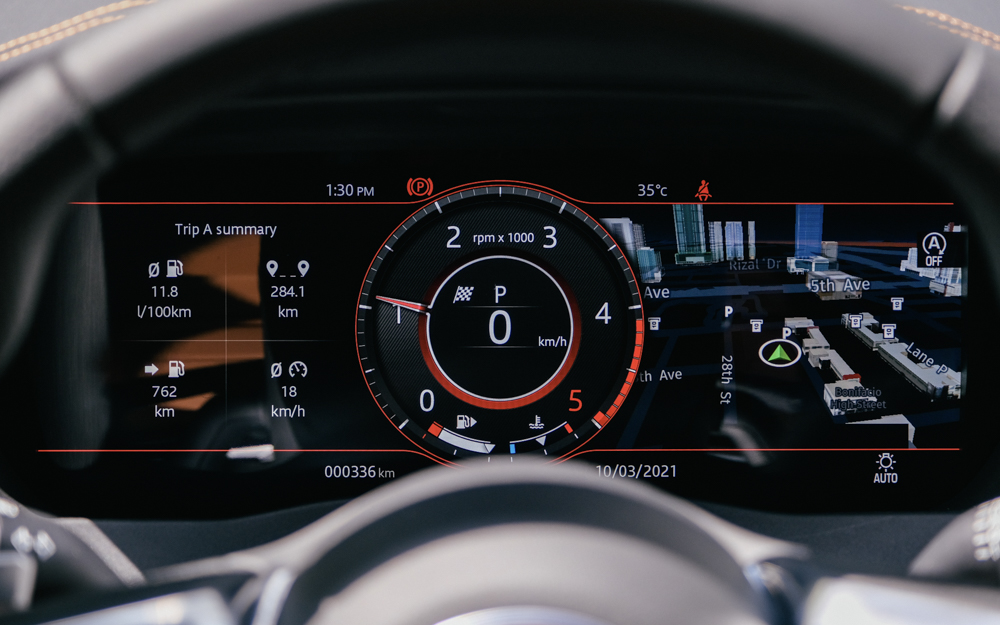 Stepping inside will wow you more. A single unbroken line forms a cockpit-like surround just above the leather-lined dashboard. The beautiful combination of excellent craftsmanship and technology with tan leather and aluminum adorning the interior is a visual and tactile delight that will please everyone who experiences it.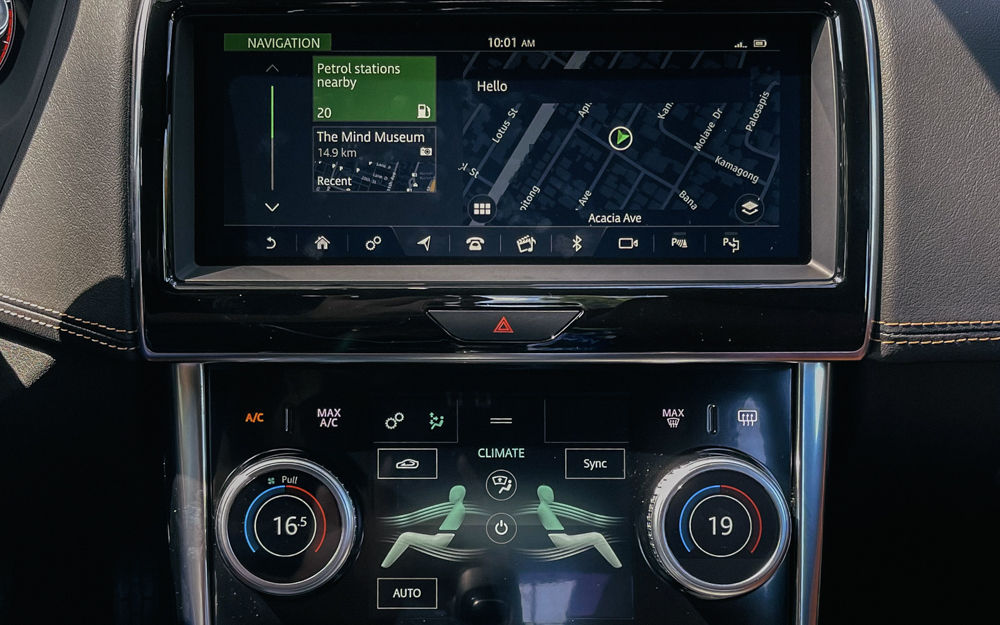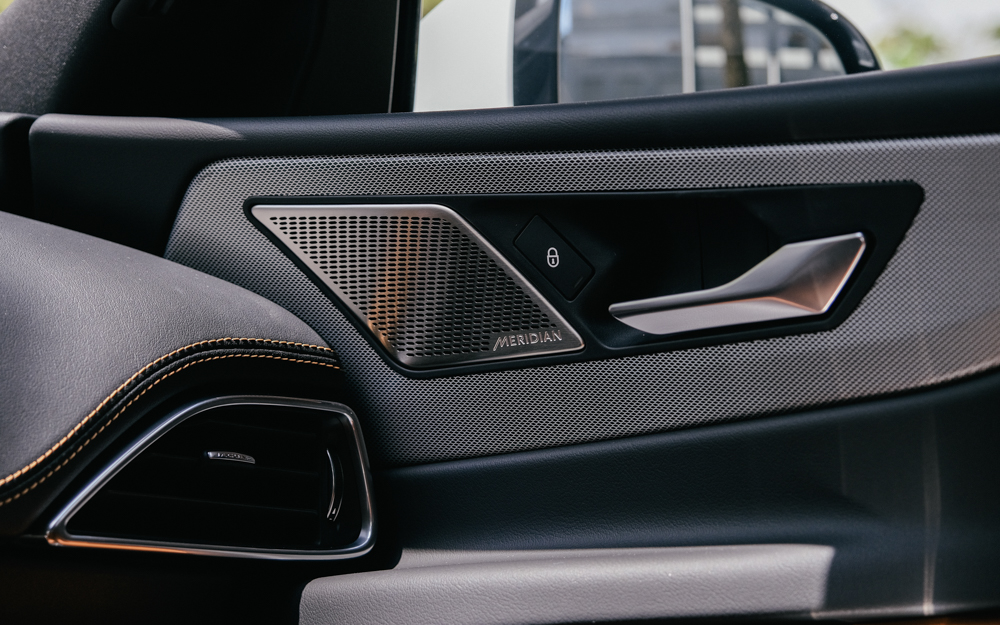 Obviously, the driver's seat is the best one in the house (or car). It has a sitting position that makes you feel one with the machine, with proper bolsters and lumbar support, too. And while your front passenger can have the same experience, rear occupants won't have as much of a good time. The back seats are a tad cramped for taller people. There's also a hump in the middle, so a fifth passenger will be pressed for legroom. You can put a lot in the boot, though. With a volume of 455L, it's quite practical for a luxury sports sedan.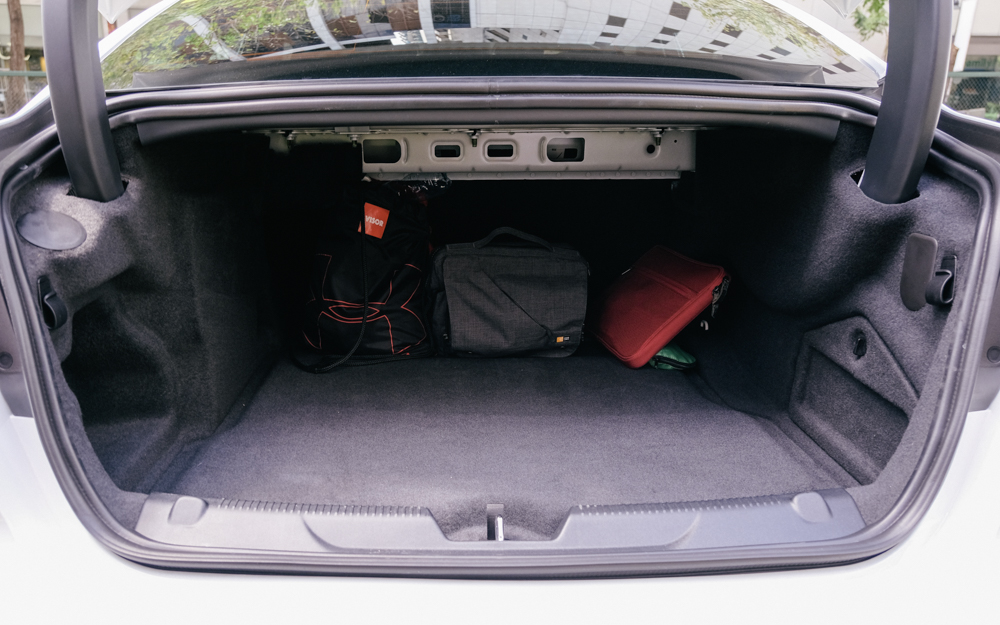 The car also has its fair share of tech goodies. There are three screens: an interactive driver's display (basically a configurable gauge cluster), a 10-inch widescreen monitor at the top for the infotainment system, and a bottom touchscreen for climate control and the media player. The interface is responsive and easy to use, and the built-in navigation works surprisingly well on our local roads.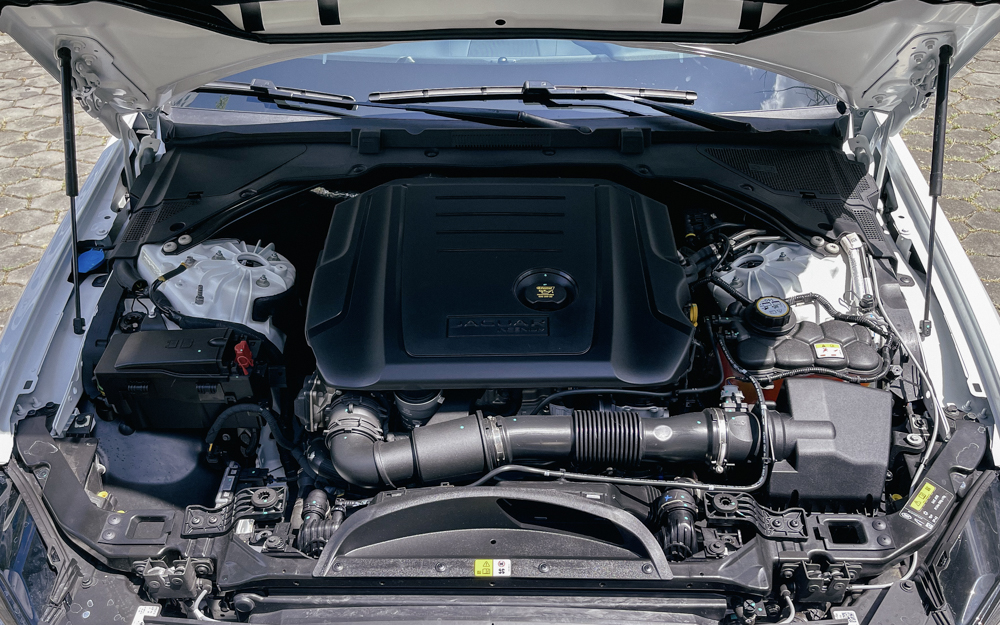 However, there are some odd omissions considering the price (P4,390,000) you pay for one of these. Jaguar's cars usually have "feature packs," which add amenities like always-on Internet access and smartphone connectivity for Apple and Android devices. The test unit didn't have those, but I was assured that these would soon be included. The unit did come with useful driver aids and a wireless charging pad, but the 11-speaker Meridian sound system takes the cake. Simply put, I've never heard FM radio sound so good.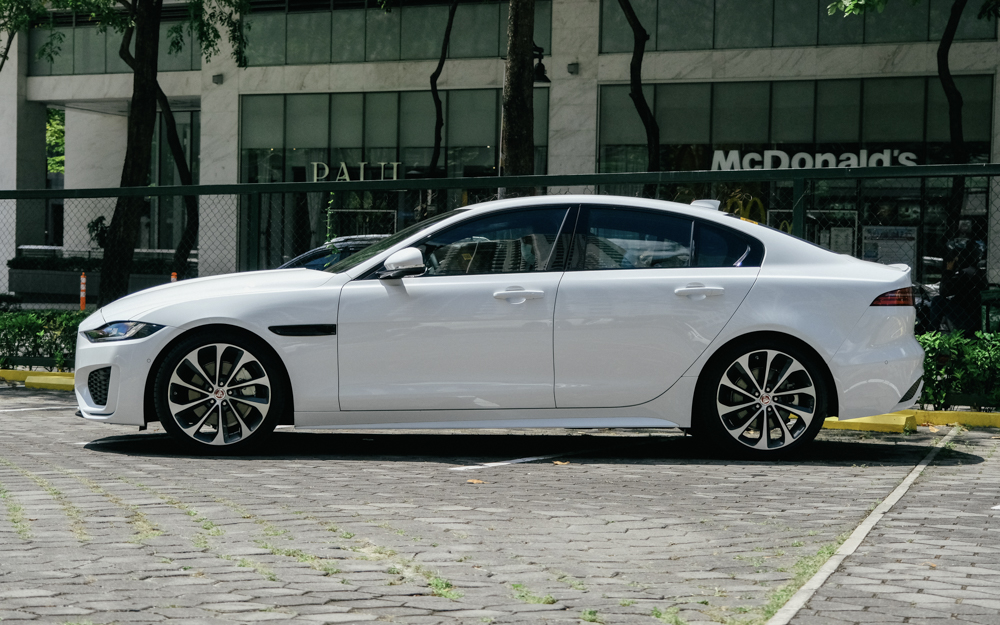 If you're in the market for a car in this segment and want to stand out, I would highly recommend the XE over its competitors. This vehicle will surely turn heads wherever it goes, and is always guaranteed to put a smile on your face whenever you get behind the wheel.
JAGUAR XE R-DYNAMIC SE 2.0 DIESEL
| | |
| --- | --- |
| Engine | 2.0-liter four-cylinder turbo diesel |
| Transmission | 8-speed automatic |
| Power | 178hp @ 4,000rpm |
| Torque | 430Nm @ 1,750-2,500rpm |
| Dimensions | 4,672mm x 1,967mm x 1,416mm |
| Drive layout | RWD |
| Seating | 5 |
| Price | P4,390,000 |
| Upside | Head-turning looks, excellent interior build quality, and sporty driving dynamics. |
| Downside | Pricing nearly overlaps the larger XF, and the rear seats are a bit cramped. |