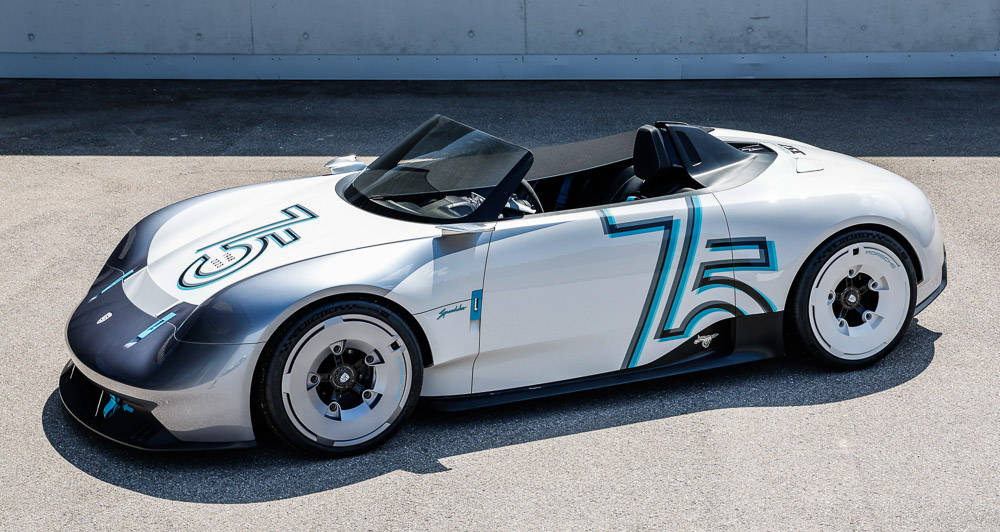 Early this year, Porsche kick-started its 75th-anniversary celebrations by unveiling the Vision 357. The work of Style Porsche clearly pays tribute to the brand's first sports car, the 356.
The 356 came in coupe and open-top forms, with both styles going hand in hand. To reflect this idea from the beginning, it made perfect sense for Porsche to unveil two concept cars. The Vision 357 Speedster premiered at the Goodwood Festival of Speed, celebrating 30 years of the annual motorsport festival in England.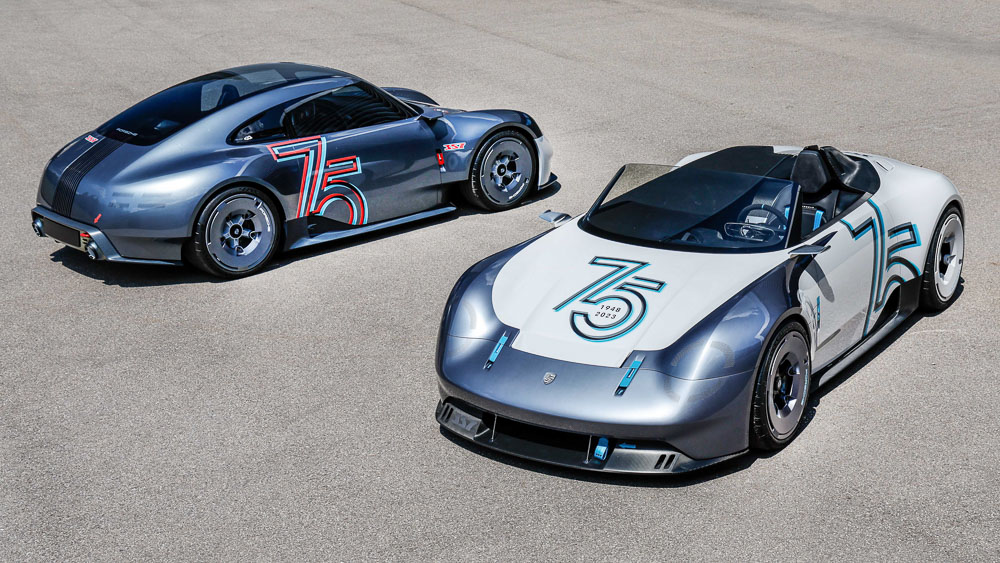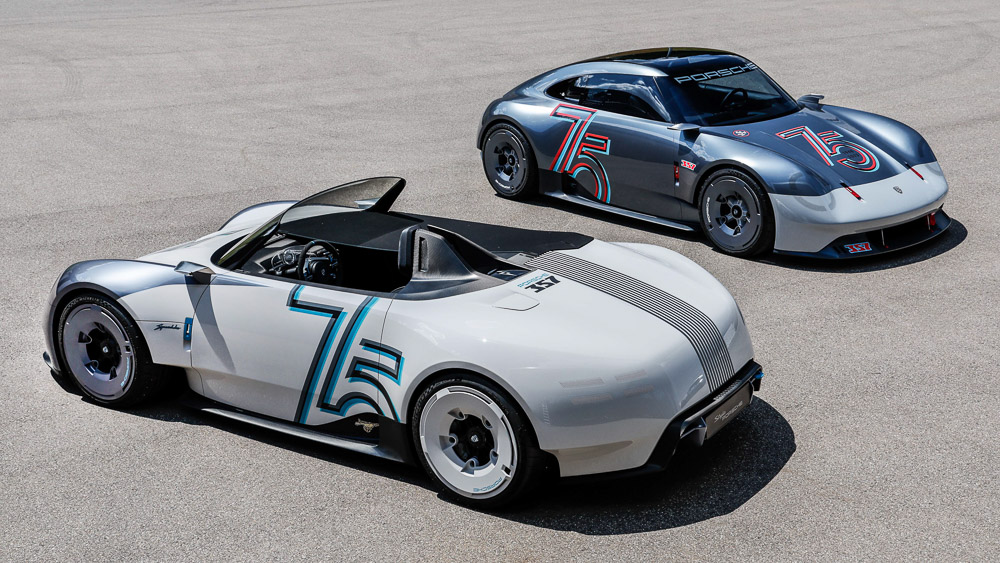 Like its all-electric sister concept, the Speedster is based on the 718 Cayman GT4 ePerformance—the chassis of the 718 Cayman GT4 Clubsport and the electric motors and the battery of the Mission R.
Resembling the speedster elements are the low windshield, a tonneau cover on the right side of the car, and a carbon rollover element protecting the driver's headrest. Right behind is the charge port door and the anchor for the top.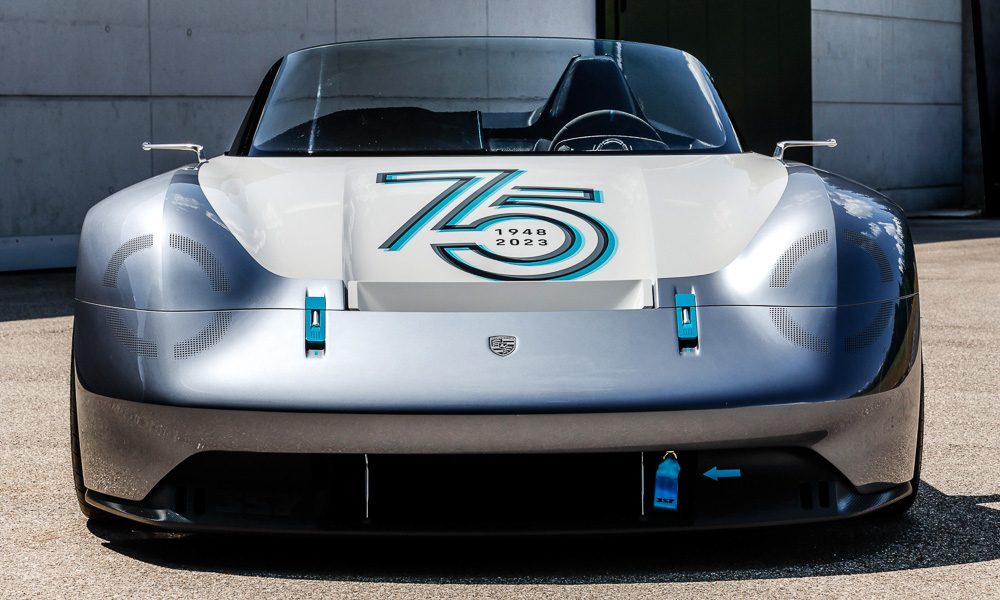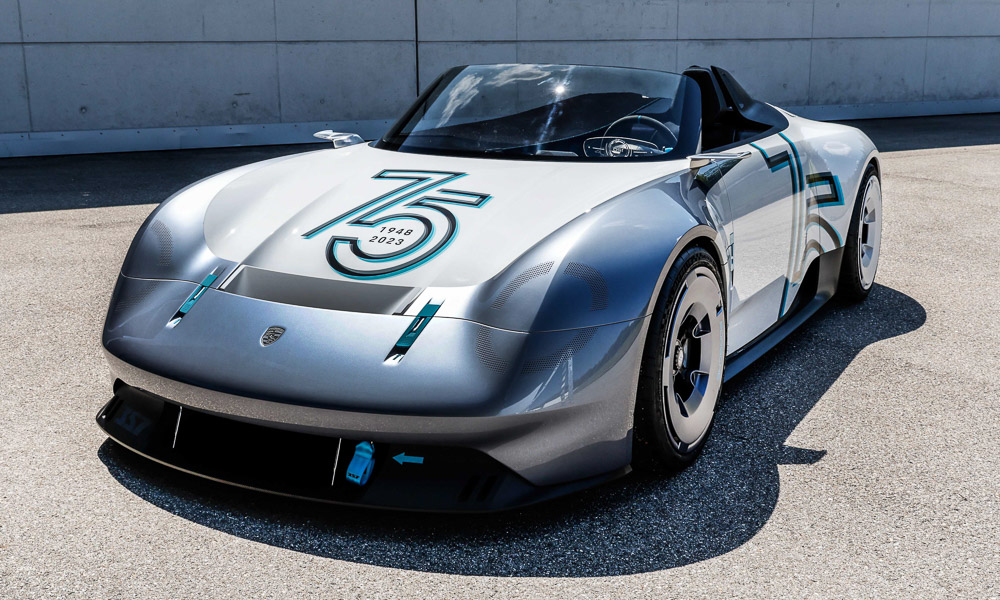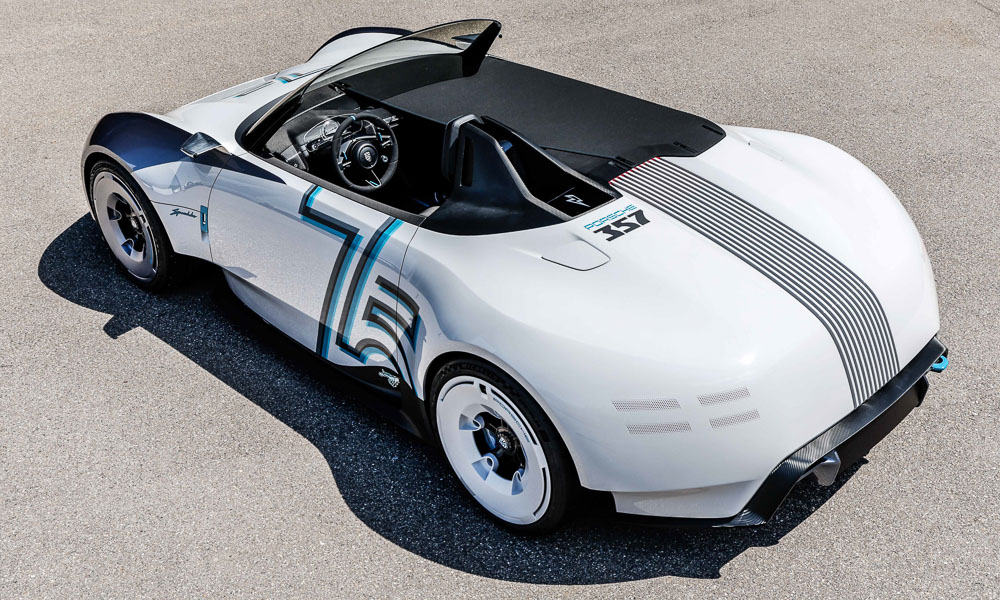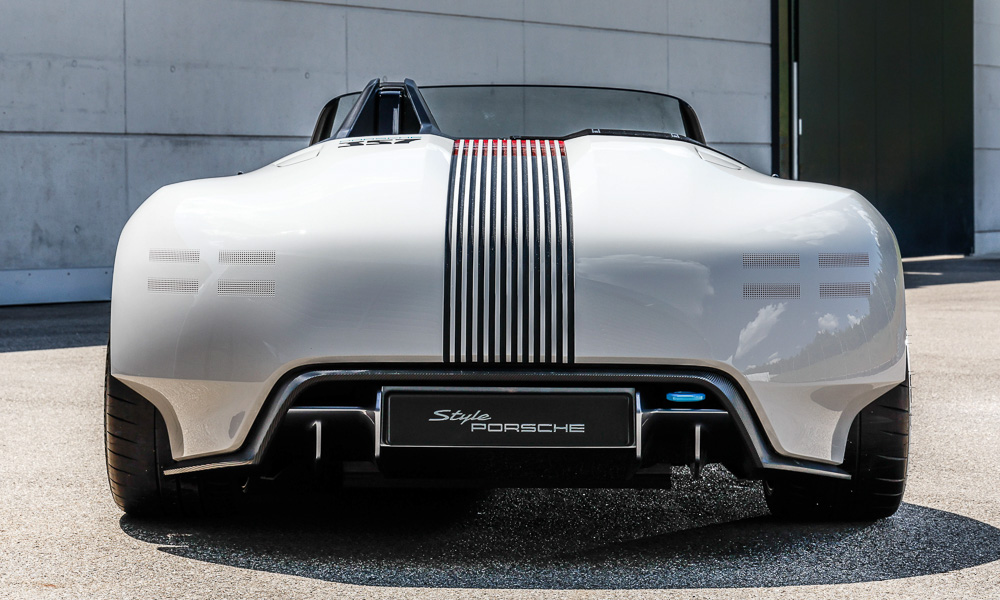 Exterior details from its sister concept are the round four-point headlights, the rectangular four-point taillights, and the vertical grille.
The Vision 357 Speedster is finished in two gray tones: Marble Gray and Grivelo Gray Metallic. The front bumper, the fenders, and the front wheels are painted in the darker shade, providing a contrast with Miami Blue lid holders and the "75" anniversary badge.
Adding to the retro look are a set of 20-inch magnesium wheels with carbon-fiber hubcaps and central locks, taking after the 205mm bolt-pattern 356 wheels.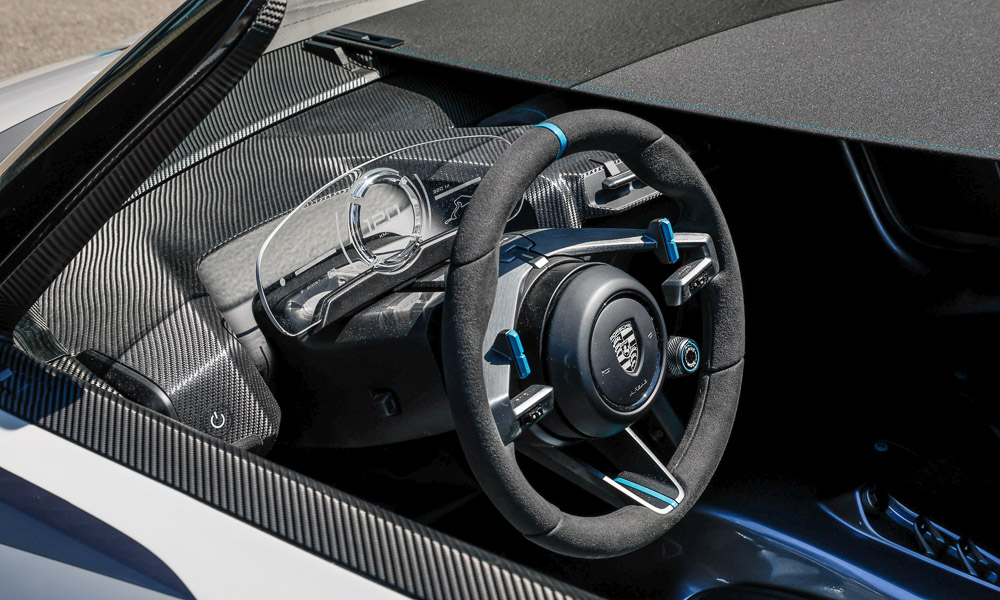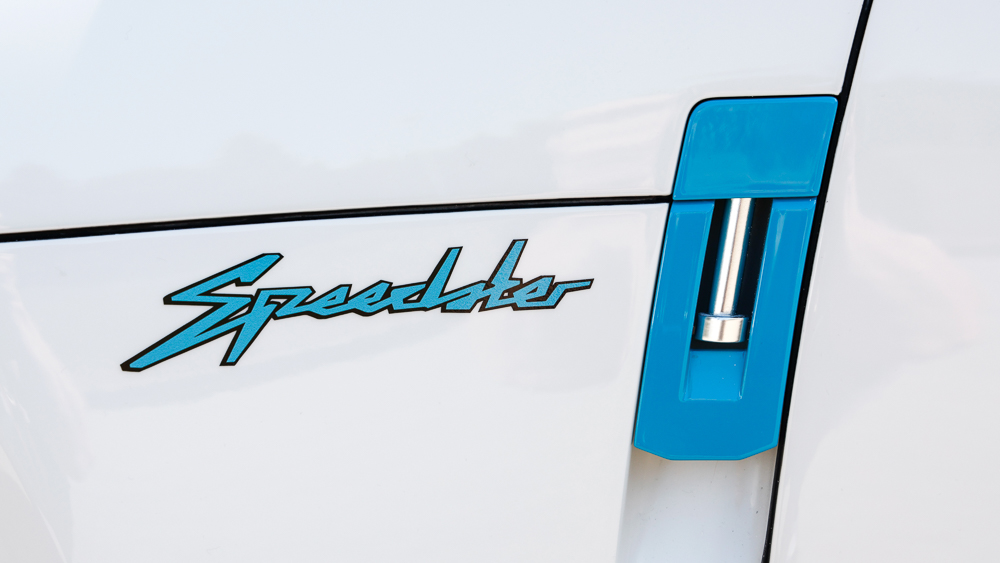 The interior displays the Speedster's purpose with only the bare essentials. The dashboard is done in a carbon-weave finish matched with a transparent instrument cluster, a lightened steering wheel, and a CFRP seat shell with Race-Tex-covered pads. The steering wheel center marker, the controls, and the straps in Miami Blue, meanwhile, keep a consistent motif inside and out.
After its unveiling at the Goodwood Festival of Speed, the Vision 357 Speedster will be on display at "Rennsport Reunion 7" at Laguna Seca in the US on September 28.