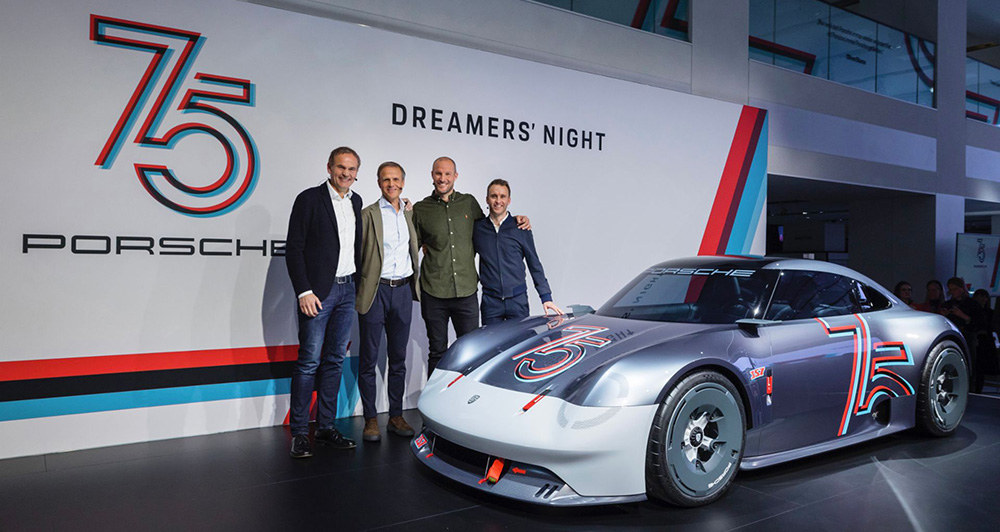 Depending on whom you ask, the anniversary of Porsche is either 1931 or 1948. From our previous article five years ago:
It is true that Ferdinand Porsche founded his company in 1931, but in the beginning, it served merely as a design and engineering office for clients. In fact, this was how Mr. Porsche ended up creating the Volkswagen Beetle in the 1930s.
It was not until 1948—with the release of the 356 sports car—that Porsche manufactured its own vehicle (meaning one that carried the Porsche name).
So, if you subscribe to the 1948 milestone, Porsche is turning 75 this year, and to celebrate the creation of the first-ever model from the Stuttgart marque, the Style Porsche team has unveiled the Vision 357 to remind us what its glorious past brought into the sports car industry, and showcase its green future for gas-powered enthusiasts.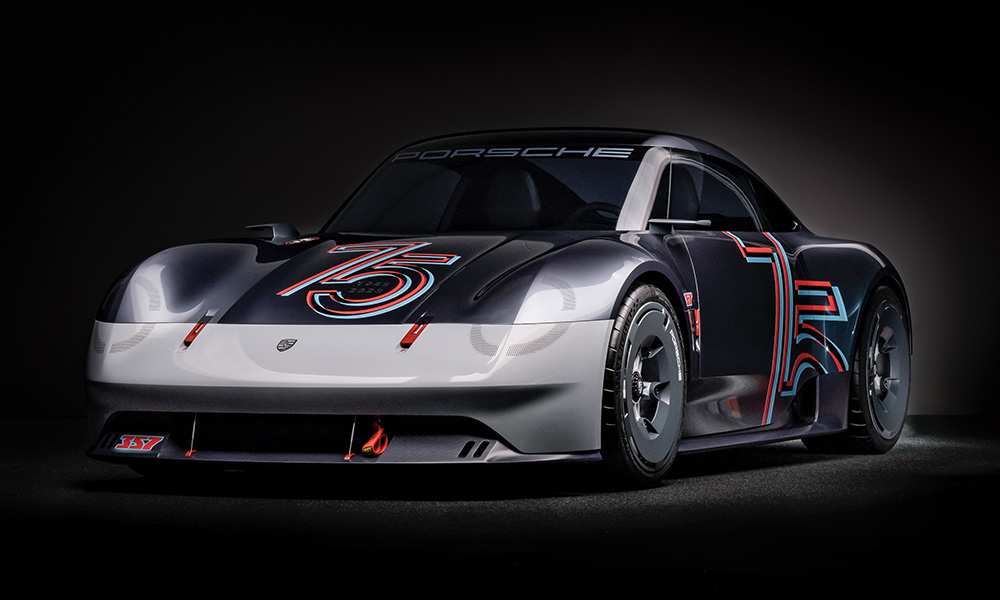 The Vision 357 pays homage to Ferdinand Anton Ernst Porsche, son of founder Ferdinand Porsche Sr., and his influences that brought his father's company into the limelight of sports cars. The iconic body lines harken back to the Porsche 356, which was first released in 1948 and sold over 78,000 units worldwide in coupe and cabriolet versions up until 1965. Underneath the skin is the chassis of the 718 Cayman GT4 that theoretically has the same 4.0-liter naturally aspirated flat-six engine producing 490hp and 450Nm.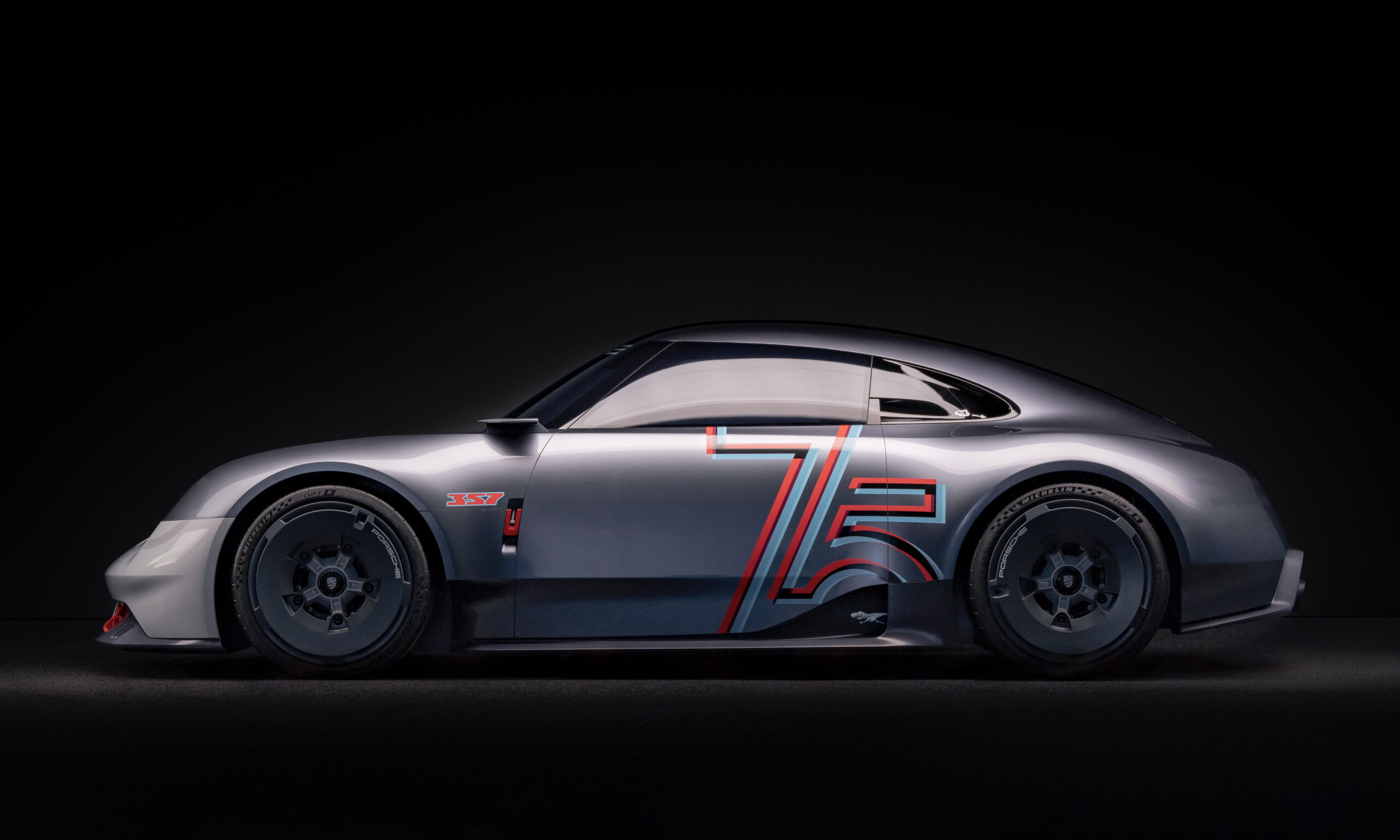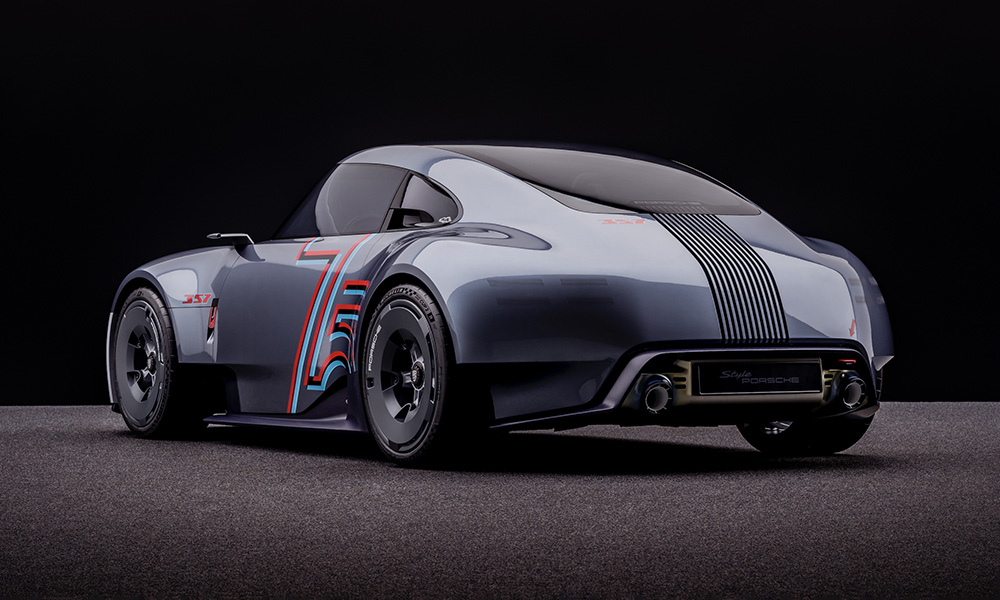 Aside from the iconic teardrop shape, other visual throwbacks include the circular headlights, the vertical slat grille, and the set of 20-inch magnesium wheels with carbon-fiber hubcaps.
Other unique highlights of the concept are its sole compatibility with eFuel, highlighting the company's initiative to develop carbon-neutral synthetic fuels; and the natural fiber-reinforced plastic material, previously seen in the Mission R concept, molded on the side skirts.
As this is more of a design exercise, the Vision 357 is not going to see production or drivability any time soon. It is currently on display at Porsche's "Driven by Dream" exhibition in Berlin, Germany, until mid-February.