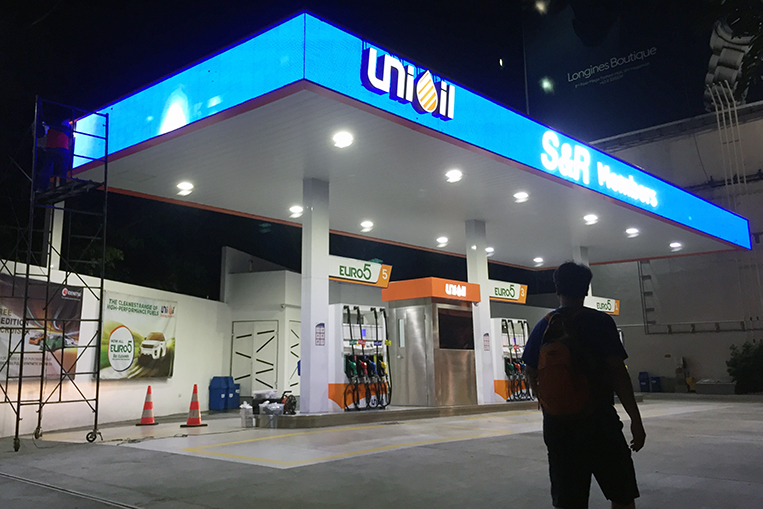 As I was driving my family home from Parañaque to Mandaluyong late one evening, I came across a chaotic intersection entering the West Service Road. Since both my left and right front windows were fogged up, I had to roll them down so I could safely navigate through the insane maze of cars and trucks at said intersection. Unfortunately, this allowed exhaust smoke into the cabin, and my poor kids inhaled some of that dreadful stuff. I shook my head in dismay and opened all windows as I began cruising to air out the toxic fumes.
Upon entering EDSA's northbound lanes, I remembered the Philippine Electric Vehicle Summit I attended last month and wondered how soon our country could truly adapt to this cleaner form of mobility. Minutes later, destiny led me to discover a new Unioil fuel station on EDSA leading to the Guadalupe Bridge. It sure was a sight for sore eyes. Why? Well, aside from the fact that my ride needed a fill, I was delighted to realize this outlet is equipped with an EV charging station. I literally had to take a second look to make sure I wasn't seeing things.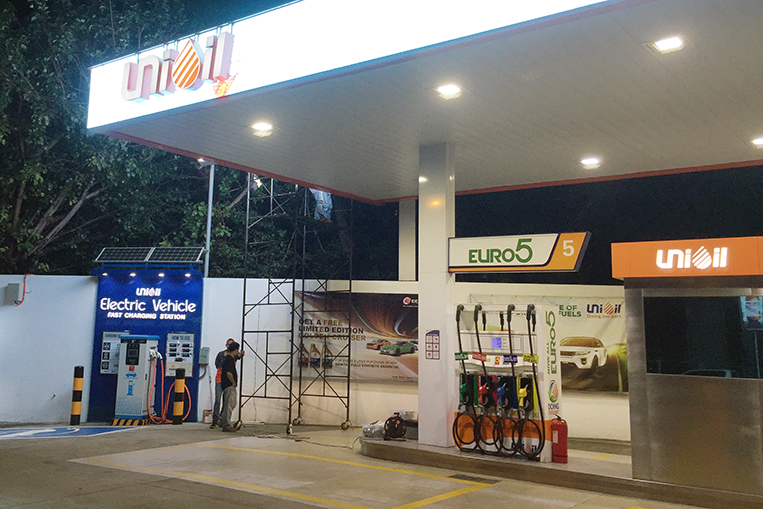 I found out from one of the station attendants that the charging bay had been installed a few weeks ago. Of course, I asked him if he had ever witnessed anyone use it. He mentioned personally seeing at least two customers plug into the equipment—one of which was a top Meralco executive.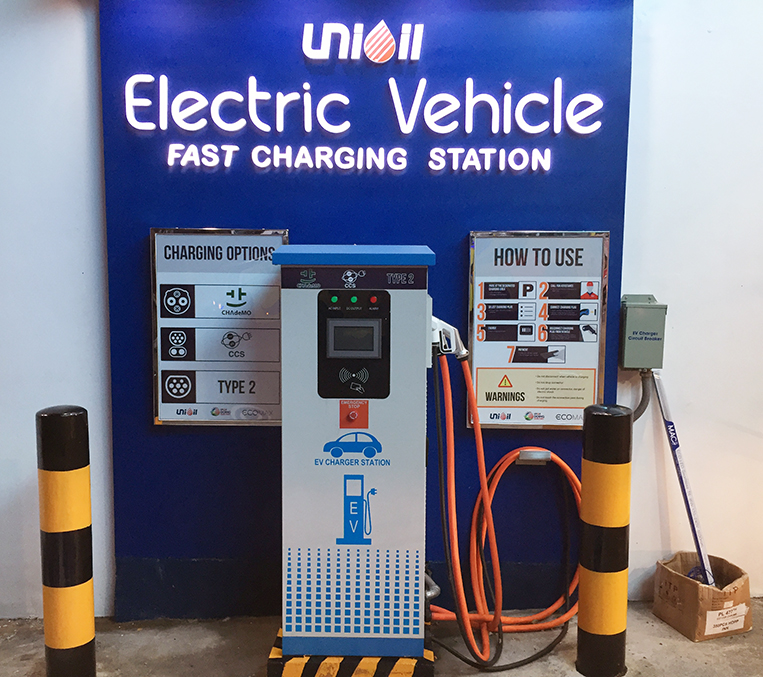 Even in my exhausted state, I suddenly felt energized and optimistic upon seeing infrastructure supporting greener motoring this early. I looked up Unioil's official Facebook page and learned that this is actually the company's second EV charging station (the first one is located on Congressional Avenue Extension in Quezon City). Kudos to this oil firm for leading by example, providing the first (to our knowledge) EV charging stations in the country.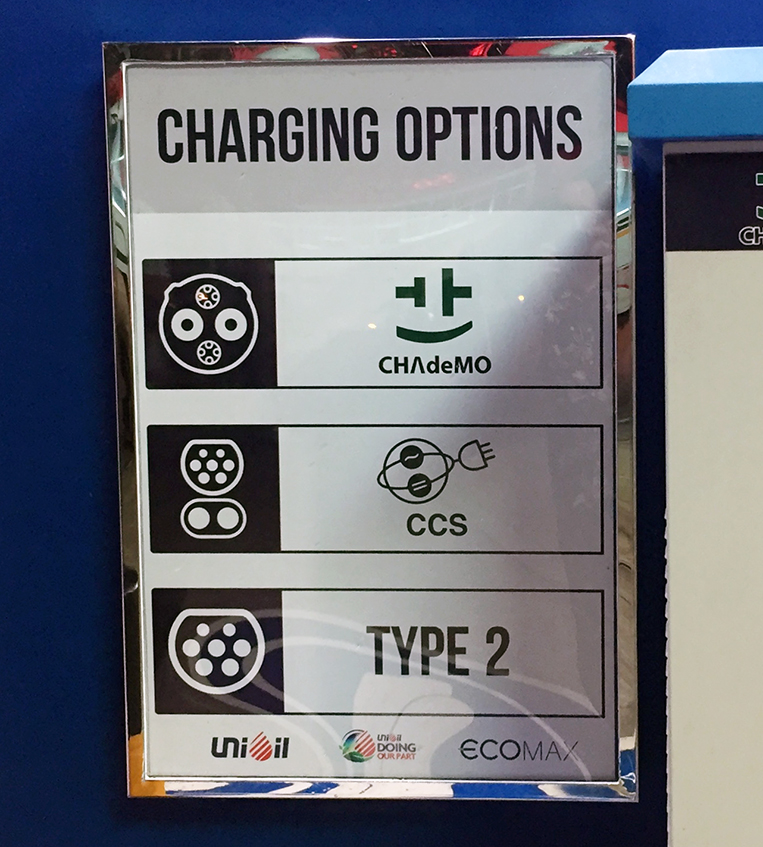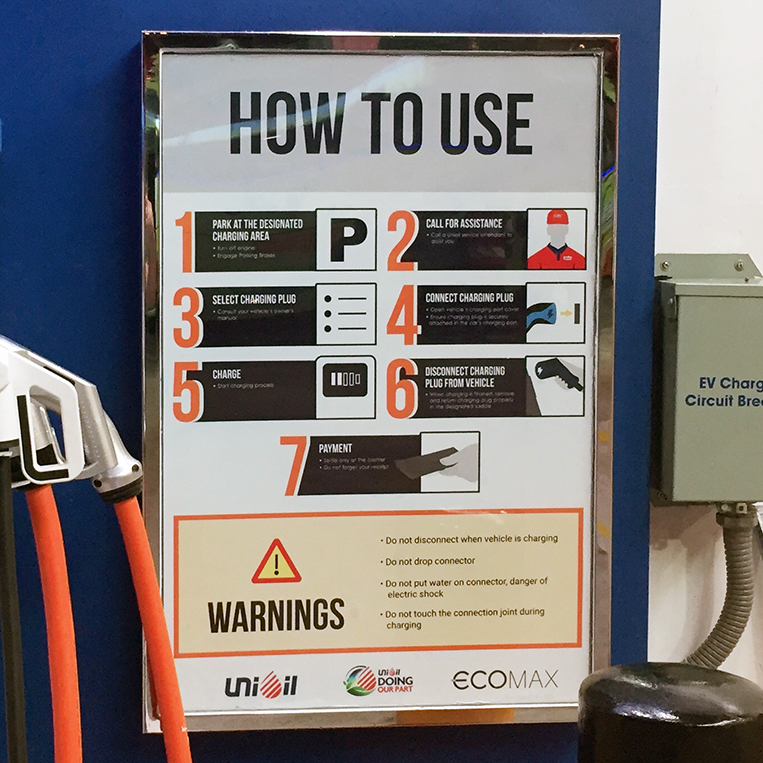 My wife and I then discussed what our next family car would be. She had set her mind and heart on a specific vehicle already, but after our encounter with the EV charging outlet, her choice may very well change. For now, it seems better to wait a bit longer for the sake of zero emissions and cleaner air for our children.
We hope that fuel and energy companies like Unioil will remain steadfast in their plans to support electric mobility. The development of EV infrastructure will go a long way toward convincing Filipino motorists to eventually embrace this automotive technology. It's high time we all woke up and took sustainable means of transportation seriously.