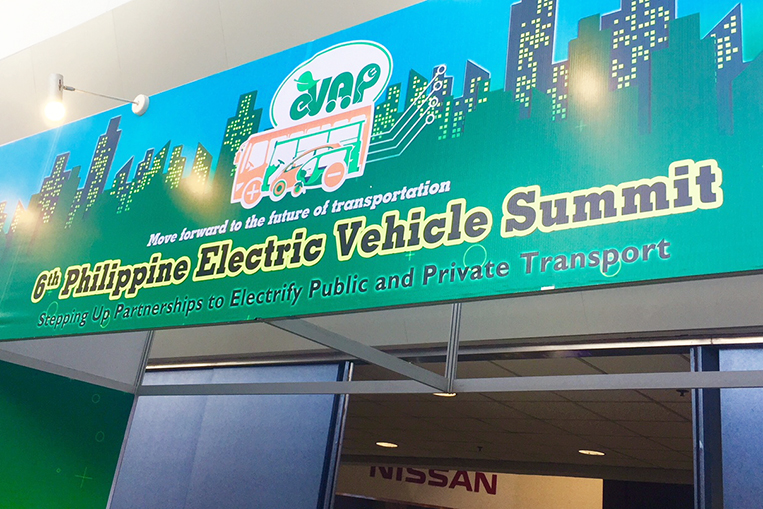 A much cleaner, more efficient mobility revolution may come a lot sooner than we think. At this year's Philippine Electric Vehicle Summit held in the SMX Convention Center in Pasay City—the sixth such event organized by the Electric Vehicle Association of the Philippines—the next generation of automobiles was showcased in line with the theme, "Stepping Up Partnerships to Electrify Public and Private Transport."
Things started off with a presentation on the global growth of electric vehicle sales by Frost & Sullivan. According to the market research firm, EV sales surpassed the one-million-unit mark in 2017—or 1.2 million units globally, to be more precise. For 2018, it is foreseen that EV sales will rise to 1.6 million units, including charging stations reaching 100,000 locations. Overall, there are currently 3.3 million electric cars in use around the world. This is a clear indication of a global shift to alternative, earth-friendly transportation. Despite this, more public awareness and better collaboration between automobile manufacturers, suppliers, private companies and the government need to be pushed to prepare our developing nation for electrified transport—one of the primary objectives of the summit.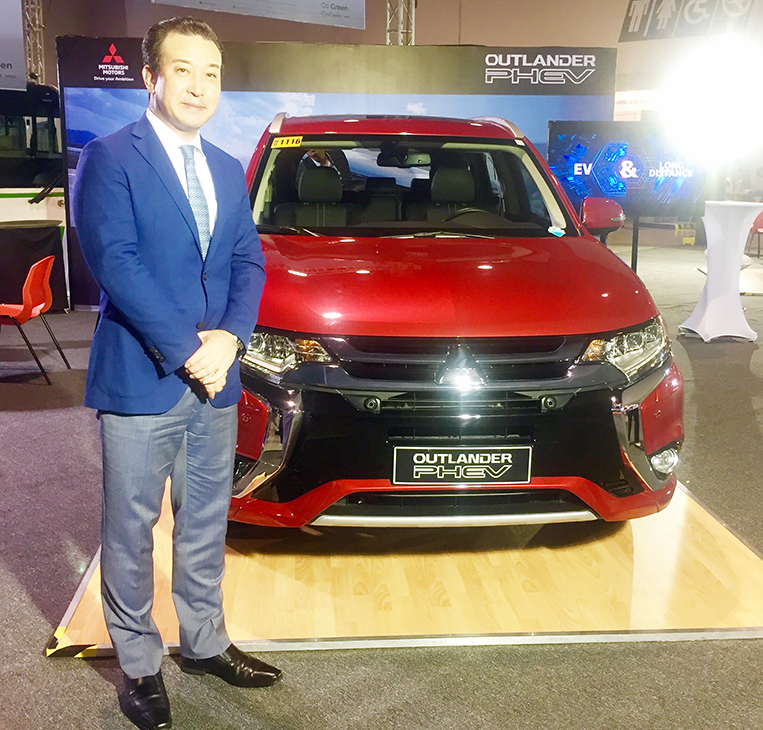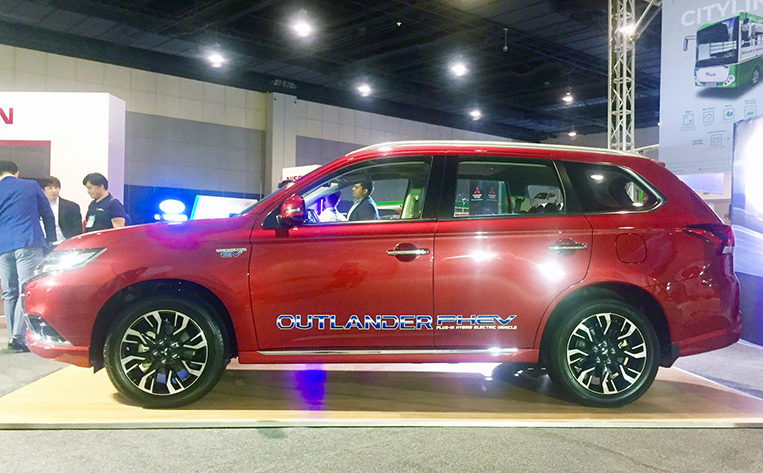 Aside from the obvious environmental benefits, the EV industry has strong potential for providing economic growth. With the Department of Transportation spearheading the Public Utility Vehicle Modernization Program, 200,000 jeepneys are targeted for the upgrade spanning a six-year time frame—and 10% of that number shall be electric. To support this transition, here's what's going on:
* The Department of Trade and Industry and the Board of Investments are establishing an incentive-based program for EV platform suppliers and body builders.
* The Bank of the Philippine Islands and the Land Bank of the Philippines have loans already packaged for the modernized PUVs.
* To help promote EV sales outside Metro Manila, the Technical Education and Skills Development Authority is cooking up a regulation for all its nationwide training centers for the maintenance and repair of EVs.
* The Bureau of Philippine Standards is in the process of crafting the standards all modern PUVs shall abide by. At the moment, the guidelines for Classes 2 and 3 have been set, while standards for Classes 1 and 4 are underway. This body is also responsible for formulating another 50 control points for EV parts and testing.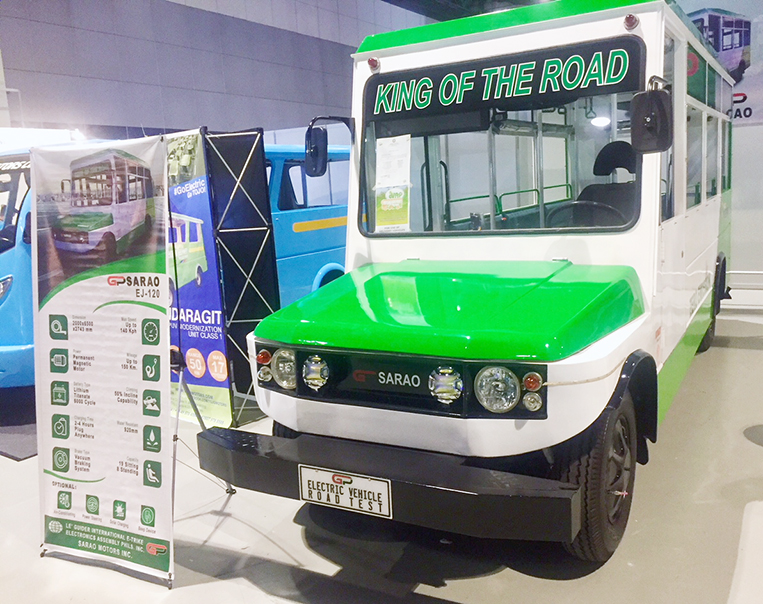 In the private sector, things are looking bright. Hyundai, Mitsubishi, Nissan, BYD and Minghong are among the most proactive players in EV development within the region, showcasing exciting new vehicles that have already proven their success in other countries. With products on display such as the Nissan Leaf and the Mitsubishi Outlander PHEV (Plug-in Hybrid Electric Vehicle), visitors were able to appreciate the advantages of EV ownership, including being able to power up one's home and exporting power back to the grid.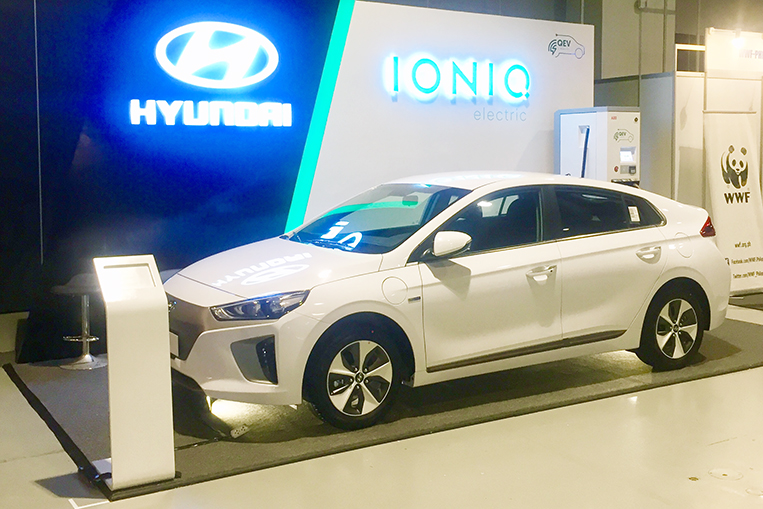 Another brand to watch is Star 8, a locally established green technology company providing affordable solutions for both private and public transportation. Currently based in Las Piñas, Star 8 is building another facility inside the Clark Freeport and Special Economic Zone in Pampanga—which is due to open within the year—to prepare for the rising demand for electric vehicles, ranging from small motorcycles to large buses.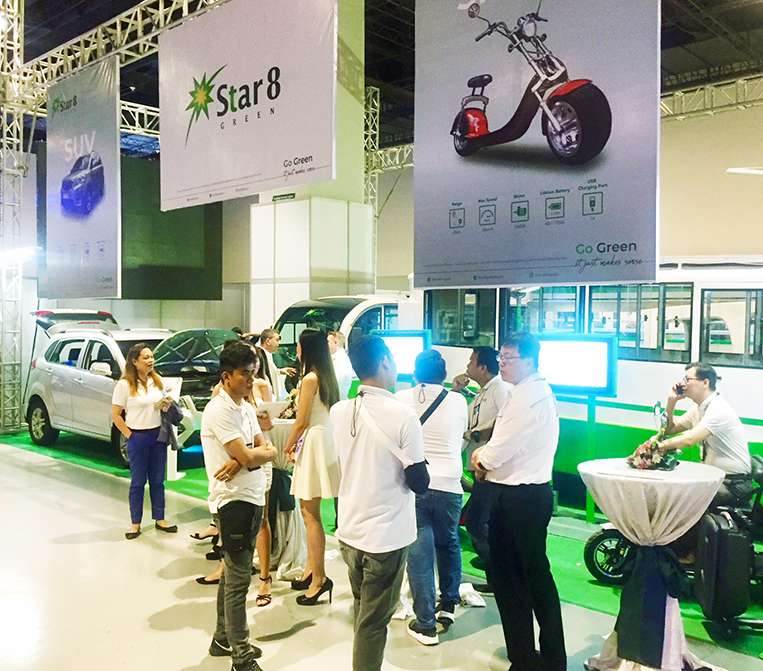 Gracing the event was Nicholas Thomas, Nissan's global director for its EV business, who shared the brand's ongoing shift to electrified mobility. According to Thomas, the fully electric Leaf has sold over 300,000 units around the globe with rock-solid reliability. He added that it would take just a few more years before EVs eventually overtook conventional automobiles in terms of affordability. This includes retail pricing and maintenance costs. Used-up batteries for electric cars could be swapped for new ones or recycled for new-battery production or solar energy support.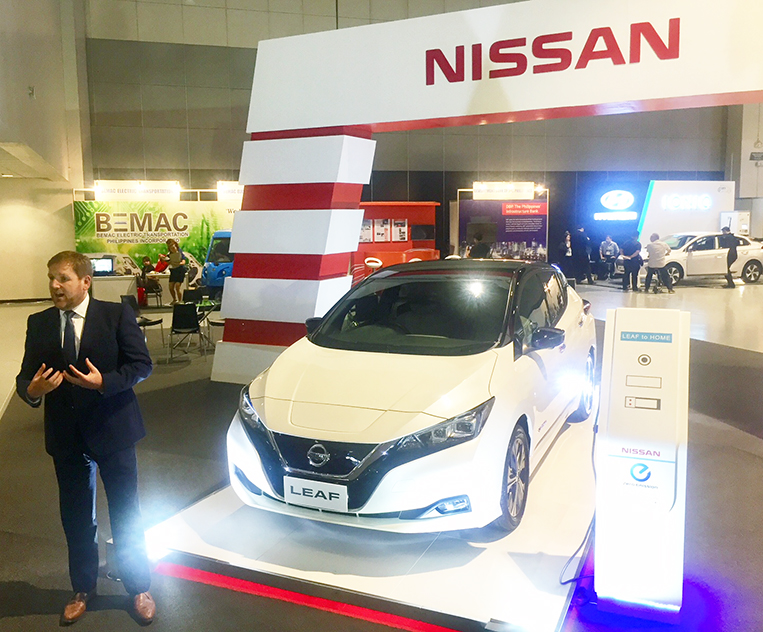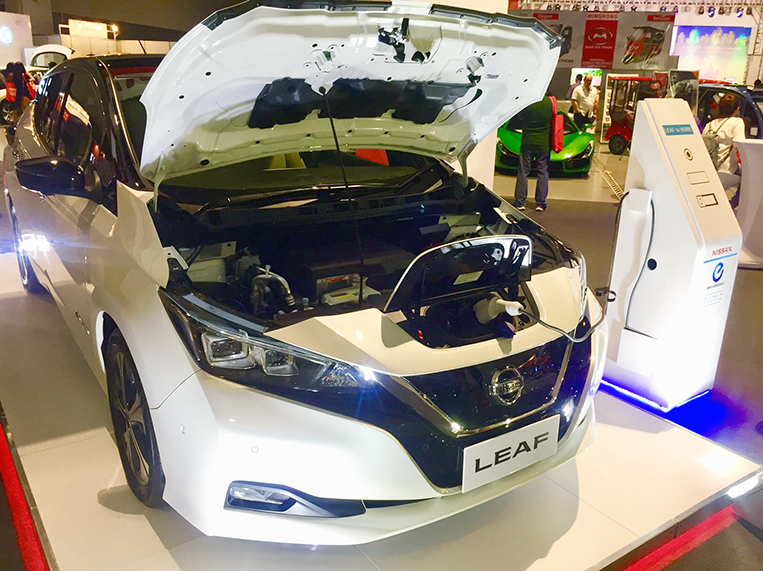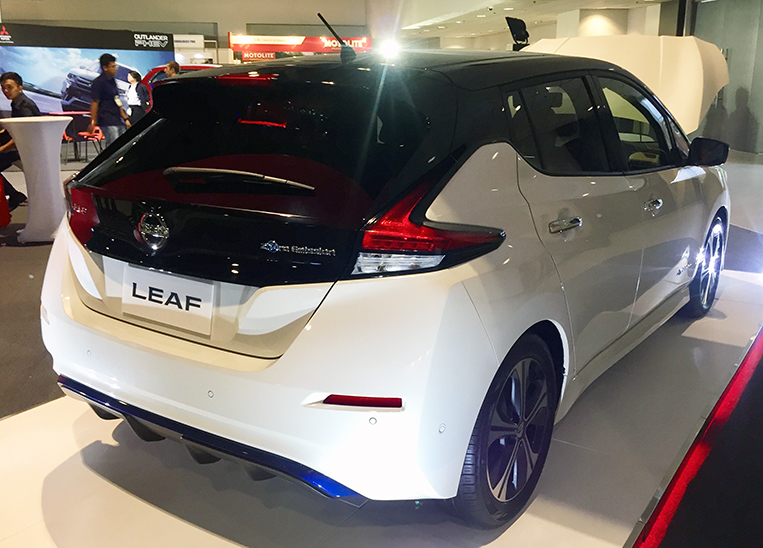 Of course, local infrastructure support is just as crucial to widespread public acceptance. This is where Meralco, the Department of Energy, Unioil and the QEV Group step in as they work together in strategically building charging stations and battery-swapping outlets to support both private and public-utility EVs in the near future.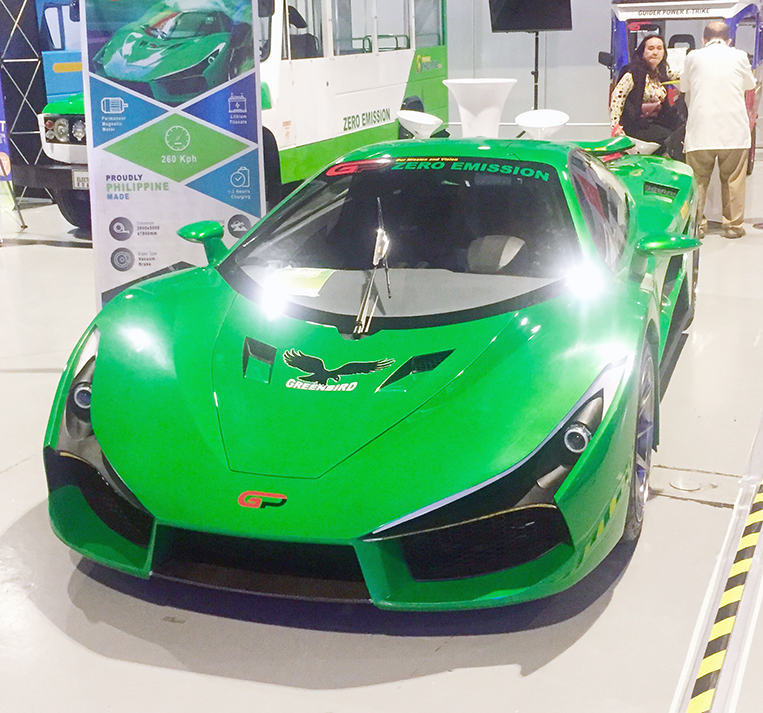 Without a doubt, change is coming in the form of electrified mobility, and it promises to make our way of life better, greener and smarter. It isn't a question of merely keeping up with the rest of the world—it's a matter of taking the right, sustainable direction in a time when our dying planet requires nothing less.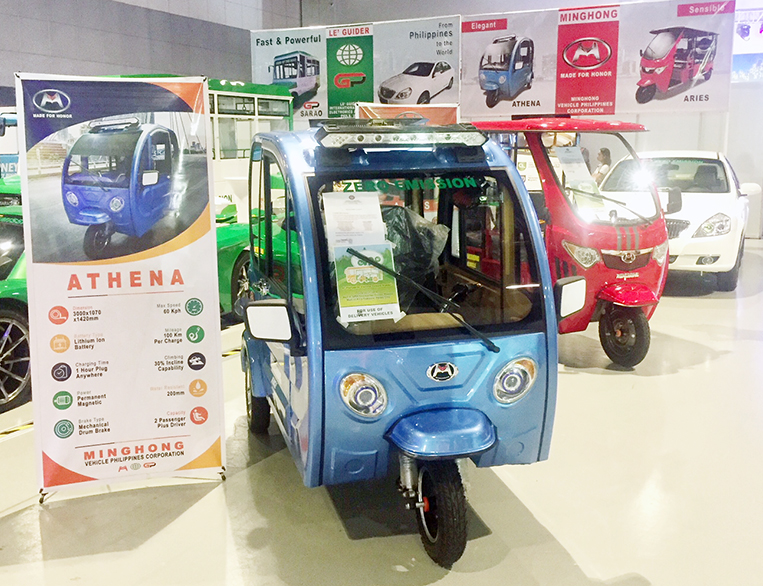 Admittedly, we will miss the symphony of rumbling V8 engines. But considering the benefits of this EV transition, who are we to complain? Are you ready to embrace the EV revolution yourself?