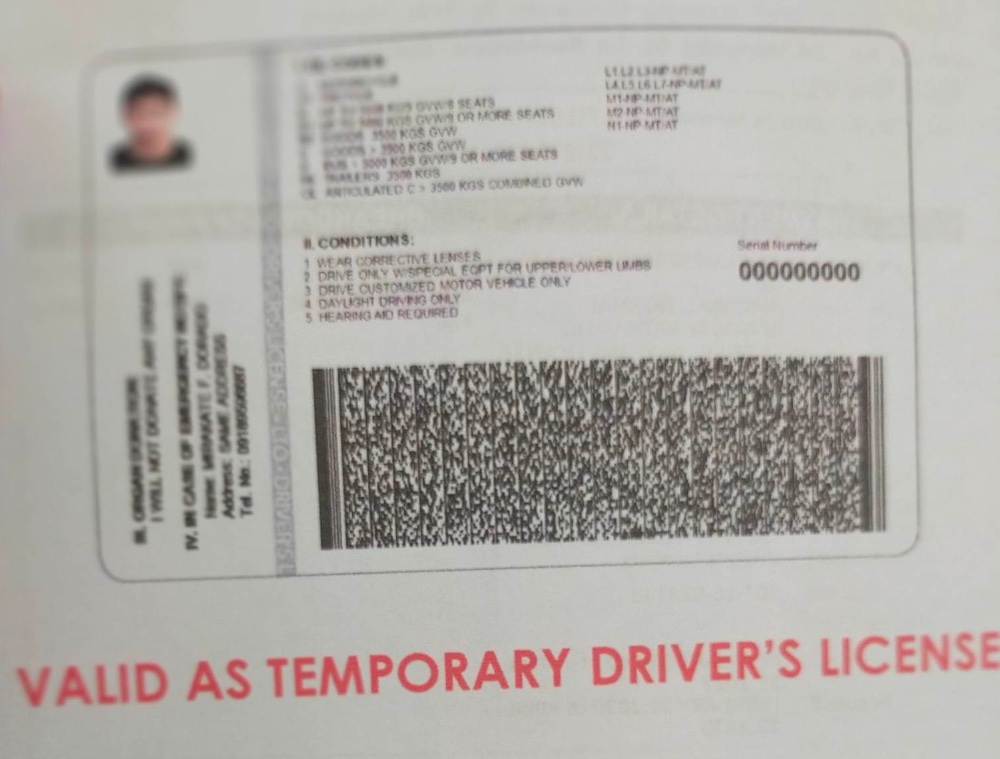 Last week, on April 19, we began receiving tips from readers about paper receipts being given by the Land Transportation Office in place of plastic cards for driving licenses. Naturally, there was confusion among motorists who were renewing their licenses, as the problem concerning the shortage of cards had been solved by the agency for sometime now.
"I renewed my license, but I didn't get a plastic ID," a reader told us. "What I got was printed on bond paper. I was looking forward to a license ID that was valid for 10 years."
The following day, on April 20, a photo of a notice at an LTO branch was sent to us. It said that the agency was unable to issue license cards due to some supply predicament.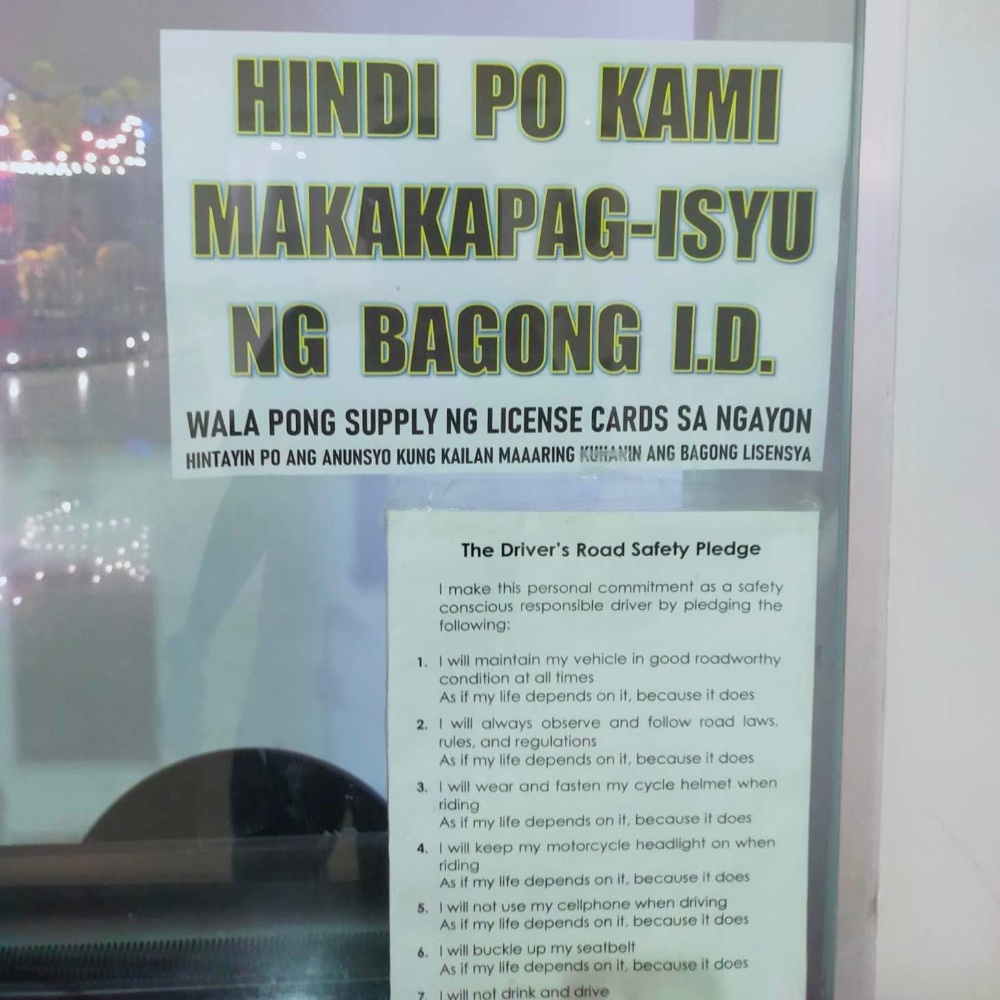 On Friday, April 21, the LTO formally announced that it was going to extend the validity of all driving licenses that were set to expire beginning today, April 24, to October 31, 2023—or whenever the agency is able to produce the license cards ("whichever comes first," the memo noted).
The memo made mention of "the winning bidder" which the LTO seems to be expecting to "deliver" these license cards. This sounds like the whole matter is out of the agency's control.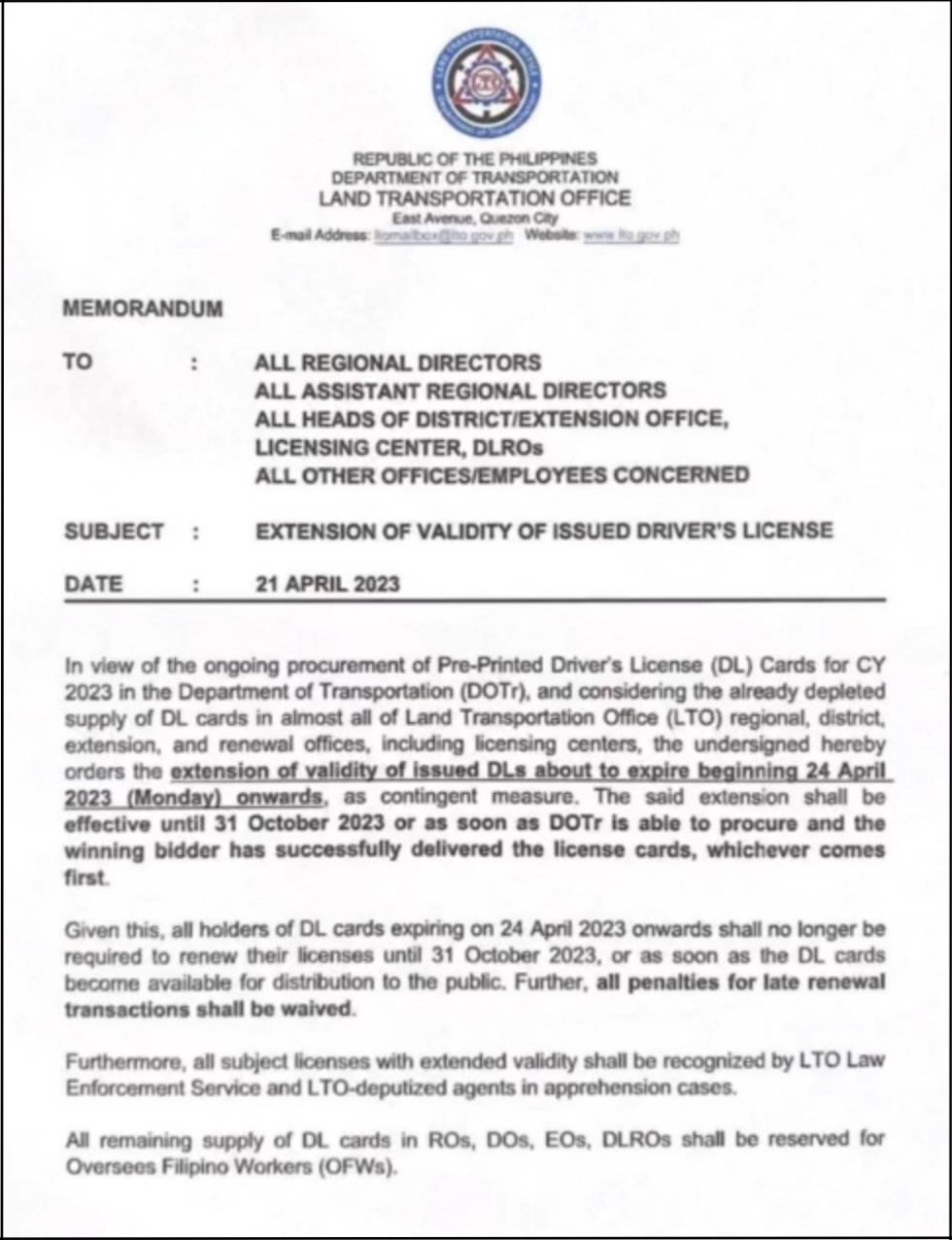 The LTO guarantees that law enforcement personnel will recognize the extension of the validity of expired driving licenses. For your peace of mind—assuming your license is expiring today or onward—we suggest that you save the memo you see here.
Bottom line: Don't waste your time renewing your expiring license until the LTO takes delivery of the physical cards.