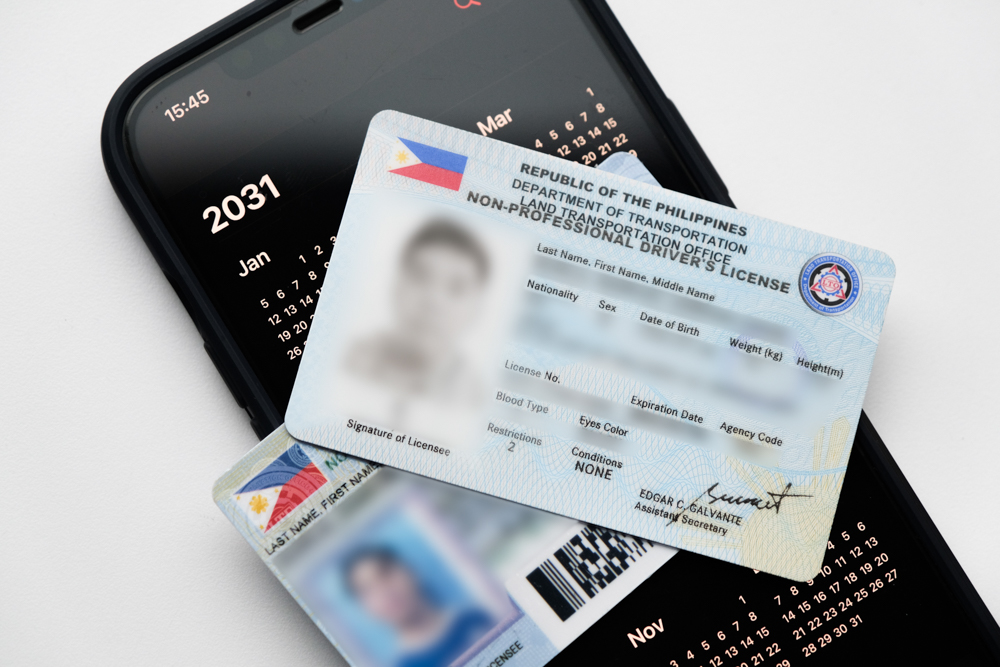 If you're getting annoyed of going to a Land Transportation Office branch every five years for the renewal of your driver's license, things are about to change. The promise of the 10-year validity is finally coming true, and the agency will implement such beginning October 28.
But as we've detailed in a previous article, eligibility for the extended validity rests on the holder not having any violations during the period prior to renewal. It isn't clear if this includes penalties that have already been settled but, in any case, it's better to have a spotless record rather than a tarnished one.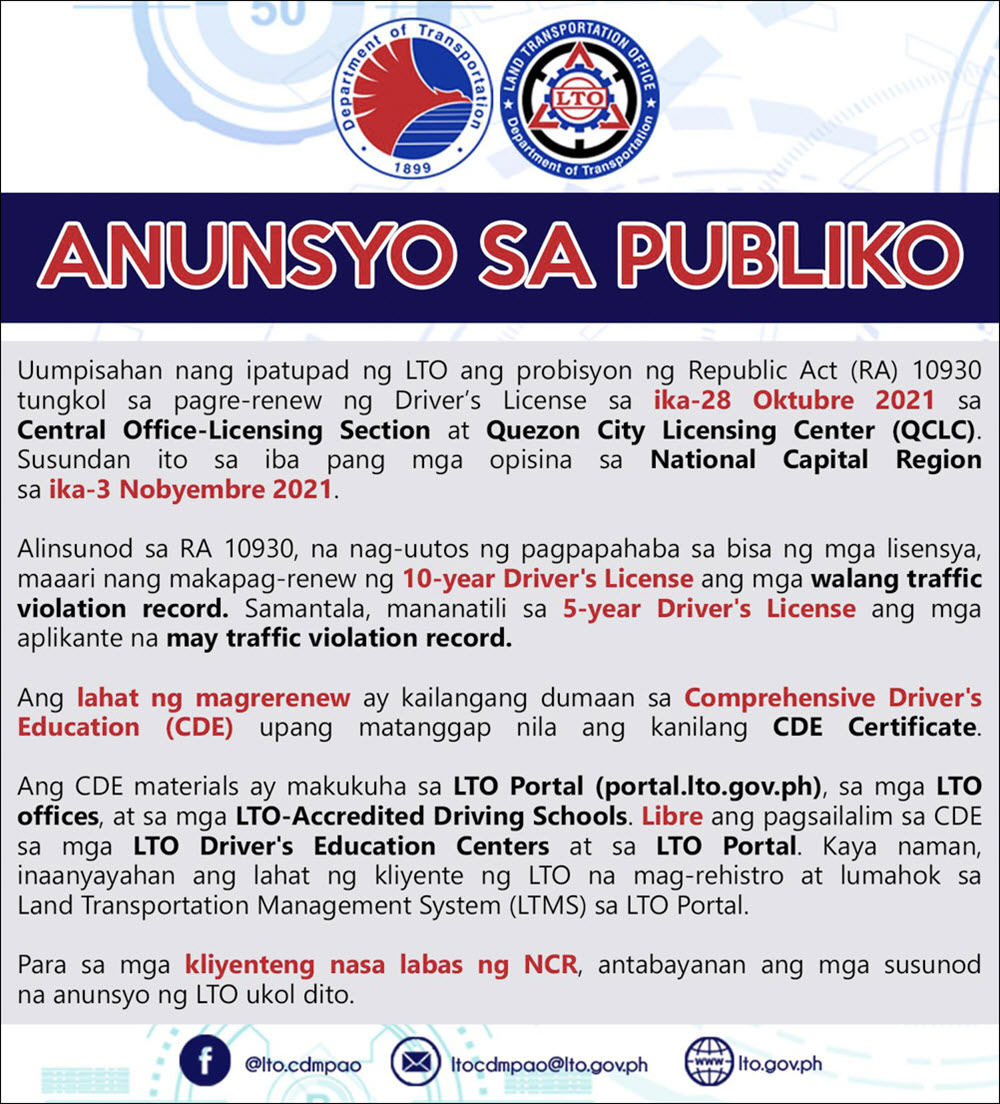 According to the LTO, those having their licenses renewed will have to undergo Comprehensive Driver's Education. We would've wanted to check out what the CDE has in store, but the website given in the above press release wasn't working as of this writing (surprise, surprise).
The issuance of the extended-validity licenses will apparently be done in stages. The LTO main office in Quezon City will get the ball rolling on October 28, followed by satellite branches across NCR on November 3. Provincial branches do not have an implementation date at this time.
NOTE: The above link appears to be functioning as of October 28.