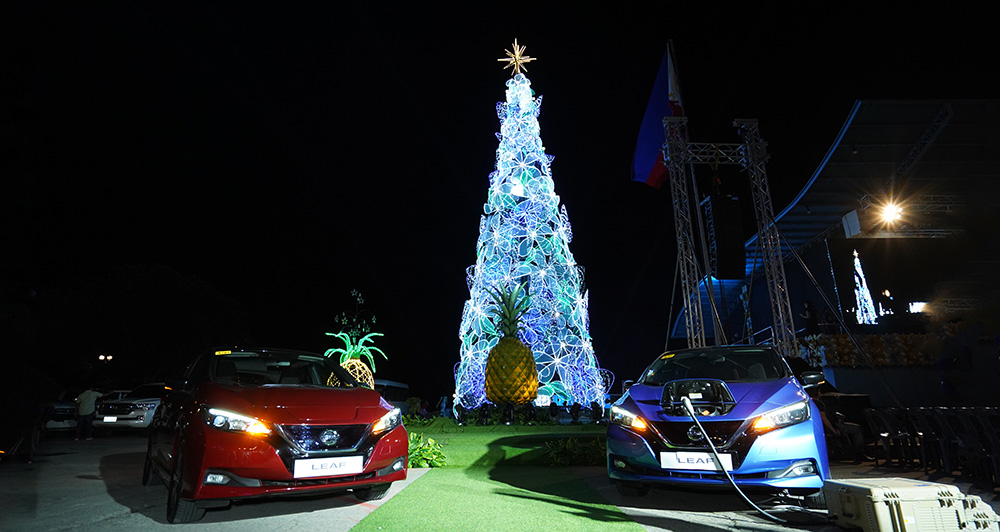 The Nissan Leaf has been one of the mass-market EV offerings to grace the Philippines since its introduction back in 2021. Since then, it has been shown to be capable of many things with its V2L (vehicle-to-load) capabilities, such as acting as an emergency power station in Cebu in the aftermath of Typhoon Odette last year, providing power for various Nissan-related events featuring the car, or doing duty for more light-hearted things such as powering a mobile kitchen.
It has also done one more festiveness-related thing, such as lighting up a Christmas tree. We have seen it in various malls and commercial centers around the country for the past two years during the holidays, and now Nissan Philippines brings it to Ormoc City, Leyte, in the Visayas to light the city's largest Yuletide tree.
Present was Nissan Philippines president Juan Manuel Hoyos along with various government officials and executives from the automotive industry.
"We are very honored to have been a part of this special ceremony," said Hoyos. "We understand the significance of the event to the city of Ormoc, and we're glad that the Nissan Leaf is able to bring joy to the local community. We look forward to helping the city in its recovery efforts and be more resilient with the help of our EV technologies."