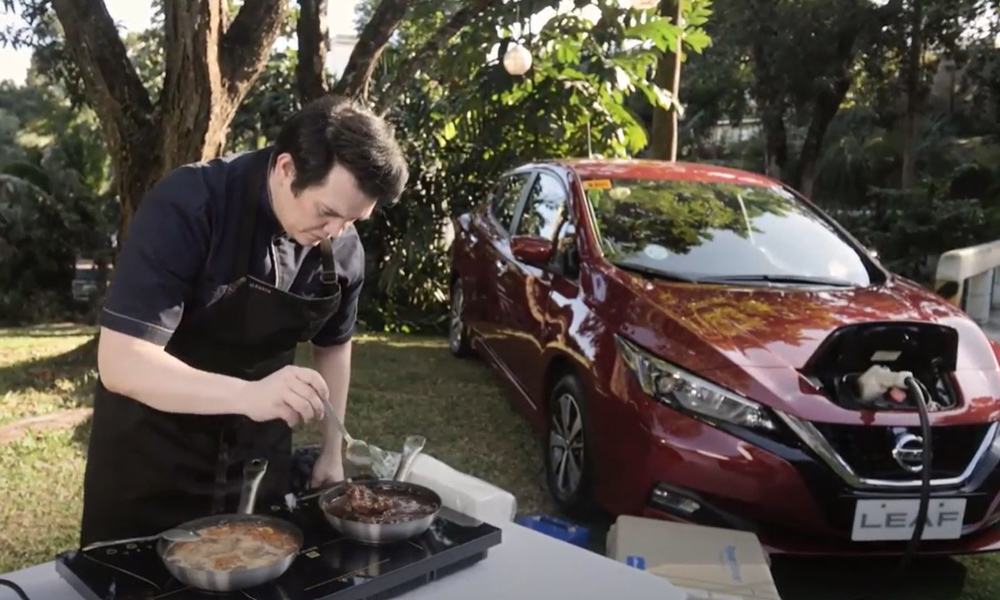 It's quite a common thing seeing a mobile kitchen like a food truck these days. On the other hand,  it's an uncommon thing to witness a vehicle power up all your electrical cooking equipment to prepare meals for a fairly large group. That's exactly what veteran celebrity chef, culinary arts educator and restaurateur Rob Pengson did with the Nissan Leaf electric vehicle.
Using the Leaf's V2L (vehicle-to-load) capability, Pengson energized his al fresco kitchen setup with great convenience. Among the equipment used appeared to be a double induction stove, a small convection oven, a coffee maker, a blender, and an electric pan. These were not a problem for the EV, given that it can actually power up a house.
This N-powered cooking experience helped the renowned chef prepare sumptuous meals for a special Nissan Philippines media thanksgiving event which showcased the launch of the brand's Blue Switch initiative in the country. With this, the automaker aims to highlight how its EV technology can help address societal and environmental issues and not just mobility.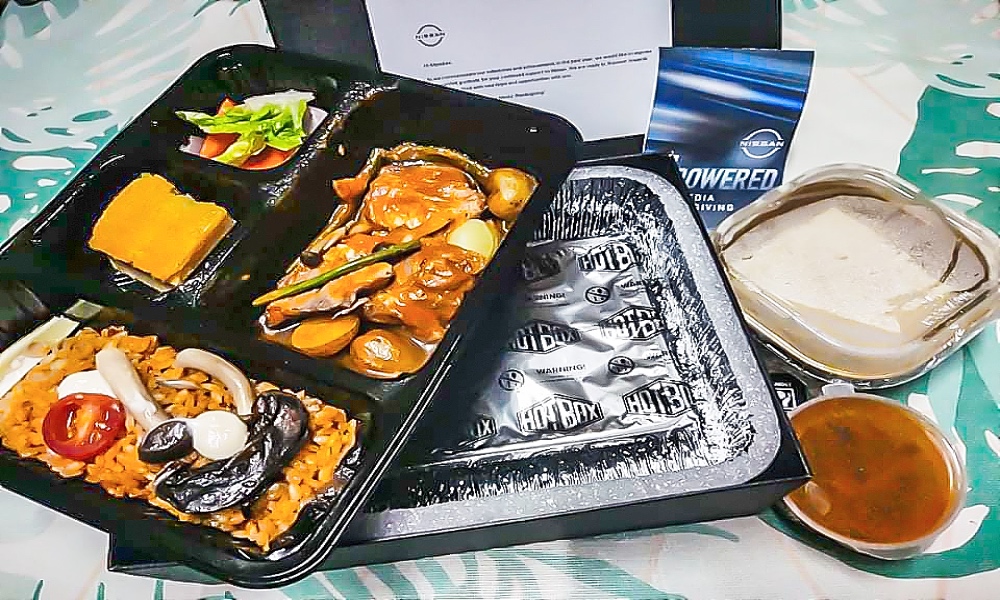 Not only does this EV take you to your destinations with absolutely zero emissions, but it has also proven to be quite the green workhorse. It got to provide humanitarian services as well, as it supported disaster relief efforts by being a rolling power supplier for many Filipinos affected by Typhoon Odette's wrath that rendered many areas powerless for weeks.
With Blue Switch, the automaker is cooking up a buffet of sustainability to make lives better. We definitely want to sink our teeth into that. Bon appetit!
Watch Chef Rob cook up a storm with the Leaf EV here.