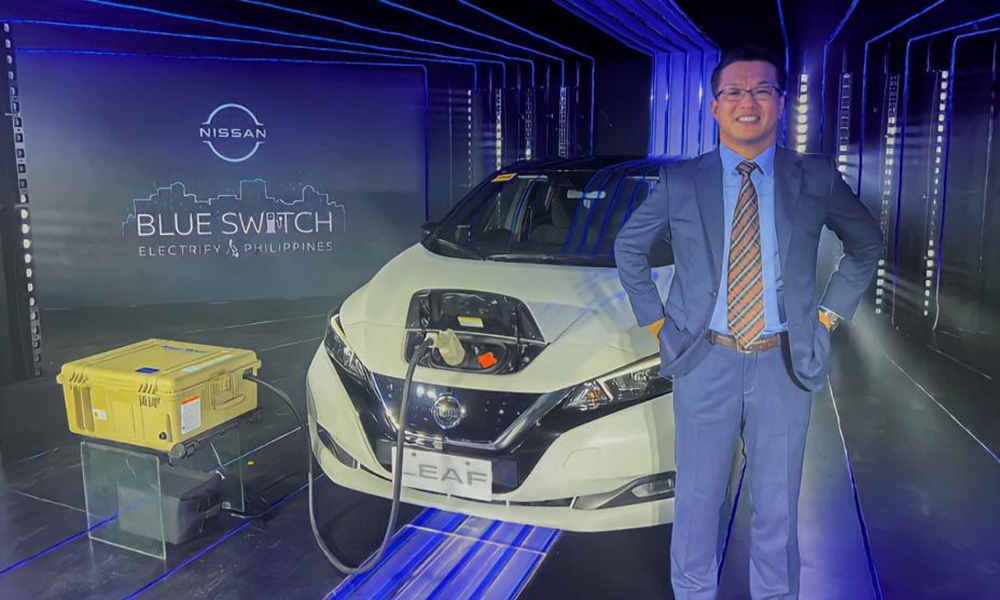 Embracing electrification is one of the biggest changes that we are seeing in the automotive industry, with many companies laying out road maps and initiatives to help with its transition. Unfortunately though, most of these are only beneficial to countries that have already established the infrastructure needed for electric vehicles.
But what about those nations that have their EV infrastructure considerably still in infancy? For our country, this is where Nissan Philippines comes in. The automaker is now introducing its successful "Blue Switch" initiative to our shores.
First started in Japan in 2018, the Blue Switch program is considered to be the next phase of the automaker's electrification plans. These are building toward Nissan Ambition 2030, which is its long-term vision to become a sustainable company. This focuses on partnering with government and private stakeholders to promote and encourage the use of EVs, alongside addressing social concerns like energy management, eco-tourism and disaster response.
We have seen glimpses of Blue Switch last year during the Leaf's introduction last year. The company has partnered with organizations like the Electric Vehicle Association of the Philippines and the Electric Vehicle Owners Society, bringing the vehicle around the country (even as far as the island of Boracay), letting key figures experience the benefits of EVs firsthand, and showing how they can integrate into our modern society.
We also got to see its disaster response capabilities last year when Typhoon Odette struck Cebu City. Leaf vehicles were deployed to areas without electricity, where its V2L (vehicle-to-load) technology was used to help residents charge their mobile devices so they can reach their families.
With the backing of several major organizations, manufacturers and a house bill close to being signed into law, there is only one way to go for the future of EVs in our country—forward.