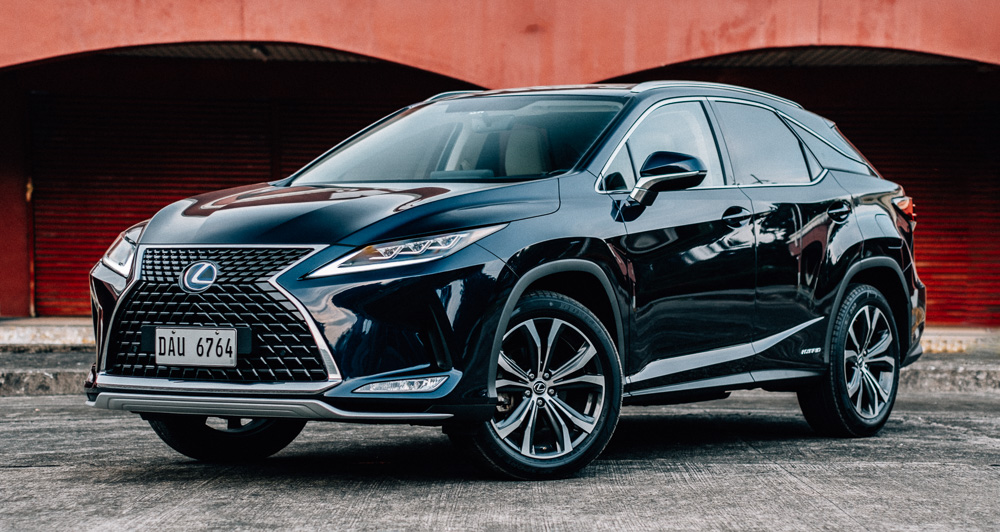 If you take a look at our luxury car market, most of the vehicles on sale are either gasoline- or diesel-powered, or plug-in hybrids and electric vehicles.
But Lexus has always had an ace up its sleeve by offering self-charging hybrid vehicles in our market. And, no, this is not a matter of playing catch-up. In fact, it was the first luxury marque to introduce electrification into its lineup in the Philippines back in 2011 with the CT200h.
Since then, the brand has offered hybrid variants of most of its models, especially with the RX midsize crossover. It's a very popular nameplate, with how frequently you'll see these cars prowling the streets of Alabang, Makati and Bonifacio Global City. Considering the absurd fuel prices we're seeing, the hybrid 450h just makes more sense now, right?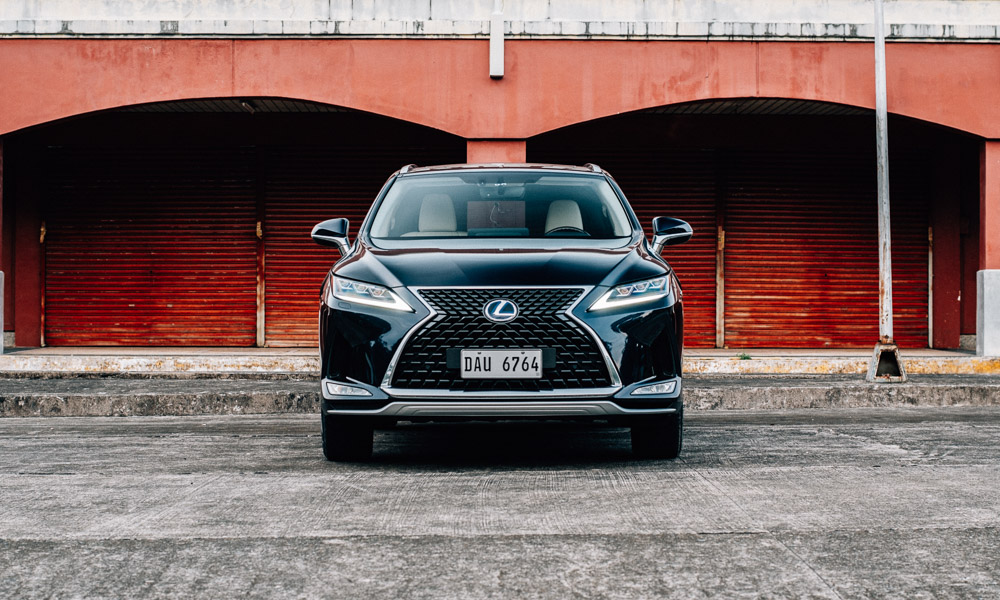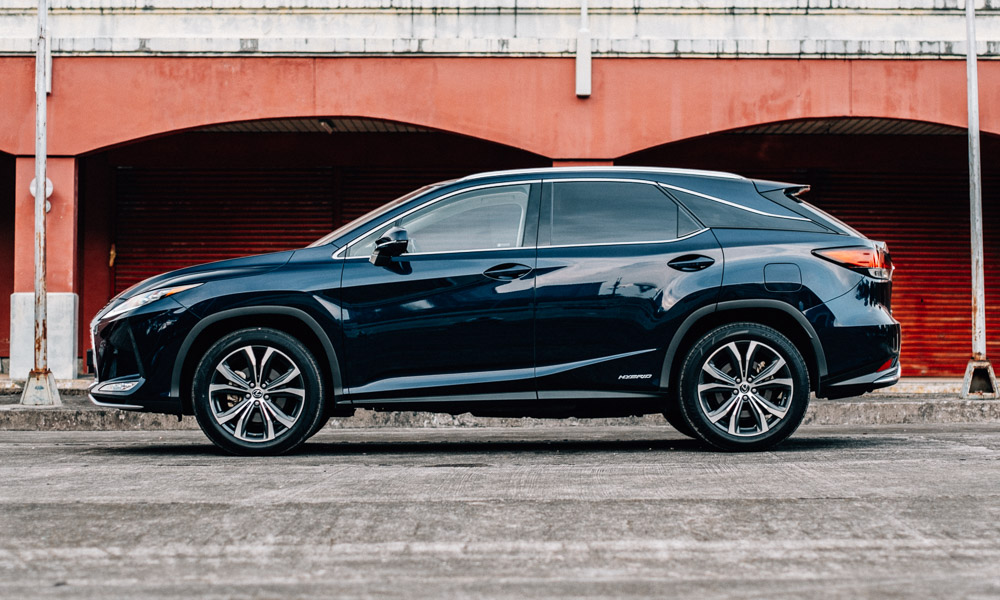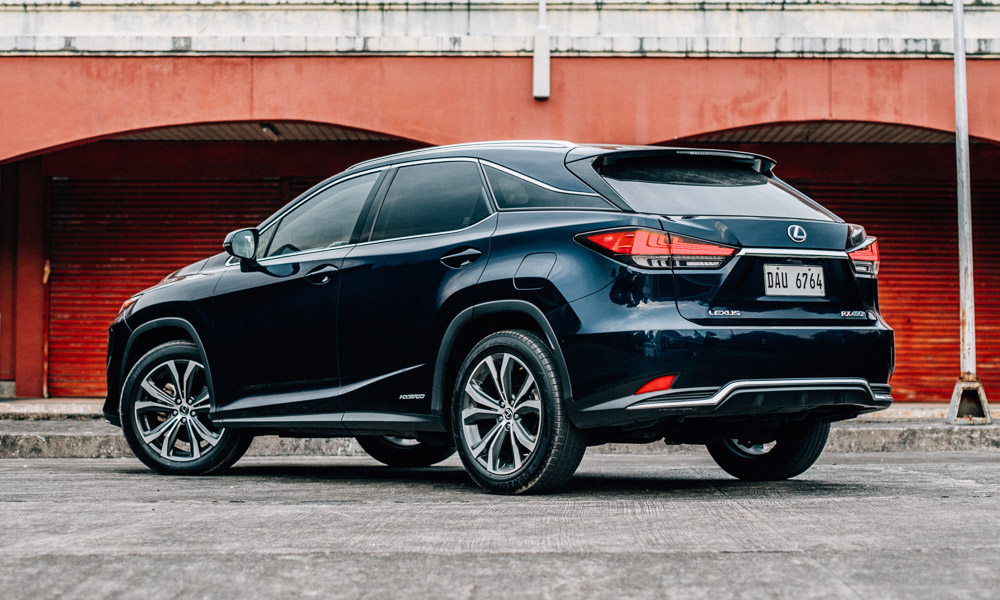 The styling may not look as polarizing as its European counterparts, but it's definitely on the sportier side of the spectrum. It has aged well enough to still command respect on the road, especially in those high-end subdivisions.
While the large spindle grille on this is a love-it-or-hate-it affair, I personally think that the designers got it right here (unlike the massive "Kylo Ren" grille found on the LX).
Plus, the "floating roof" design found at the C-pillars is separated by a single piece of glass, rather than a blacked-out piece of bodywork. Include the finer details found in the lights, the grille, the wheel finishing, the cleverly hidden rear window wiper, and the uniform panel gaps, and you will see the level of attention to detail Lexus put in making the RX.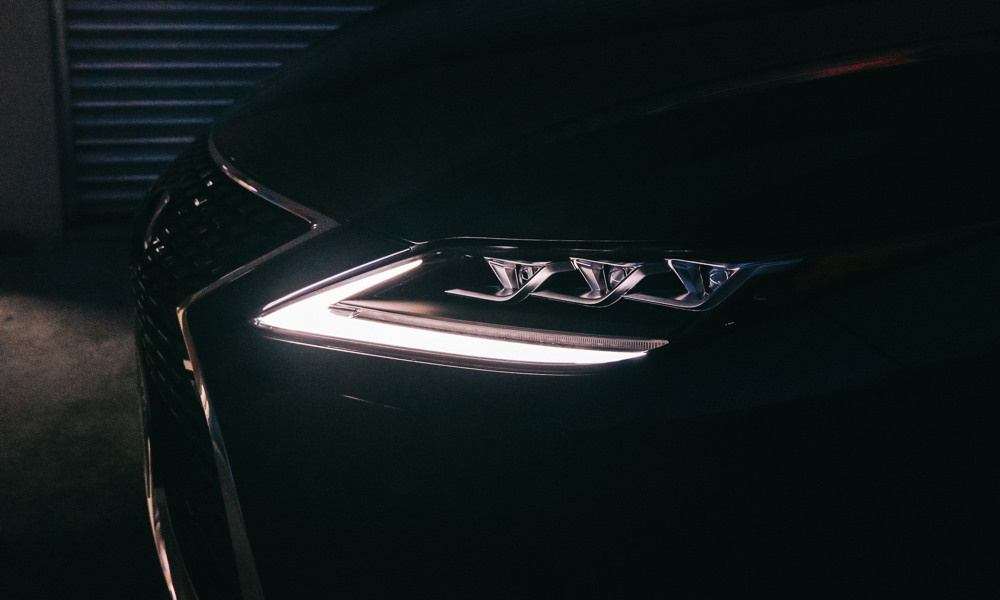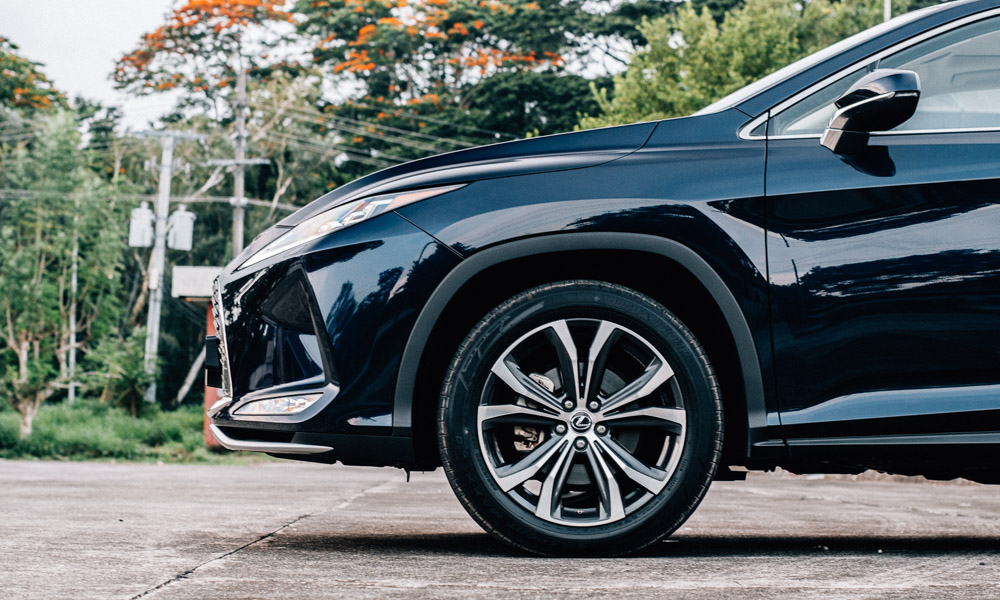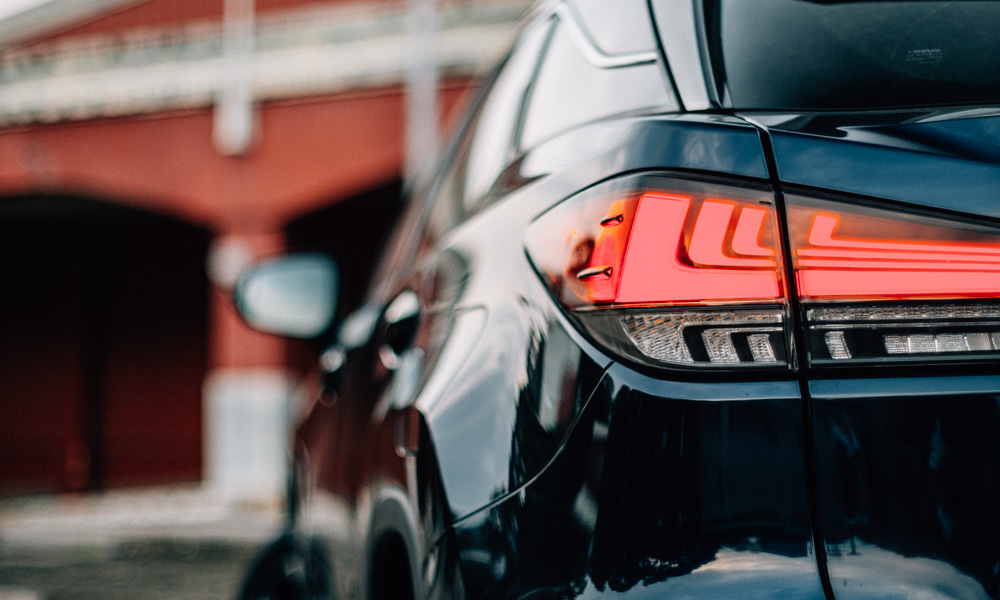 The vehicle's aggressive character lines delightfully play with the light as it reflects off the lustrous (but conservative) Deep Blue Mica paint. Although I've seen a few finished in Sonic Titanium, Heat Blue Contrast Layering (RX350 F Sport only), or Terrane Khaki, which are far bolder finishes that warrant a second look on the road.
But of course, the majority of what you're paying for is best enjoyed on the inside.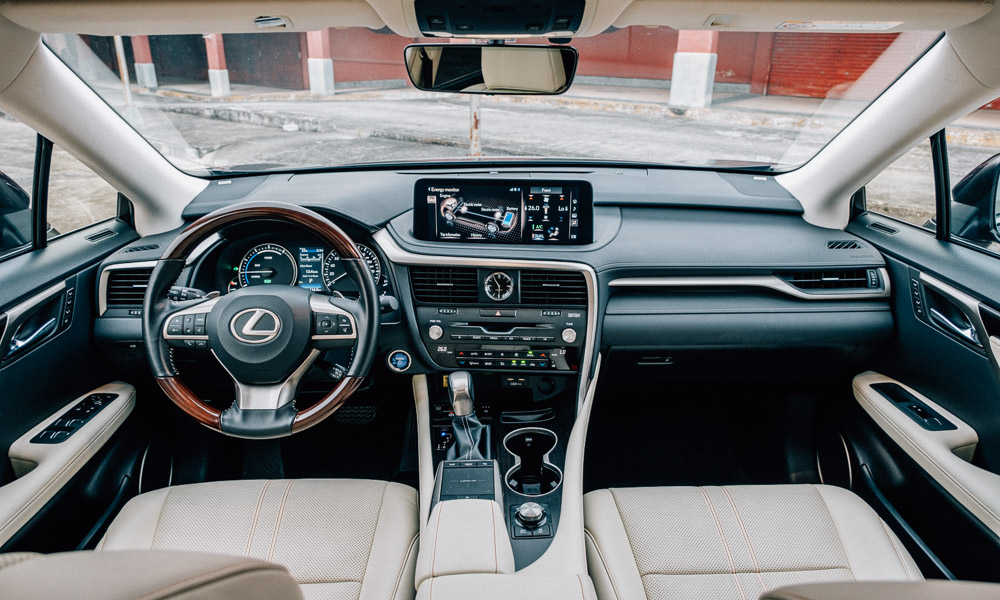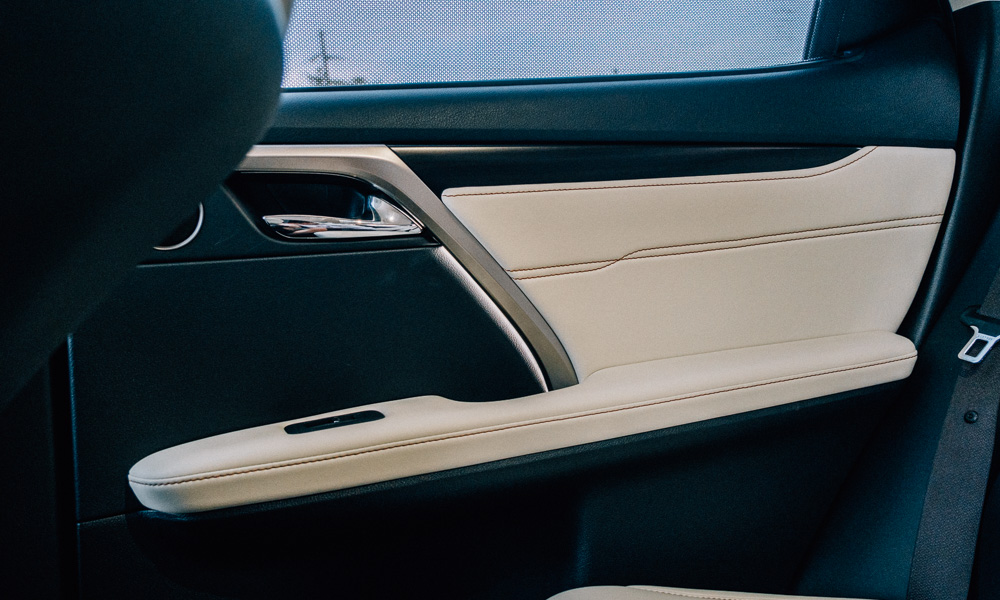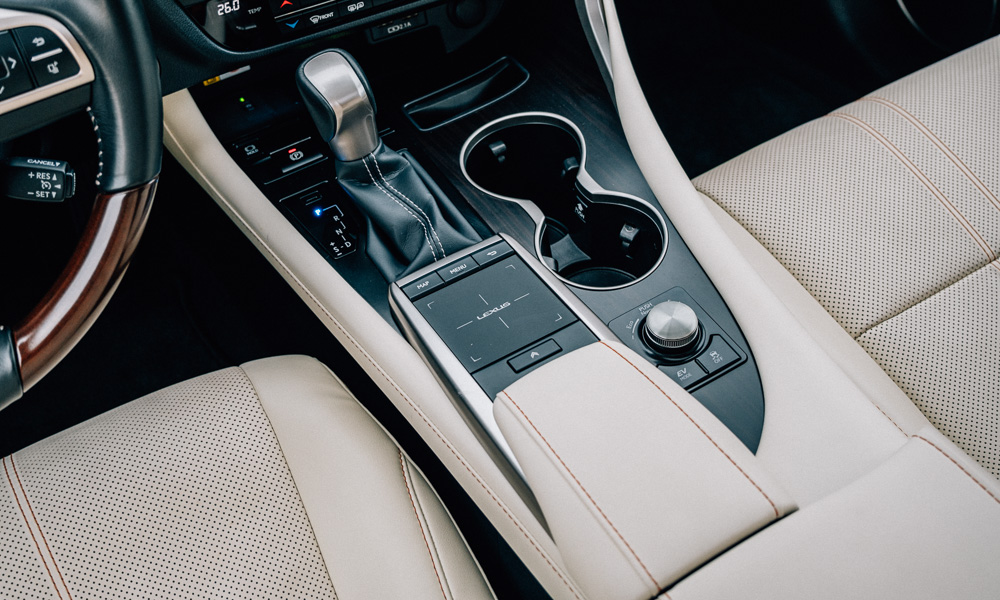 Sit in a Mercedes-Benz and it feels like a speakeasy, while a BMW or an Audi is reminiscent of a focused, clinical cockpit. The RX's cabin is one of the nicest and coziest I've been in, thanks to its design direction and clever use of materials.
The Shimamoku wood used in the center console and the steering wheel is supplied by Yamaha, and the cream semi-aniline leather upholstery is extremely soft and supple (though I'd personally prefer a darker shade for long-term durability). There's subtle white ambient lighting within the cabin. There's also an analog clock in the center console, something you won't find in newer Lexus models.
There's the sublime attention to detail, like how one of the cupholders can rise up with the push of a button to fit smaller drinks; how a dedicated phone holder can swallow large phones; how the door pockets extend outward to accommodate larger items (though it can't fit a 24oz Nalgene bottle); and how the electric window motors are the quietest and fastest I've ever seen fitted to a car.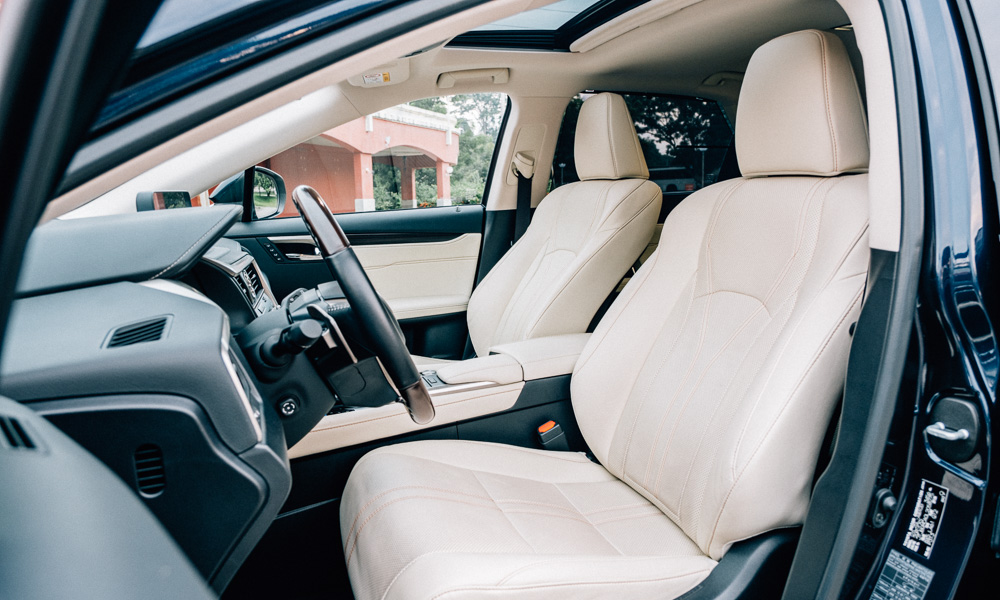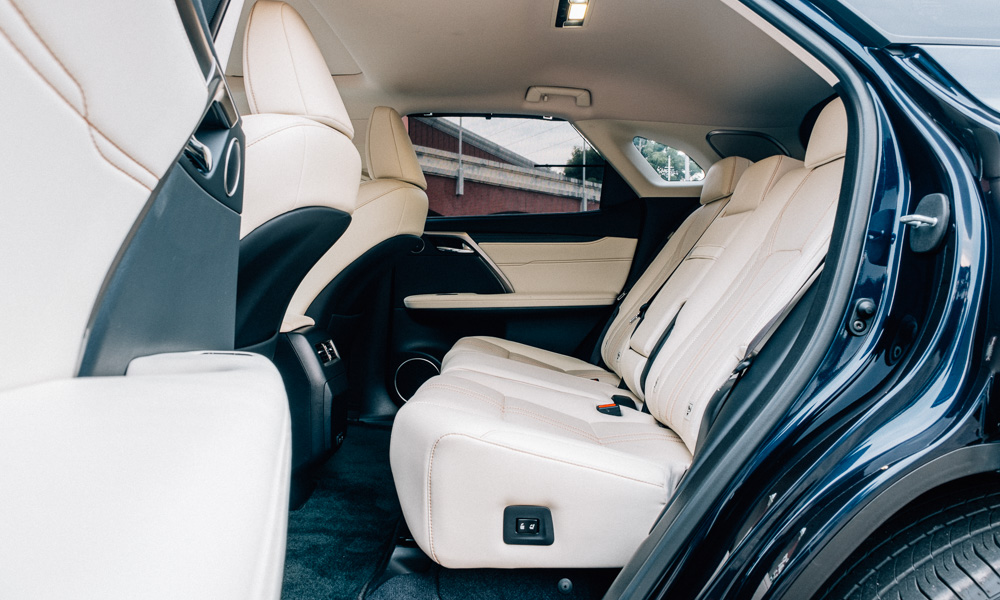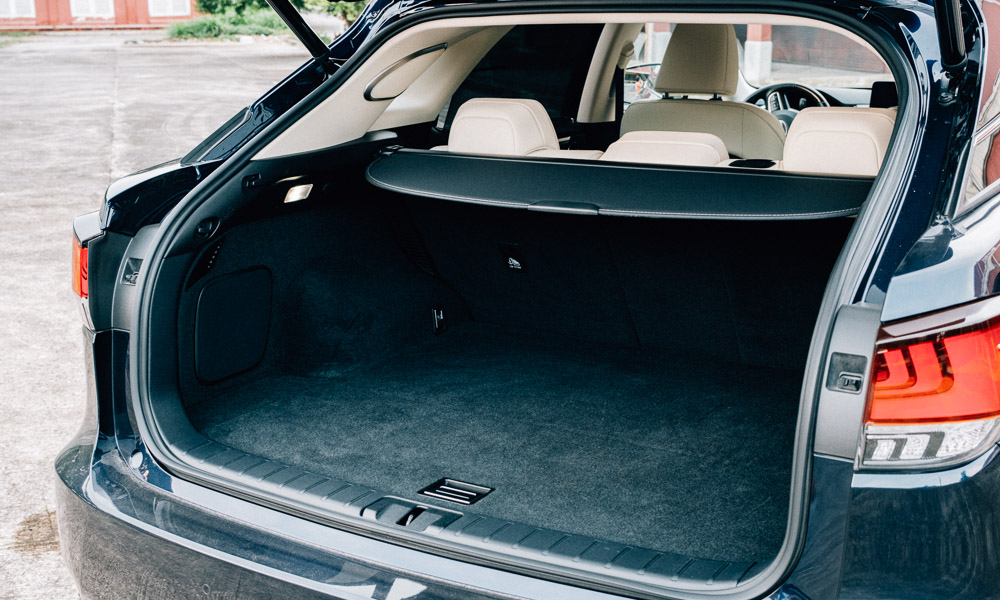 It's a very wide cabin, so there are oodles of legroom, elbow room, and headroom even with a sunroof. The ventilated front seats have 10-way power adjustments with thigh extensions and four-way lumbar support, and the extremely roomy rear bench seats have power recline and folding capabilities.
Open up the (very slow) electric tailgate with a kick sensor, and you're greeted by 453L of cargo space, which is a lot for a week's worth of groceries. Underneath the false floor lie the hybrid battery, the tools, and the temporary spare tire.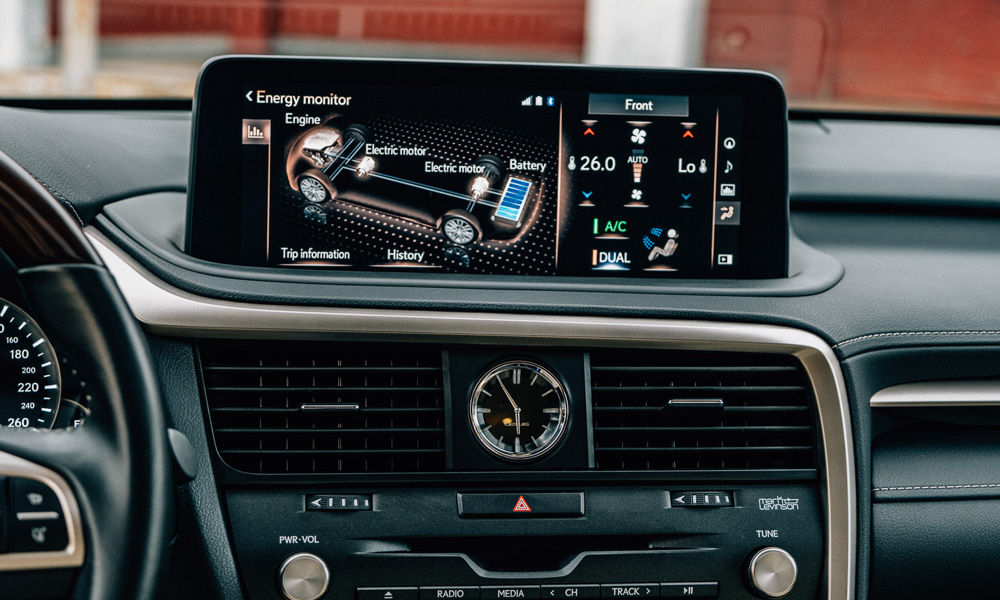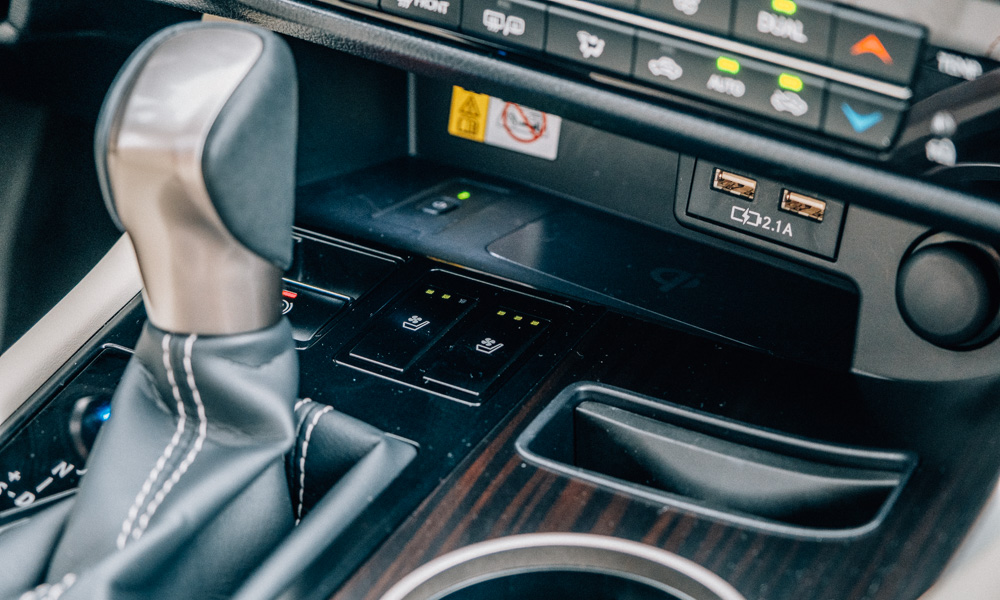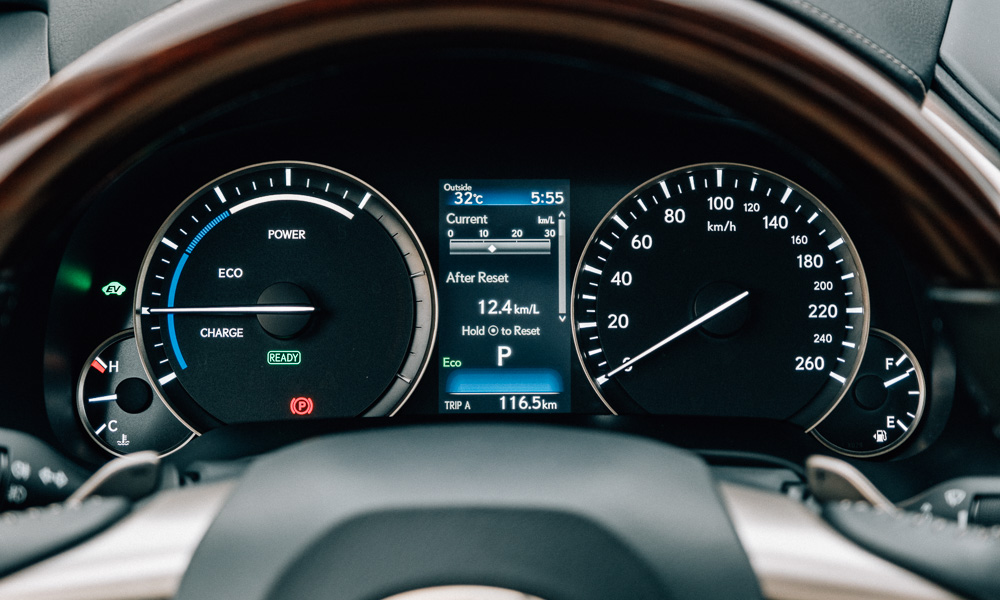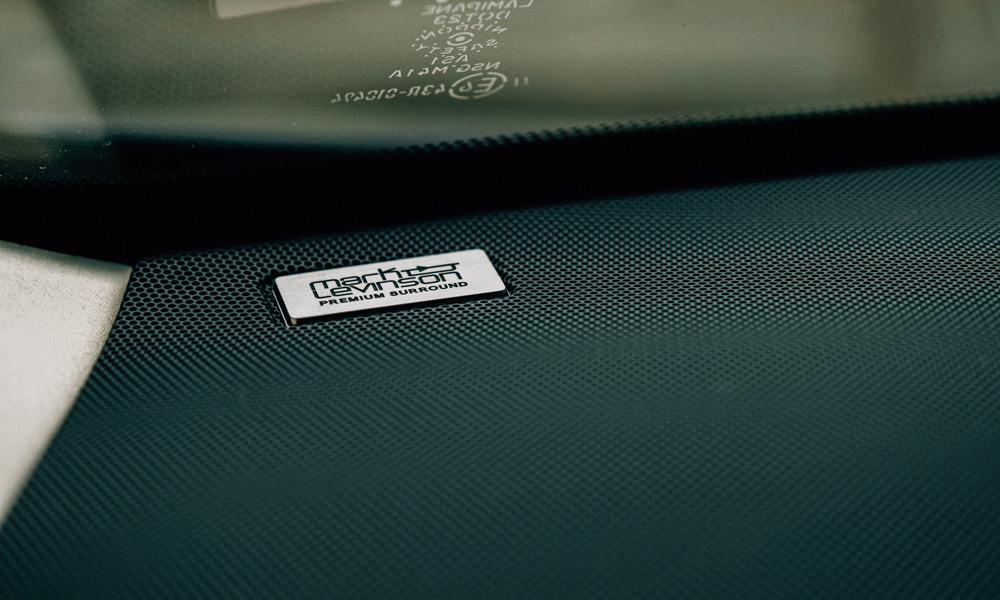 Tech-wise, it has a large 12.3-inch infotainment screen. Yes, it's a touchscreen so you don't have to use the touchpad mounted in the center console to operate the frustrating user interface, but it works really well when using Apple CarPlay and Android Auto, which are pretty much the de facto in-car interface these days. There's also a wireless charger in the center console.
The car's instrument binnacle may come off as a disappointment for those used to the brand's awesome motorized F Sport gauges, but this cluster has a little trick up its sleeve. In Normal or Eco, it displays a power meter (for the hybrid system) on the left gauge. In Sport, it turns into a tachometer, all without using any digital displays so it's crisp, immediate and clean.
But my personal favorite feature is the glorious 15-speaker Mark Levinson sound system. Don't even bother streaming music over Bluetooth; plug your phone in directly (and play high-quality files) to savor the crisp, clear mids and highs, and the incredibly tight but defined bass.
And you'll get to enjoy it a lot, as you'll find yourself silently driving around at low speeds, thanks to this vehicle's hybrid drivetrain.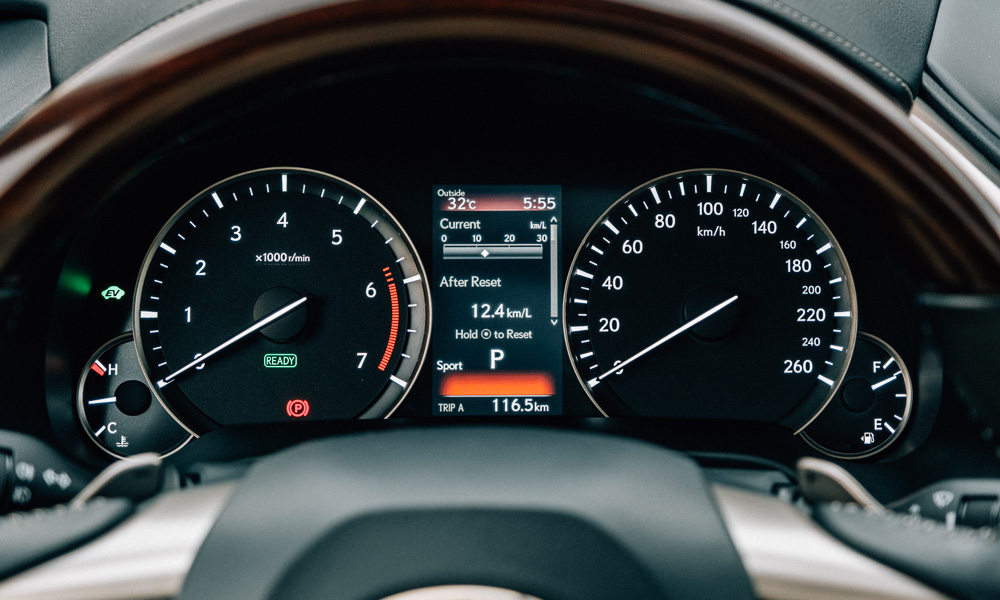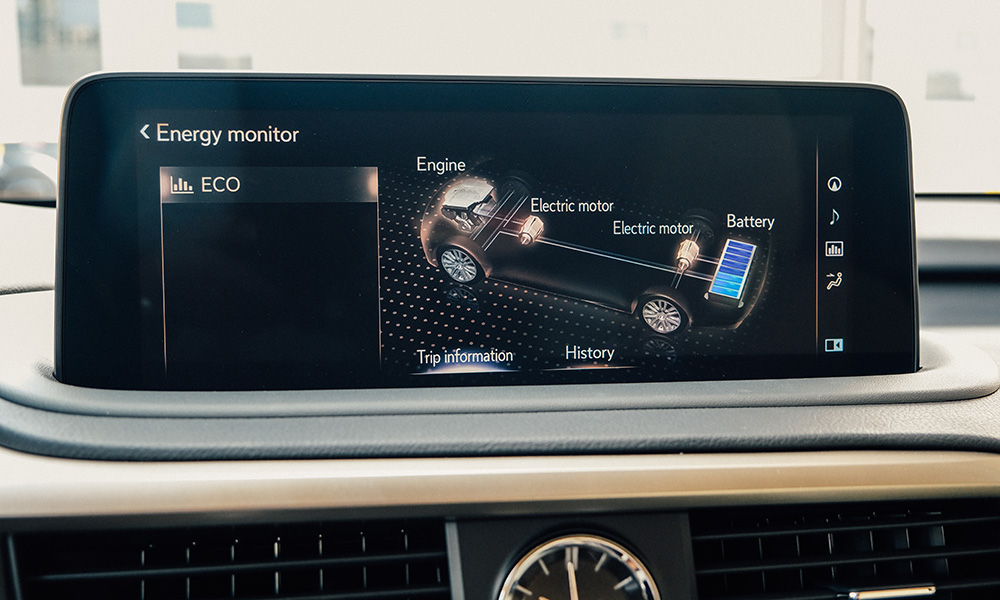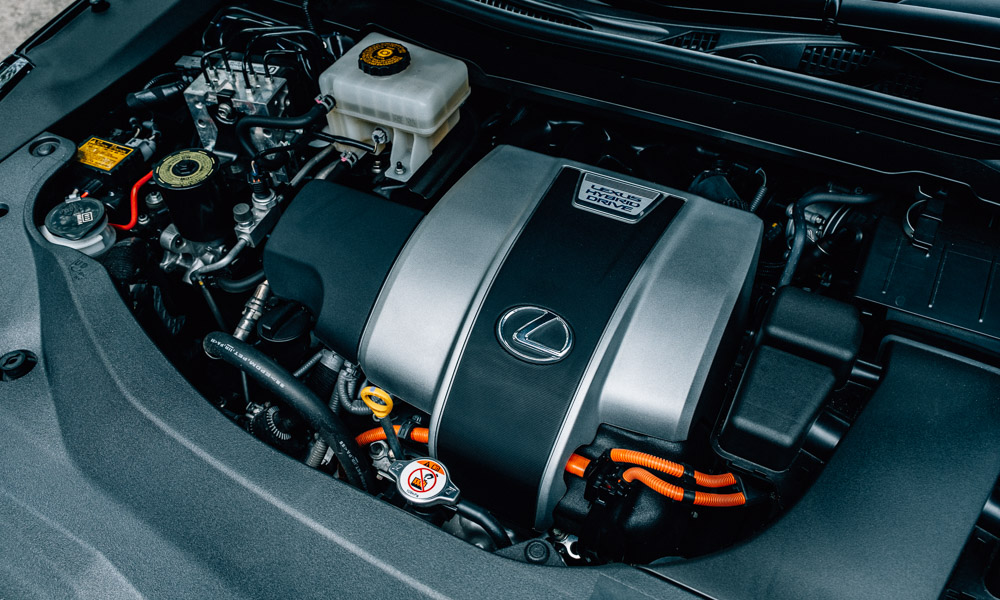 I've driven a whole slew of self-charging hybrid vehicles in the past, and none of them come close to how refined the experience is in the RX.
Due to the combination of a naturally aspirated 3.5-liter V6 (the 2GR-FXS) mated to two electric motors, the total power output is pegged at 308hp with 335Nm of torque.
Just like every hybrid, it's dead silent when operating on electricity alone. But when the 1.9kWh (6.5Ah) Ni-MH battery reaches a certain charge threshold, the vehicle exceeds 60km/h, or the car needs more grunt, the engine comes to life without any drama.
Compared to other hybrids with two or three fewer cylinders, the vibration from the engine is noticeable but subtle enough to not detract from the sublime ride. Of course, when you punch it, you can hear a muffled yet throaty growl from the engine.
And the best part? The fuel economy. A consumption figure of 12.8km/L in terrible city traffic, 14.2km/L in mixed conditions, and 16.8km/L on the highway might not sound impressive for a hybrid, but you have to remember that this crossover weighs 2,210kg and packs a V6 under the hood. I was able to eke out at least 503km from a tank filled up to three-fourths (with the trip computer telling me I could do at least 35km until empty), but I feel that one could get 800km on a full tank of 95-octane gas.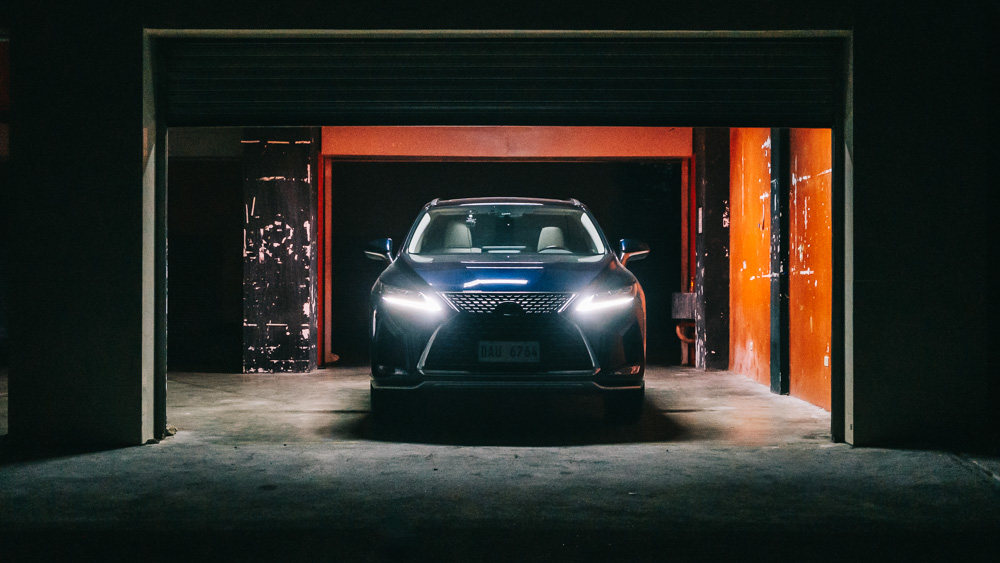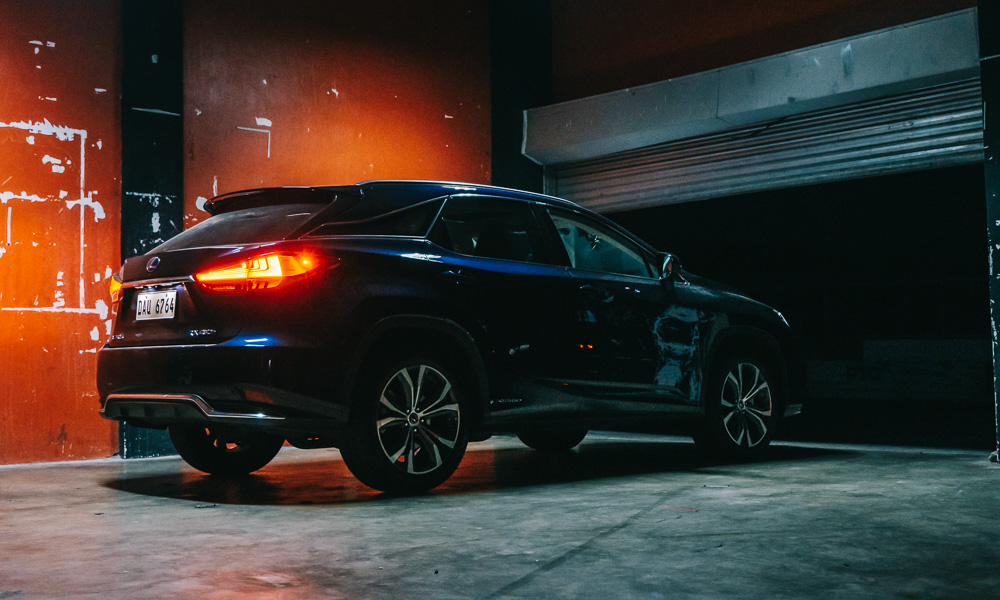 In the city, you can feel its girth, which made me feel a bit nervous when navigating the tight streets of Makati. You sit high up with good forward and side visibility, but rearward visibility is hindered by the C-pillars. I sense that a 360° camera would have prevented most of the gutter rash found on this tester's wheels.
The steering is responsive and easy enough to actuate, especially in low-speed maneuvers, but don't expect this to have sporting or off-road ambitions. It's an insanely comfortable and quiet mile-muncher designed for long journeys. The 20-inch wheels are shod by Dunlop Sport Maxx 050 rubber (235/55), which is a really good OEM choice for tires.
It's also all-wheel-drive due to the dual-motor setup, but the front motor does most of the work. Realistically (in our climate), you'll never see the rear motor kick in unless you're flooring it from a dead stop or encounter conditions requiring traction from the rear wheels.
This vehicle doesn't come with the suite of Lexus Safety Sense features. Aside from the usual safety features like airbags, traction control, and ABS with EBD, all you get are front and rear parking sensors with a low-resolution reversing camera, auto-dimming mirrors (rearview and exterior), and a traditional cruise control stalk.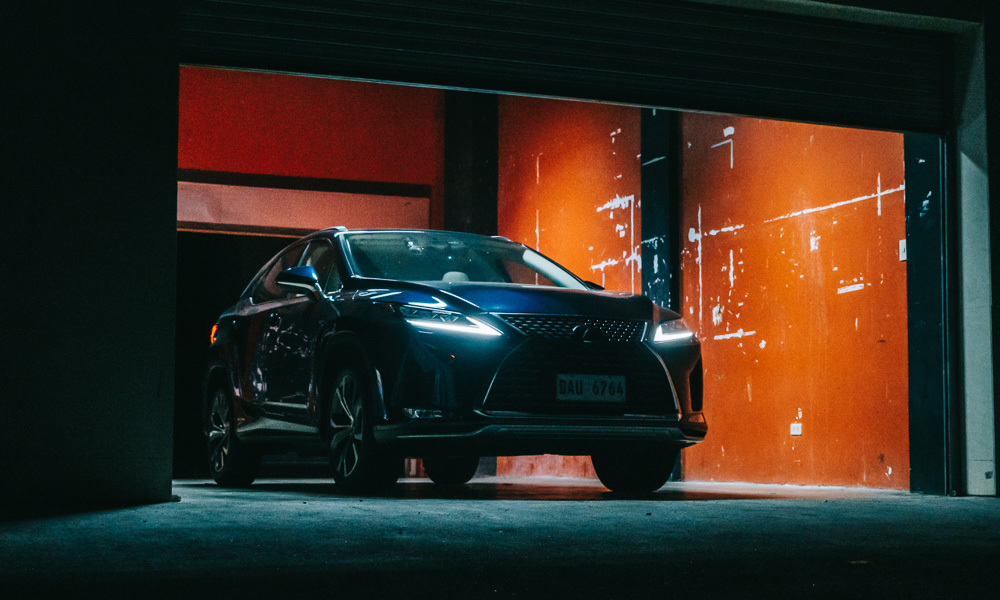 There's a reason that the RX has been one of Lexus's most enduring and popular models: It's a comfortable and luxurious package that will probably last about a decade or two, even if it is a little outdated in terms of technology. And yes, a new RX is on the horizon, so I wouldn't blame you for being in the wait-and-see camp.
But if you were to ask me, I'd get this over that because I personally love the current design language (I'm not so fond of the "Spindle Body" at the moment), and what kind of automotive enthusiast would not jump at the chance of having a frugal, normally aspirated V6 powertrain?
You're paying P5,398,000 for the top-of-the-line RX450h. A little pricey, sure, but you're also getting the only self-charging hybrid luxury midsize crossover on the market, which is arguably the vehicle's biggest draw considering the oppressive fuel prices we're experiencing right now and the lack of public charging stations for full-electric vehicles.
LEXUS RX450H
| | |
| --- | --- |
| Engine | 3.5-liter V6 gasoline with two electric motors |
| Transmission | CVT |
| Power | 308hp @ 6,000rpm |
| Torque | 335Nm @ 4,600rpm |
| Dimensions | 4,890mm x 1,895mm x 1,685mm |
| Drive layout | AWD |
| Seating | 5 |
| Price | P5,398,000 |
| Upside | It's a very practical and luxurious midsize crossover. Plus, it's a hybrid, too. |
| Downside | A lack of modern driver-assistance systems makes this look dated against the competition. |