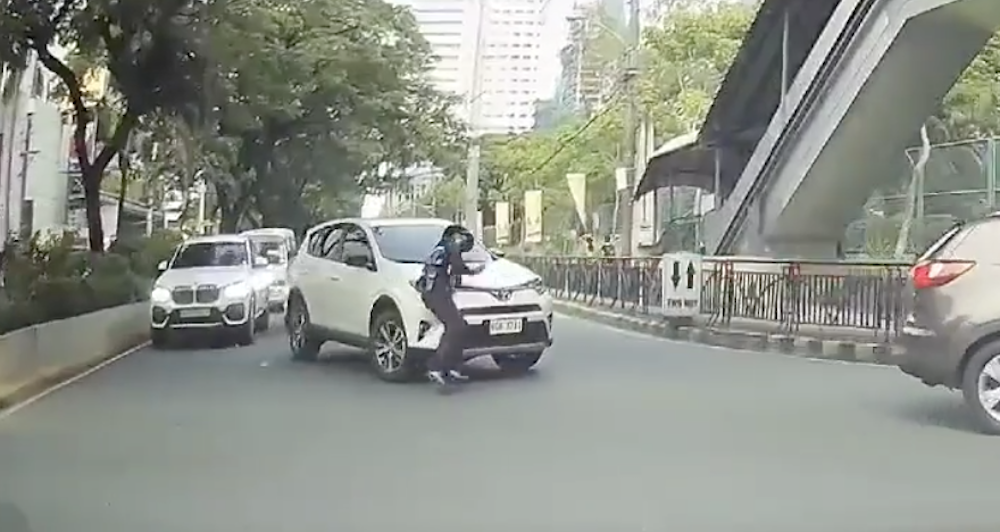 Remember the viral video of a driver running over a security guard in Mandaluyong?
The Land Transportation Office has just announced its decision to not only revoke his driver's license, but to permanently disqualify him from being able to obtain a license and drive a vehicle. This decision comes after Jose Antonio Sanvicente, identified by LTO as the driver in the viral clip, failed to show up twice to the hearing on the incident despite being issued a show-cause order for both instances.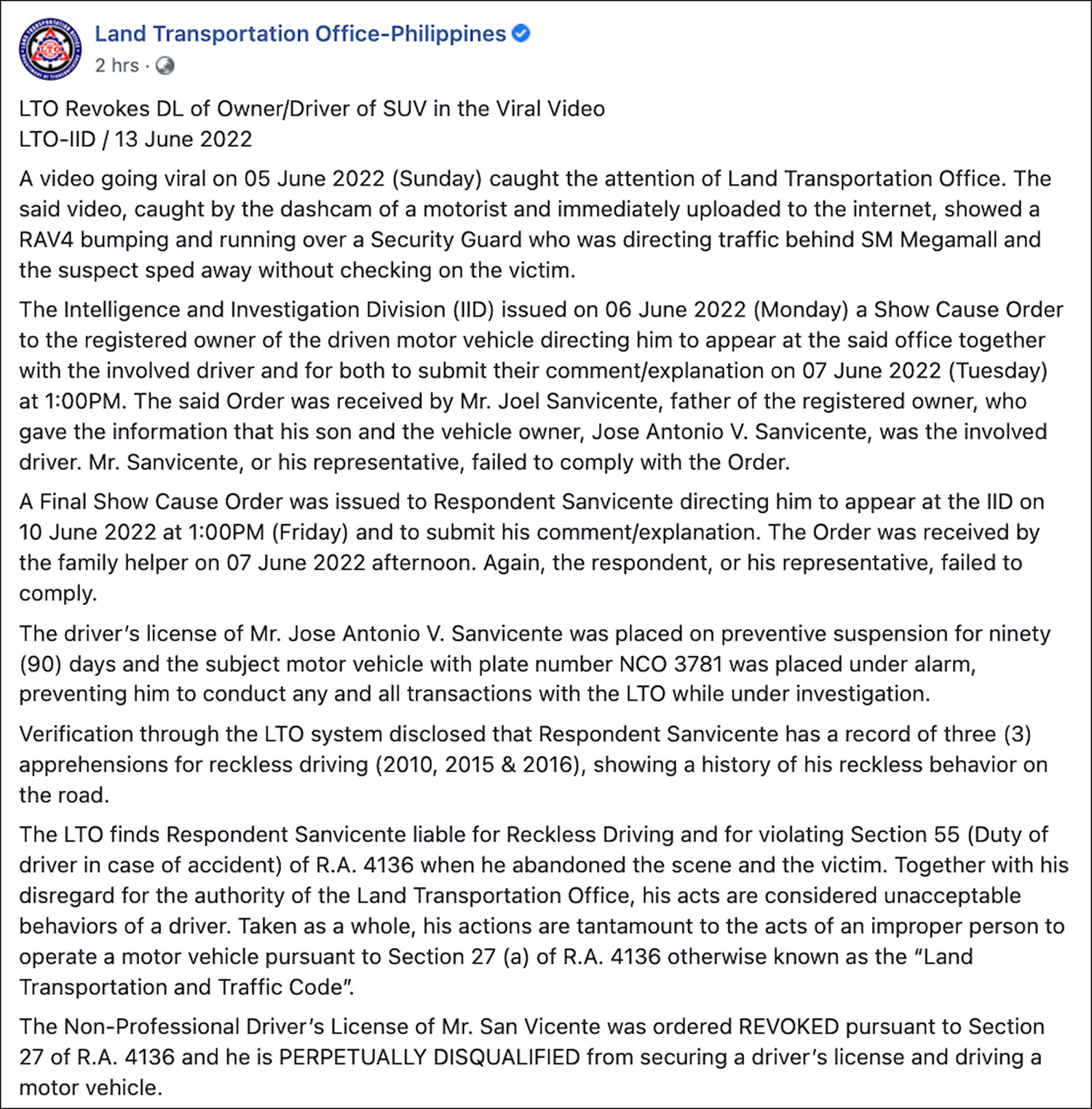 After what started as a 90-day suspension and an alarm on the vehicle in question, the heavy-handed order came after LTO found him liable for reckless driving and violating RA4136 by abandoning the scene. This is on top of three reckless driving citations found in LTO's database from 2010, 2015 and 2016, and the no-shows being a disregard of the agency's authority.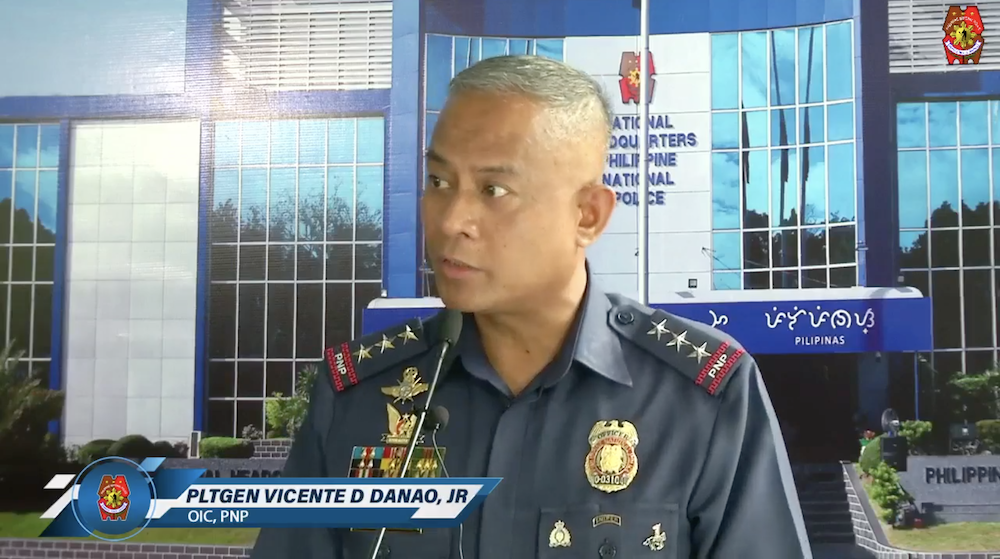 While this may be progress, both Sanvicente and the RAV4 in the clip are still both at large. Cases have been filed, and the PNP has warned in a briefing on June 13 that they are ready to execute a warrant of arrest once such becomes available. We just hope that justice sees the light of day, as mere disqualification seems like a slap on the wrist given the fact that someone was nearly killed.