Keen to demonstrate the technical superiority of the then groundbreaking supercar from Porsche, the Group B-based 959, the automaker entered the grueling Paris-Dakar long-distance rally in 1984, and finished 1-2. It was an unheard-of achievement from a brand with no prior experience in this iconic event, surviving the 13,800km race with René Metge and Dominique Lemoyne in first, followed by Jacky Ickx and Claude Brasseur in the second car. In fact, a third 959—intended only as a backup/support vehicle—finished sixth in the event.
It would be another 38 years before Porsche would release a follow-up to this highly successful and now iconic model. This year's Los Angeles Auto Show witnessed the unveiling of the car's latest version, the 911 Dakar.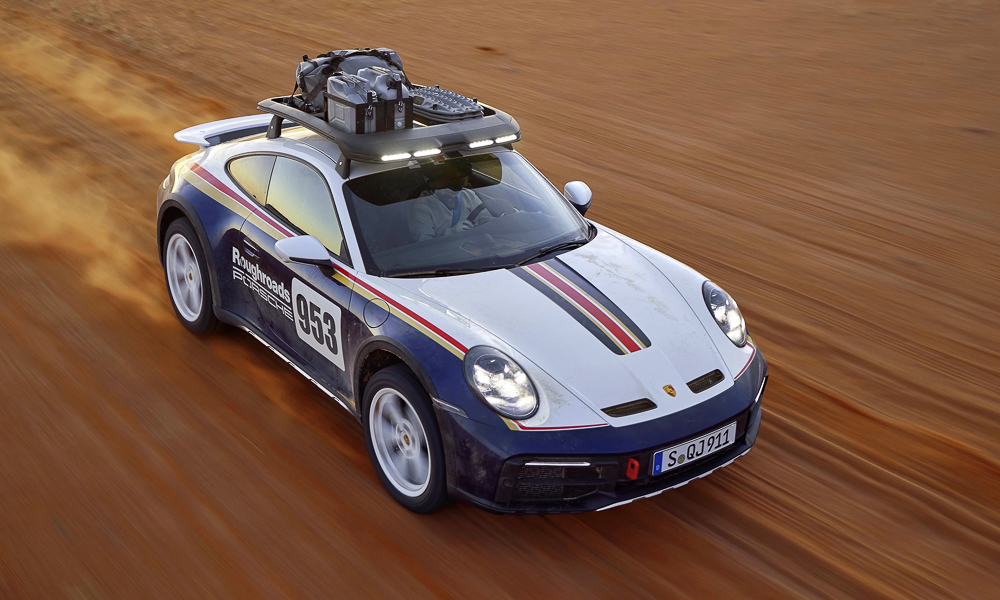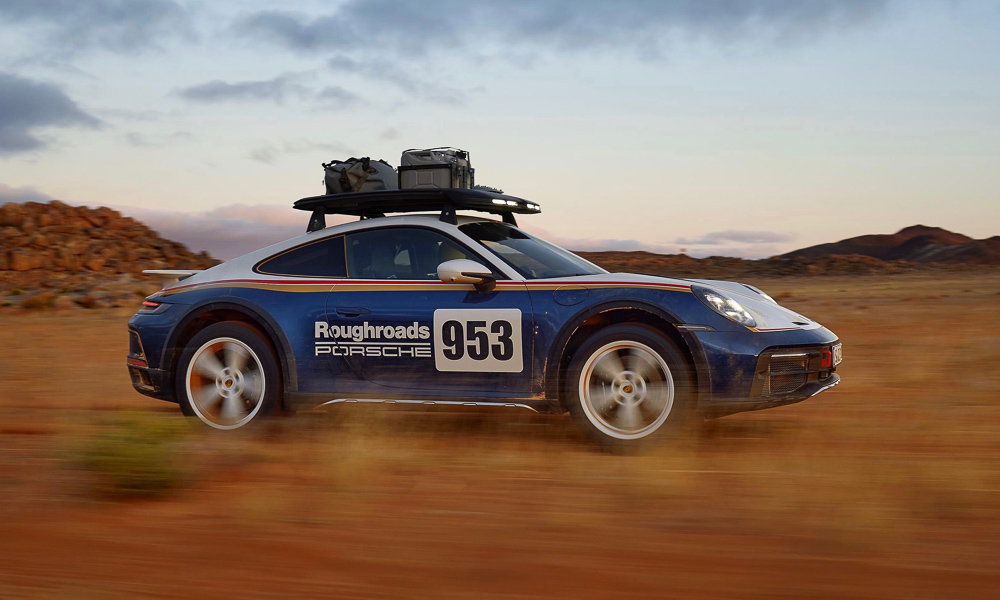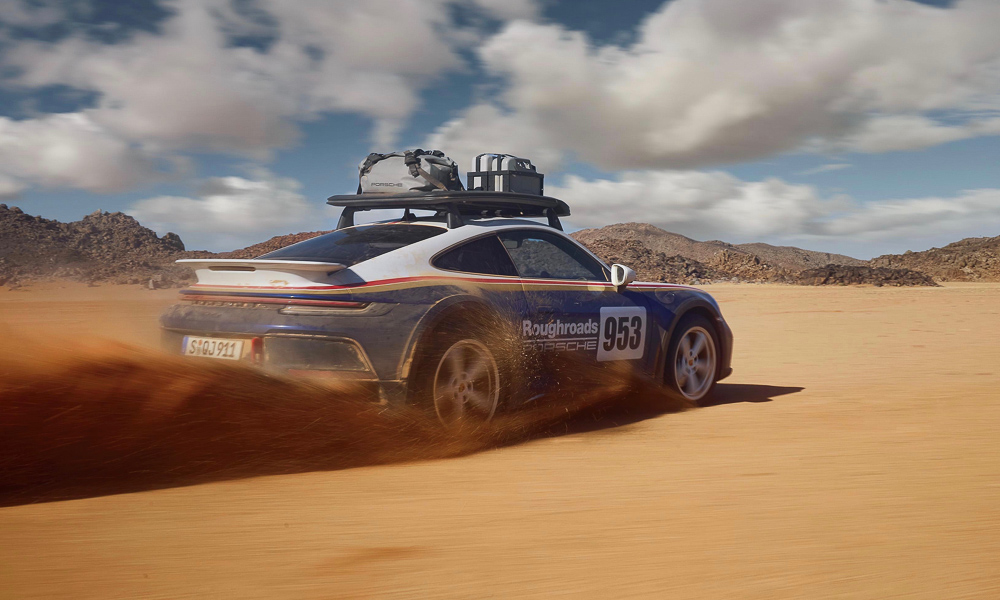 The Dakar is essentially a 992 Carrera 4 GTS, an all-wheel-drive variant with the suspension raised by 50mm, and can be electronically raised a further 30mm for a total of 80mm of additional ground clearance over the standard vehicle.
Power comes from a turbocharged 3.0-liter flat-six, dual overhead cam, 24-valve, direct-injected engine producing 473hp. Drive is then transferred to all four wheels exclusively via Porsche's eight-speed PDK dual-clutch transmission. It borrows parts from the GT3 and the Turbo S as well.
Unlike cars with a typical lift kit that allows them to clear speed bumps and steep ramps, the 911 Dakar's lifted suspension is designed to run at high speeds—in this case, as fast as 170km/h flat-out in off-road mode. The Porsche Stability Management and the ABS-EBD brakes with torque vectoring have been optimized for off-road use, too.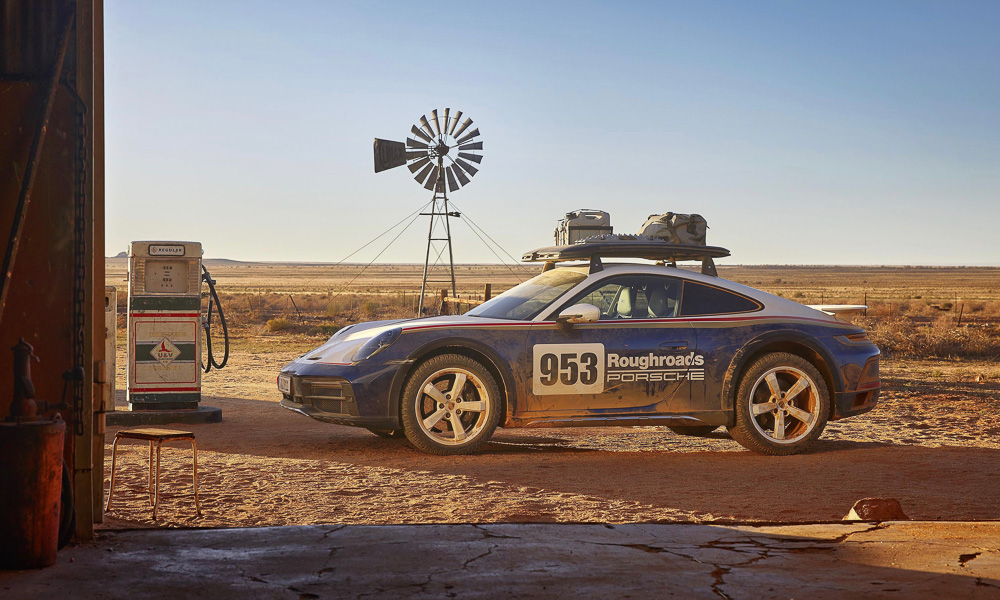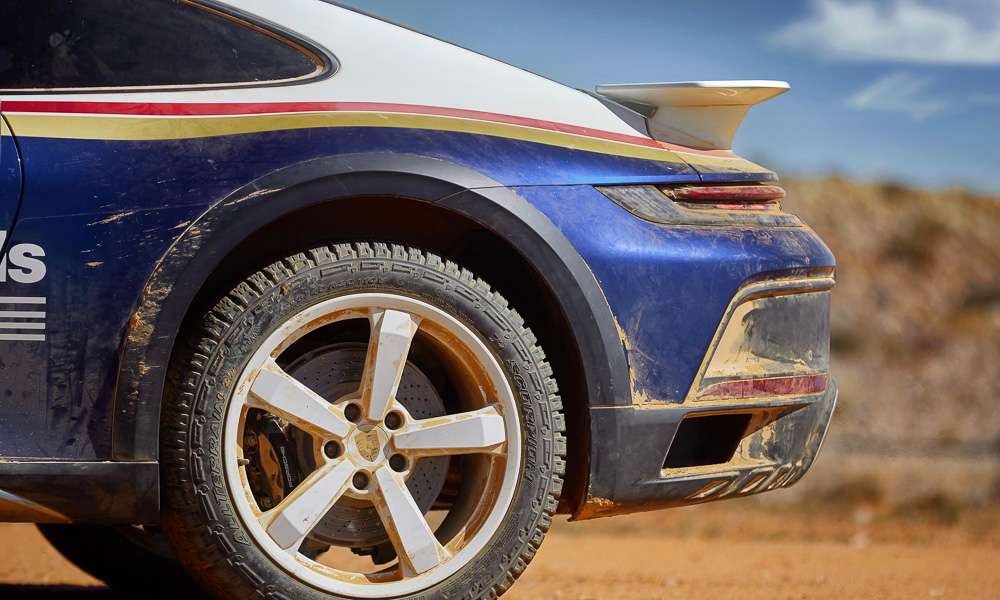 Specially designed dual-carcass Pirelli Scorpion All-Terrain Plus tires made specifically for the 911 Dakar are fitted, with double staggered sizing of 19 inches up front and 20 inches at the rear on iconic Fuchs-style alloy wheels. These tires are resistant to puncture, thanks to their unique dual-carcass design.
Full underbody protection is standard to withstand the rigors of rally and high-speed off-road use, and the front has a slightly reduced overhang to improve the approach angle off-road. It isn't made for hardcore off-road rock-crawling use, but rather traditional rally stages, dirt/gravel roads, and grassy knolls (with a 911 flavor).
The 911 Dakar is still resolutely a proper 911. Performance was a key focus, and lightweight efficiency was sought, thanks to the use of advanced composite materials, the removal of the rear seats, and the use of thinner lightweight window glass to help reduce weight. The GT3's carbon hood is fitted to reduce weight, and the car utilizes the Turbo S's cooling system, preparing it for the added stress and rigors of dirty driving (pun intended). Heavily bolstered sport seats are standard, but buyers can option more comfortable standard touring seats.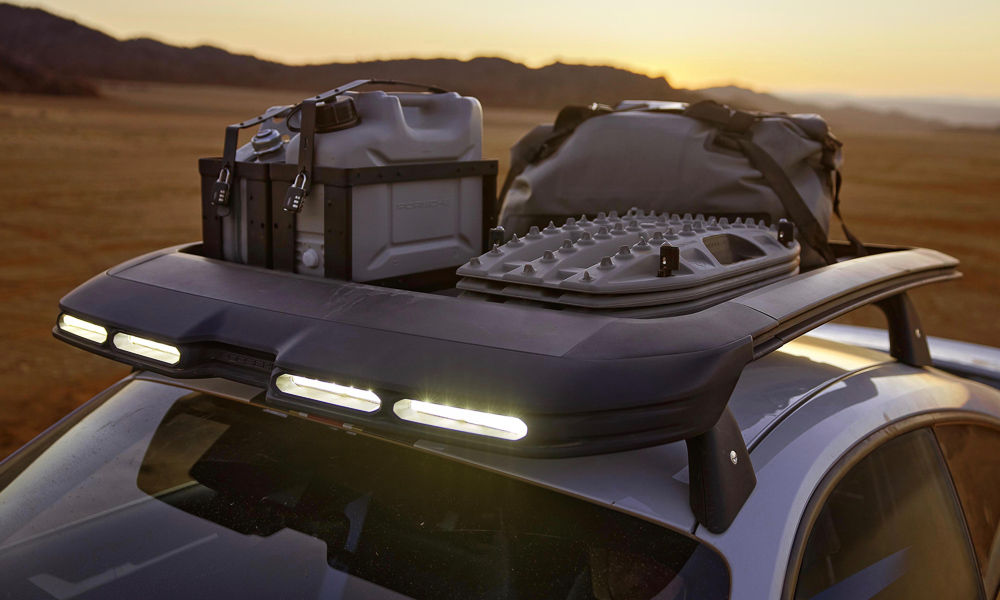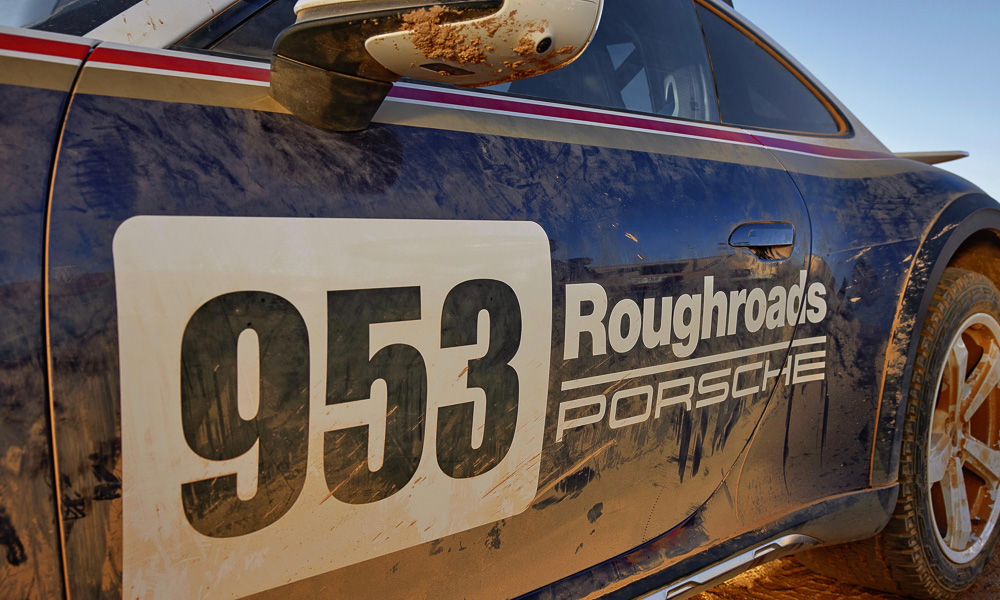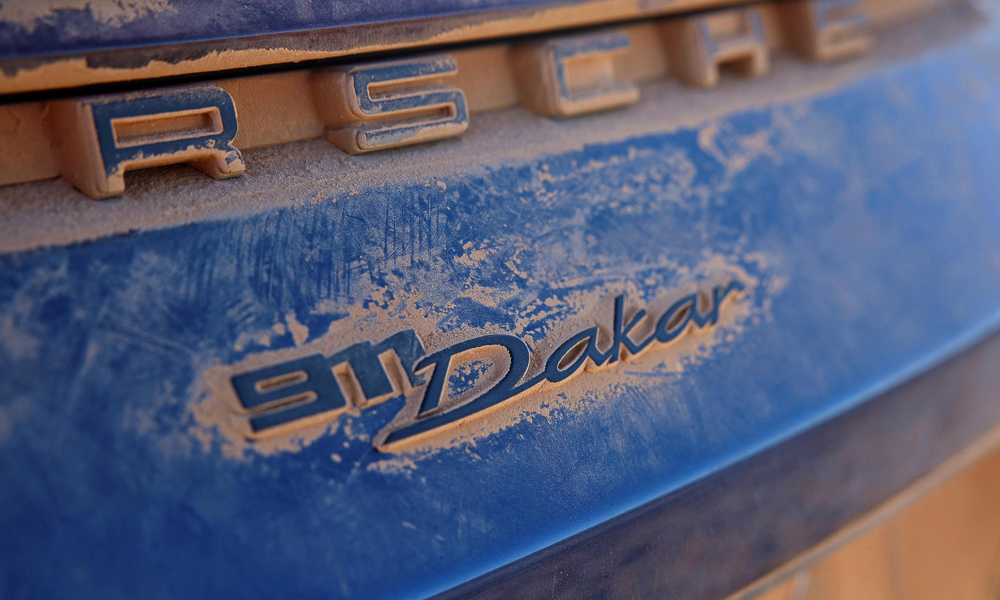 Porsche factory drivers and brand ambassadors like the legendary two-time WRC champion Walter Röhrl and veteran Le Mans drivers Jörg Bergmeister and Romain Dumas were involved in the 911 Dakar's extensive 500,000km testing, including 10,000km of extreme off-road testing from rally-style dirt roads, mud, snow and ice in exotic and unforgiving locales such as Dubai, Morocco, and Sweden.
Options specific to the 911 Dakar include special colors and livery, a roof basket with integrated LED lamps on top, and even a roof tent should you want to take it overlanding. Only 2,500 units will be produced worldwide. In the United States, they will retail for around $223,450 (P12.8 million) before dealer delivery charges and local taxes.
Porsche Philippines managing director Roberto Coyiuto III says they are trying to get allocation for the 911 Dakar, but no confirmation yet if our market will get one. Fingers crossed that we get a few units of this very unique 911. A 911 Dakar, a GT3 RS, and a Turbo S would be the perfect three-car garage lineup.