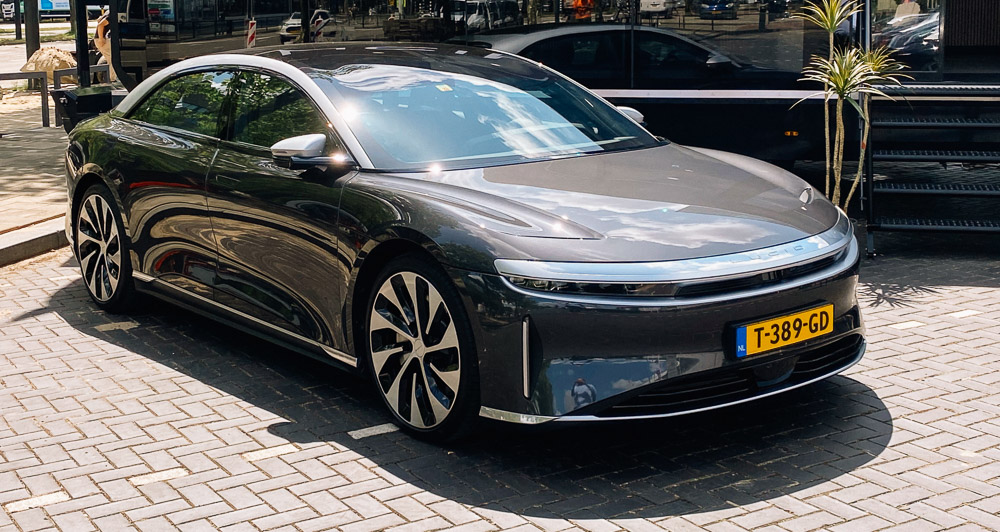 Much has been said and written about Lucid Motors and its first flagship car, the Air. So, when the opportunity arose to try one out during a recent trip to Amsterdam, I naturally jumped at the chance.
As a self-proclaimed challenger for the likes of Tesla, Porsche, and Mercedes-Benz, the firm has a lot of hype to live up to. While not a proper media drive or a full review, I hope these first impressions will give you an idea of what the American "super EV" is like.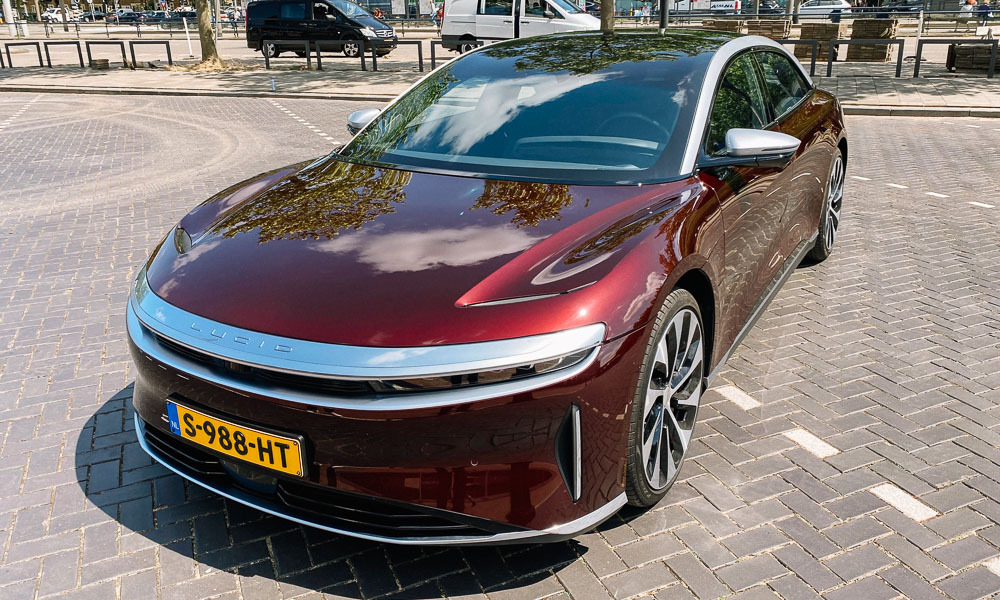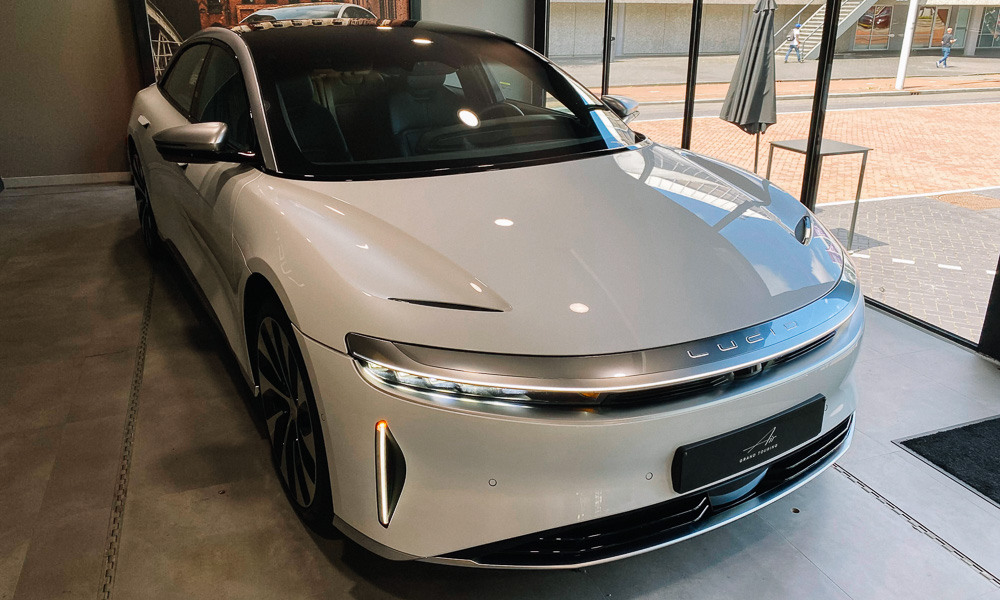 There's no denying that the Air is a bit of a looker. Sleek and with a confident stance and flowing lines, it commands attention and doesn't hide its ambitions.
The Zenith Red paint job of the test unit nicely underlined the elegant appearance of this super EV, and made the chrome-colored accents and the 21-inch Aero Blade rims stand out well against the Dutch lunchtime sun.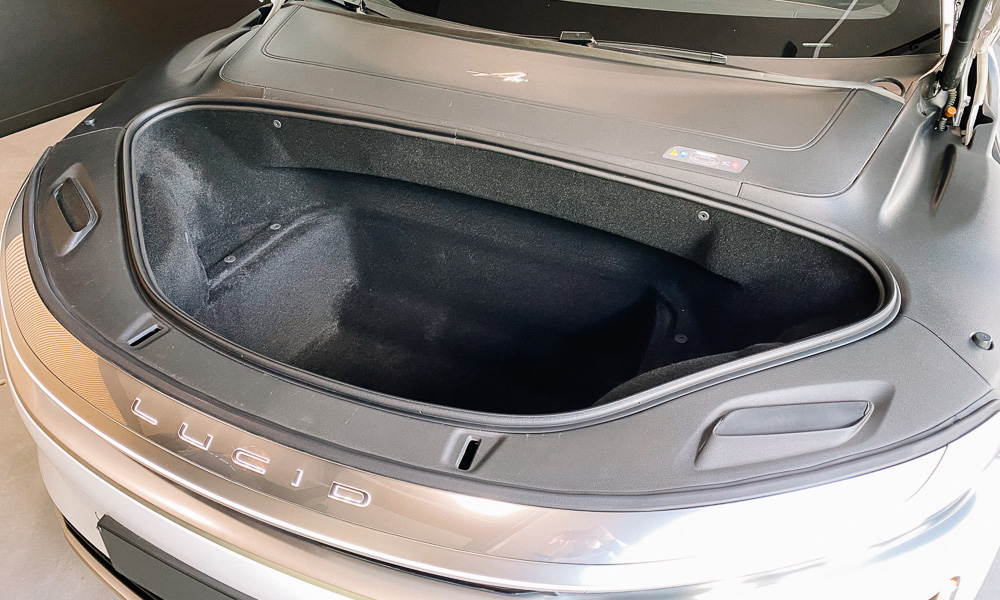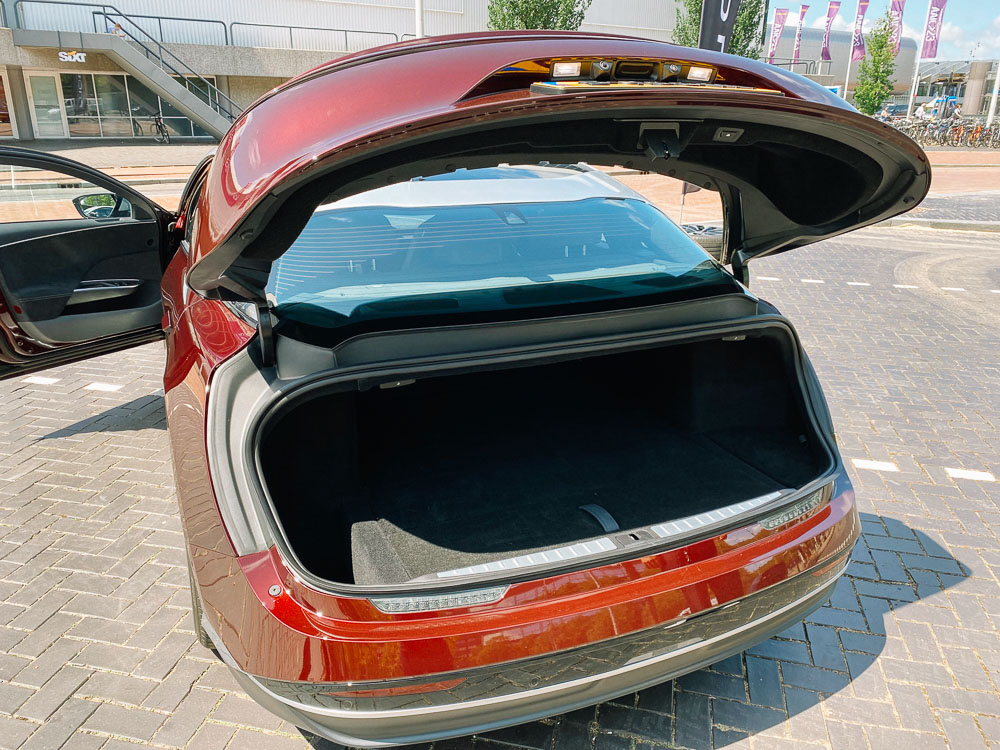 I didn't have any luggage with me, so I couldn't make use of the two storage compartments—a front trunk and a trunk—that offer a combined 738L of space. The 458L rear compartment is designed to be spacious and easily accessible, which is why it opens in a rather unusual way.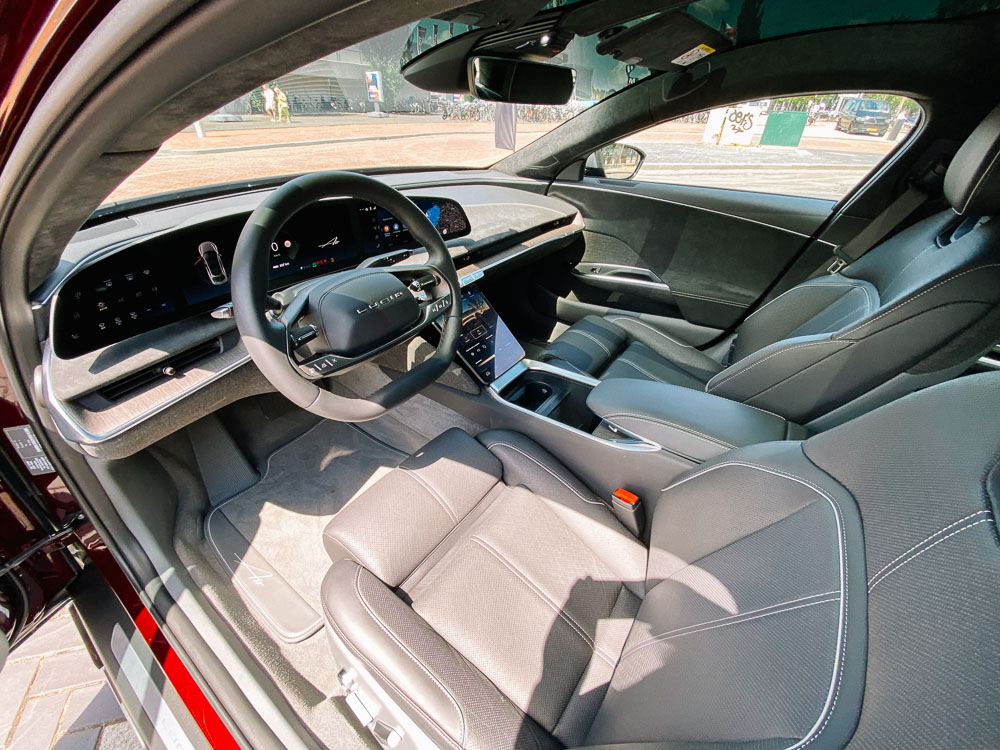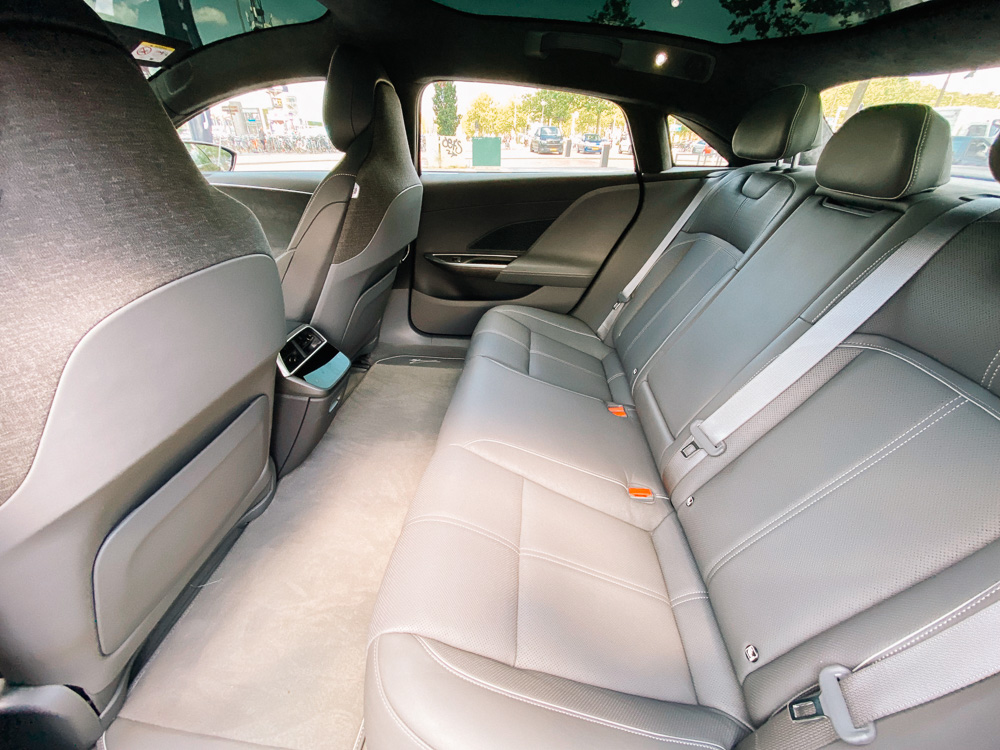 Fling the doors open, and you are greeted by a cabin that lives up to the car's name. Despite its coupe-like appearance, space on the inside is ample in the front and the back, even for a 185cm-tall German, but the best thing is how airy it feels.
That's largely due to the massive windscreen that doesn't end atop the A-pillars, but continues right to the middle of the car. The rear passengers get their own view of the sky with a rear glass roof, and the whole interior gets flooded with light.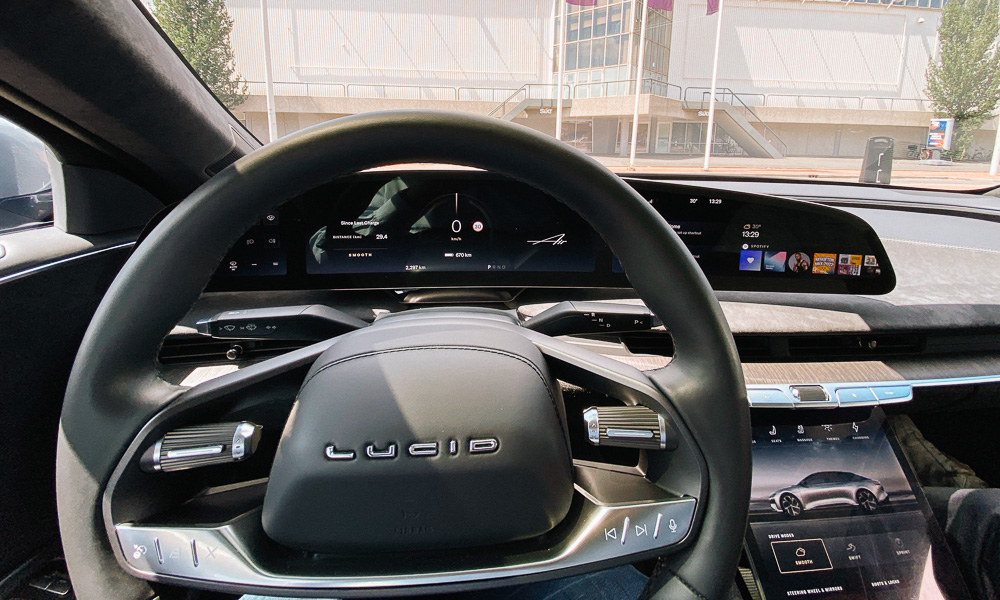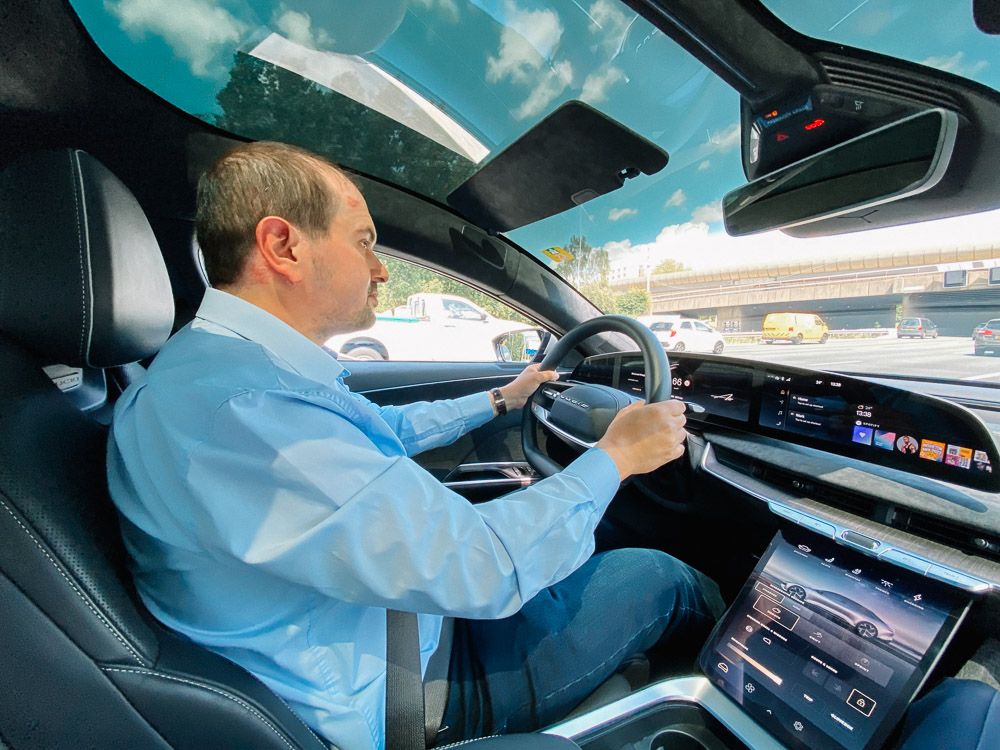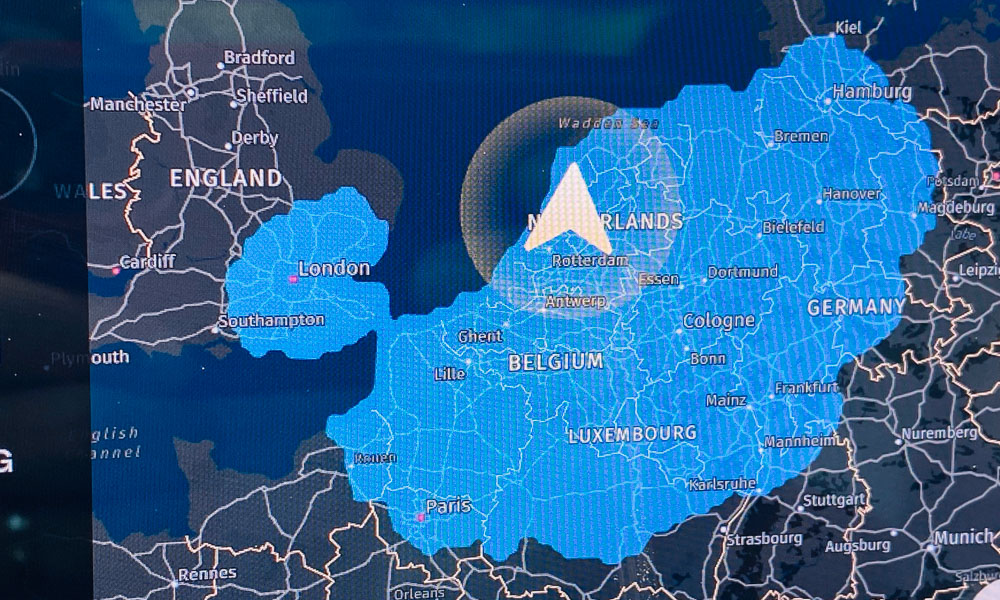 Our test drive was a short loop around Amsterdam that gave me some city driving and a short burst on a highway ring road. As an EV driver myself, getting used to the Lucid machine was pretty straightforward, although it's a bit too touch-screeny for me.
Opening the glove compartment from a touchscreen menu? Thankfully, it's quite easy to operate, and nothing is overly confusing.
The centrally mounted touchscreen appears and disappears at the press of a button, and the menu point I liked most was the map that shows you how far the current battery charge can get you. Range anxiety disappears pretty quickly when you realize that you could drive from the Netherlands to almost the most southern point of Germany with just one charge.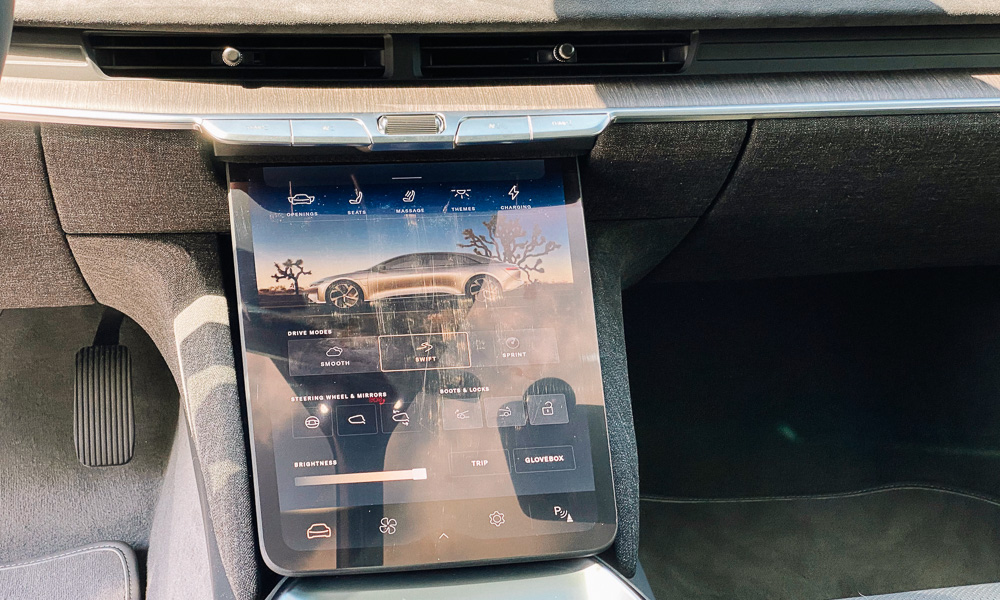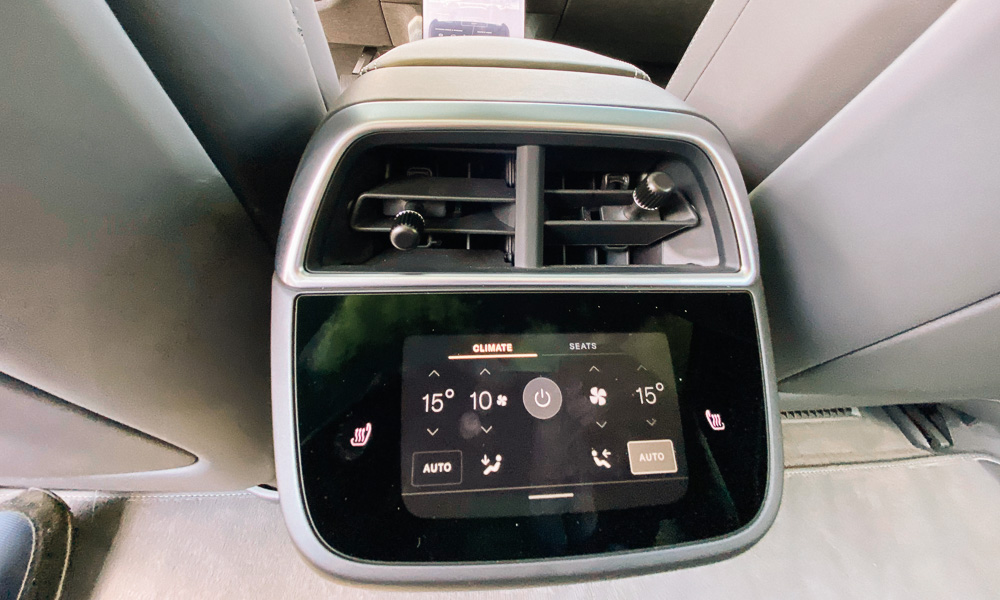 Build quality is a big selling point for a car that wants to challenge the luxury market leaders, and so I paid particular attention to any squeaks or rattles while driving around town. These are especially obvious in an EV as there's no loud engine noise that could drown them out, and I'm happy to report that the Lucid Air seems to be well-built, and that also applies to the interior itself.
The company rep didn't seem overly concerned when I started to push and pull on the various trim parts in the cabin. You can tell a lot about a car not just by the materials that were used, but also by the way they are fitted. And apart from a couple of small bits that seemed a bit overly plasticky, things in the passenger compartment looked and felt pretty solid.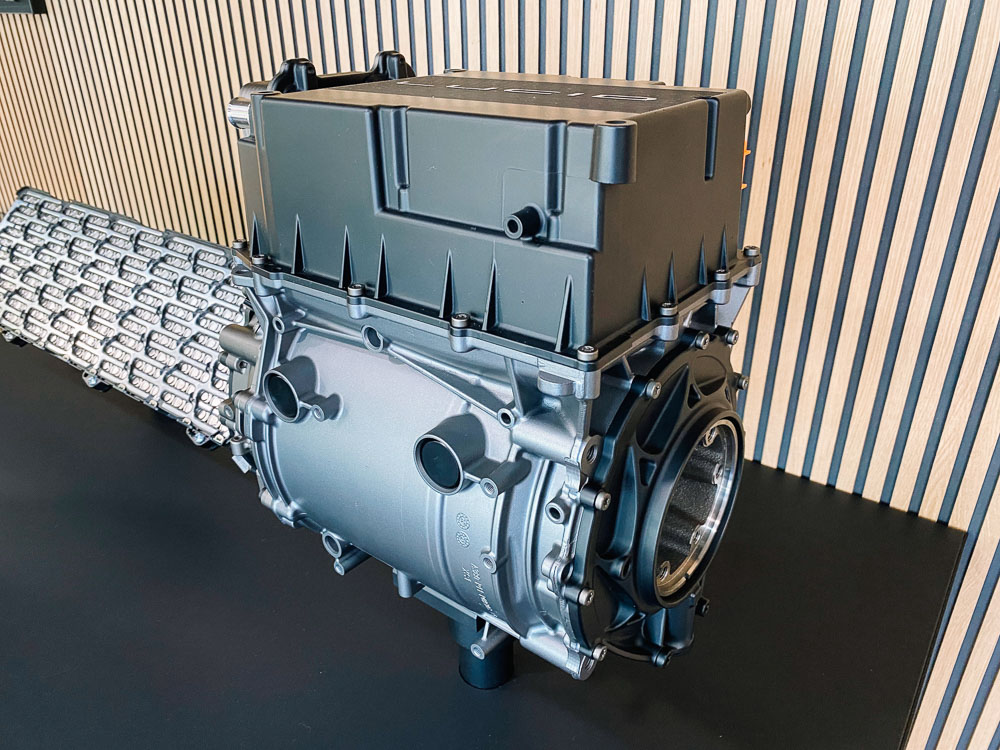 Performance-wise, it's just how you imagine an 819hp EV to be: quick. I couldn't fully try out the potential of it, as Amsterdam loves bikes more than cars after all, but the few bursts I gave it on the highway shoved our heads into the seats, and showed that this is a family car with a high fun factor.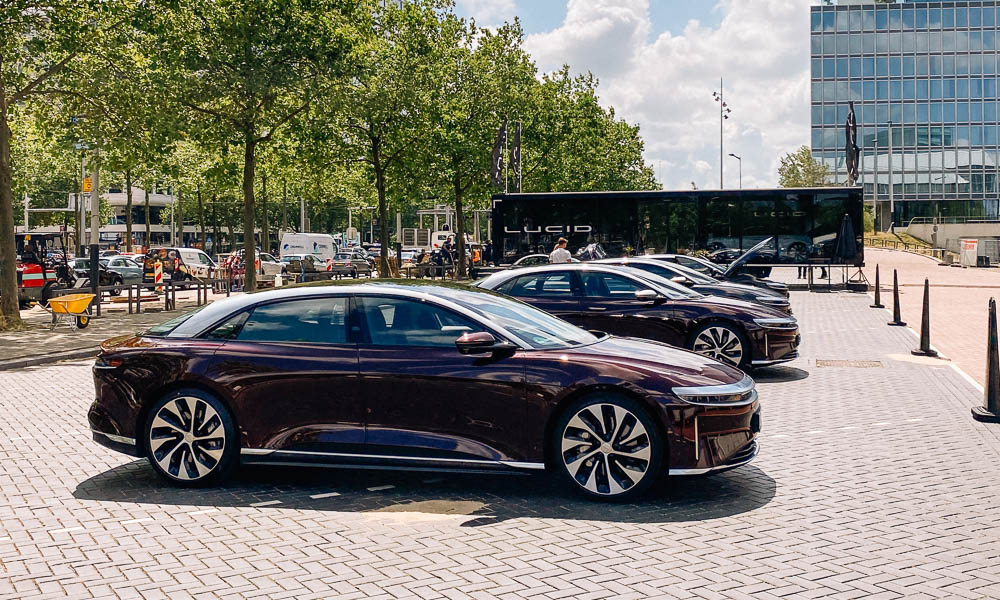 Sadly, it's not exactly a cheap automobile.
Prices in the Netherlands start at €115,000 (P7.05 million) for the 480hp Pure version, and go right up to €222,000 (P13.61 million) for the 1,111hp Air Dream edition.
That's some serious money, even if you get a quite serious car for it. Will the company be able to stand its ground against German and other rivals? Only time will tell, but it sure won't be an easy competitor to beat.