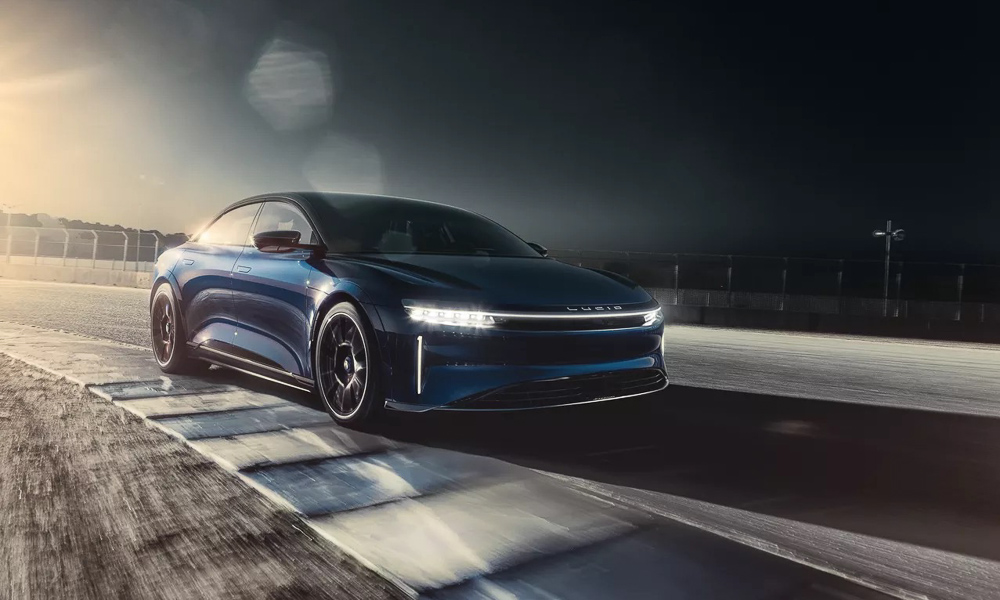 Among the many more recent entries to the EV market, few brands really stand out right now, and Lucid Motors is definitely one of them. The firm's first production model, the Lucid Air, has earned rave reviews for its range and performance, but it seems the company is just getting started.
Now it has revealed a new sub-brand called Sapphire, and the first model, the Air Sapphire, is nothing short of spectacular if the spec sheet is to be believed. Promising to not only be the most powerful electric sedan in the world, but the most powerful sedan full stop, it looks sleek and threatens to snap your head off in the most luxurious way possible.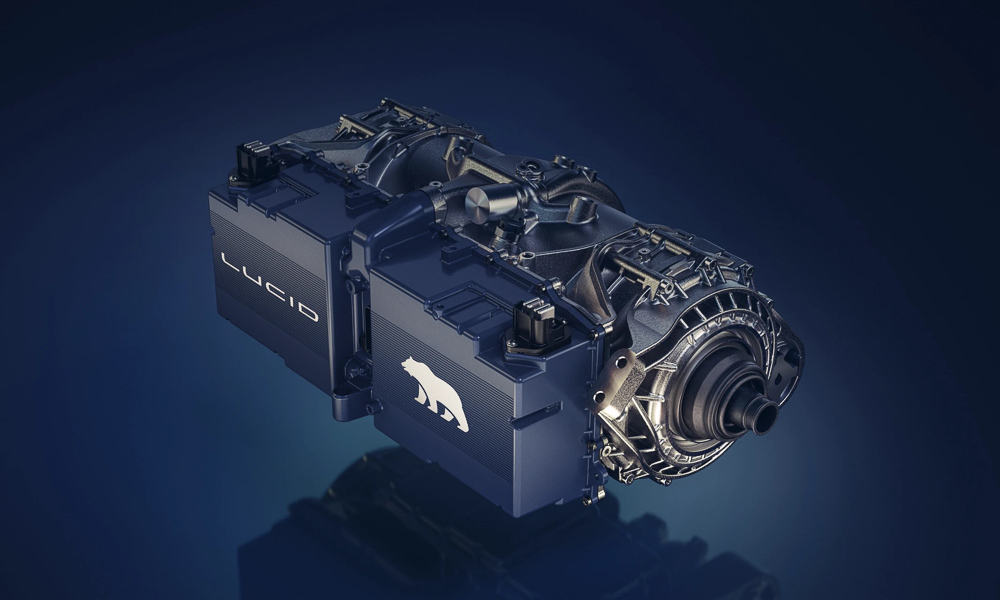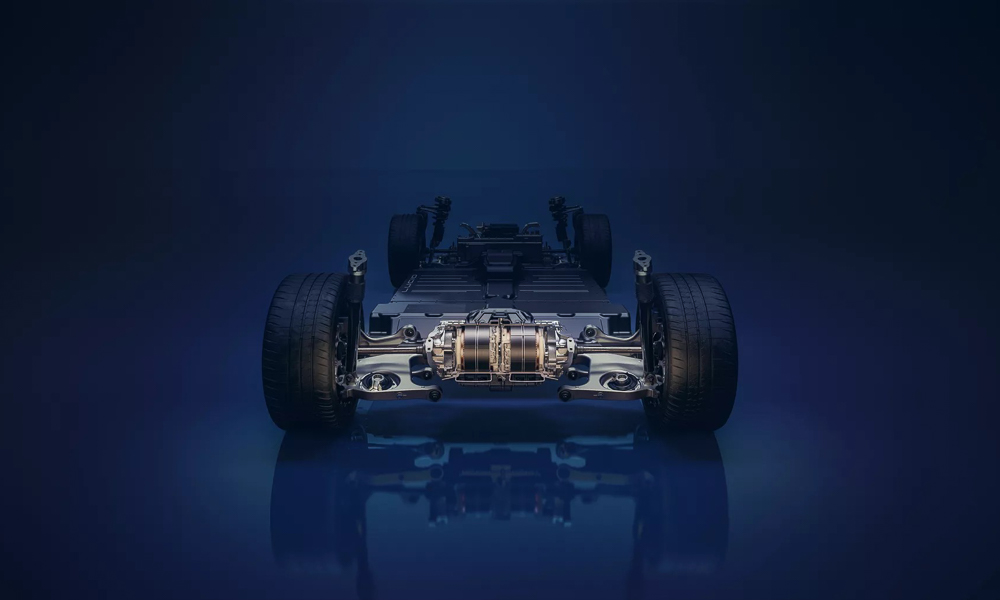 Let's get right down to the insane performance figures that Lucid is quoting for the Sapphire. The elegant, coupe-like limousine you see depicted here has been fitted with two motors at the rear and one at the front. Combined, they unleash over 1,200hp onto the specially developed Michelin Pilot Sport 4S tires, and catapult the car from 0 to 100km/h in less than two seconds.
Zero-to-160km/h is done in less than four seconds; the quarter mile is done and dusted in less than nine; and the top speed is somewhere north of 320km/h. Those are proper hypercar numbers, achieved by a four-door family car.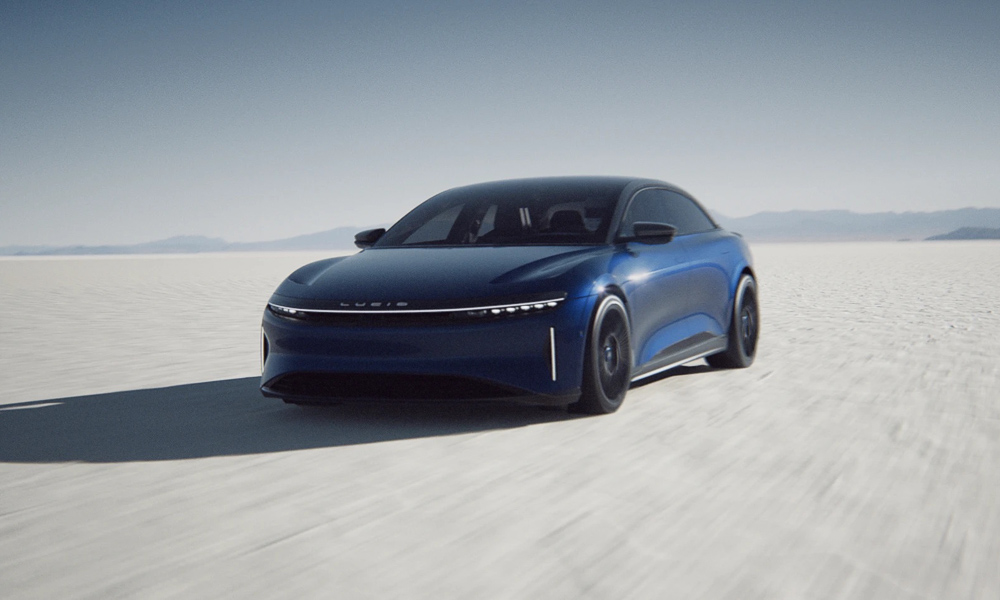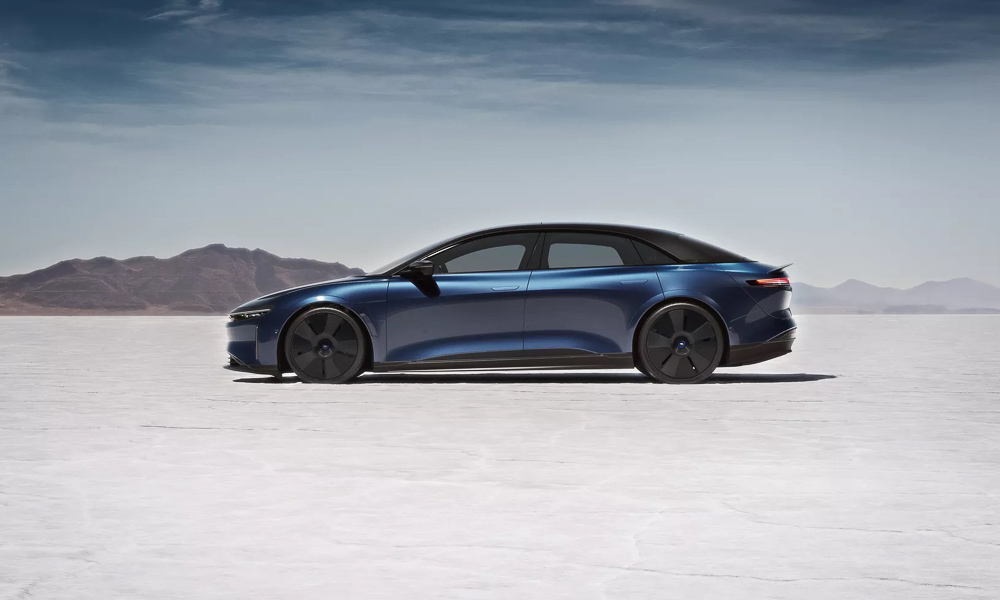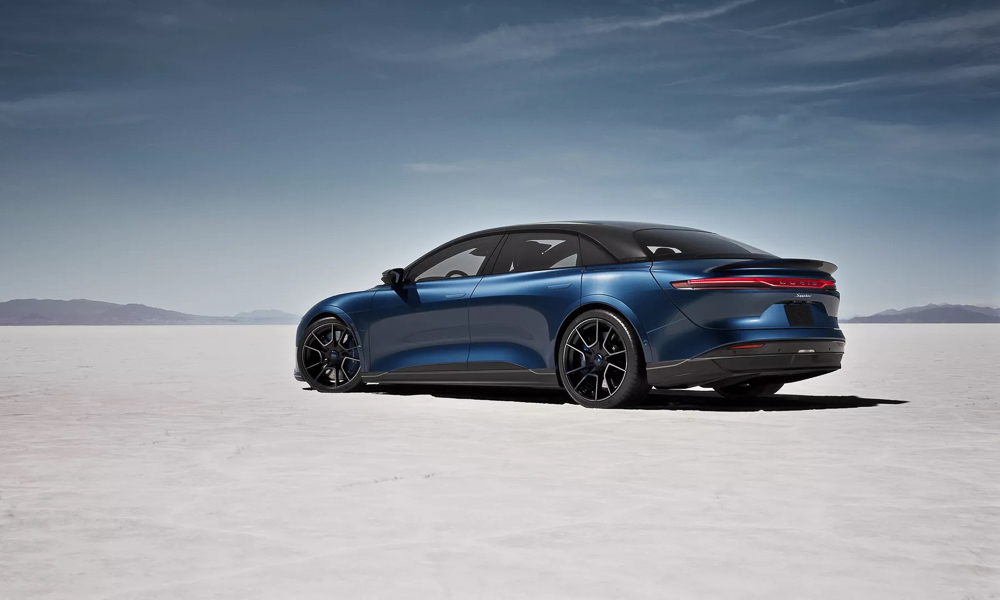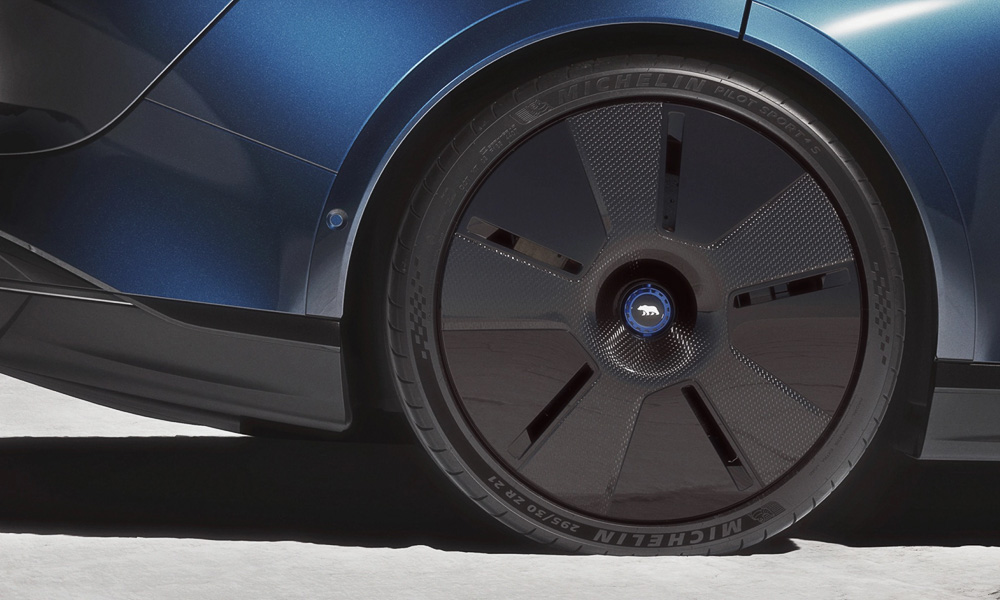 Stopping power is provided by huge carbon-ceramic brakes that come as standard and hide behind new Aero Sapphire wheels featuring aerodynamic disc wheel covers made from carbon fiber. The car has been fitted with stiffer springs, changed suspension settings, and tweaked ABS and traction control systems.
Torque vectoring is also part of the package, and should ensure quick cornering on top of crazy straight-line speeds. The overall aerodynamic setup has also been tweaked, and the car used in the press release was finished in Sapphire Blue, a new color created just for the launch of the sub-brand.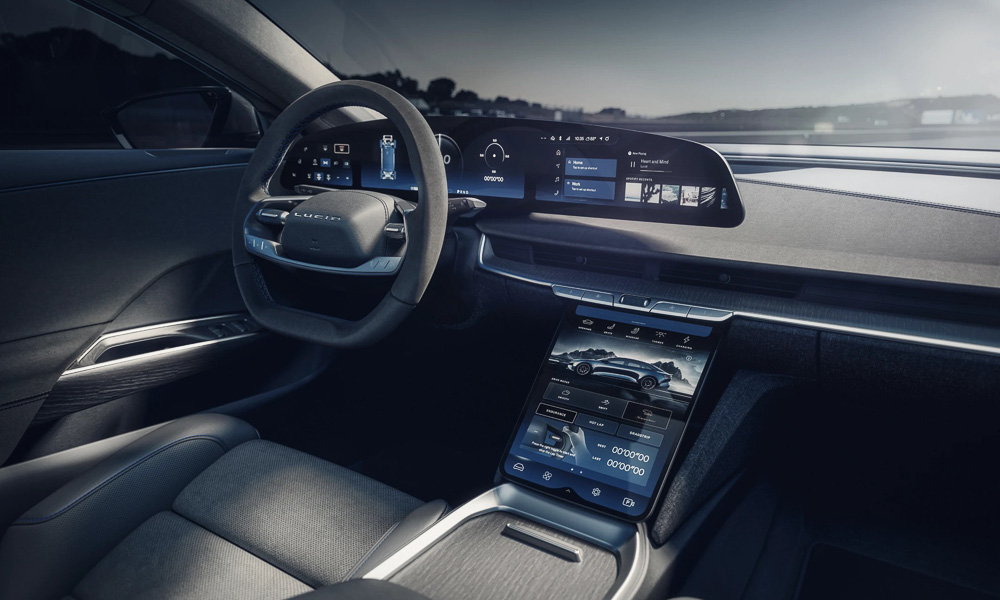 Inside, anyone lucky enough to get a ride in this machine can enjoy leather sports seats that are adjustable in no fewer than 18 ways and come with built-in heating, cooling, and massaging functions. Mojave darkwood veneers add to the premium atmosphere, while a glass canopy roof floods the cabin with light.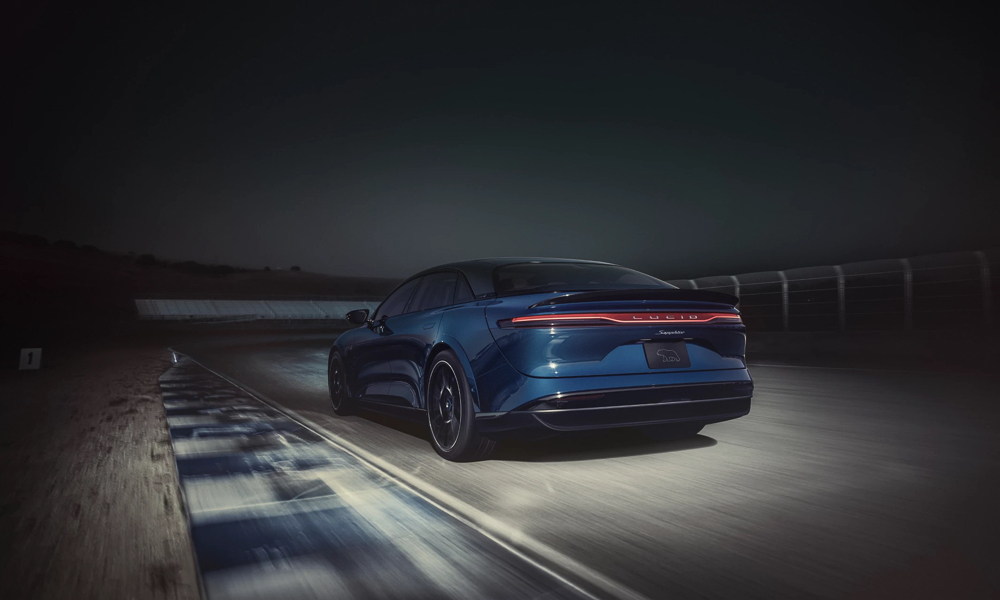 The Lucid Air Sapphire was unveiled to the public at the Quail Lodge during the recently concluded Monterey Car Week. Orders are now being taken, with deliveries for the limited-production vehicle scheduled for next year. The price tag stands at $250,000 (P14 million), which, in the world of hypercars, almost makes this road rocket a bit of a bargain.