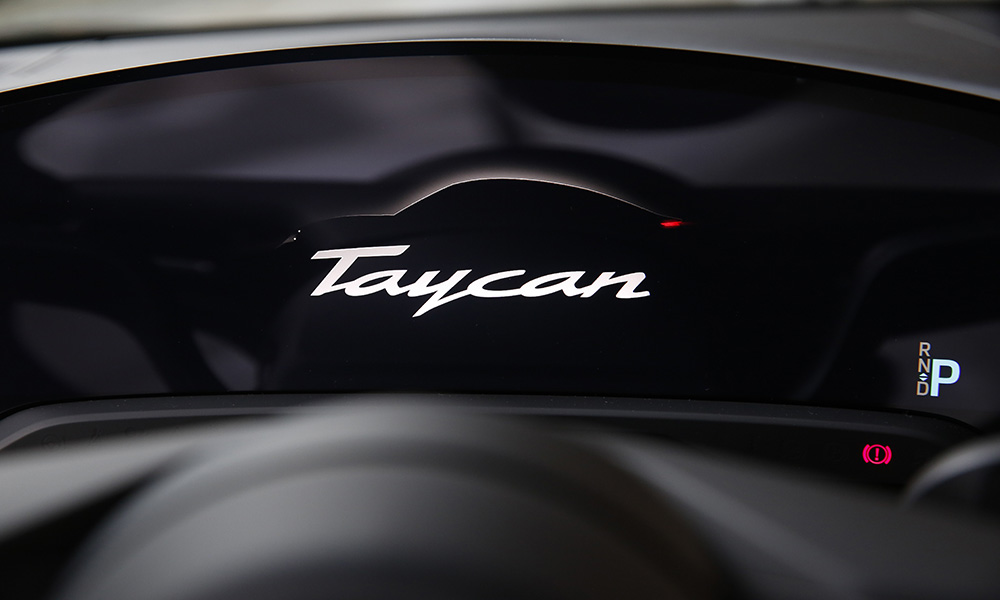 Veteran motoring TV presenter and journalist Jeremy Clarkson once wrote a book called I Know You've Got Soul. It's about mechanical inventions that have created such a strong indelible bond between man and machine, cementing its place in history. The machines listed are a culmination of man's greatest thoughts and ideas, pushing science and progress forward and benefiting humanity. Beautiful design also plays an integral role in Jeremy's choice, as these machines capture both our hearts and minds.
This list of mechanical marvels includes the supersonic Concorde, the gorgeous Riva speedboat, the immortal AK-47 assault rifle, and the achingly beautiful Ford GT40.
If I were to create my own list, I'd include my beloved JZA80 Toyota Supra, the Airbus A380, the Porsche 911 GT3 RS or GT2 RS, the Mazda MX-5 ND, the Eurocopter AS350 Ecureuil, the original McLaren F1 in GTR or LM guise, a Dyson V11 vacuum (yes, I love this thing) and new to this list, a Porsche Taycan Turbo S.
The inclusion isn't some lip service for this review.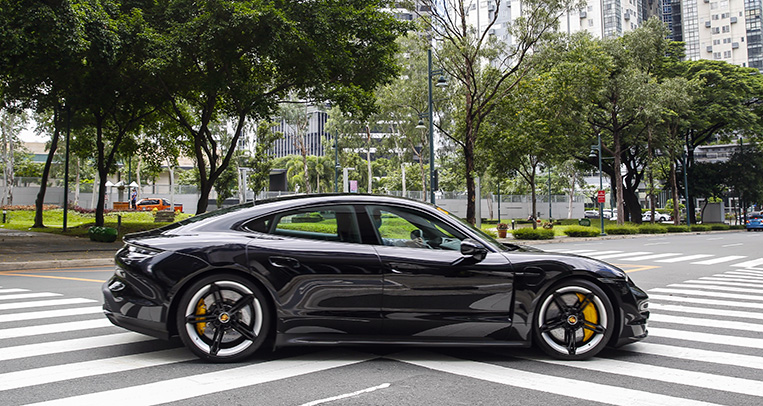 The Taycan truly has that ability to create a deep and intense emotional connection with anyone fortunate to try it. In my 17 years driving other people's fancy and expensive cars, the Taycan accelerates harder, faster, and more viciously than any car I've ever driven. Boot the accelerator and all 616hp is deployed in an instant, snapping your neck violently backward. I tried it and my head instantly tilted aft toward the seat back, enough to cause a bit of a strain.
To prove that it wasn't a fluke, I do it again, and again, and again. Until my neck seriously started hurting. I chickened out and didn't even try launch control, where the full 751hp and 1,050Nm of torque are deployed, sprinting to 100km/h in a blistering 2.8 seconds and all the way to a 260km/h top speed. If the acceleration is brutal enough to snap your spine, braking is just as harsh on your internal organs. The 10-piston, 420mm front and four-piston, 410mm rear carbon-ceramic brakes bring the 2,295kg Taycan to a stop on a dime. Throw in regenerative braking and stopping from 100km/h is unpleasant to the uninitiated.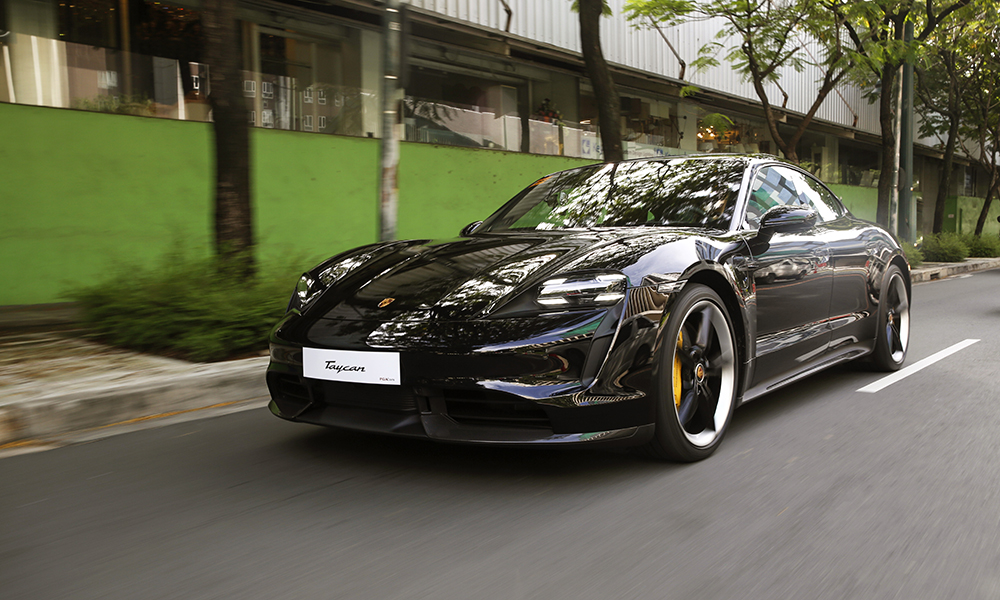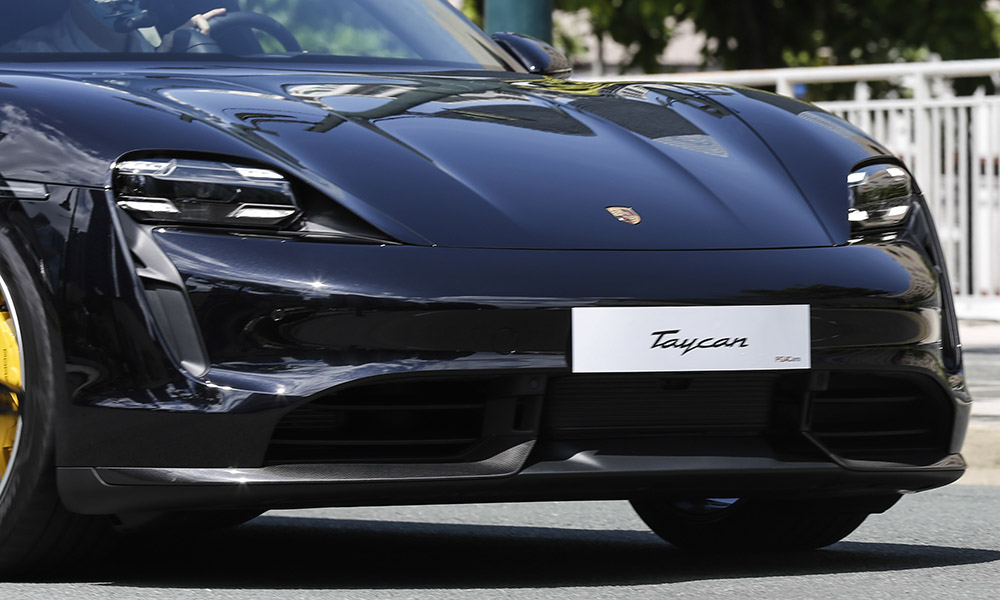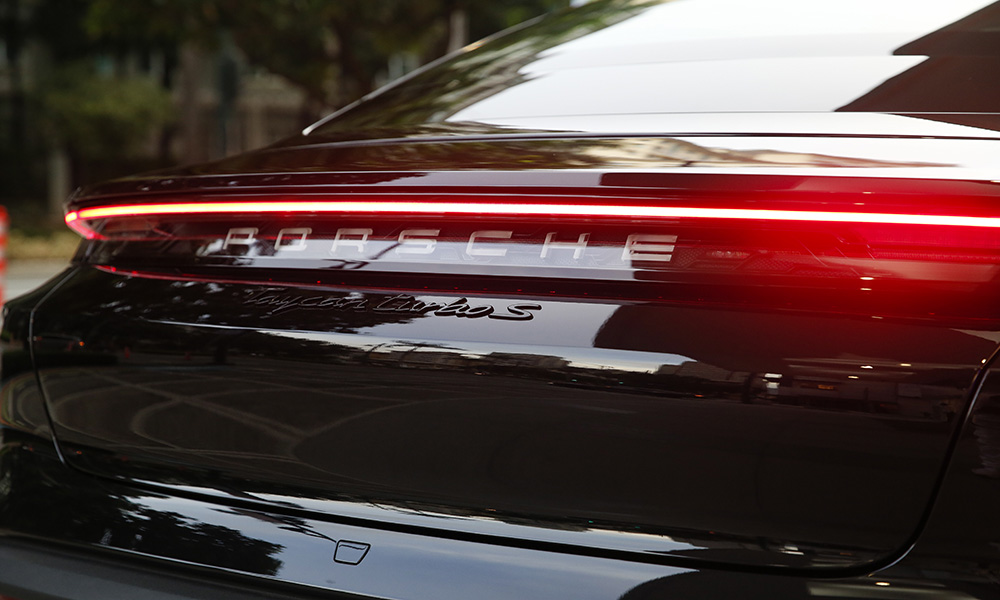 But the Taycan Turbo S's piece de resistance is its physics-bending cornering ability. The combination of Porsche Torque Vectoring, Porsche Active Suspension Management, and Porsche Traction Management, together with Michelin Pilot Sport rubber endows almost infallible grip. At a wide sweeping turn, I blipped the go pedal and steered in aggressively. I expected front-end push or possibly the tail stepping out, but the Taycan simply grabs the tarmac like it's on proverbial rails. No tire squeal, no slip, no drama, and my organs remained in place.
Again. For the nth time, I told myself that I have to stop hooning around, lest I baptize the gorgeous red leather interior with my hearty lunch, or worse, get into an accident—a very expensive one at that. You feel like a driving god in the Porsche Taycan Turbo S. The car is connected, composed, responsive and crucially, on your side, egging you to go faster and faster.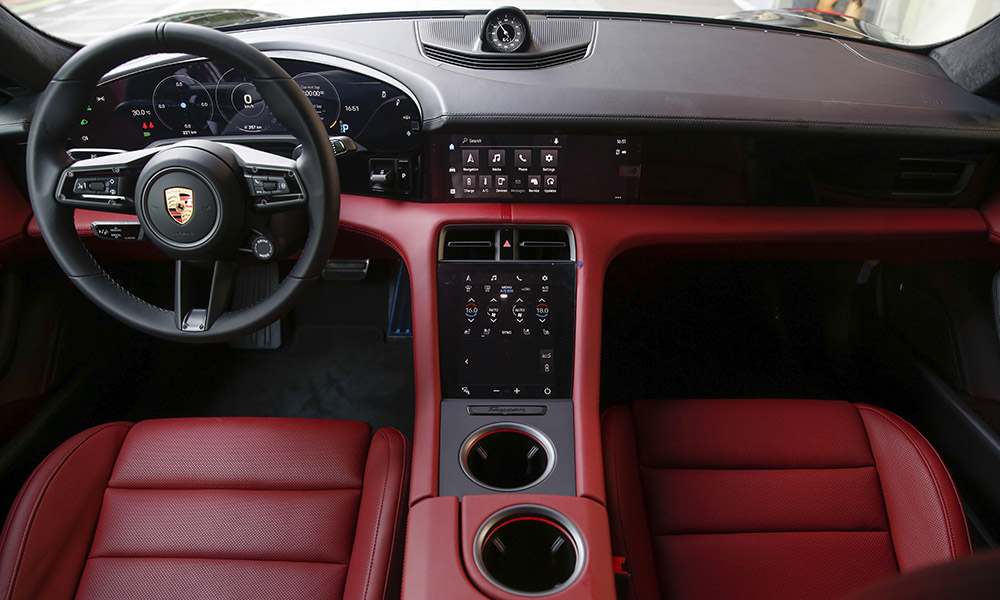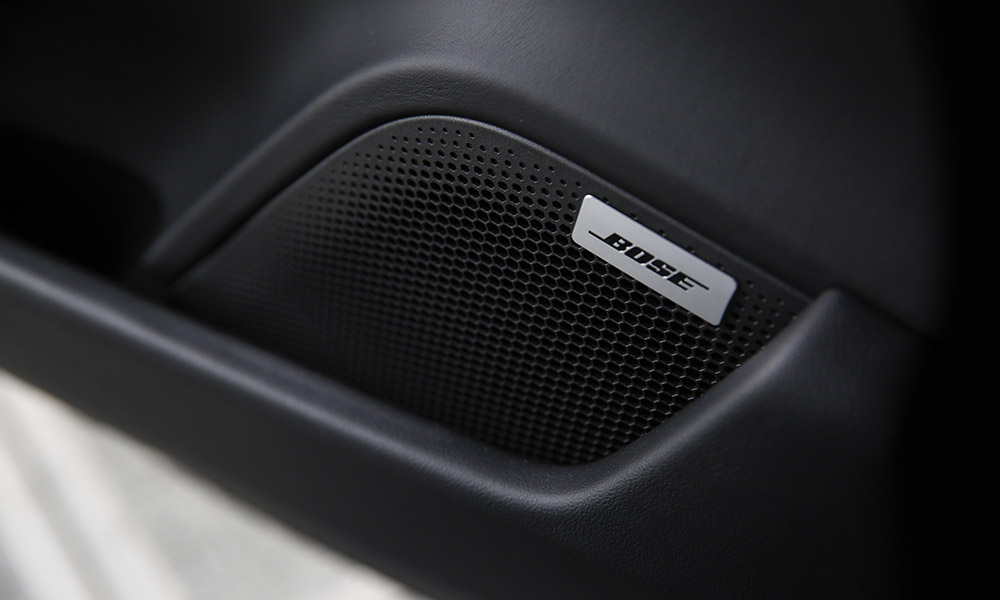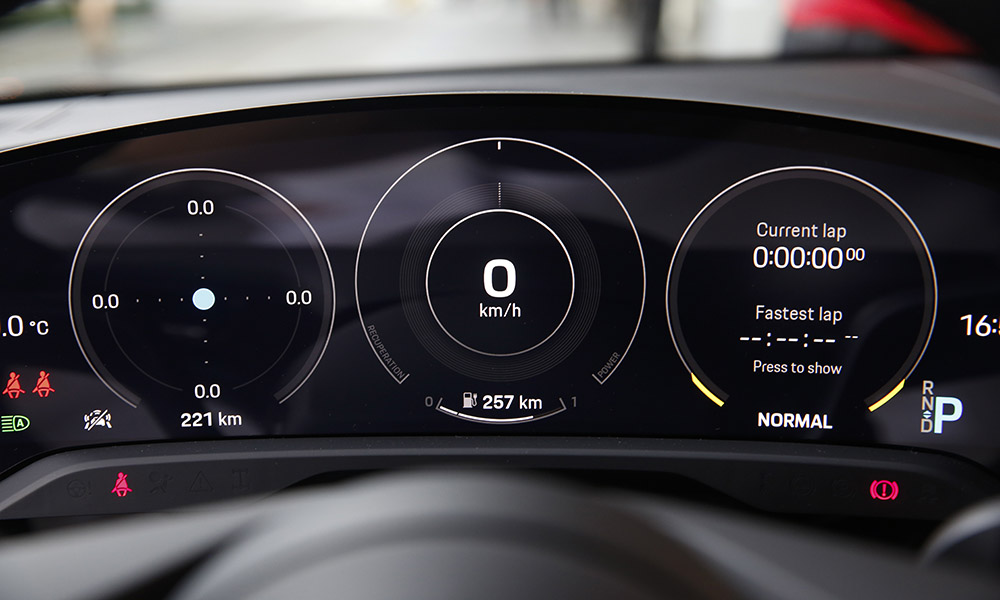 The Taycan Turbo S has two synchronous motors at each axle, powered by a 93.4kWh battery pack. You can charge it fully in under 23 minutes on a purpose-built charging station, or 10.5 hours on a three-phase AC dock. A maximum range of 460km is possible from a single charge in Range mode, one of five driving modes (the others being Normal, Sport, Sport Plus, and Individual). The rear motor has a two-speed transmission as the Taycan Turbo S defaults to rear-wheel drive most of the time to reduce drivetrain loss and elevate driving dynamics.
Inside, it feels intimate, more like a 911 than a Panamera. The Taycan is the first Porsche to do away with an analog mechanical instrument cluster. Instead, there are four large screens that display driving information, infotainment, and climate control. You sit low, hugged by the gorgeous red bucket seats, and greeted by the 918-inspired steering wheel. In the back, special recesses on the Taycan's floor-mounted battery pack allow for extra foot space while keeping the center of gravity lower than any other Porsche model.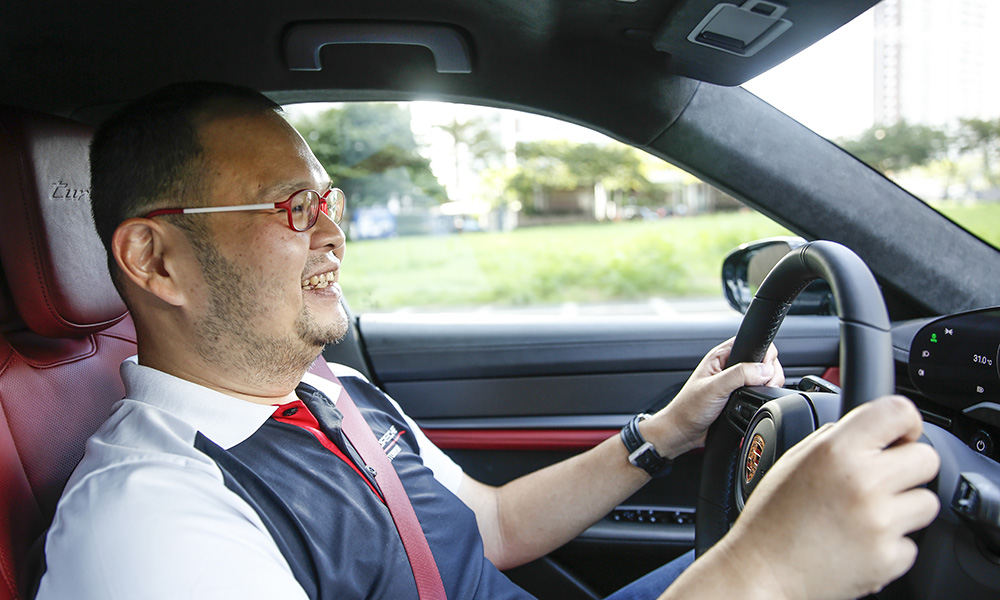 The Taycan is alluring, enchanting and (crucially) addictive. It feels like it can outperform some hypercars, given how savage this thing gains speed. The modulated in-car sound is straight out of science fiction, perfectly judged to build up your excitement. The Taycan Turbo S enthralls you with its soul-stirring performance.