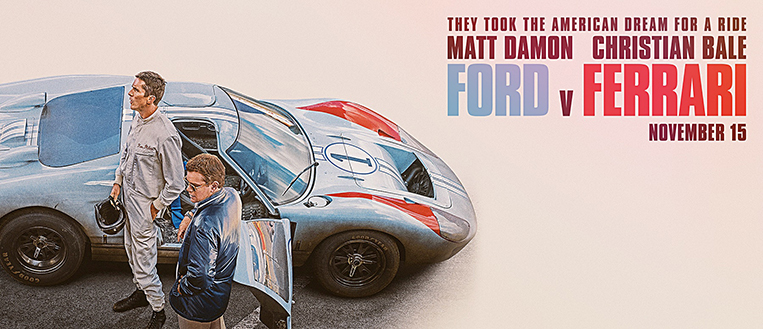 As early as 2013, rumors of a Hollywood movie about the 1960s battle of Ford and Ferrari for Le Mans supremacy had been circulating. The script would be based on the book Go Like Hell written by A.J. Baime. Initially, Brad Pitt and Tom Cruise were early candidates for the lead roles, but those plans fell through.
And now, six years later, 20th Century Fox has announced the completion of Ford v. Ferrari, directed by James Mangold (Walk the Line and Logan) and with a global premiere scheduled for November 15. No, neither Pitt nor Cruise is in the film, but the final main actors aren't too shabby: Matt Damon and Christian Bale.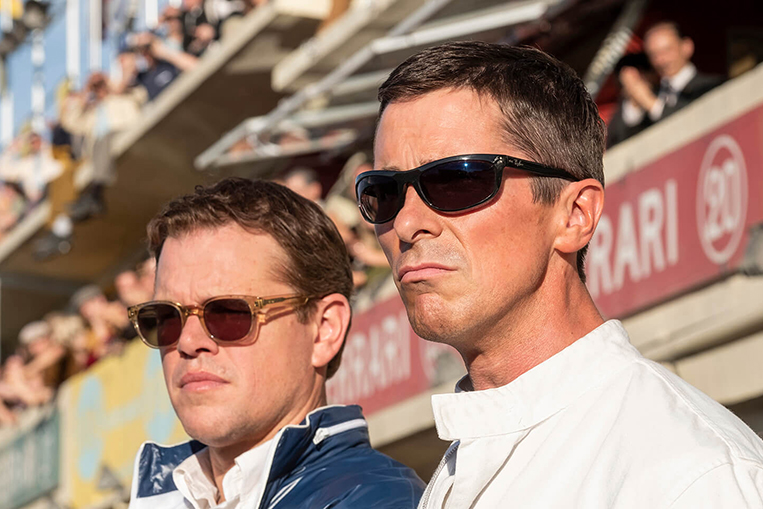 If you have never been aware of the development of this movie and you're seeing the title for the first time, you might assume the principal stars are portraying Henry Ford II and Enzo Ferrari. But no, Damon is actually car designer Carroll Shelby and Bale is race car driver Ken Miles—the two automotive icons tapped by Ford Motor Company in the '60s to develop and build a race car that could beat Ferrari at the 24 Hours of Le Mans.
Racing enthusiasts know the story: Ford offered to buy Ferrari in the early '60s. According to industry lore, the talks progressed to such an advanced stage that the American automaker had already conducted an audit of the Italian firm. Due to motorsports-related disputes, however, Enzo Ferrari withdrew from the negotiations, angering Ford and prompting the Dearborn-based manufacturer to create its own Ferrari killer at Le Mans.
Indeed, Ford won the Le Mans race in 1966 with the legendary GT40—the first of four straight wins that included victories in 1967, 1968 and 1969. Prior to this incredible streak by the Blue Oval brand, Ferrari had dominated Le Mans for six consecutive years.
Let's just say that this, not Fast & Furious: Hobbs & Shaw, is the car-themed movie we're dying to see this year. Watch the official trailer.
The car movie of the year