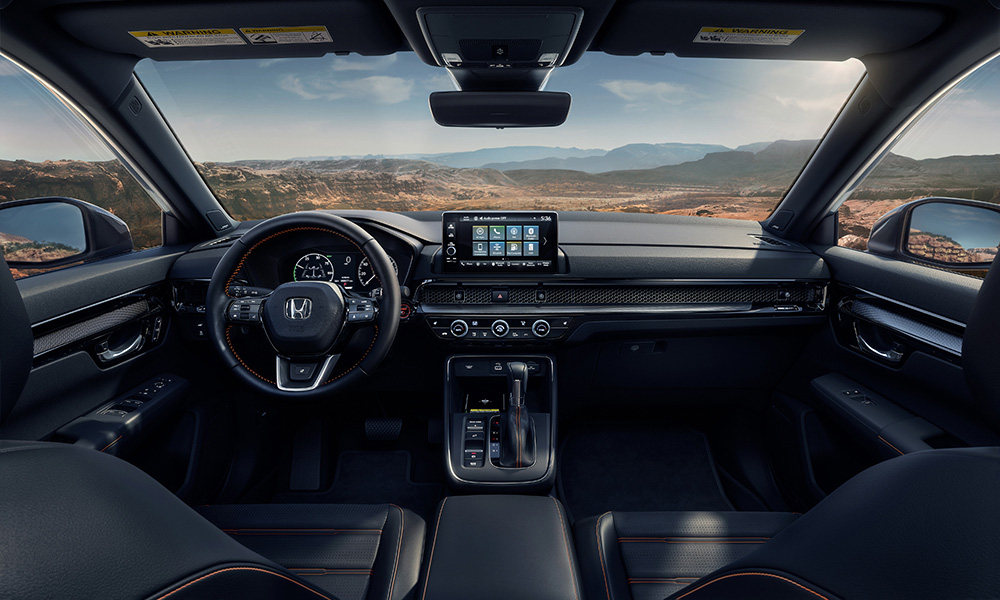 After the recent leaks and teasers of the upcoming Honda CR-V, the latest bit of drip marketing the automaker has for us antsy consumers is the…interior. If you're starved for information, don't worry, as more details will be revealed this July 12.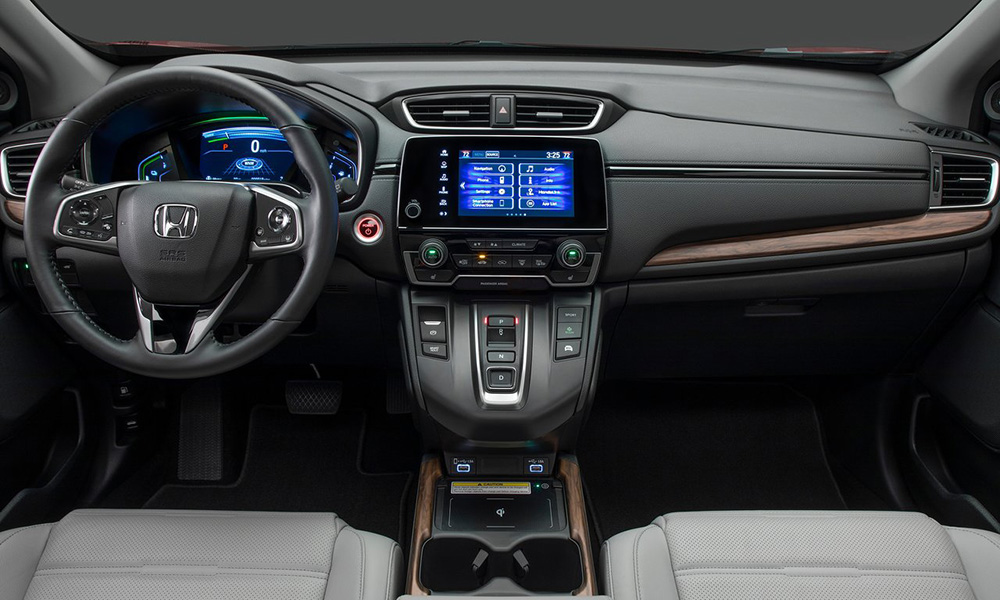 Yes, it's just one photo, but a lot can be learned from taking a closer look. First, it's pretty obvious that the honeycomb grille first seen in the Civic will eventually make its way to the rest of the lineup, and that the cabin has a sportier look and feel to it, ditching the wood veneer for oodles of piano-black plastic, a metal-like trim, and bright-orange contrast stitching (which might be for US-specific models).
It also ditches the futuristic instrument cluster, infotainment, and push-button shifter for more conventional-looking alternatives, so this is good news for those who were turned off by Honda's eccentric approach to interior switchgear.