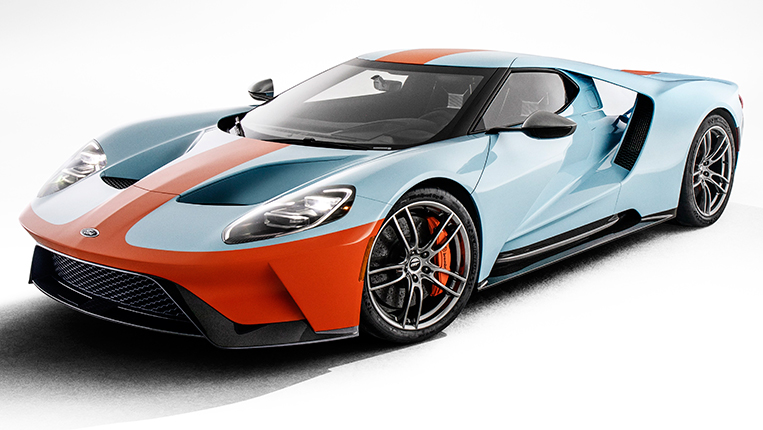 The easiest and most cost-efficient way for automakers to come up with special-edition cars is to mine their storied past. That's how the industry ends up resurrecting models with retro styling. Sometimes it's not even about bringing back an entire automobile—just an iconic paint job will do. Which is exactly what Ford is doing with the new GT Heritage Edition, which wears the popular Gulf Oil livery to commemorate the 50th anniversary of the original GT40's Le Mans victories in 1968 and 1969.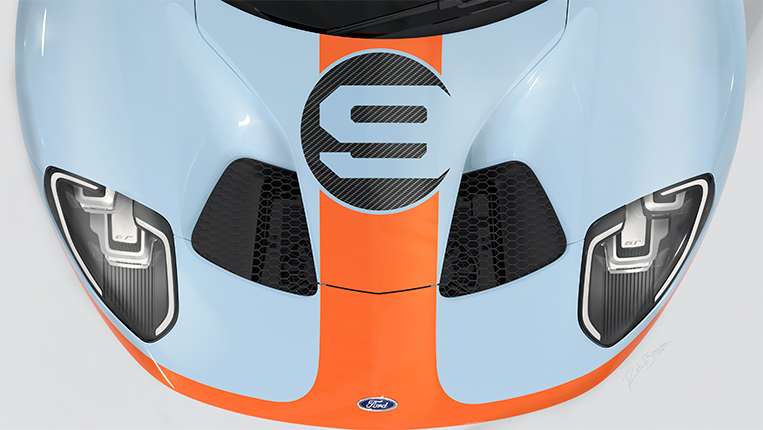 The GT Heritage Edition will be produced for just two years, with the 2019 version flaunting No. 9 decals on its hood and doors, and the 2020 one sporting No. 6 graphics—exactly how it was on the winning GT40s of the late '60s.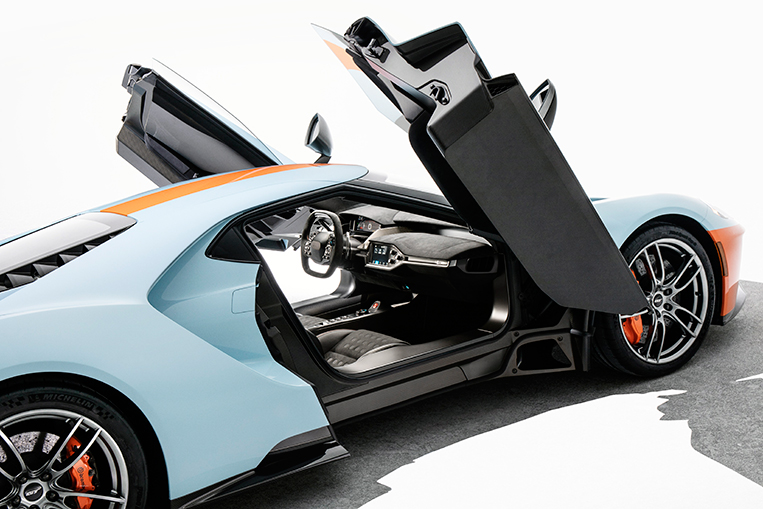 Among the unique features of this Ford GT are:
Exposed carbon-fiber A-pillars;
20-inch one-piece forged-aluminum wheels;
Orange brake calipers;
Silver-gray side mirror caps;
Ebony Alcantara seat material;
Blue-and-orange interior stitching;
Le Mans GT40 seat embossment; and
High-gloss dark stainless appliqué.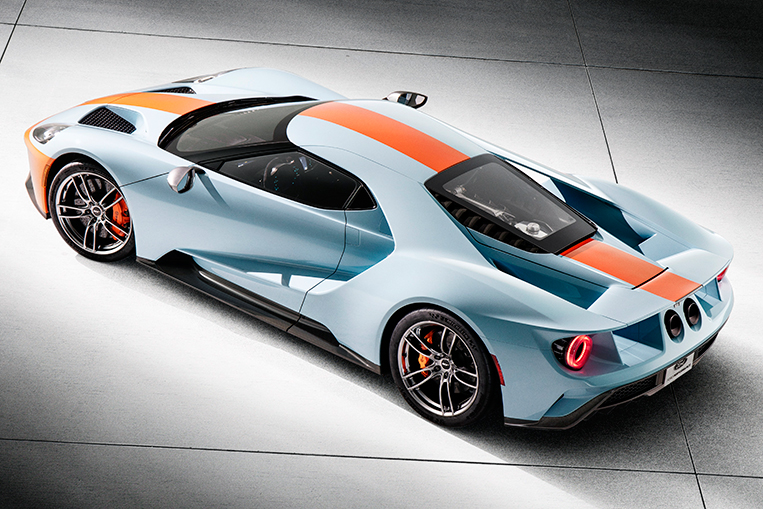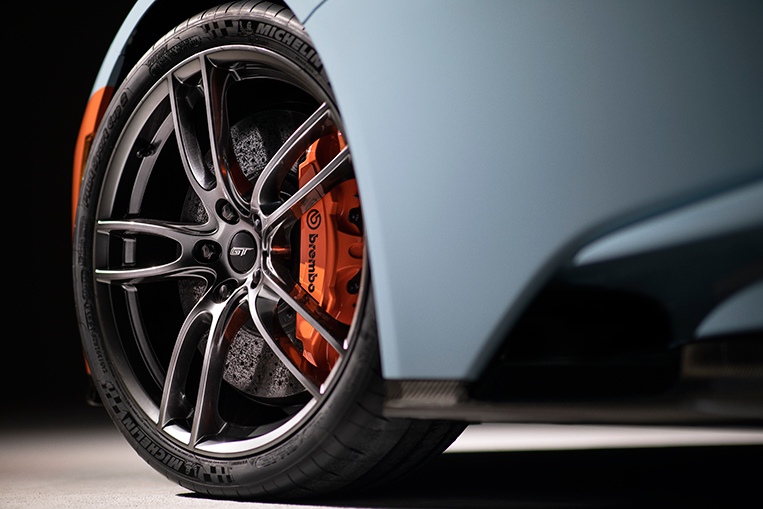 "We are delighted to partner with Ford to help the Gulf-themed GT Heritage Edition become a reality," Gulf Oil Lubricants India Ltd. managing director Ravi Chawla said in a press statement. "The Ford marque has played a major role in creating Gulf's place in motoring legend, and the same is true in reverse. Every Gulf victory at Le Mans has been Ford-powered, with the Gulf GT40s taking the latter two wins of Ford's four consecutive wins at Le Mans from 1966 to 1969. What could be more fitting than both brands coming together to produce this fantastic car?"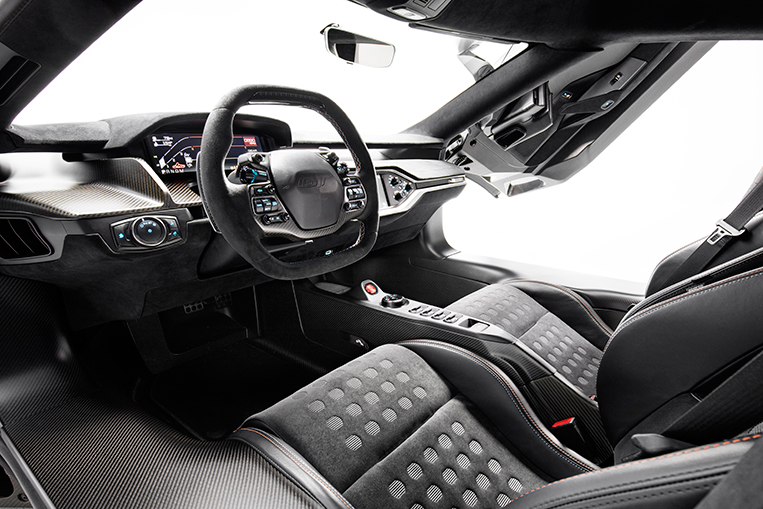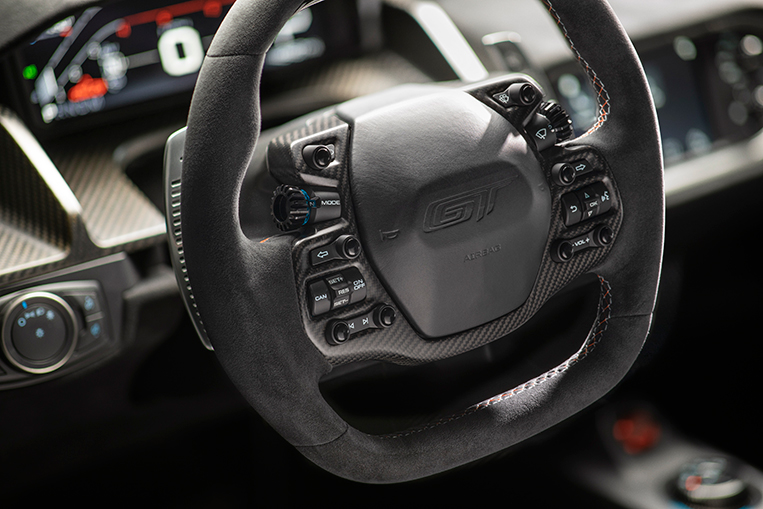 Besides revealing that this special-edition GT will have a two-year production run, Ford didn't say how many units of the car will ultimately be made available—or even how much it will be priced. Knowing how difficult it is to source a regular GT version, we're sure getting your hands on a Gulf Oil-liveried example won't be any less challenging. And that's even if you have the money to purchase one to begin with.