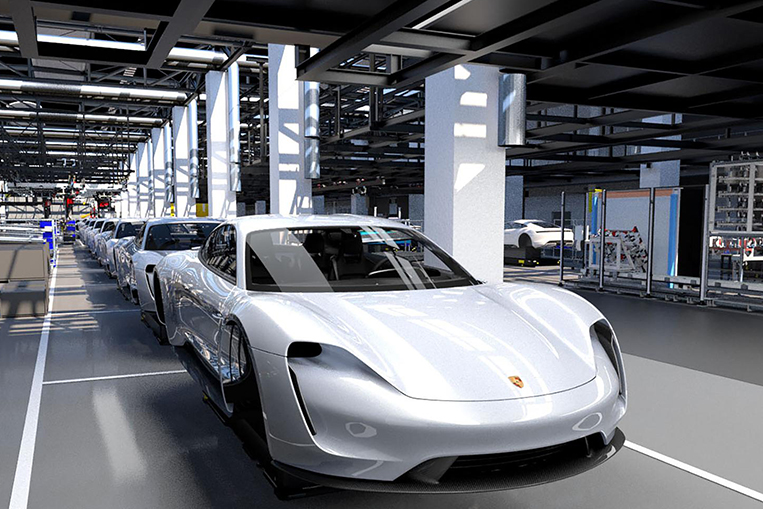 Porsche's first electric sports car hasn't even been delivered to a single paying customer, but the company is already increasing production capacity due to the number of preorders it received. That's according to an interview with Porsche CEO Oliver Blume in German newspaper WirtschaftsWoche. The 50-year-old German executive is quoted as saying that the Taycan's current capacity stands at 20,000 vehicles per year and had to be adjusted upward thanks to the positive reception the model received in the market—and also due to the first spin-off model, the Cross Turismo, having been green-lighted for production.
In Norway alone, where Porsche usually sells a modest 600 new cars a year, almost 3,000 EV fans have already put down a €2,500 (P148,500) deposit for the first fully electric car from Zuffenhausen. The Taycan and the Cross Turismo are meant to be the first in a whole range of electric Porsches, with the first production Taycans expected to hit the road toward the end of 2019. The expectation is that around half of all Porsches sold by 2025 will utilize electric propulsion of some sort. Brand purists need to sit down and be strong now: This electrification drive will likely also include the 911.
In Norway alone, almost 3,000 EV fans have already put down a €2,500 deposit for the first fully electric car from Zuffenhausen
According to Blume, the platform of the new 911 (992), which was launched very recently, has already been designed to accommodate a hybrid setup, and one may be made available within the life cycle of the model. There's one thing we won't be seeing in a Porsche in the future, however, and that's a hydrogen fuel cell. Even taking into account the energy-consuming manufacturing process of batteries, conventional EVs are still around twice as efficient as fuel-cell vehicles, according to the company. As a result, the carmaker won't be following rivals like Mercedes-Benz in their hydrogen-filled footsteps.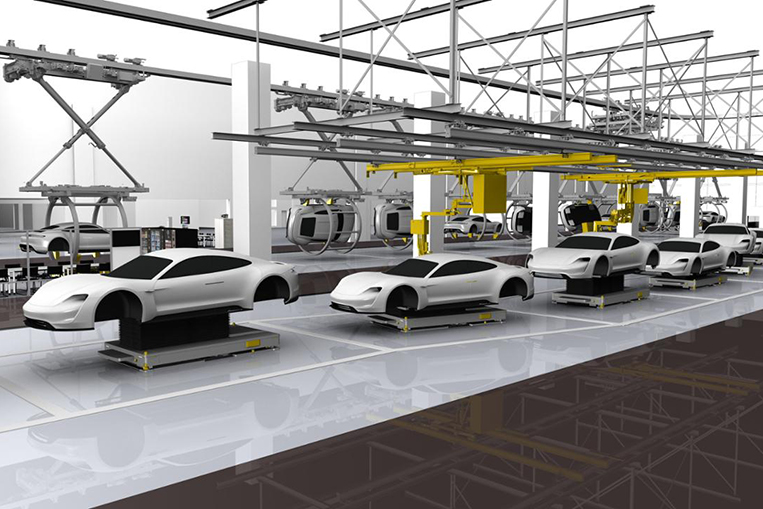 To make sure all those electric supercars don't run out of power, Porsche, BMW, Daimler, Ford, Volkswagen and Audi have already joined forces to build a network of fast chargers across Europe. The joint-venture company, called Ionity, is said to be ahead of schedule and will have 400 juice stations up and running by the end of 2019, one year earlier than originally promised. It looks like the EV revolution is about to hit Germany for real, after the country was found dragging its heels for many years. Instead of developing actual clean tech, car firms infamously tried to cheat their way past emission regulations, only to be caught with their pants down. Maybe that was a blessing in disguise, as now we will get to see what they can really do.