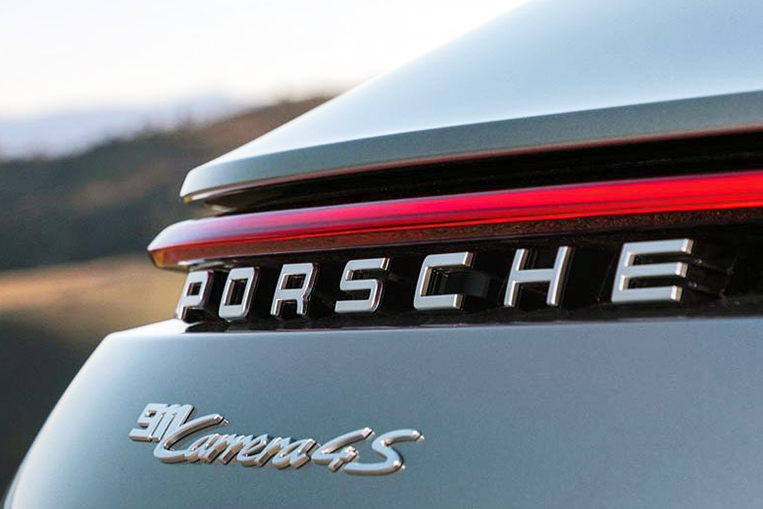 Working on the latest generation of the Porsche 911 must feel a bit like polishing a famous diamond. Get it right and fans of the car will rave how you managed to make an automobile gem sparkle even brighter, but make one wrong cut and you'll be chased out of town for ruining an icon. Luckily, Porsche has been quite good at keeping its crown jewel gleaming over the years, and the latest model comes with carefully refreshed lines, more power and some clever new tech. Nine-Eleven fans and owners everywhere are probably already reaching for their checkbooks.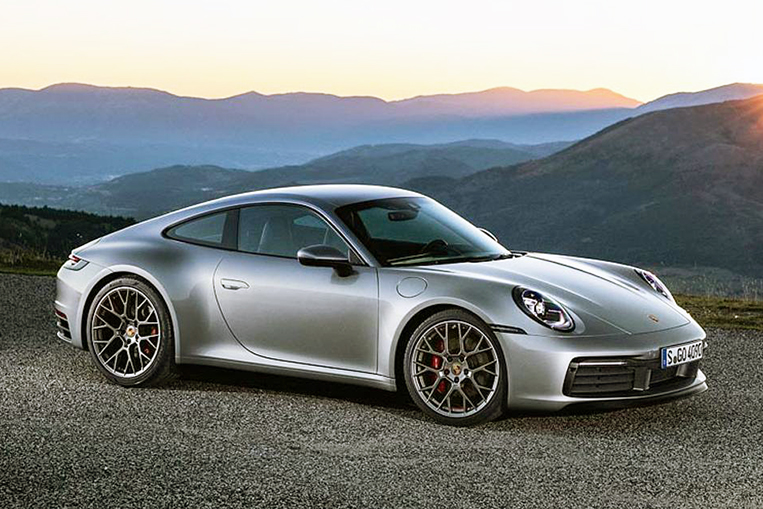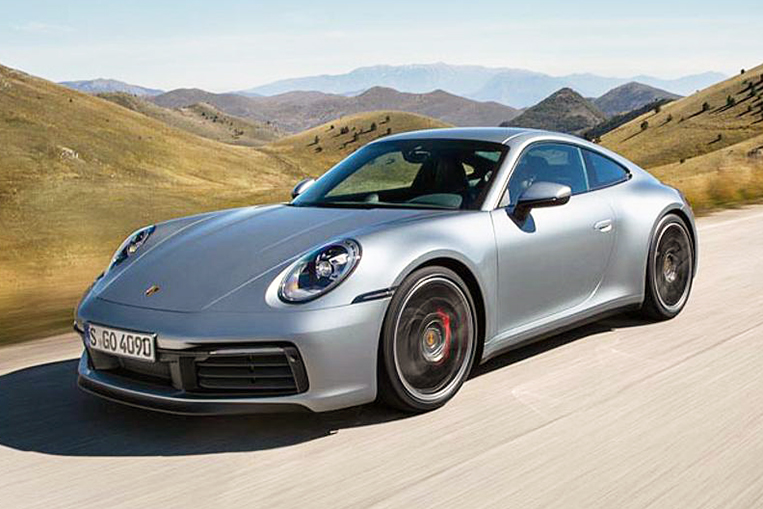 Even though Porsche is keen to point out that the exterior design of the 911 Type 992 is completely new, it still looks a lot like its predecessor. You have to inspect its delicately redesigned appearance quite closely to see where the digital pen went to work. The wheelhouses are now wider, as is the whole front by 45mm, and electrical pop-out door handles mean the eye doesn't get stuck anymore when wandering along the car's silky-smooth side profile. A distinct recess in the front lid is meant to remind onlookers of the early 911s from days gone by, while the rear now features a wider variable-position spoiler and an even narrower light bar. The entire outer skin—save for the front and rear sections— is now also made from aluminum, and you can't help but stare at the striking visual simplicity and the flowing curves that make this car such a design icon. No experiments, no nonsense. Just a nip here and a tuck there to make the 911 ready for 2019 and beyond.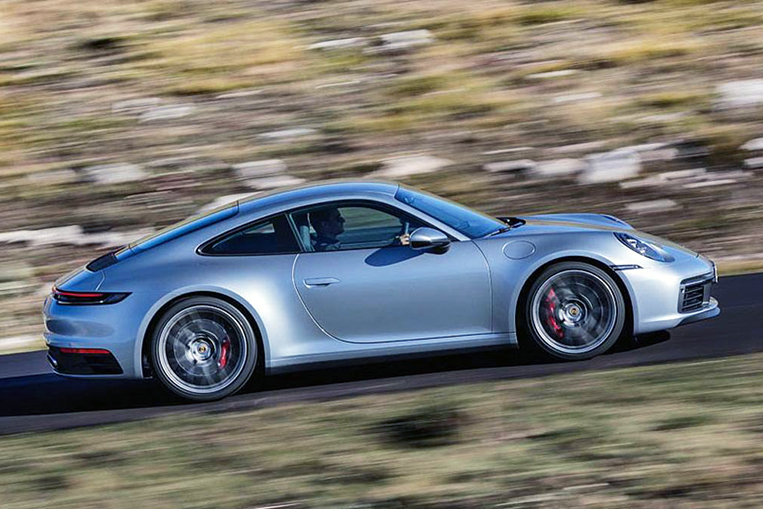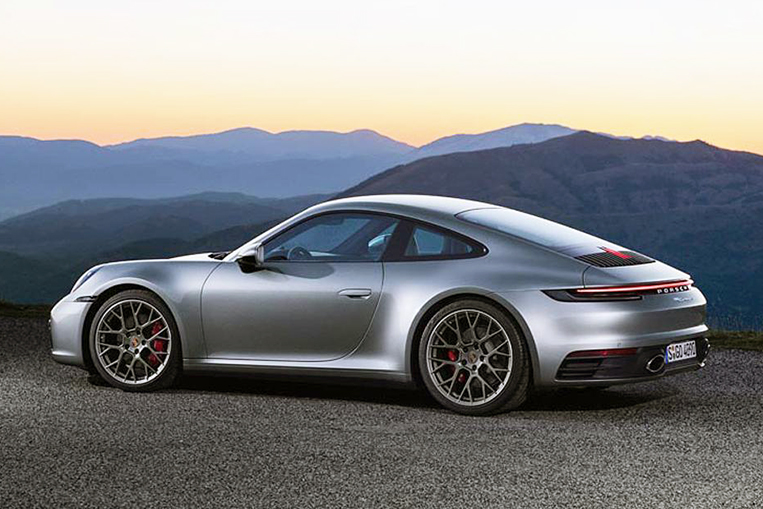 To make sure the popular sports car still goes as fast as it looks, the Germans have also spent some time tinkering with the engine. Get yourself a Carrera 911S or 4S and the 3.0-liter turbocharged flat-six now places 450hp at the tips of your toes—an increase of 30hp over the previous version. When combined with the newly developed eight-speed PDK, this is enough oomph to go from zero to 100km/h in 3.7 seconds in the rear-wheel-drive version, and 3.6 seconds in the all-wheel-drive coupe, making both cars 0.4 second faster than the previous model. Spend some more cash to add the Sport Chrono Package and you can deduct a further 0.2 second from those times. The top speed is advertised as 308km/h for the S and 306km/h for the 4S. Fuel consumption figures still stand at nobody-gives-a-fuck and continue to be ignored by Porsche aficionados everywhere.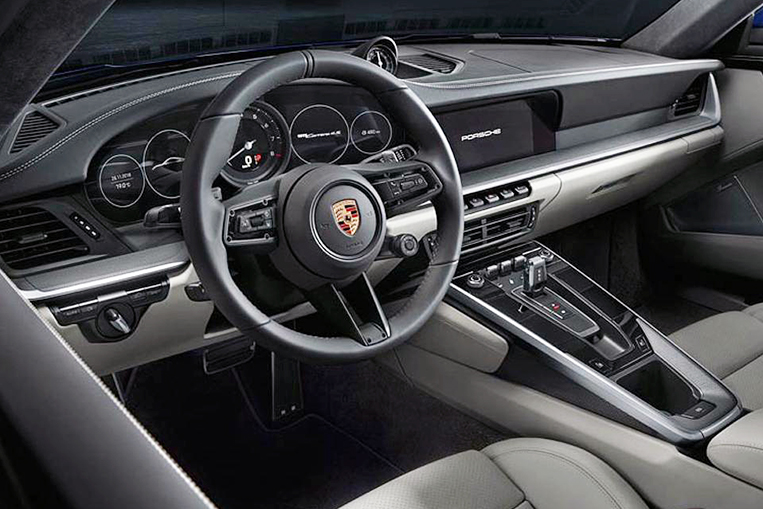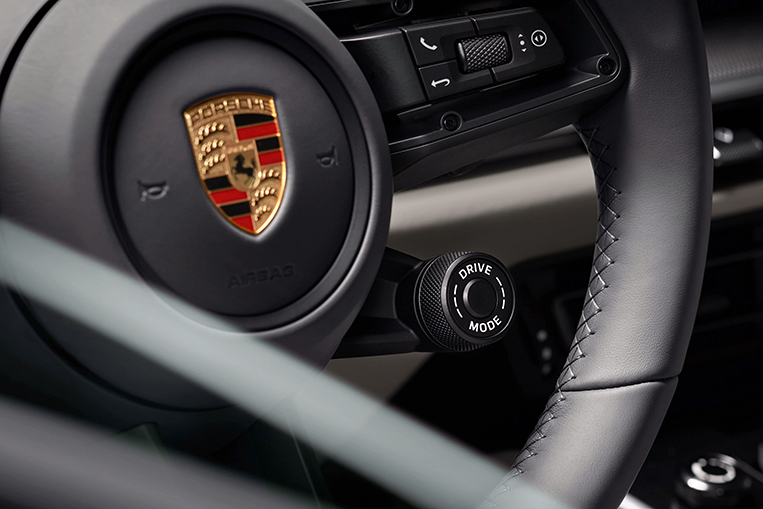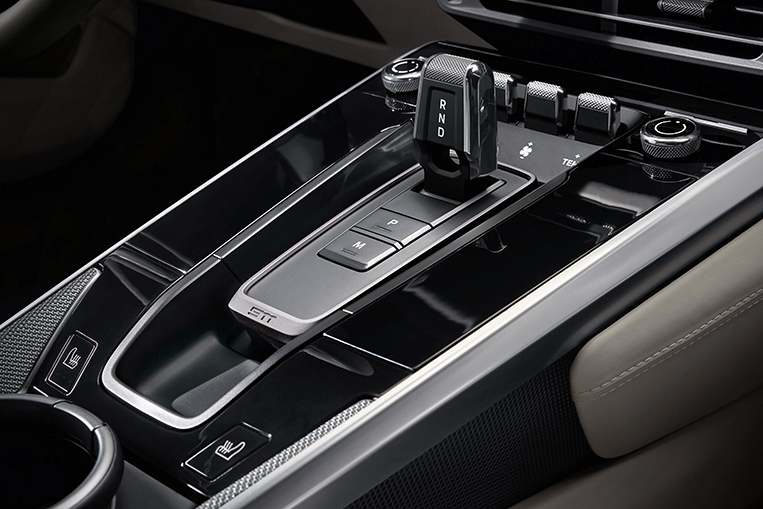 Inside, Porsche has taken inspiration from 1970s models and fitted a new interior that keeps classic elements such as the central rev counter, but adds modern aspects like a bigger 10.9-inch touchscreen for the Porsche Communication Management. A small number of traditional switches below the touchscreen have been added to cover some key functions, but the whole cockpit looks a lot cleaner and less cluttered than the outgoing version. Behind the pretty facade sit a number of digital functions designed to propel the 911 into the future, such as swarm-based navigation (think Waze-like technology) and a new Wet Mode (a function that checks if the road is wet, warns the driver if it is, and preconditions the various safety systems necessary for coping with the situation).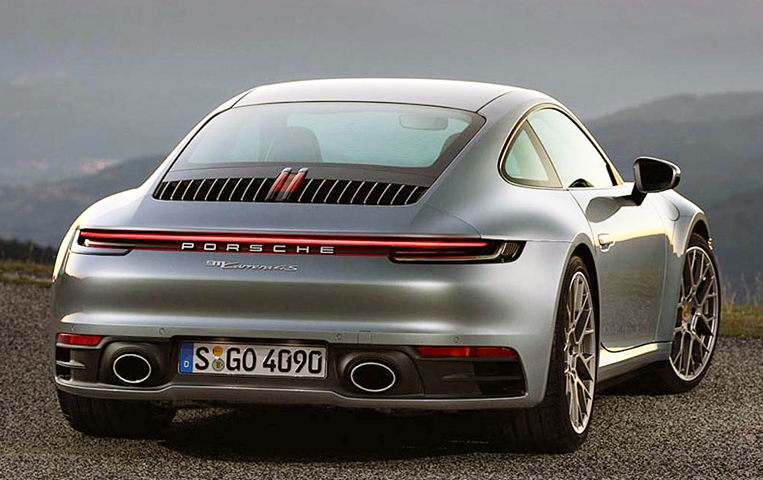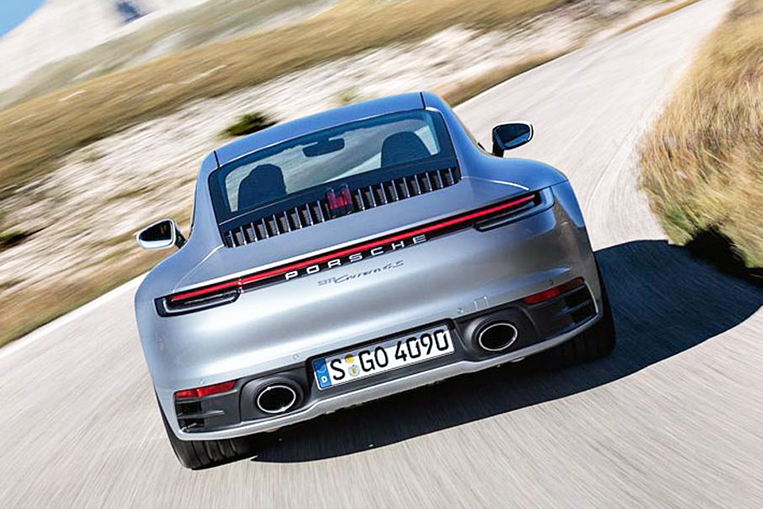 Other features that have been installed to keep the car dent-free include a brake assist system that not only detects if a collision with a moving object is imminent, but also automatically throws an anchor if needed; an adaptive cruise control with stop-and-go function; and even an optional night vision system with thermal imaging. Finally, three smartphone apps have been developed to let owners plan road trips, ask a personal "lifestyle assistant" for advice, and even allow environment-conscious drivers to calculate their impact on Mother Earth, enabling them to pay internationally certified climate-related projects to offset their carbon footprint.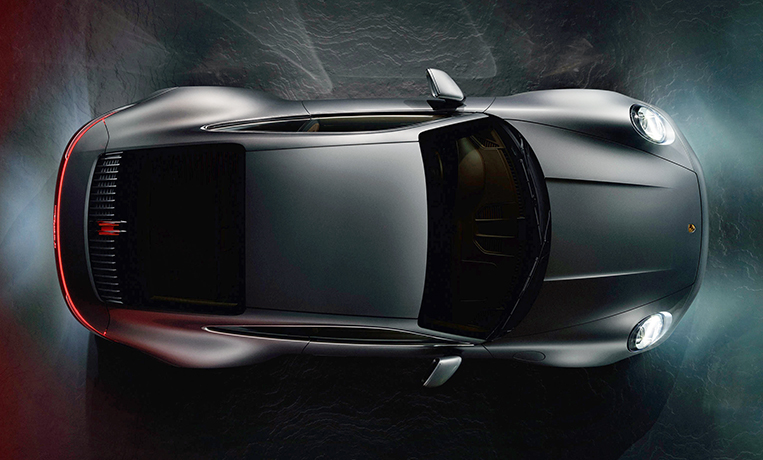 In summary, the new 911 is a carefully evolved version of an automobile that can never dramatically change from what it really is. A rare example of a vehicle that has changed little in appearance but a lot in everything else over the many years of its existence. This 992 has had its designer suit altered slightly to fit in with the times, but it still doesn't follow trends and instead chooses to stay true to its roots. The gentle nods to previous versions will no doubt delight purists. It's business as usual in Stuttgart, with orders probably flooding in already. The diamond continues to sparkle, and we're glad it does.