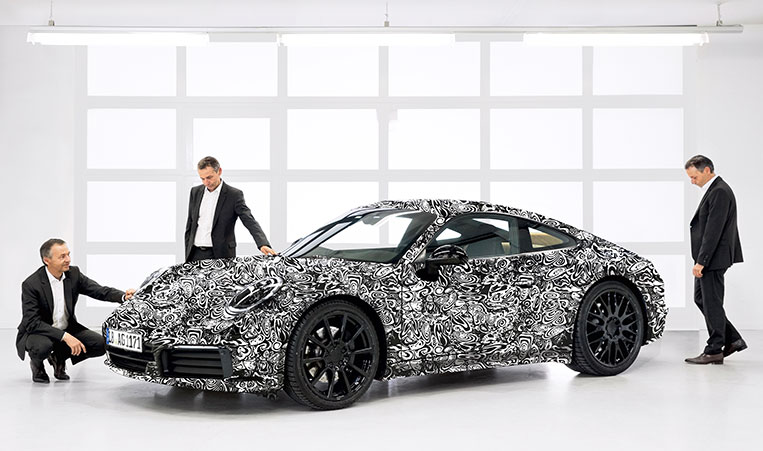 Few cars are as universally recognized as the Porsche 911, and every time a new version comes out, it's kind of a big deal. The 911, after all, still very much forms the foundation of the whole brand. Now, having just revealed the tarmac-destroying 911 GT3 RS based on the 991 series, the company teases the world with how the new 992 model will look. And it's more than just a visual hint, because they've kind of flaunted the car already.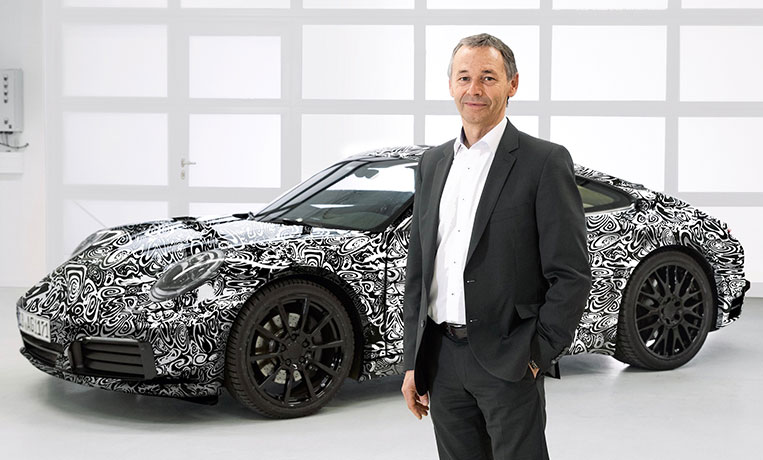 Porsche has just released three images showing the new 911, but instead of the normal paint job, the car used for the shoot is covered in prototype-typical camouflage patterns that make distinguishing the exact lines a little difficult. What we can say is that the new 911 will look much like the old one, which shouldn't come as a surprise to anyone. The German sports-car maker has always favored a slow evolution of the famous design over any major changes in this icon's exterior design, very well knowing that a few too daring strokes of the pen would lead to a full-on mutiny from loyal customers.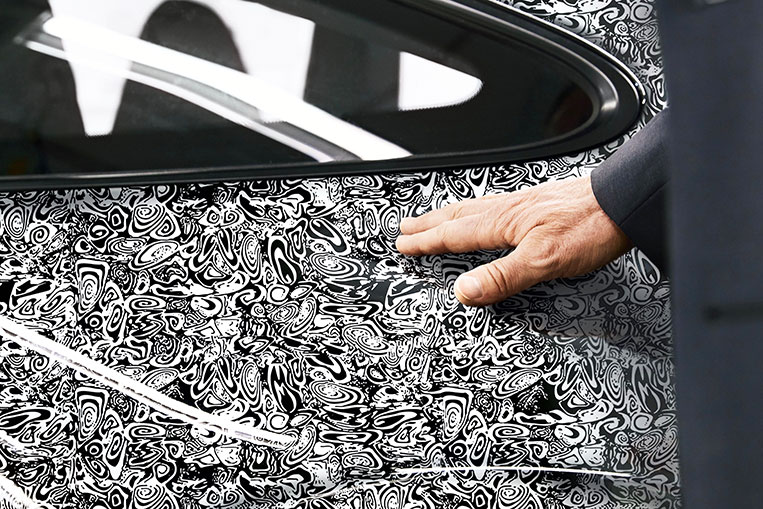 Porsche hasn't released many details about what to expect under the slightly tweaked exterior, apart from 911 program head August Achleitner stating that while he has changed his mind recently and can now see an electric drivetrain in the car's future, this one will still be burning fossil fuel. He also made a statement about autonomous driving, making it clear that the 911 is all about the joy of motoring and therefore will always have a proper steering wheel: "The 911 will be one of the last cars to drive autonomously."
Hooray.