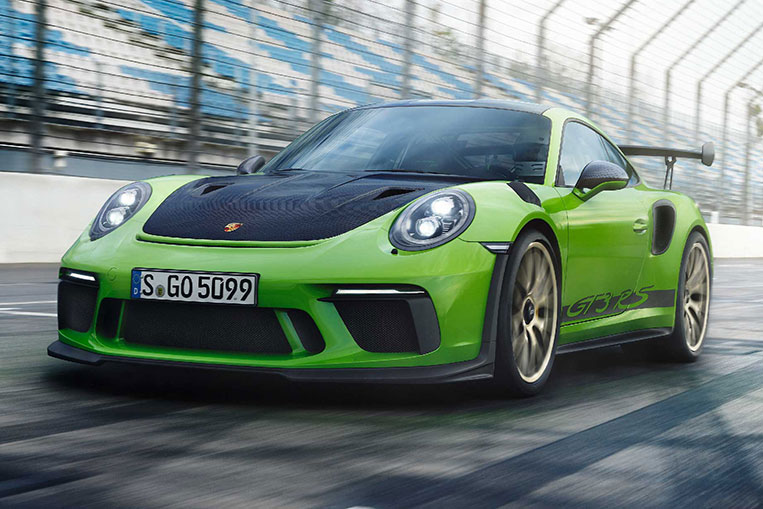 When it comes to road cars that can also double as hardcore track toys, things don't get much better or more extreme than the Porsche 911 GT3 RS. And the German automaker has just unveiled the latest installment of this magnificent monster ahead of the 2018 Geneva Motor Show. Porsche basically sent its already powerful and lean 911 GT3 to the gym, where engineers from the company's motorsport department helped it to gain a few more muscles and lose some fat.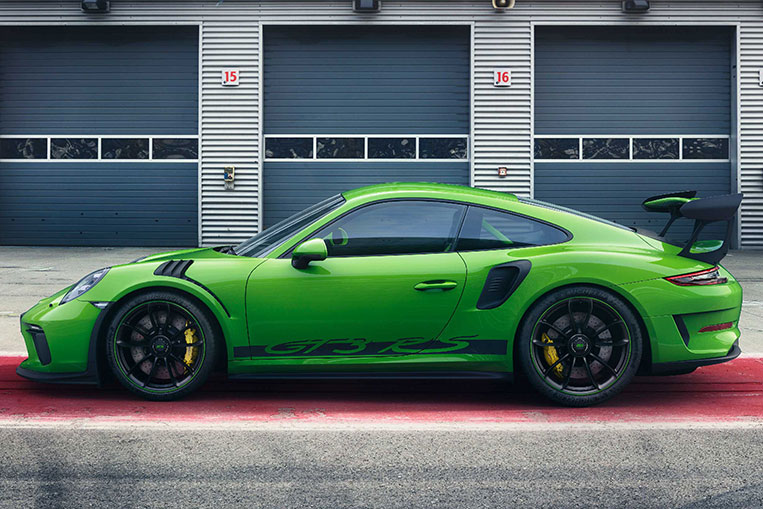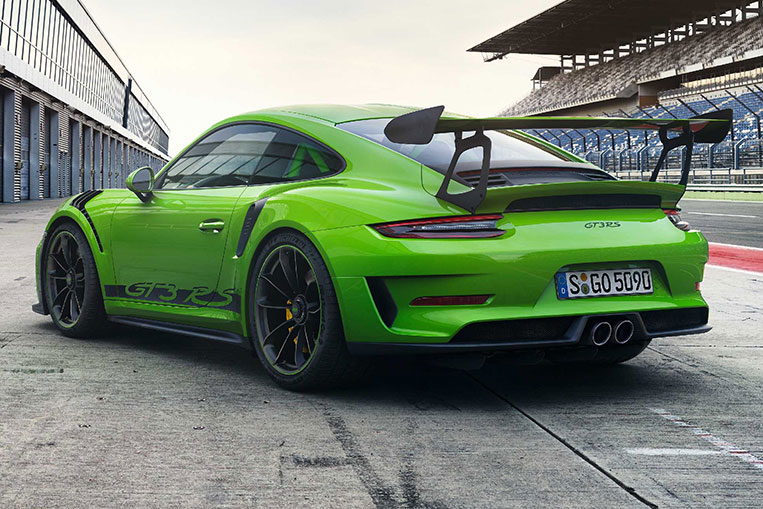 Expressed in numbers, the 4.0-liter, naturally aspirated engine living and breathing fire in the back of the RS now revs up to 9,000rpm and unleashes 520hp on the unsuspecting 325/30 R20 rear tires. This represents an increase of 20 horses compared to the 911 GT3. Customers ordering the optional Weissach package can also see the overall weight of their four-wheeled missile reduced to just 1,430kg, meaning if this 911 were a person, it would be an anorexic bodybuilder with the aggression levels of a starving Rottweiler and the speed of Usain Bolt.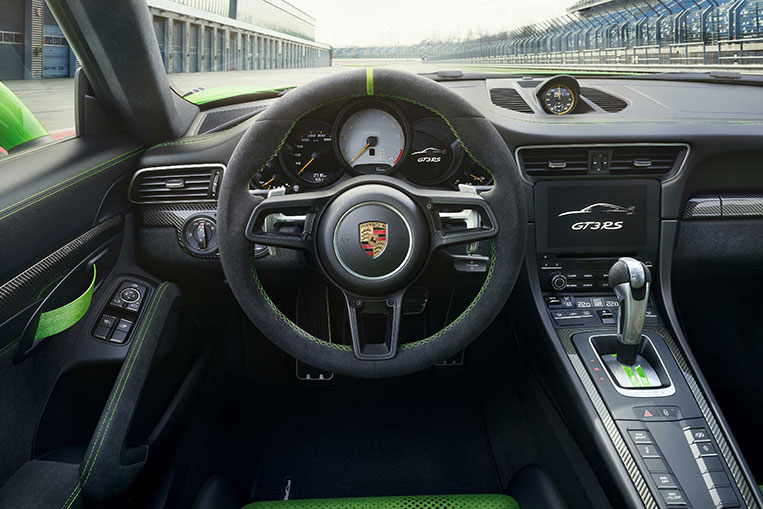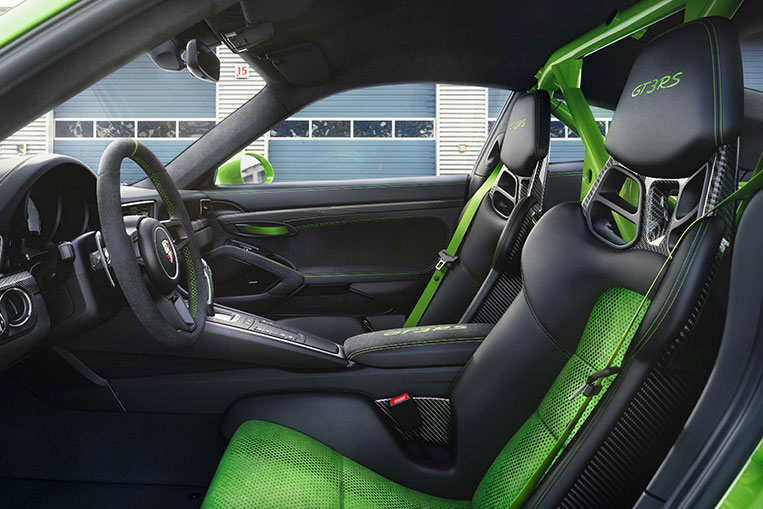 Buyers can also choose to have the optional Clubsport package fitted at no extra cost. This includes a roll bar, a fire extinguisher and six-point belts to keep the driver and the passenger safely strapped in their carbon-fiber racing seats while gunning the car around the Nordschleife. The GT3 RS will rocket from zero to 100km/h in just 3.2 seconds, and proceed to an autobahn-worthy top speed of 312km/h.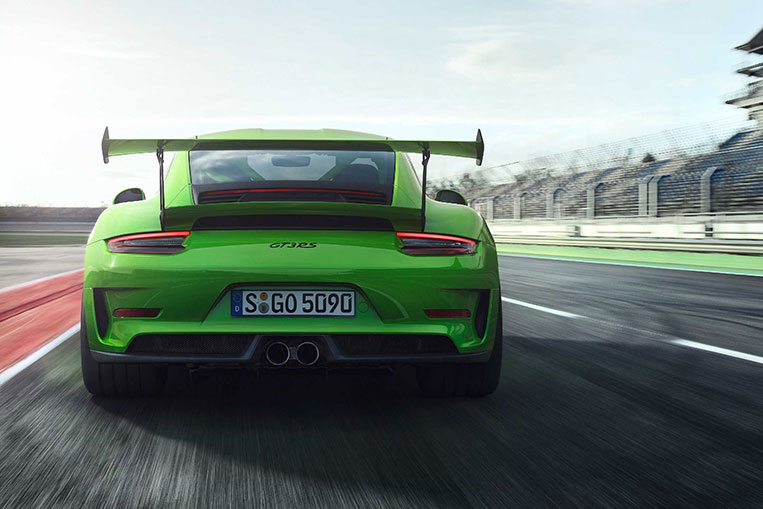 If you now fancy having the fillings shaken out of your teeth by the motorsport-derived chassis-and-suspension setup, then your bank balance had better be on the healthy side. The new 911 GT3 RS will be available in Germany from mid-April this year, with prices starting at an eye-watering €195,137 (₱12,500,000).