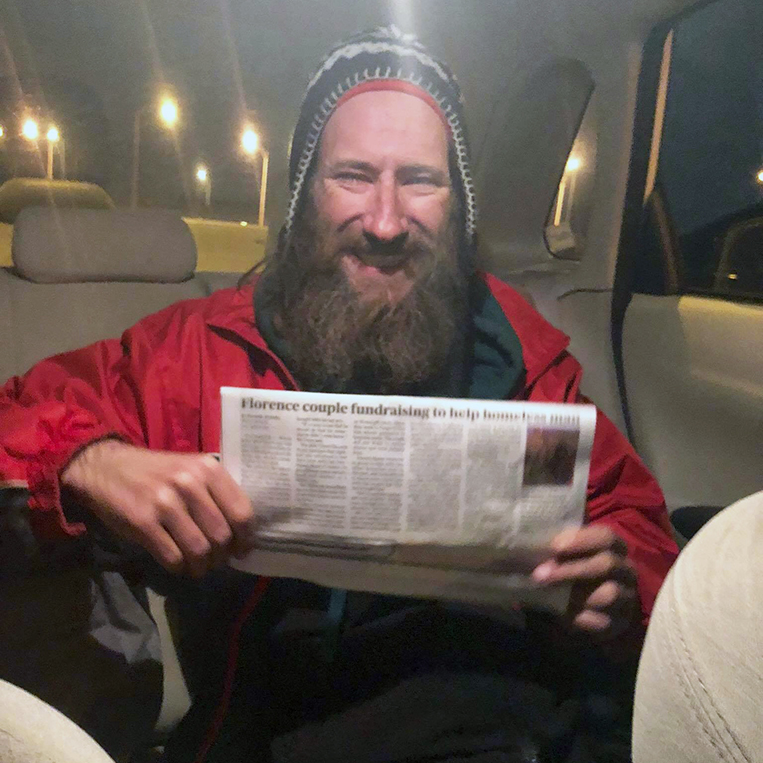 This dude you see here is 34-year-old Johnny Bobbitt Jr., a homeless man in the US city of Philadelphia (or at least the last known area where he rests his head). The reason he can smile as sweetly as he does in the photo is that he no longer has to roam the streets asking people for loose change—he now has more money than most of us.
As you read this, people are donating cash to an online fundraiser set up for Bobbitt by a lady named Kate McClure, who narrated the following story:
Driving into Philly one night, I made the mistake of thinking that I would be able to make it all the way down I-95 with my gas light on. Needless to say, I was wrong. I never ran out of gas before, and my heart was beating out of my chest. I pulled over as far as I could, and got out of the car to head to the nearest gas station.
That's when I met Johnny. Johnny sits on the side of the road every day, holding a sign. He saw me pull over and knew something was wrong. He told me to get back in the car and lock the doors. A few minutes later, he comes back with a red gas can—using his last $20 to make sure I could get home safe.
Johnny did not ask me for a dollar, and I couldn't repay him at that moment because I didn't have any cash, but I have been stopping by his spot for the past few weeks. I repaid him for the gas, gave him a jacket, gloves, a hat and warm socks, and I give him a few dollars every time I see him. I wish that I could do more for this selfless man, who went out of his way just to help me that day. He is such a great guy, and talking to him each time I see him makes me want to help him more and more.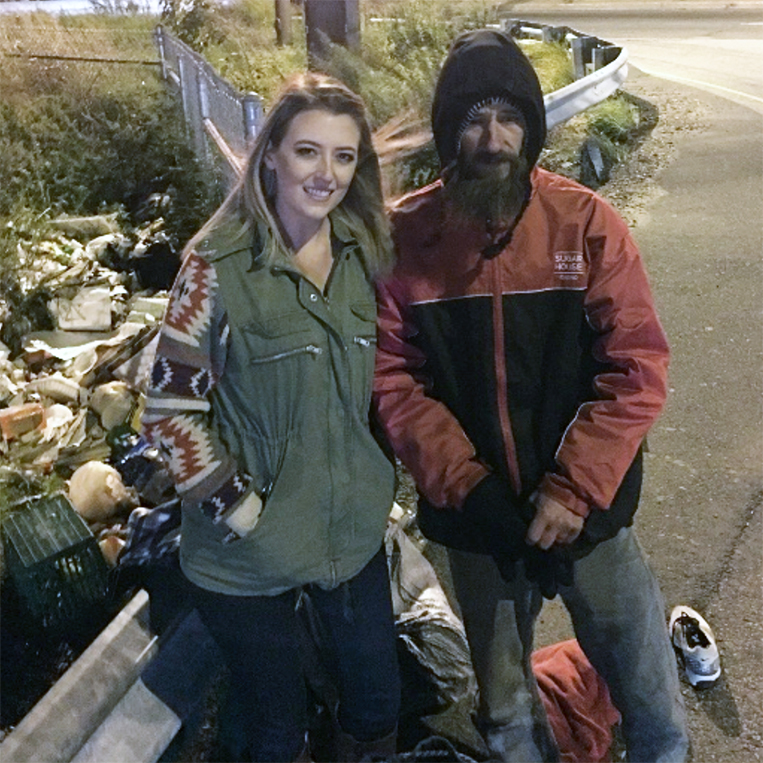 Wow. All of us would do the same if we knew the returns were this great, wouldn't we? The thing is, this man didn't know, and it was probably his last remaining lifeline. He truly deserves every dollar being sent his way.
As we write this very sentence, the total amount he stands to get is already at $364,130 (P18,437,000)—and counting. McClure's original goal was just $10,000 to help Bobbitt rent an apartment and get a secondhand car. It sure looks like her Good Samaritan can now easily afford even a brand-new Bentley Continental GT.
Indeed, little acts of kindness never really go unrewarded. But material rewards shouldn't be our motivation—they're just gravy. The real prize is knowing we're helping make this world just that little bit better, windfall or no windfall.
UPDATE: Turns out this story was a scam. Read the latest development here.