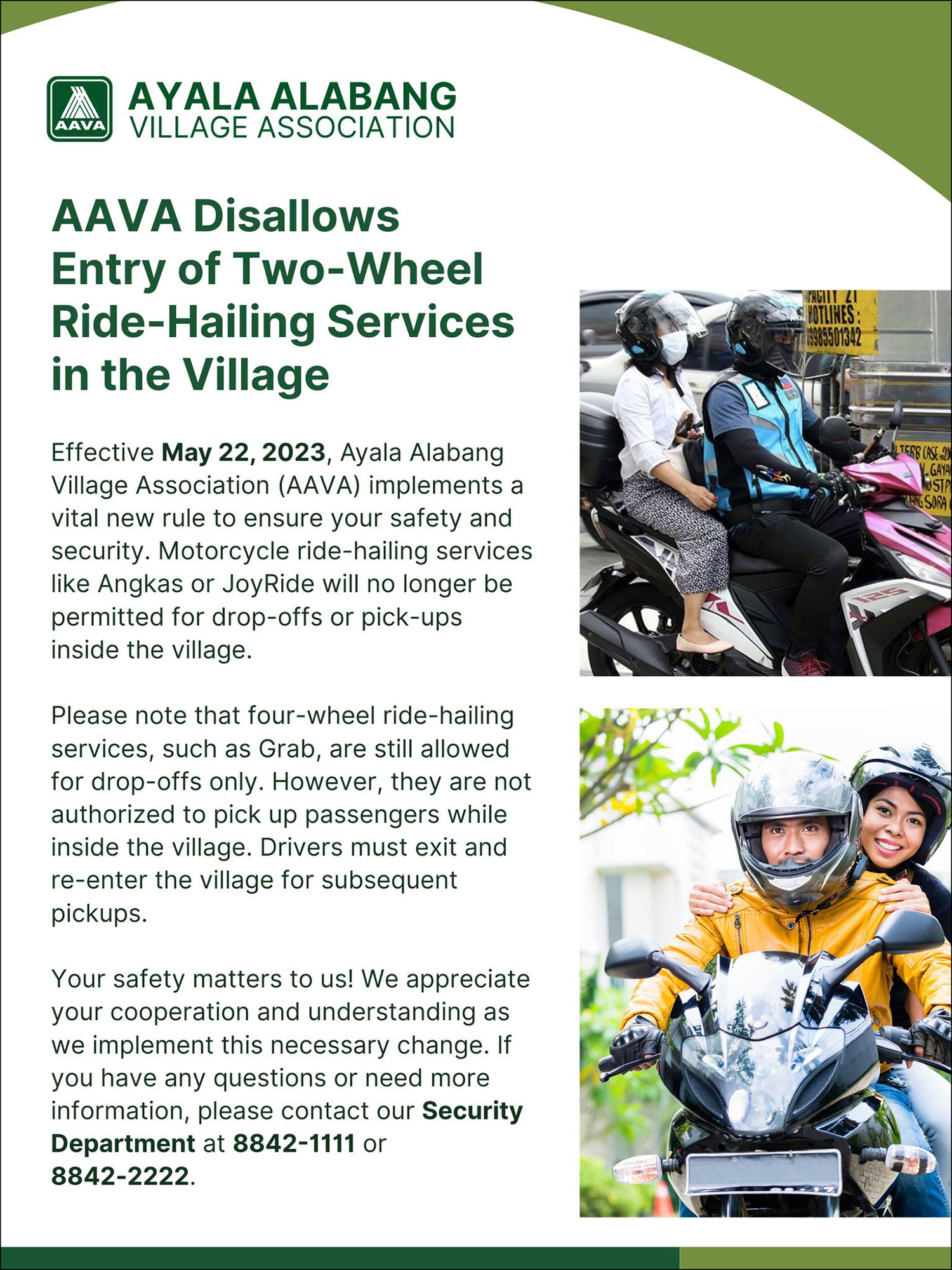 Heads up if you're a TNVS driver or a resident of Ayala Alabang Village. According to a bulletin released in the AAVA Cares Facebook group, effective May 22, two-wheeled motorcycle taxi services like Angkas, JoyRide, and Move It are not allowed to enter the village for passenger pick-ups or drop-offs.
Fortunately, things are still business as usual for food and package delivery services like Lalamove, Foodpanda, and GrabFood.
On the other hand, four-wheeled ride-hailing services such as Grab are still permitted to drop passengers off, but they are not allowed to pick up passengers while they are still inside the village. If you're a driver who will pick up a passenger within the village, you must exit and re-enter the village to do so.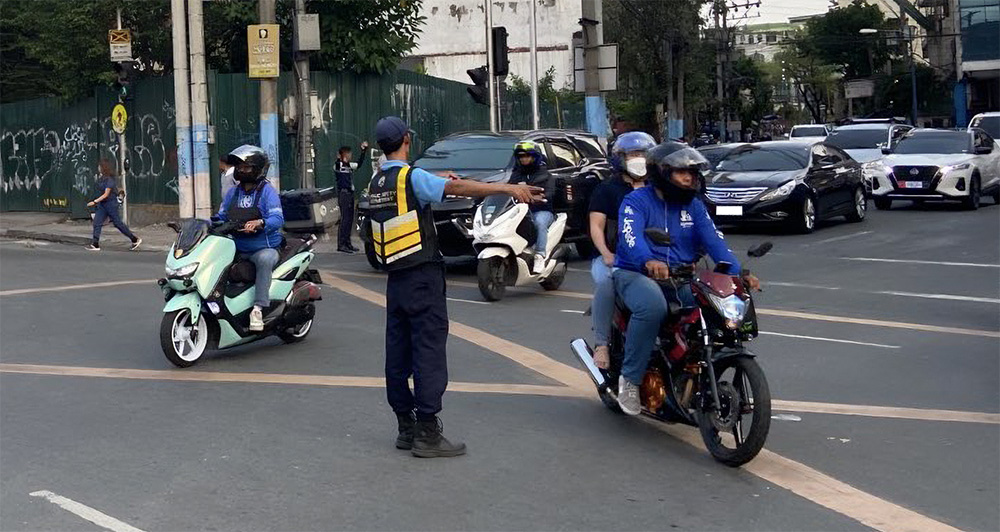 The management of Ayala Alabang states the change was made to "ensure safety and security." A resident of the village has told us that the common observation is that the majority of these riders don't follow the enforced traffic rules, such as obeying the traffic signs or the maximum speed limit within the village.
On the other hand, this change will greatly affect the two-wheeled TNVS drivers who frequently have passengers within the premises of Ayala Alabang Village by making it more inconvenient for both parties, discouraging new bookings to be made and accepted within the area.
What do you think of this new rule?