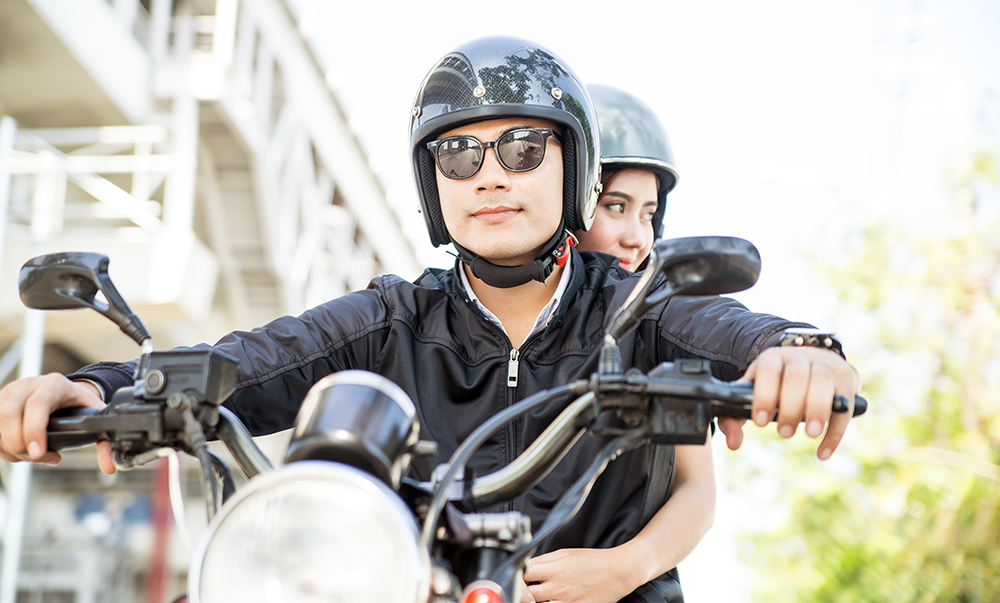 The word is out: Inter-Agency Task Force on Emerging Infectious Diseases spokesperson Harry Roque revealed yesterday that motorcycle back riders will now be allowed pending "the approval of the requirements." This is great news to motorcycle owners who have been requesting that they be allowed to accommodate a back passenger to help with the ongoing scarcity of public transportation.
However, there are people who are now assuming that with the approval of back riders also comes the approval of motorcycle taxi services like Angkas, prompting Department of Transportation communications and commuter affairs head Goddes Hope Oliveros-Libiran to issue the following statement to the media:
Klaruhin ko sana 'yung ilang mga articles na lumalabas saying that the IATF has approved in principle the return of Angkas. Mali ito. Baka kasi malito ang mga tao.
What the IATF considers allowing is the private use of motorcycles with back-riding, subject to health and safety protocols that are now being formulated by concerned agencies such as DOTr, DOST, DOH, MMDA and DTI. These agencies will determine the safest and most effective way of reducing the risk of transmission in motorcycle back-riding.
However, ibang usapan 'yung resumption of operation of motorcycle taxis. As mentioned in our previous statement, the pilot study (or trial period) of motorcycle taxis already expired in April. We already submitted our recommendations to the House of Representatives, and we are awaiting their action if motorcycle taxis will be allowed to continue operations. So technically, there is nothing to resume in the meantime, unless a new law is passed allowing motorcycle taxis to operate as a legal public transport mode.
There you go. Now, all motorcycle riders have to do is wait for the official go signal before they can finally travel with a back rider.