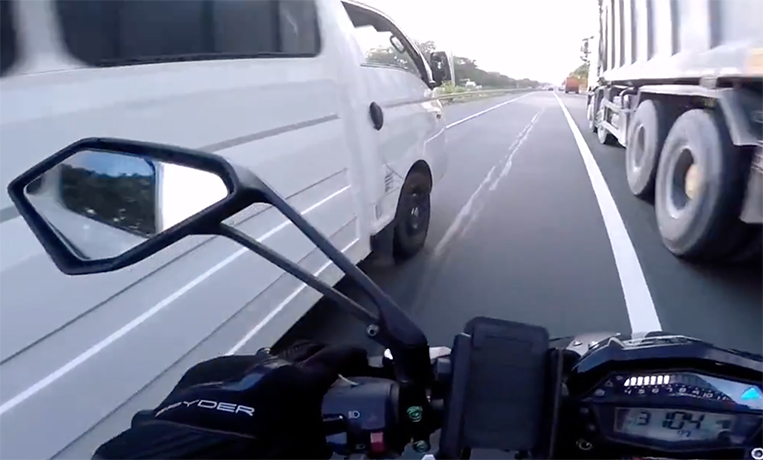 Before we proceed, let us get one thing out of the way: I don't hate motorcycles. As the editor of this website, I have always striven to serve meaningful motorbike content. In fact, we even have a couple of writers who have expressed their intent to now exclusively create motorcycle stories for the site. I'm 100% supportive of that. The motorcycle—or at least its safe and responsible use—is a vital part of modern-day Philippine motoring. By all means, let's promote and have two-wheeled mobility (bicycles and electric kick scooters included) in this country.
Now that it's out of the way and you can no longer just dismiss me as a "caged" motorcycle hater, let's continue. This should be quick. Literally.
One of our readers brought to our attention a YouTube video posted by Reed Motovlog last December 7. In said clip, the vlogger stated his desire to show his audience just how fast he could go from NLEX Balintawak all the way to NLEX San Simon—which, according to Google Maps, is a 53km distance.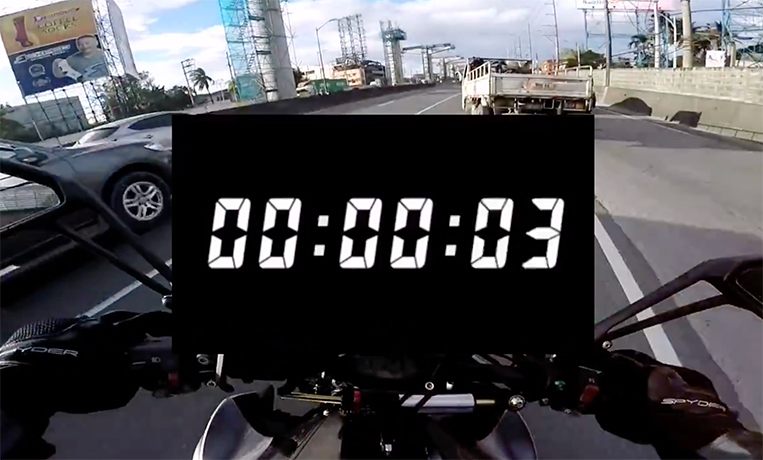 Like I said, the starting point was the Balintawak entry of the North Luzon Expressway. The vlogger then proceeded to hurtle toward his destination like he was in a MotoGP race, overtaking everything in sight and splitting lanes with all the fearlessness of an immortal Marvel superhero. Gotta admit: It's pretty exciting to watch. Until you realize there is a very real possibility that the stunt could result in a human pancake and some unlucky vehicle driver who would have to answer to the law through no fault of his own. Take a look at his daredevil lane-splitting moves—usually done above 130km/h. The amusing part is that you can constantly hear the vlogger complaining about cars that change lanes without signaling.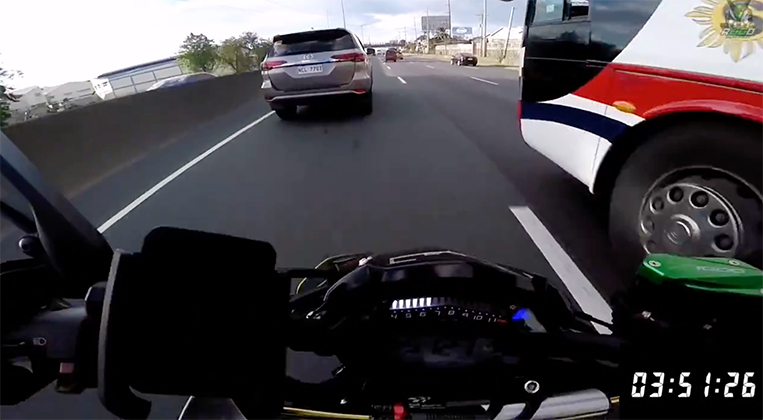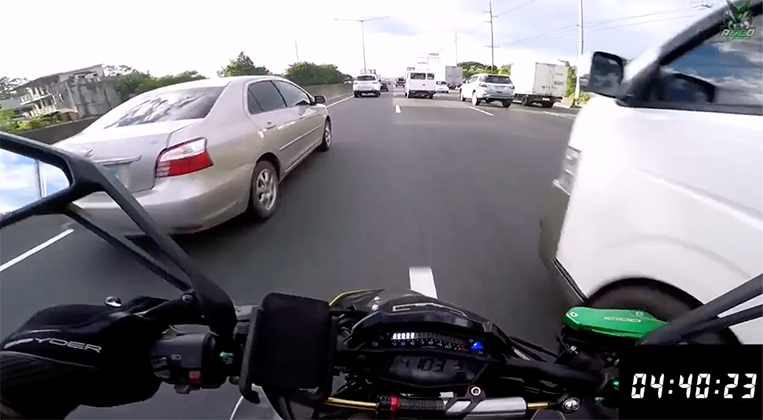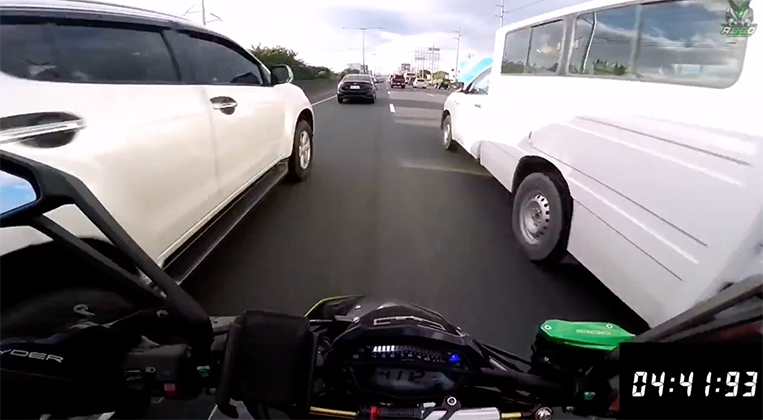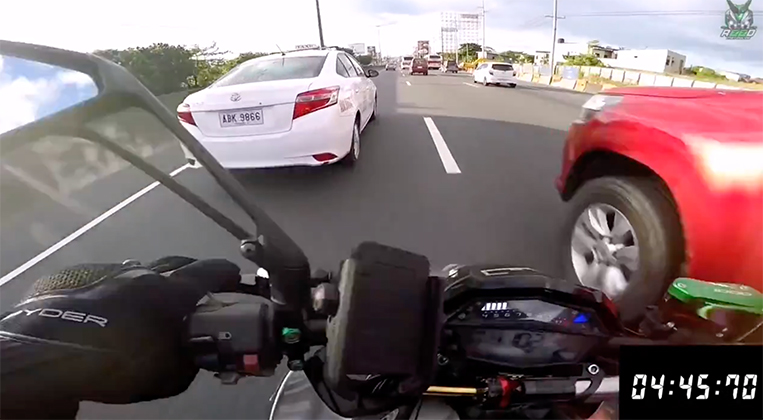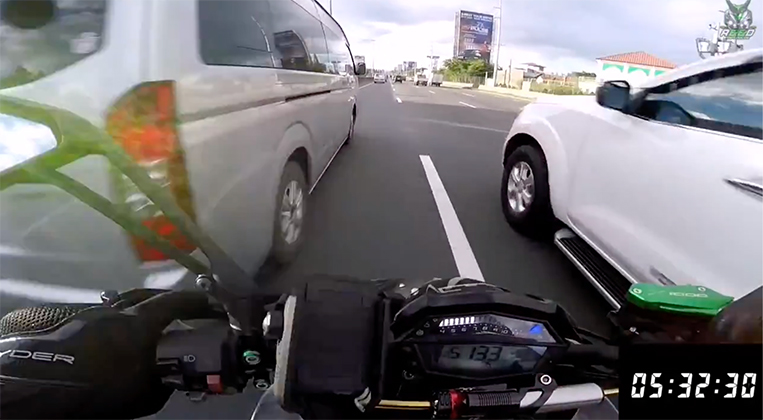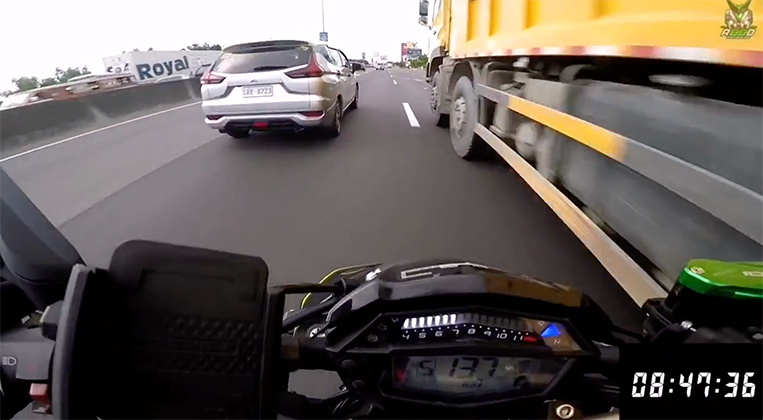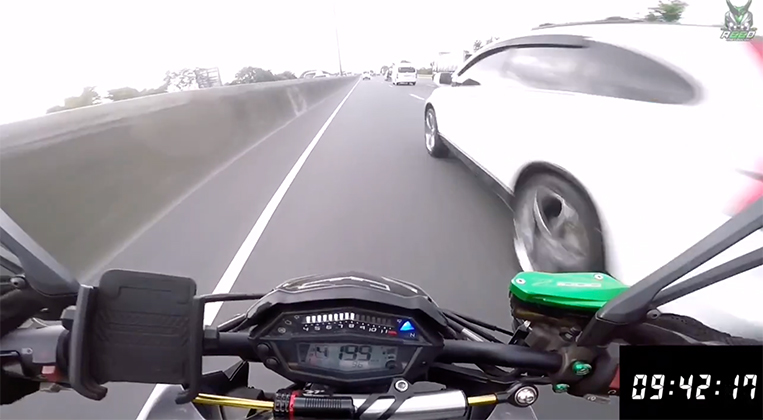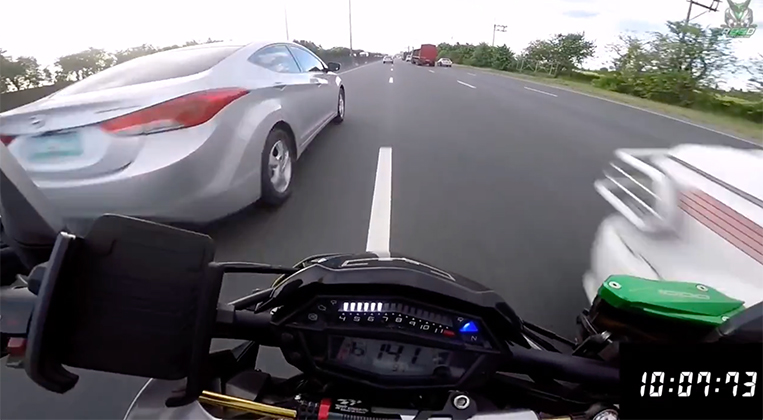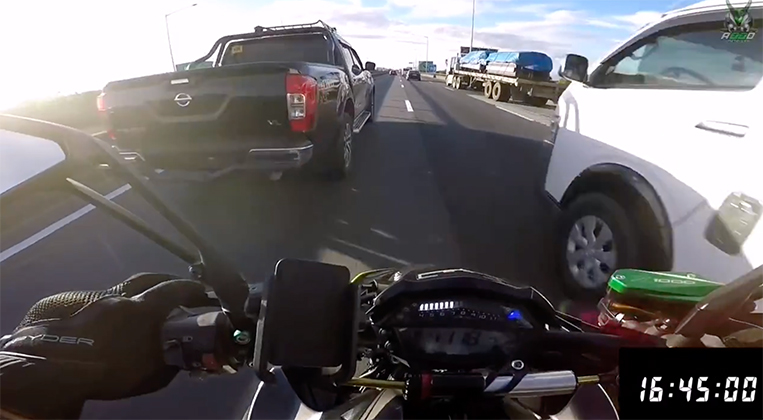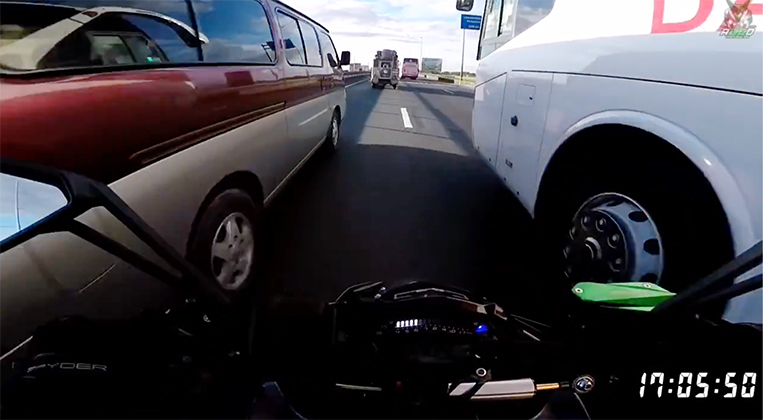 At one point, I focused on the speedometer to see how fast he was going. The first top speed I spotted was 210km/h in sixth gear. I thought that was already his Vmax. Of course it wasn't. He was, after all, riding a Kawasaki Z1000 R—a 221kg beast that produces 142hp and 111Nm with its 1,043cc four-cylinder engine. Sure enough, Mr. Reed delivered a more stirring 221km/h a few moments later.
That anyone would put himself in harm's way like this for YouTube fame and money—he earned $3,600 (P183,000) from the American video-sharing company in October alone (according to him)—is incredible in itself. But even more shocking to me is the fact he gets to openly flaunt his speeding violations and reckless maneuvers, and EVERYONE is cheering like it's some video game with a reset button for when the rider gets pinned by two trucks. I refuse to believe the authorities haven't seen even one of his videos, because they seem to be quite viral. The YouTube channel already has more than 284,000 subscribers as I type this.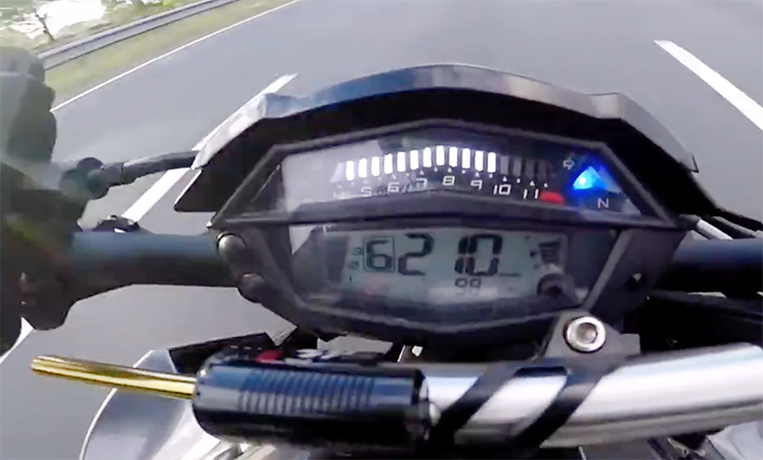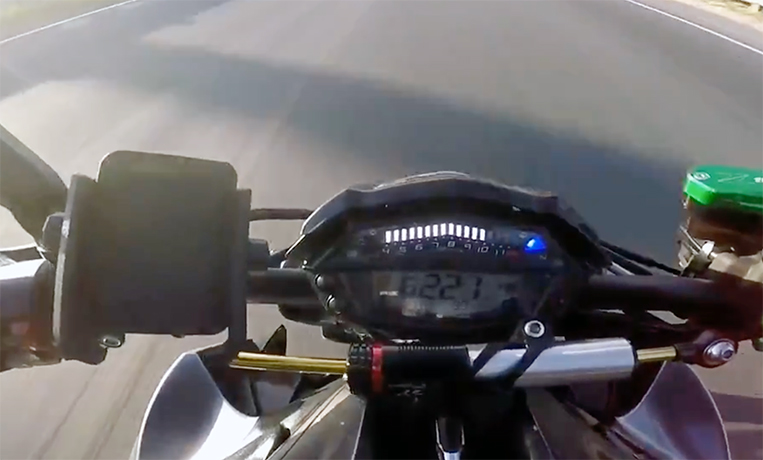 According to Google Maps, a regular motorbike traveling in a normal manner would take one hour and 40 minutes to complete the 53km NLEX trip. (Cue disgusted groans from motorcyclists.) Okay, okay. I get that riders didn't buy a motorbike just to crawl through traffic like four-wheeled vehicles. But even if a biker did average 100km/h (the speed limit on our expressways, lest we forget) for the entire trip, it would take him 31 minutes and 48 seconds to reach the finish line.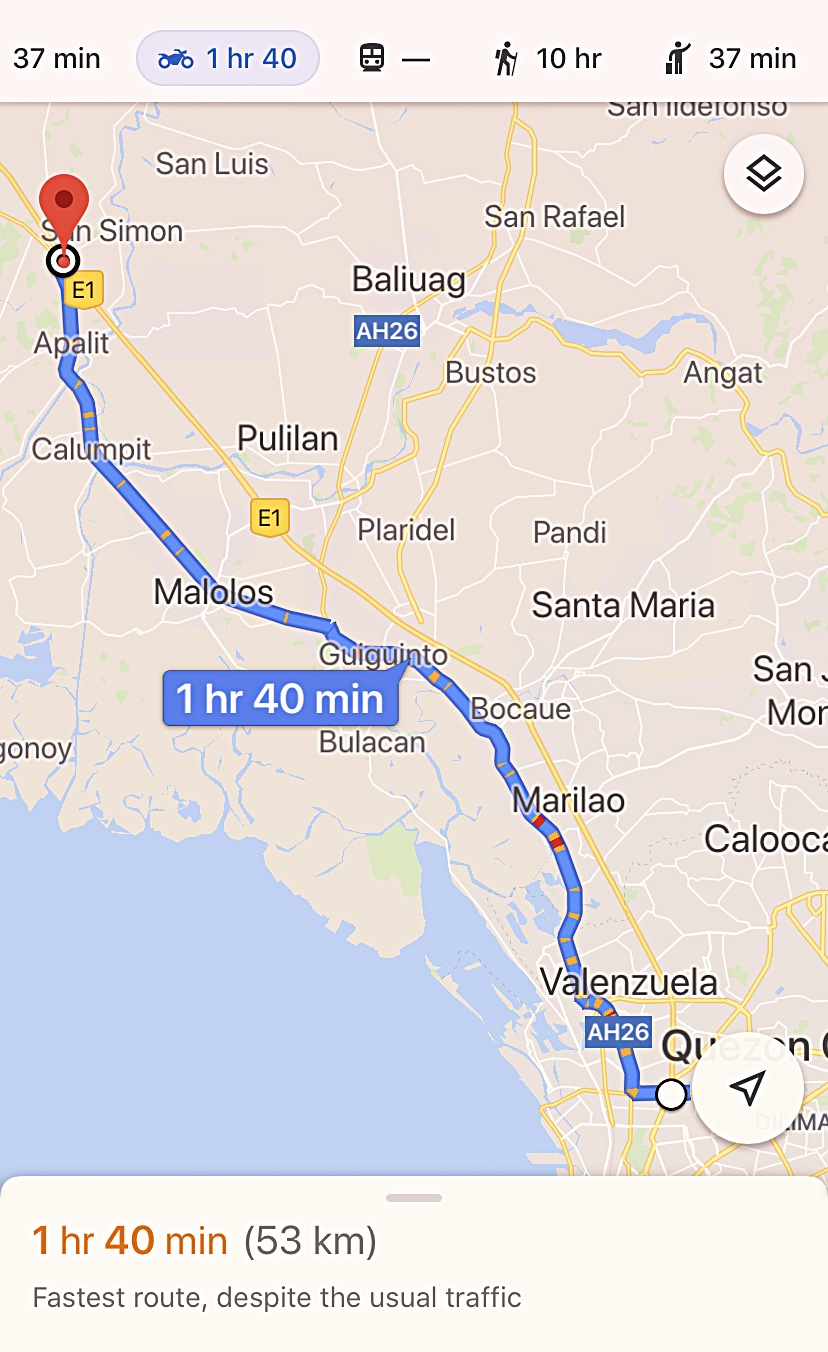 But Reed arrived at the San Simon Exit in Pampanga in a breathtaking 19 minutes and 24 seconds. Which means his average speed throughout the trip was 163.92km/h. He did this while frequently screaming: "LET'S GO, GUYS! REED FOR SPEED!"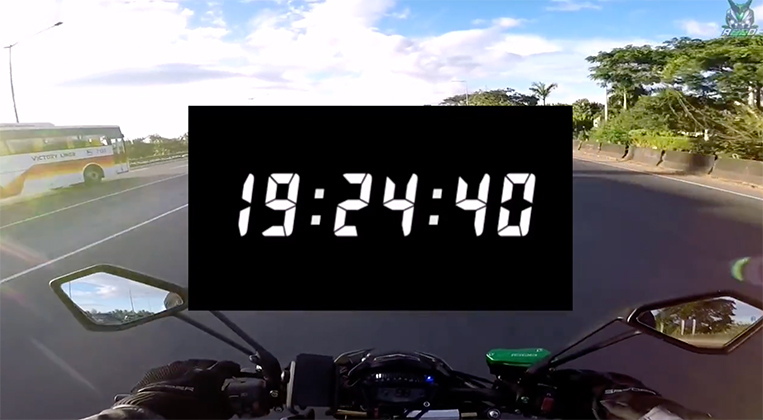 I did reach out to the motorcycle vlogger by sending him a set of questions. I wanted to see things from his perspective—perhaps hoping he could make me appreciate a mitigating reason for doing all of this. He declined to answer.

Sorry, Reed, I am not a follower but I've seen enough to be able to objectively conclude that what you're showing on your YouTube channel can potentially have a very negative influence on your starstruck followers—most of whom seem to swoon at the first sight of your helmet. You seem like a cool guy. You're popular in your circle. Use that influence for the common good, and create road-safety videos instead of chasing supercars on public roads. You have the power to guide and educate the current and next generations of Filipino riders to use the road safely and responsibly. Don't waste it.
UPDATE 1: The video in question has now been made private, but we have a copy we can show the authorities if we need to.
UPDATE 2: A few readers pointed out to us that the Google Maps screenshot in this article shows a route passing through MacArthur Highway and not NLEX. We have no idea how this came to be. We simply set the starting point at NLEX Balintawak and the end point at NLEX San Simon on our smartphone's Google Maps app. Our managing editor theorizes that the app may have diverted the route to the service road after assuming that "our" motorcycle had a sub-400cc engine displacement (making it illegal to use on the expressway). Anyway, to avoid further confusion, we measured the distance ourselves using the Geely Coolray. From Balintawak to San Simon—and yes, via NLEX—the distance is actually 46.5km.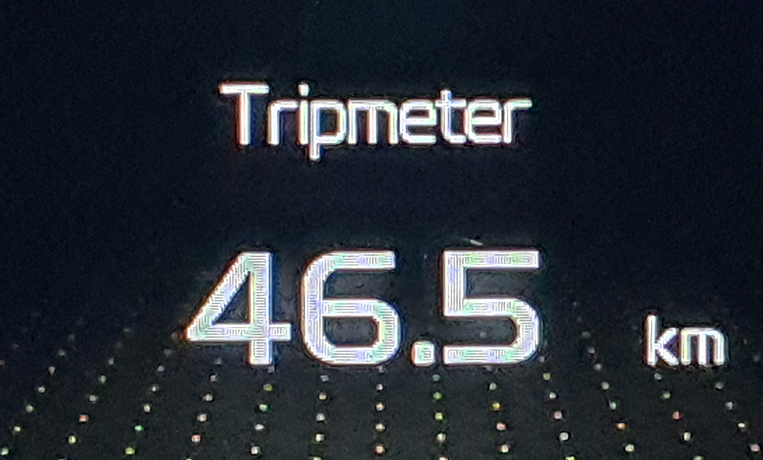 This means that Reed "only" had an average speed of 143.8km/h for the entirety of the trip. Still darn fast. And still darn unlawful.