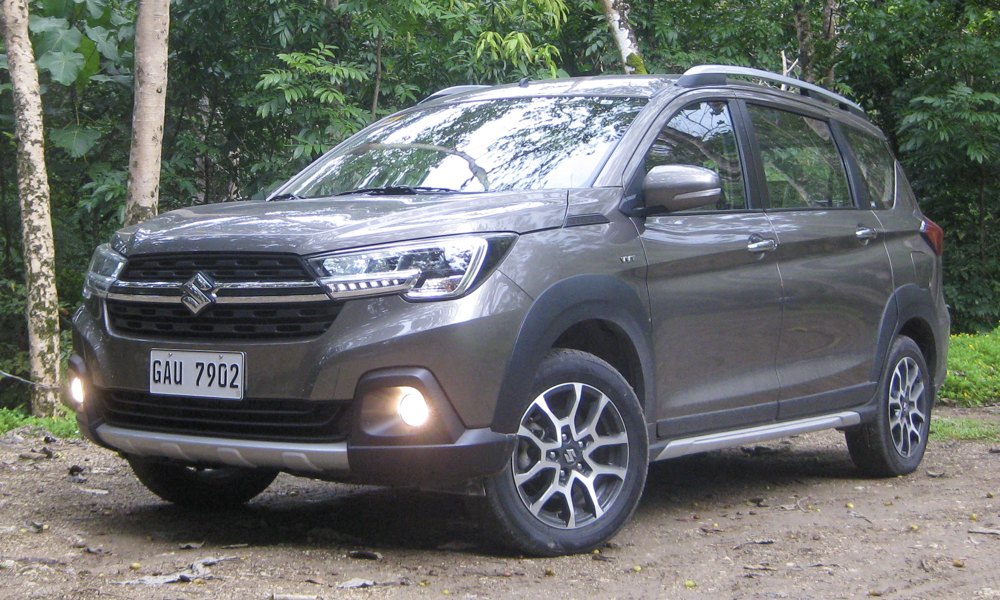 When I first saw the teaser billboard ad of the Suzuki XL7 along C5 in Pasig early last year, I wondered if the midsize SUV was making a comeback. After all, the segment is highly competitive, so why not take advantage of the automaker's off-road reputation and the wave of success it is enjoying in the local market at the moment? Nothing has been said, however, about the extended version of the Vitara as of late. So, what's brewing?
I find out soon enough that the XL7 is now an MPV that has crossover design touches. I have to say, clever reuse and revival of the nameplate (which stands for Xtra Large 7-seater). Fitting name and good recall, especially if you're familiar with the Vitara-derived XL-7.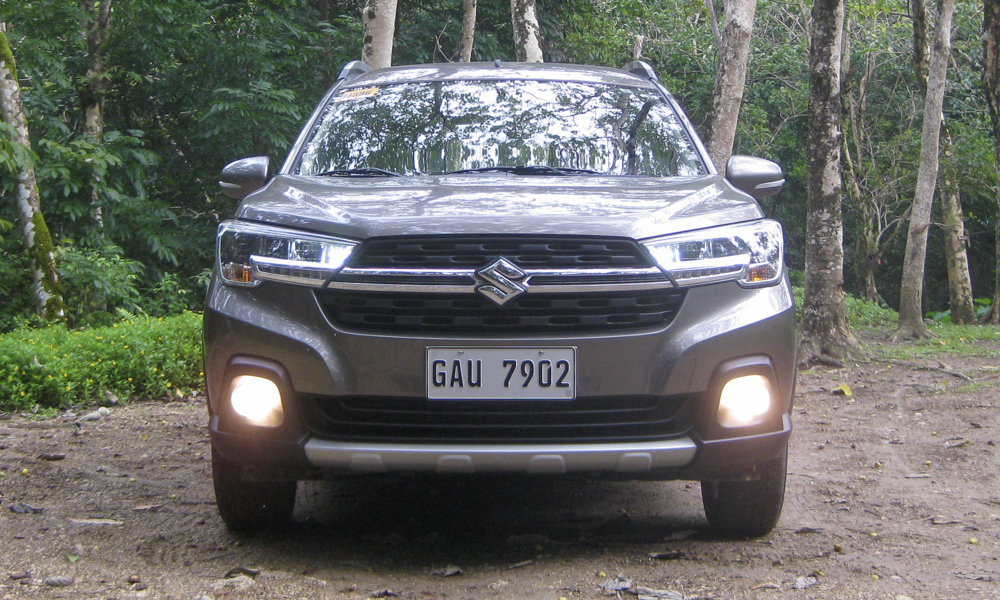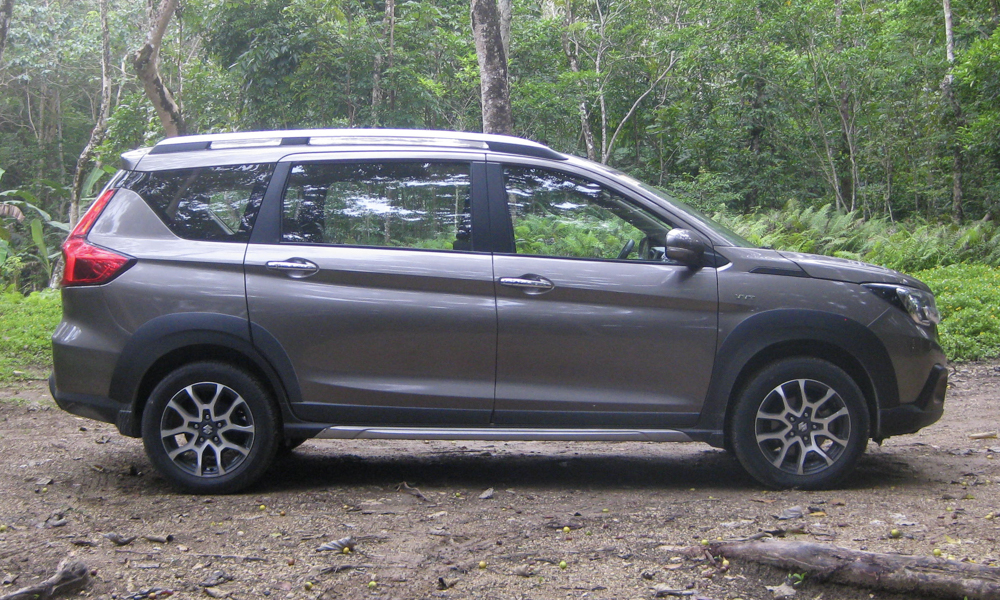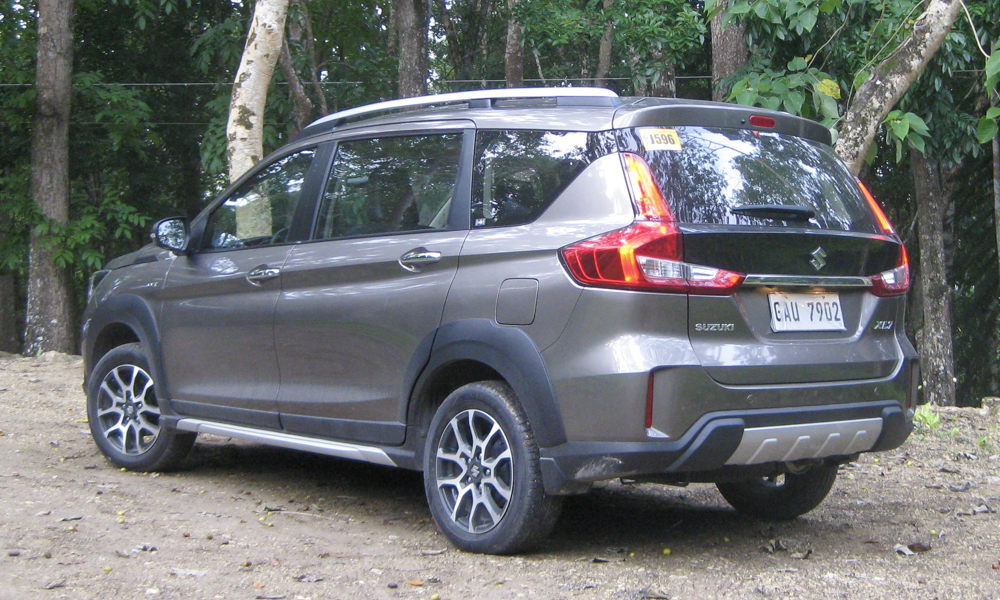 The new model does have heritage cues from its SUV sibling quite well. Stemming from the Vitara are the clamshell hood and faux air vents which, as a result, raise the front end. Black moldings and silver under-garnishes and roof rails further contribute to the XL7's rugged look.
All that cladding, however, makes the car wider than its track, thus looking somewhat unconvincing. Up front, a sword-like chrome strip with DRLs on both ends gives it an eye-catching appearance, while the top half of the trunk lid finished in black lends an upscale feel. These styling elements distinguish the XL7 from the Ertiga, which it is based on.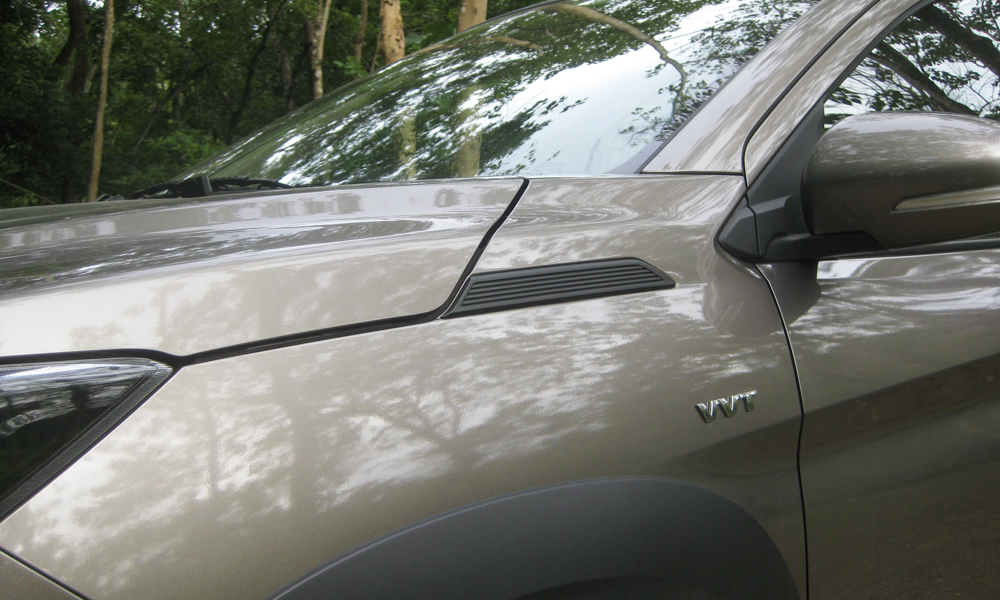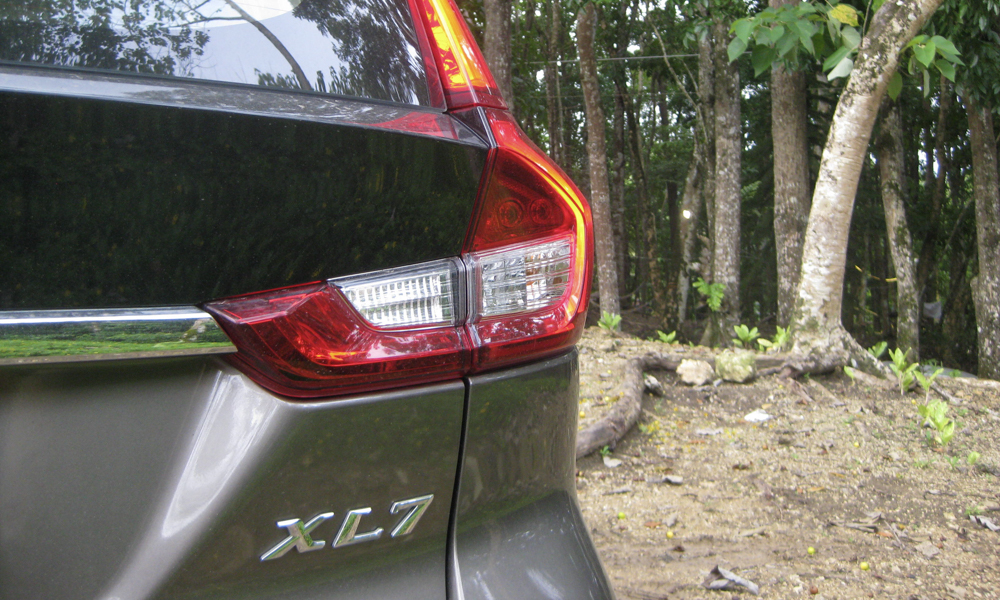 Inside, a three-spoke flat-bottom steering wheel just like the Swift's welcomes you (leather with silver accents here). The 10-inch infotainment system draws attention, which I find a bit too in your face. I would've preferred it to be slightly smaller, like an inch less perhaps. And for some reason, it was a struggle to connect the phone via Bluetooth. Through the USB port, playing your tunes via Spotify was trouble-free.
I do like the lines spanning the dashboard and resembling the air vents; it makes the XL7's cabin feel more spacious. Speaking of space, legroom at the rear is quite generous. And thanks to sliding second-row seats, the third row has decent leg space for tall occupants.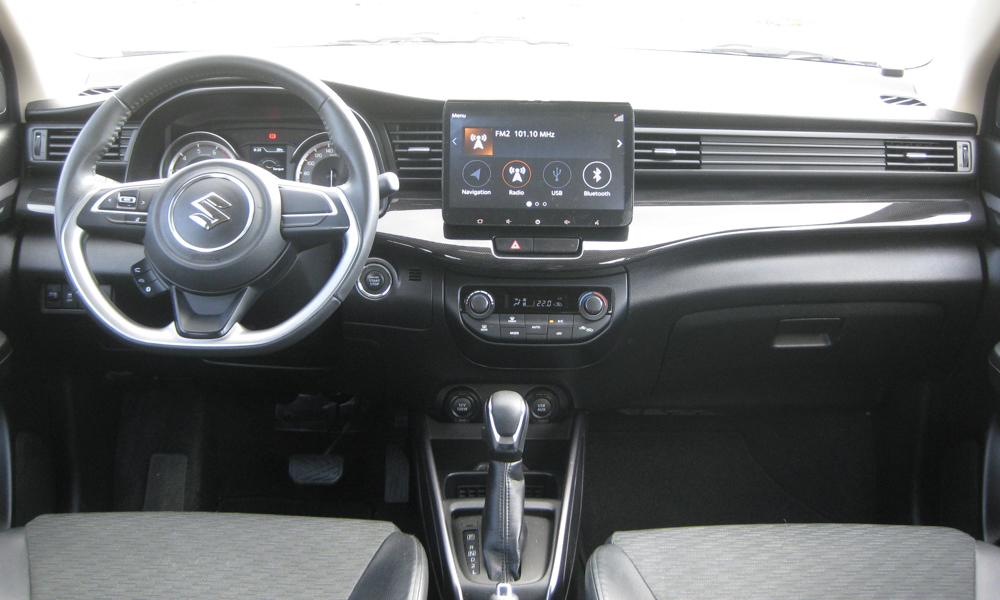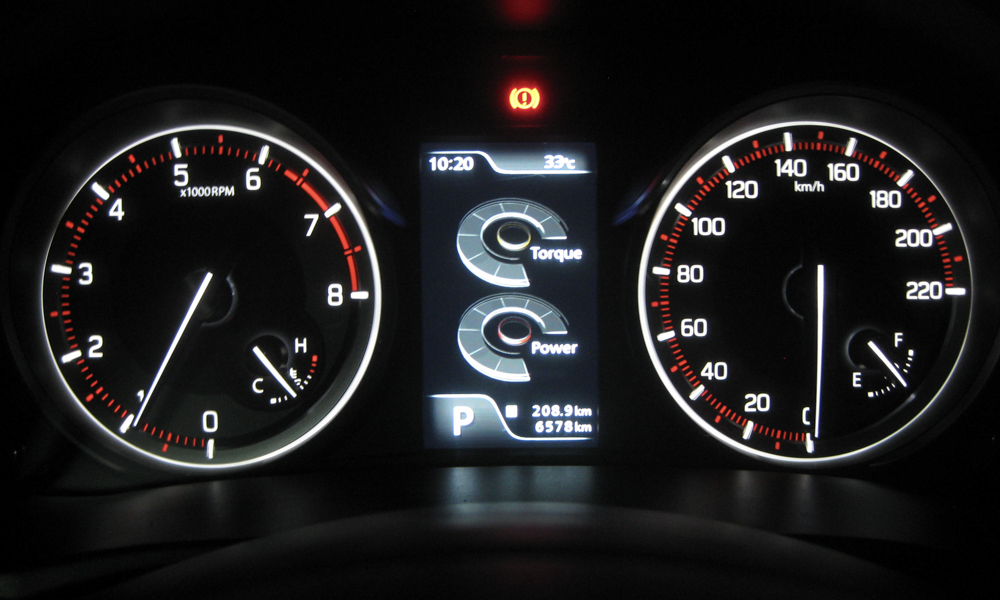 The tachometer and speedometer with needles pointing down, along with the flat-bottom wheel, suggest this MPV was engineered with driving enjoyment in mind—a plus for those looking for an affordable and practical vehicle but still want a bit of fun. The multi-information LCD even displays engine and torque output, acceleration and braking, and G-force. Gimmicky considering what type of car the XL7 is, but a welcome feature.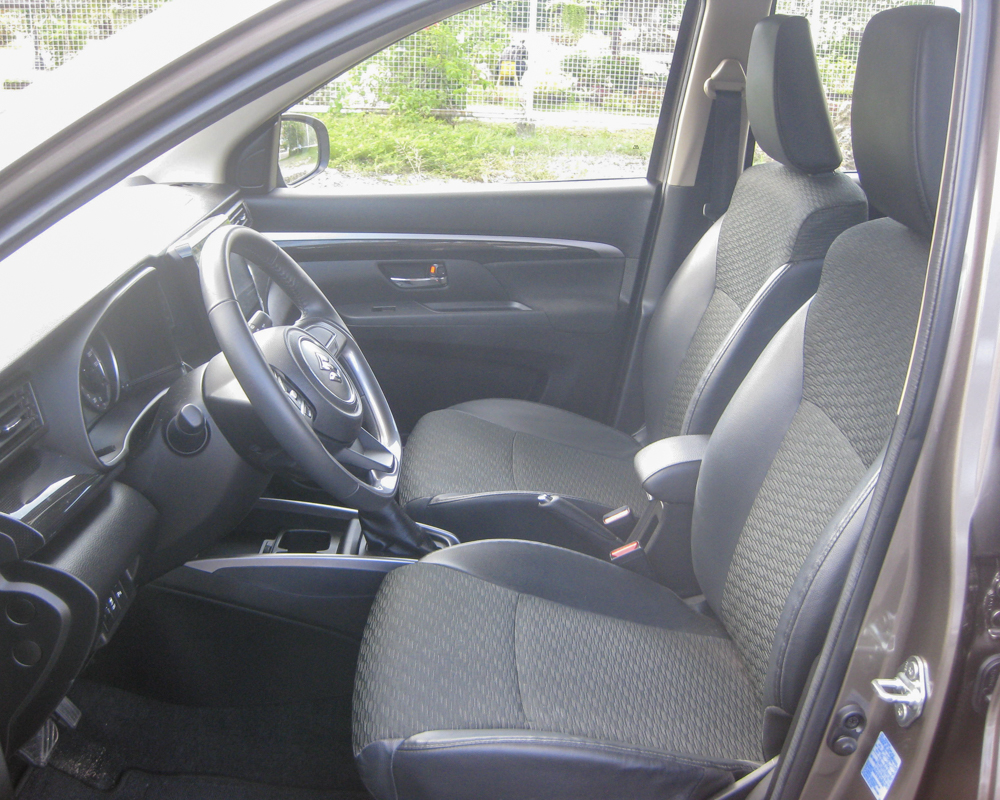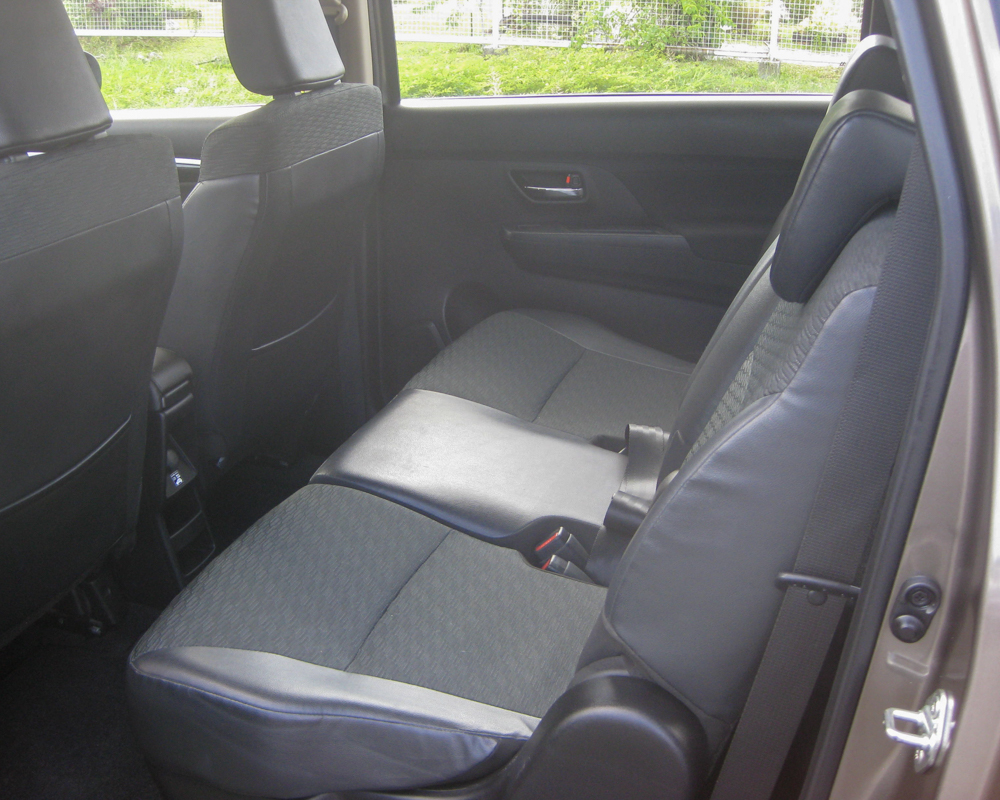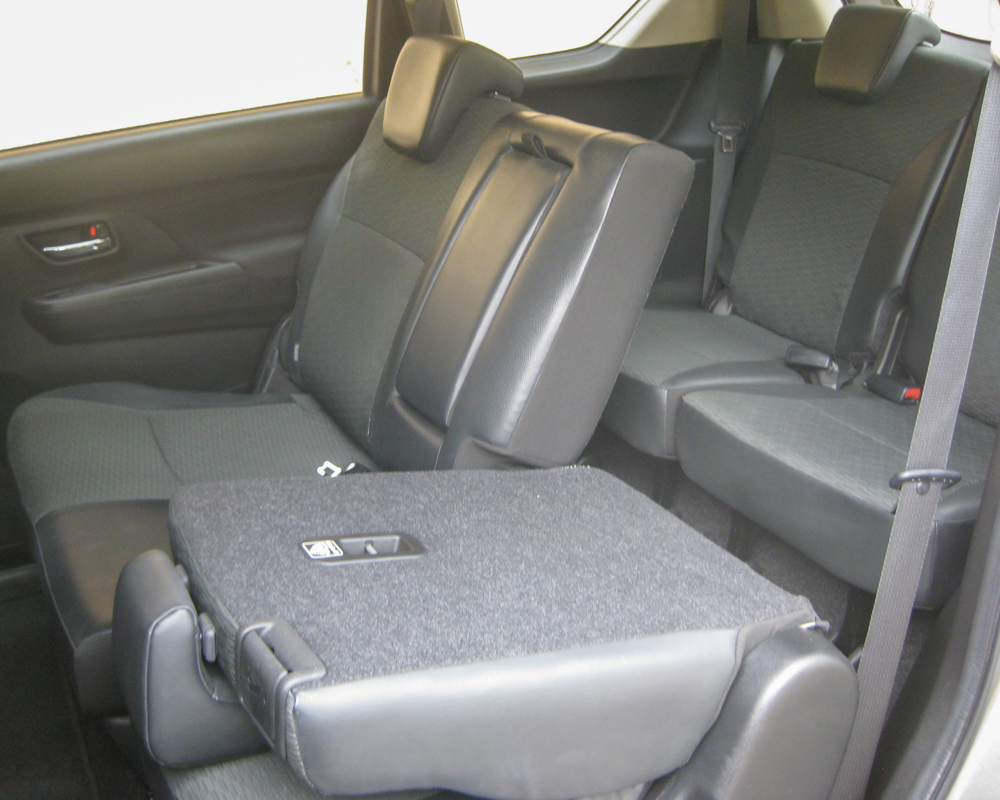 Drive-wise, the XL7 does channel the Swift. Steering is light and responsive, and handling is nimble, bearing in mind the vehicle's length. The 1.5-liter petrol engine has just the right amount of pep needed with our conditions, delivering 103hp at 6,000rpm and 138Nm at 4,400rpm. The transmission is a four-speed automatic.
During my four-day test and covering about 250km, the XL7 yielded 9.5km/L around town (with Cebu traffic comparable to most areas in Metro Manila). On provincial highways with the usual obstacles—bikes, motorcycles, tricycles, jeepneys, buses, and roadside inhabitants—I got 14.2km/L traveling around 60-65km/h when roads freed up.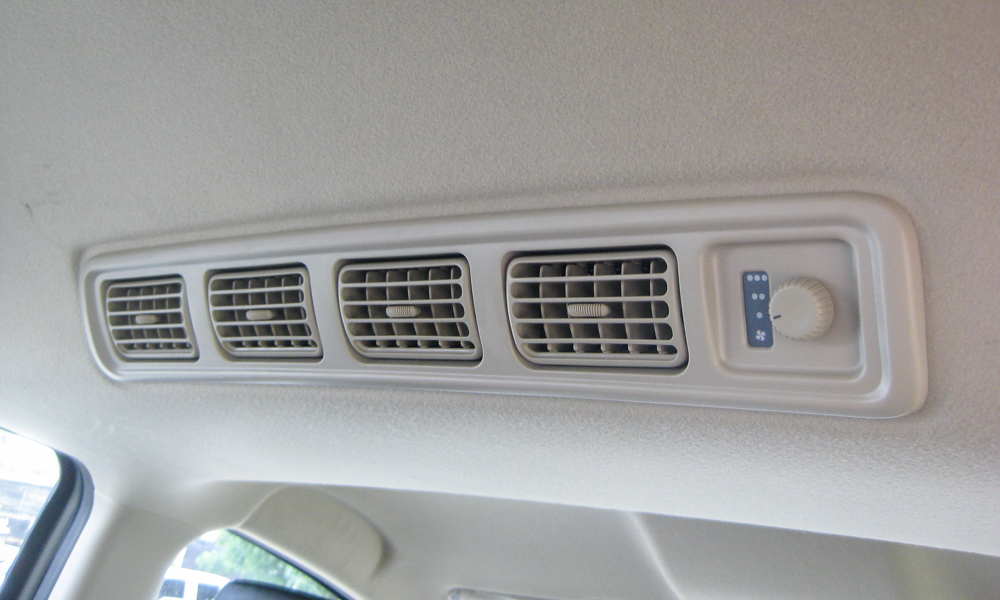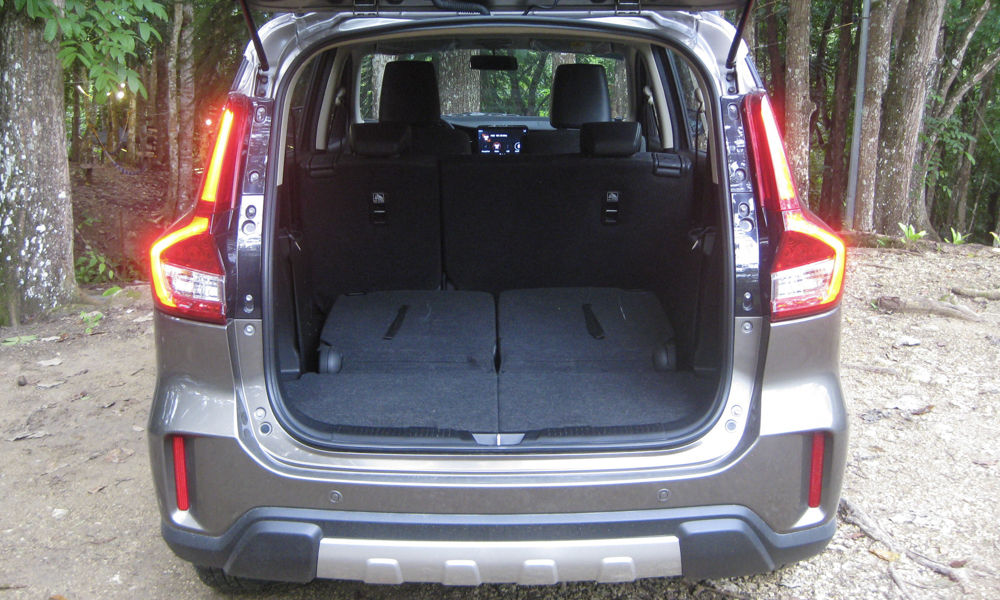 All things considered—accommodation for seven, friendly clearance for senior passengers, and decent power to take you from point A to point B, the XL7 is a practical proposition. Question is, do you really want to spend extra on an MPV that looks like a crossover when the model it is based on offers the same space and utility with a lower price tag? Maybe not.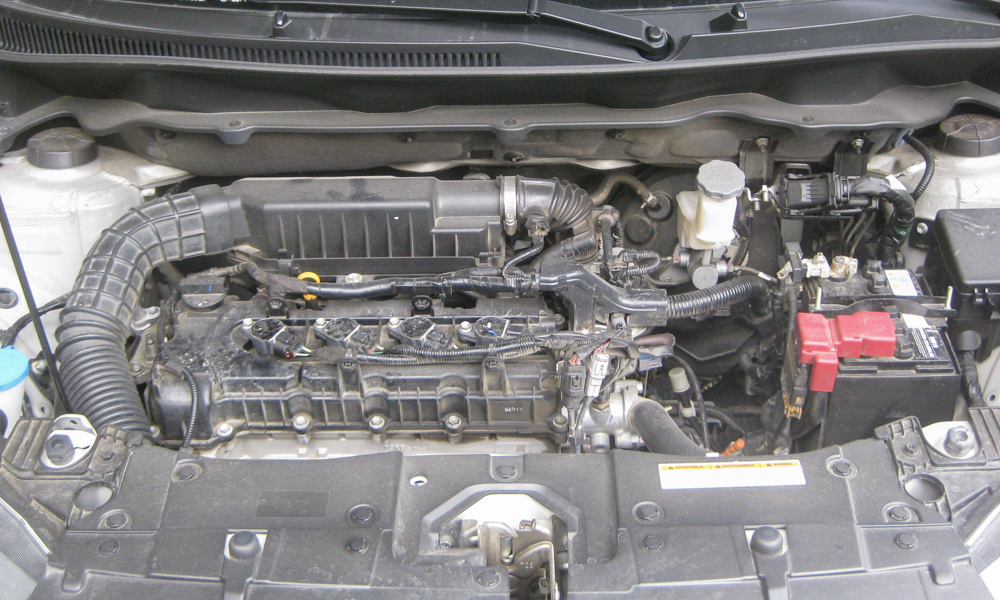 But ask anyone what type of vehicle they aspire to, and most will likely tell you it's an SUV (or a crossover). Considering you have to pay a good amount for one, the XL7 fulfills that aspiration in some way. Not to mention it comes from a brand that knows a thing or two about off-road vehicles.
SUZUKI XL7 GLX
| | |
| --- | --- |
| Engine | 1.5-liter four-cylinder gasoline |
| Transmission | 4-speed automatic |
| Power | 103hp @ 6,000rpm |
| Torque | 138Nm @ 4,400rpm |
| Dimensions | 4,450mm x 1,775mm x 1,710mm |
| Drive layout | FWD |
| Seating | 7 |
| Price | P1,098,000 |
| Upside | It has SUV lineage and the soul of the Swift. |
| Downside | The Ertiga is a more practical purchase. |