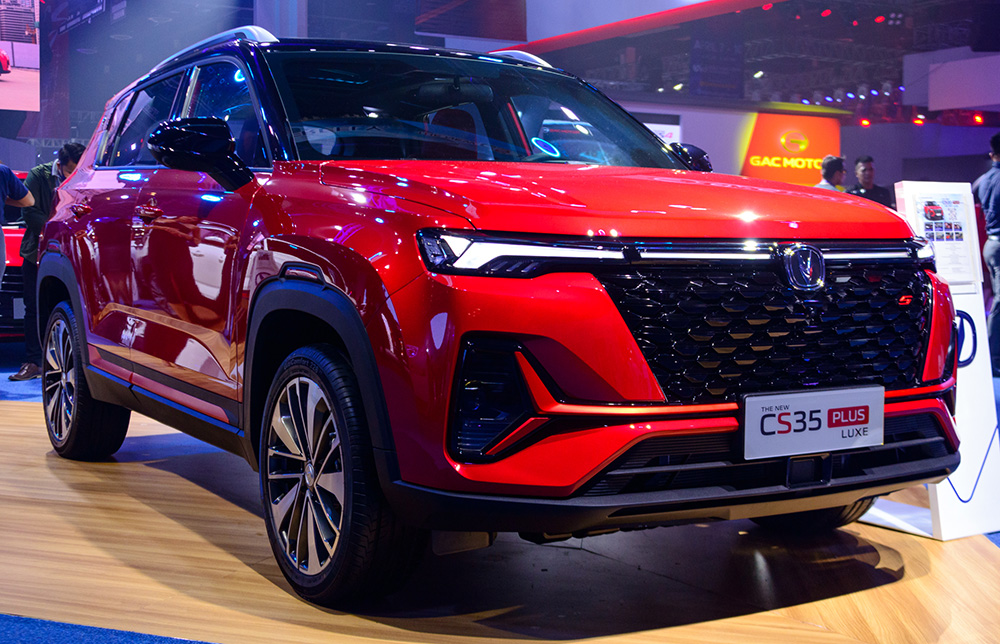 Owning a car costs a lot of money, and the expenses don't stop after the first down payment. Aside from fuel (which is becoming increasingly expensive), there are also annual LTO registration, car insurance, parking and toll fees, and maintenance costs.
Before even buying your own Changan vehicle, you need to consider the right model based on your needs and budget. Thankfully, you can take advantage of dealership promotions, which can include friendly financing options, coverage of LTO fees and/or car insurance, and other freebies.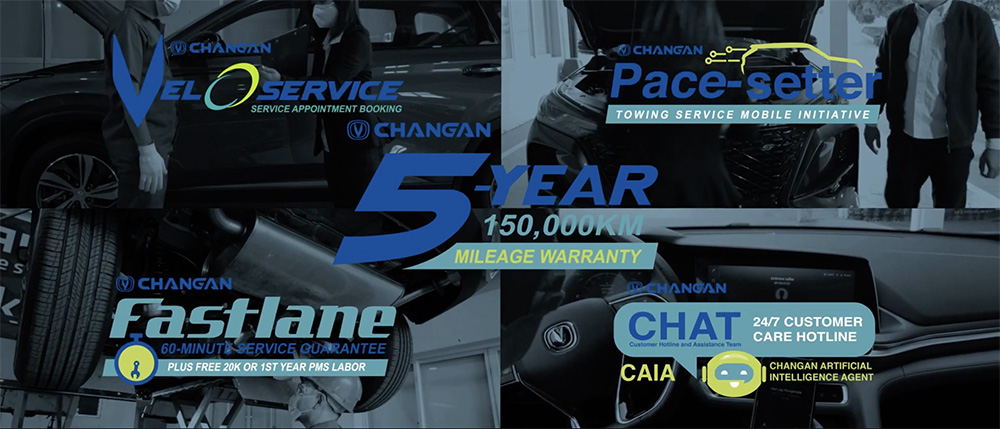 Thanks to Changan Vital 5 Plus, owners can enjoy their car worry-free the moment it rolls out of the dealer. Within Changan's five-year or 150,000km warranty (whichever comes first), commonly overlooked yet crucial components (such as paint and rubber parts) are also covered for the first three years or 100,000km (again, whichever comes first).
Changan Fastlane, meanwhile, ensures that two certified Changan technicians simultaneously service your car within 60 minutes or else it's free. If ever PMS parts are unavailable, Changan Veloservice will provide them to you for free.
Changan Pacesetter gives you access to 24/7 car care, including towing services and new benefits (acts of nature, personal assistance, and medical assistance) through its hotline (02) 8459-4767.
Finally, Changan Chat keeps customers connected to a team of technicians and experts via Changan's Artificial Intelligence Agent.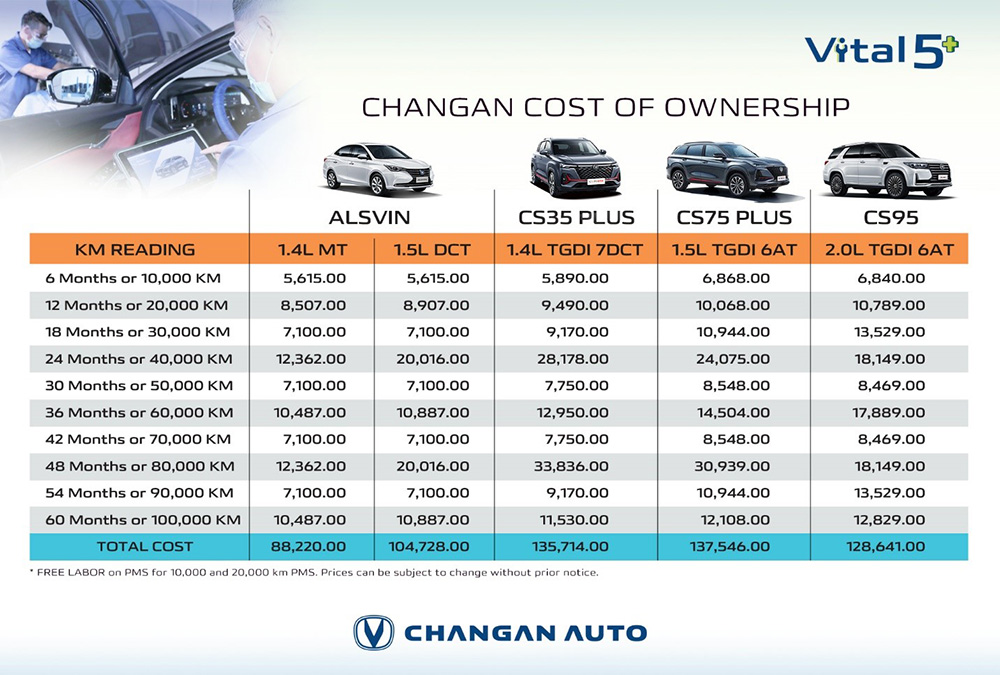 Overall, Changan Vital 5 gives you not only low ownership costs, but also convenient PMS (every six months or 10,000km) at standardized prices across all dealerships. For more information, you can get in touch with the closest Changan dealer or visit this website.